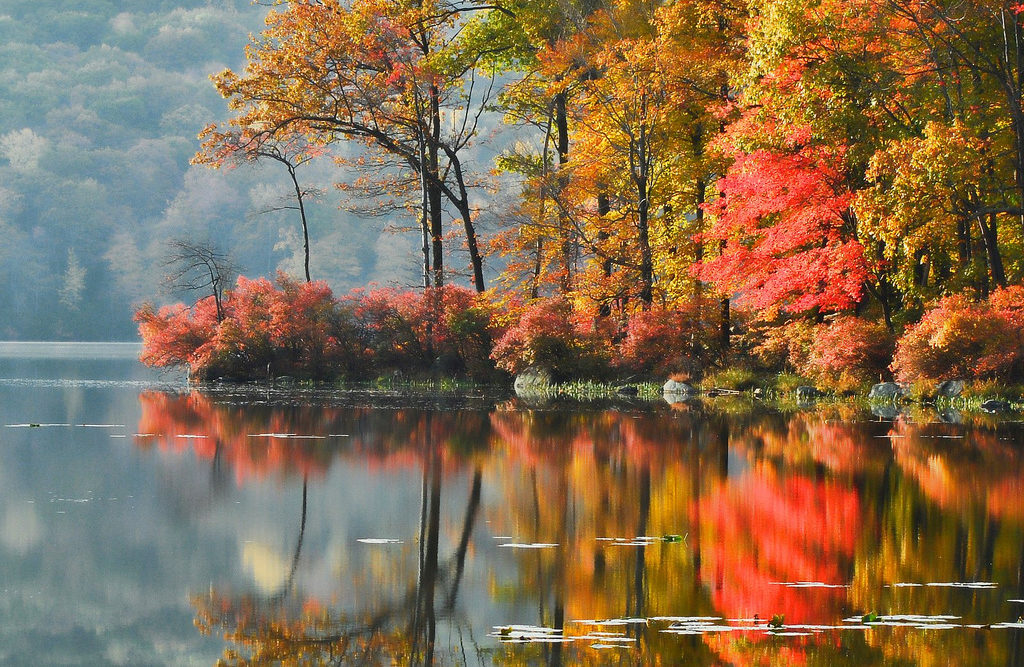 Fall is here
Fall is truly an amazing season. All the leaves from the trees and plants change into multi-colored works of art and fall away. It creates bare, and vulnerable branches, revealing the true scenery underneath.
It also represents a beautiful cycle of loss, regeneration and regrowth once the spring season comes around.
The dead leaves and branches on the ground disintegrate and turn into part of the soil, which are used as seeds and fertilizer later once the cold welcomes the warmer weather.
There are many reasons why I love fall and why I think it's a marvelous season, but here are just a few.
The trees change color
In the southern part of the United States, all the seasons are very apparent. The spring season is very green, the summer is very hot, the winter very cold and the fall is full of magnificent colors.
The maple trees are especially vibrant with colors of red, golden yellow and combinations of both.
This season is perfect for taking beautiful scenic photos and spending time outdoors. Nothing can relax and rejuvenate more than enjoying nature and the surrounding scenery.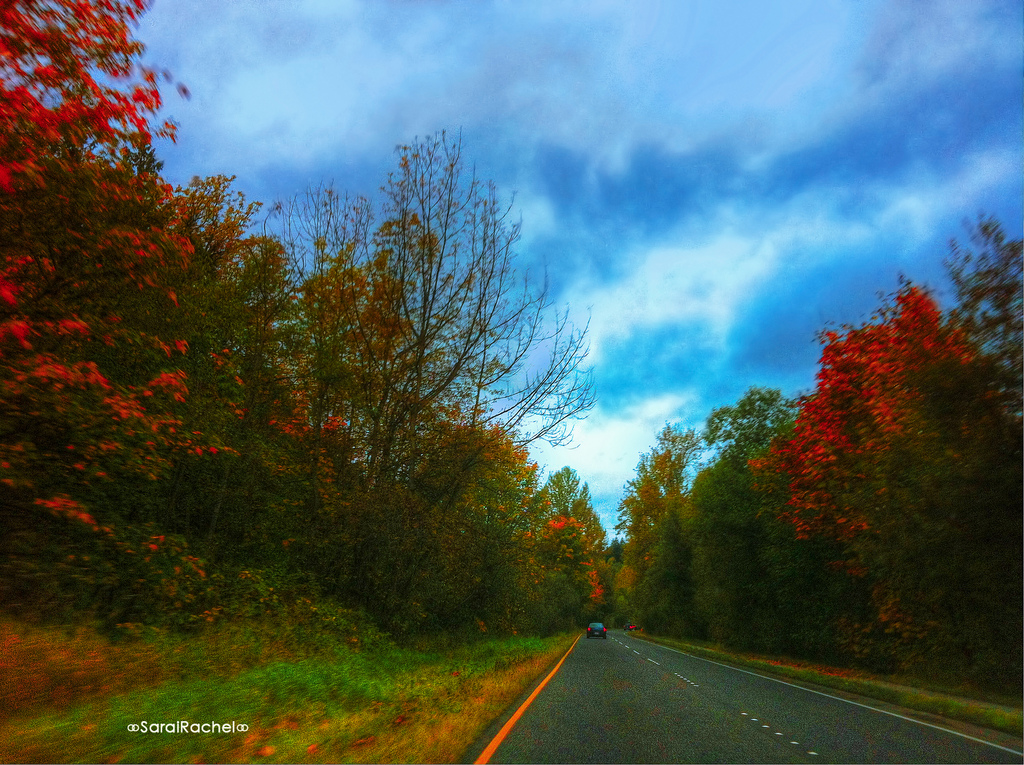 The weather is perfect
With cooler temperatures rolling in, saying goodbye to summer and hello to fall is not a hard thing to do. It's a great time to break out the jackets, coats, boots, scarves and hats in preparation for the change in season.
It's also the perfect time to start making hot cocoa, pumpkin spice lattes, pulling out those cozy blankets and lighting a fire in the fireplace. This season creates a sense of comfort, warmth and reflection.
It's a great time to go camping, fishing, go on a road trip or anything else where you can spend quality time with family and eat good food.
It's full of family holidays
Autumn is one of the most packed holiday seasons. There's the back to school rush, Halloween, Thanksgiving and of course Christmas.
But it's not just full of regular holidays, these are all very involved, family centered holidays.
This is a season to be thankful, and to be surrounded by the people you love.
It's a perfect time to change up your decorations, add orange, red and yellow colors and pull out the spice scented candles.
To think over the past year, what you've been through, the memories you've made together and to look forward to a new and exciting year.
Another reason I love the holidays is for the food. You generally won't eat nearly as good during this season compared to the rest of the year.
Autumn is not only the best time of year, out of all four seasons but it's also the most scenic and beautiful if you love being outdoors. It's all about family, food and creating memories.
What season do you love the best and why?
The Mist and All 
I like the fall,
The mist & all.
I like the night owl's
Lonely call
And wailing sound
Of wind around.
I like the gray
November day,
And bare, dead boughs
That coldly sway
Against my pane.
I like the rain.
I like to sit
And laugh at it
And tend
My cozy fire a bit.
I like the fall
The mist and all.
author, Dixie Willson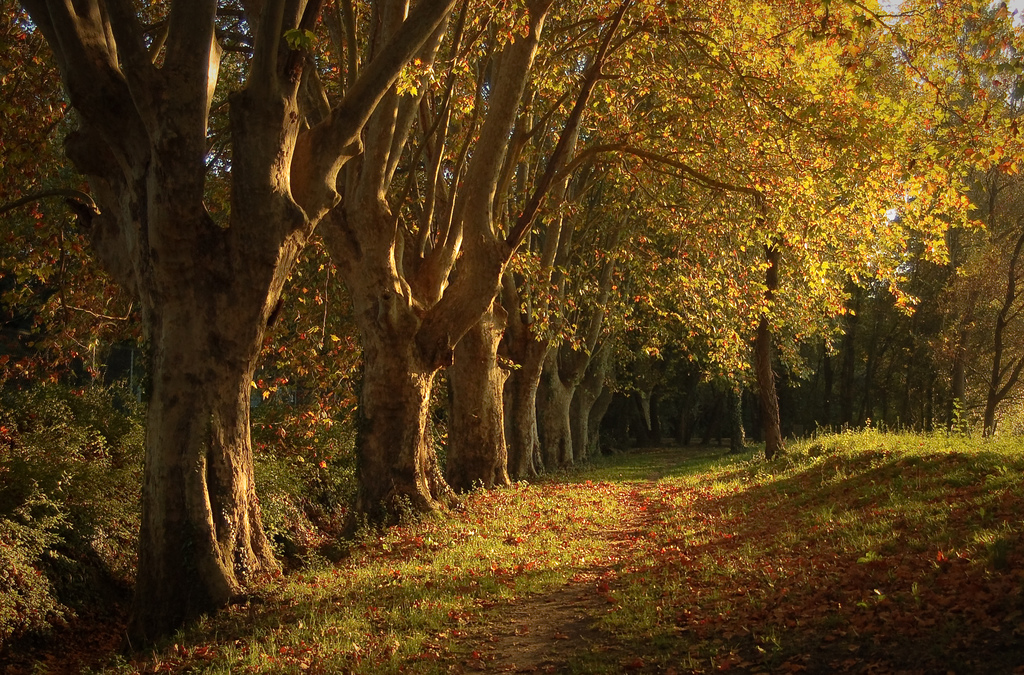 Jesień to naprawdę niesamowity sezon. Rośliny  i  liście na drzewach  zmieniają się w wielobarwne dzieła sztuki nasycając nasze oczy przez kilka tygodni paletą barw jesieni.  Po kilku jednak tygodniach liście brunatnieją, schną i opadają tworząc jeszcze przez chwilę złoto brunatny kobierzec pod naszymi nogami. Kto z nas nie brodził jesienią po kolana w opadłych szeleszczących, mieniacych się różnymi kolorami liściach. Wraz z opadaniem lisci naszym oczom ukazują się nagie i wrażliwe gałęzie, odkrywając prawdziwą splątaną scenerię konarów pod spodem.
Jesień jest to także piękny powtarzajacy się co roku cykl utraty, regeneracji i odrastania, gdy nadejdzie wiosna. Spadłe liście i łodygi roślin na ziemi rozpadają się i zamieniają w część gleby, która jest wykorzystywana przez nasiona wiosną, kiedy po zimie przyroda znowu będzie budziła sie do życia, gdy zimno i biel znowu zmienią się w cieplejszą aurę.
Jest wiele powodów, dla których kocham jesień i dlaczego uważam, że jest to wspaniały okres  w roku. Podam tutaj  tylko kilka przykładów.
Drzewa zmieniają kolory
W południowej części Stanów Zjednoczonych wszystkie pory roku są bardzo widoczne. Sezon wiosenny jest bardzo zielony, lato jest bardzo gorące i czasami bardzo suche, zima jest bardzo zimno, a jesień jest pełna jest wspaniałych kolorów. Szczególnie intensywne są klony w kolorach czerwieni, złocistożółtego i kombinacji obu tych barw.
Ta pora roku jest idealna do spacerów i dalszych wypraw, do spędzania czasu na świeżym powietrzu i robienia pięknych zdjęć. Nic nie może nam bardziej pomóc odpocząć i i czuć się młodziej niż  cieszyć się przyrodą i otaczającą nas jesienna scenerią.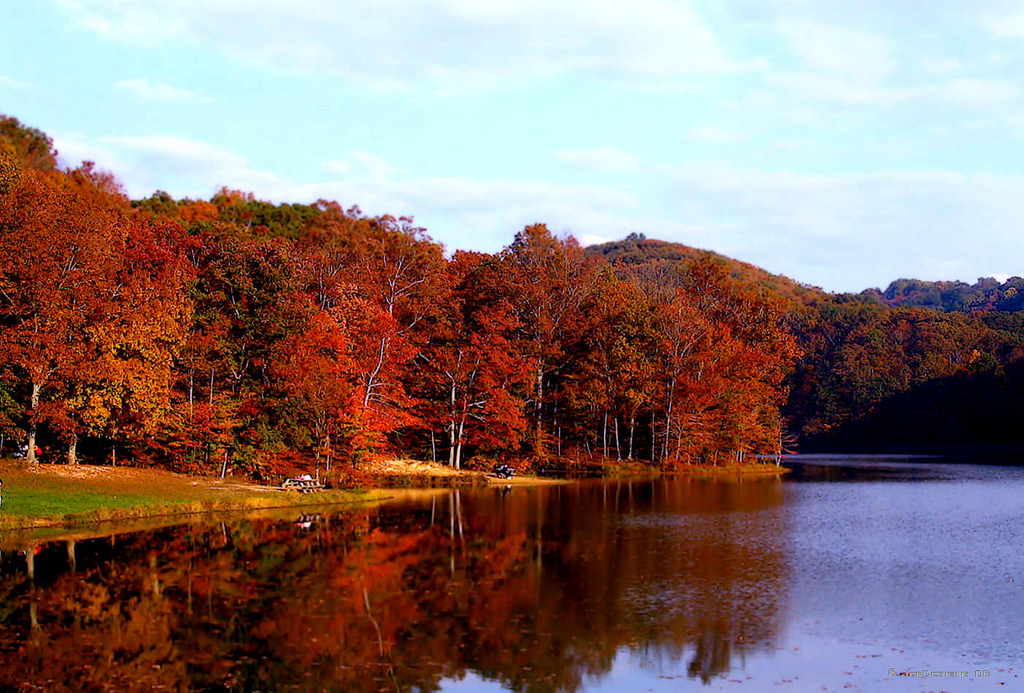 Pogoda jest idealna
Wraz z chłodniejszymi temperaturami gdy następuje złota jesień, pożegnanie z latem nie jest trudne. To świetny czas na spacery, oraz by przygotowując sie na chłodniejsze dni, przejżeć kurtki, płaszcze, buty, szaliki i czapki, by przygotować się do zmiany sezonu na zimę.
To także doskonały czas, aby zacząć robić gorące kakao, latte z dyni, wyciągnąć te przytulne koce i zapalić ogień w kominku. W tym czasie tworzy to poczucie komfortu, ciepła i refleksji.
To świetny czas na biwakowanie, łowienie ryb, jazdę samochodem lub cokolwiek innego, gdzie można spędzić czas z rodziną i zjeść dobre jedzenie.
Jest to okres pełen swiąt i tradycji z nimi związanych
Jesień i nastepująca po niej zima to jedne z najbardziej obfitujących w wydarzenia i święta okresów roku. Jest to czas powrotu do szkoły po wakacjach, Halloween, Święto Dziękczynienia, no i oczywiście Boże Narodzenie.
Ale nie są to tylko zwyczajne święta, to wszystko to są bardzo zaangażowane, rodzinne wyprawy i spotkania. To pora na bycie wdzięcznym i bycie otoczonym przez ludzi, których kochasz. To idealny czas na zmianę dekoracji domu, dodanie do nich pomarańczowych, czerwonych i żółtych kolorów i wyciągnięcie świec zapachowych czy specjalnych przypraw. Możecie pomyśleć o minionym roku, o tym, przez co przeszliście, wspomnieniach, które wspólnie stworzyliście w  oczekiwaniu na nowy, ekscytujący rok. Innym powodem, dla którego kocham święta, jest jedzenie. Generalnie  nie zjecie tak dobrze i tylu wspaniałych smakowitych potraw jak w tym sezonie w porównaniu do reszty roku.
Jesień to nie tylko najlepsza pora roku, ze wszystkich czterech sezonów, ale także najbardziej malownicza i piękna, jeśli lubisz przebywać na świeżym powietrzu. Chodzi o rodzinę, jedzenie i tworzenie wspomnień.
A wy, który sezon lubicie najbardziej i dlaczego?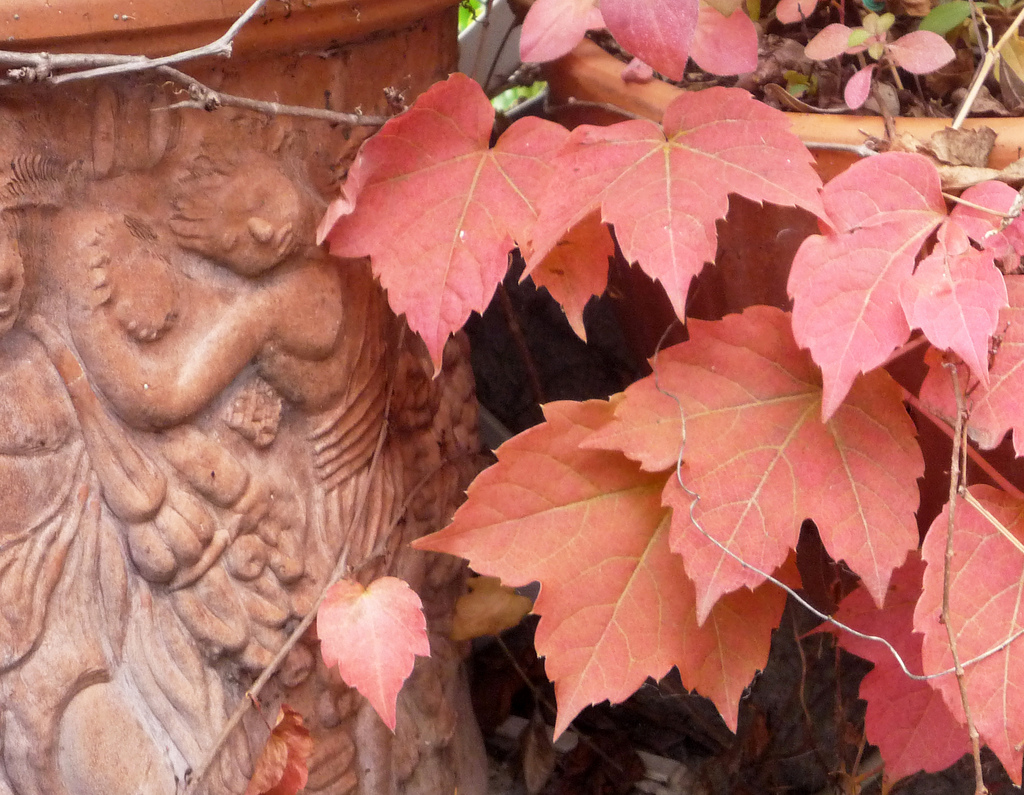 Mgła i wszystko
Lubię jesień,
Mgłę i wszystko.
Lubię nocną sowę
Samotny telefon
I zawodzenie dźwięku
Wiatr wokół.
Lubię szarość
Listopadowy dzień,
I gołe, martwe konary
To chłodne kołysanie
Na moją szybę.
Lubię deszcz.
Lubię siedzieć
I śmiać się z tego
I zmierzaj
Mój przytulny ogień trochę.
Lubię jesień
Mgłę i wszystko.
Autor – Dixie Willson