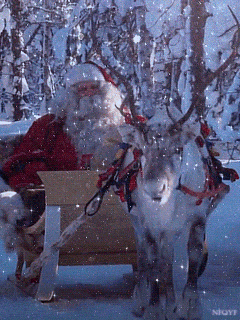 Have you been good this year? Saint Nicholas Day in Poland
Every opportunity is good when it comes to gift-giving, and if you have been a good boy or girl, you may expect small presents on December 6th – the official celebration of Saint Nicholas, also known as Santa Claus or Father Christmas. This means, that Polish children are visited by him twice every December.
As the 6th of December is approaching, I'm sure many of you have noticed an increased parental rush in toy shops. You might think that they are all shopping for Christmas presents. Well, maybe a bunch of them are, but the majority now is shopping for presents for Mikołajki first.
In many Polish households, the morning of December 6th, in Polish referred to as Mikołajki, is a blissful moment.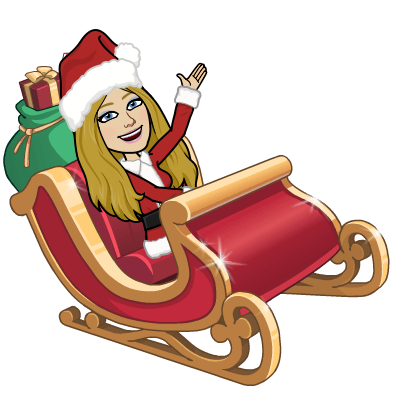 What is Mikołajki?
Mikołajki is Saint Nicholas' Day. In Poland it's celebrated on the 6th of December and it commemorates Nikolaos of Myra. But shortly speaking, Nikoloas of Myra was a very good man, religious and generous. He was known to have inherited a lot of wealth and he gave it all out to those in need, anonymously. In year 300 he became Bishop of Myra. He died on the 6th of December and that is why on this day it's Saint Nicholas' Day. This day is also celebrated in other countries like the Netherlands, Belgium, Slovenia, Slovakia, Czech Republic, Croatia and many others so it's not just a polish tradition.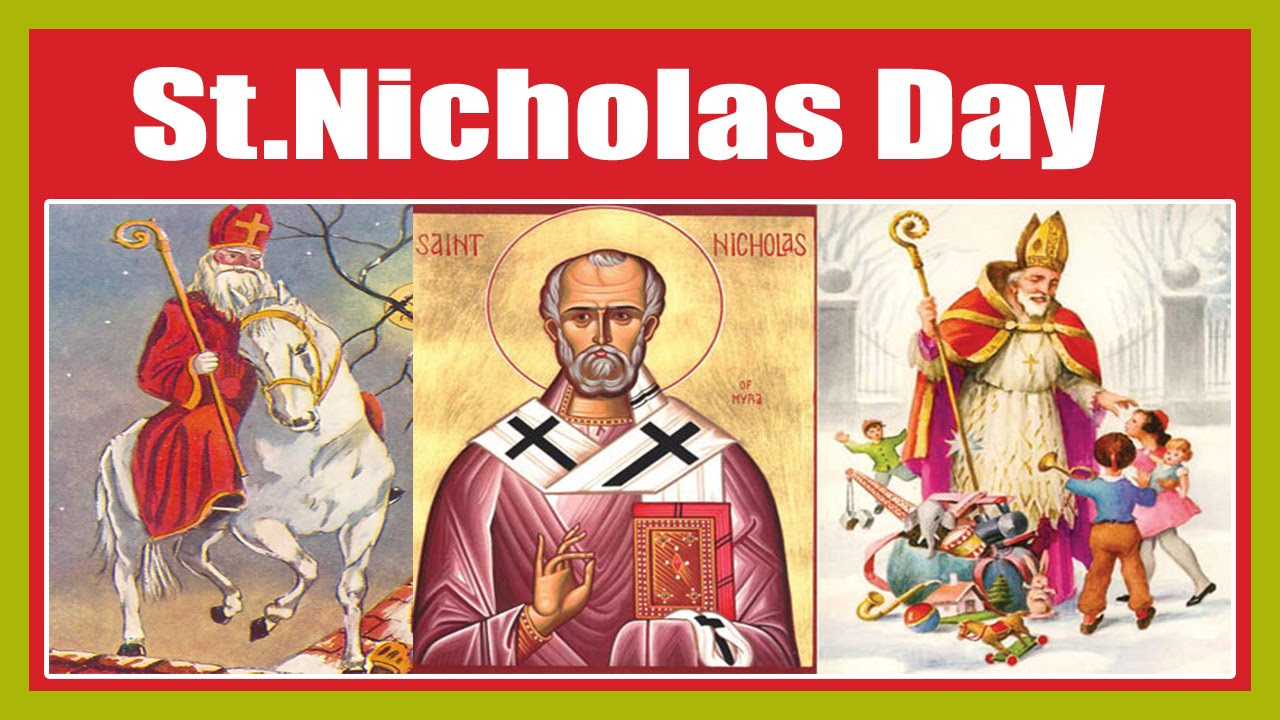 Later on, in the 1930s' Europe took over America's image of St Nicholas and since then, he is usually known as Santa Claus, a happy chappy with a long white beard.
This is when children find small gifts under their pillows, in their slippers or (nowadays more and more often) in a stocking carefully hang out for that purpose the evening before. The gifts are usually tiny – small toys or sweets are the most popular option, since bigger presents are still yet to be given on Christmas eve, by the very same person – Saint Nicholas, Father Christmas or Santa Claus. So why does he visit Polish kids twice a year?
In the past it was on the Saint Nicholas feast when the little ones received gifts, and Poles generally did not hand out presents on Christmas Eve. With time, when the Western customs of giving major gifts around Christmas started to reach Poland, it became natural that Mikołajki is just a prelude to bigger celebrations starting on December 24th. In some parts of Poland, it is easier to distinguish these two gift-giving occasions, as Saint Nicholas is so tired after his special day, that he is replaced by Angel or Snowflake around Christmas Day. Nonetheless, in general most Polish children get to meet him twice a year.
The tradition of sharing gifts on this day comes from texts found in the 18th century – children used to receive sweets, fruit and nuts from Saint Nicholas. The tradition of sweets and fruit lasted a long time but recently parents started going over the top and get some very expensive gifts for their loved ones, unfortunately and in my opinion, very unnecessarily. Presents are usually placed in a sock, under the pillow or in a shoe the night before Saint Nicholas' Day. Some schools or even workplaces tend to organize Mikołajki where you draw a person's name in order to buy him or her an anonymous present. Some companies give out little gifts to their employees' children too or organize an afternoon with a Santa Claus who gives presents to the kids.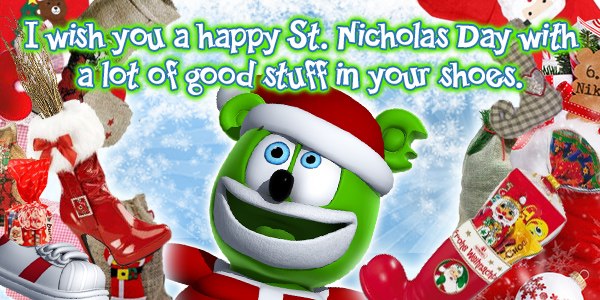 Regardless of whether you celebrate Christmas or not, on December 6th it is always thoughtful to give a small gift to your little Polish friend, of course if you have one. In some workplaces it is around this day when co-workers play Secret Santa by drawing a colleague to give a small gift to, or gather for an office Christmas party. In Poland, on this day, children usually receive presents. Naughty children usually receive a little twig. Just be jolly and let us know if you have found something special under your pillow this year!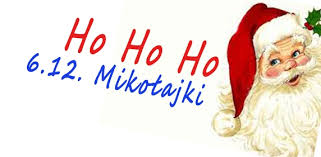 Jestem pewna, że wielu z was zauważyło, że jak co roku na początku grudnia w sklepach z zabawkami panuje zwiększony ruch. Można by pomyśleć, że wszyscy kupują prezenty na Boże Narodzenie. To prawda, napewno kilka osób już teraz kupuje Wigilijne upominki dla swoich pociech, ale większość to teraz zakupy na prezenty "Mikołajkowe".  Wiadomo, każda okazja jest dobra, jeśli chodzi o otrzymywanie prezentów.    W wielu domach na całym świecie a także dla dzieci w Polsce poranek w dniu 6 grudnia, jest błogim momentem. Tradycja mówi jeśli byłeś dobrym chłopcem lub dziewczynką, możesz spodziewać się małych upominków bowiem  6 grudnia to dzień Świętego Mikołaja, znanego również  w krajach anglosaskich jako Santa Klaus, lub Dziadek Mróz w Rosji. W Polsce ten dzień nazywany jest również  "Mikołajkami".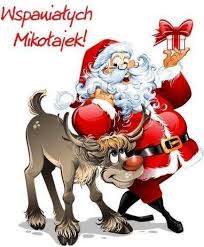 Czym są Mikołajki?
Mikołajki to Dzień Świętego Mikołaja. W Polsce obchodzony jest 6 grudnia na pamiątkę biskupa Nikolaosa z Myry. Nikoloas z Myry był bardzo dobrym człowiekiem, religijnym i hojnym. Odziedziczył on duży majątek i anonimowo rozdawał  go ubogim i potrzebującym. W roku 300 został biskupem Myry. Zmarł 6 grudnia i dlatego w tym dniu obchodzony jest Dzień Świętego Mikołaja. Ten dzień obchodzony jest  nie tylko w Polsce ale także w innych krajach, takich jak Holandia, Belgia, Słowenia, Słowacja, Czechy, Chorwacja i wielu innych na całym świecie.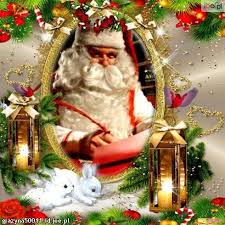 W dawnej Polsce tradycją było to, że dzieci otrzymywały prezenty własnie     6 grudnia w święto św. Mikołaja, a Polacy na ogół nie rozdawali prezentów w Wigilię. Z czasem, gdy zachodni  zwyczaj obdarowywania się prezentami na Święta Bożego Narodzenia dotarł do Polski i stało się naturalne, że  "Mikołajki" to tylko wstęp do większych uroczystości rozpoczynających się   24 grudnia.  W niektórych częściach Polski łatwiej jest rozróżnić te dwie okazje do dawania prezentów, ponieważ mówi się dzieciom, że św. Mikołaj jest tak zmęczony po swoim szczególnym dniu, że na Wigilię został zastąpiony przez Anioła lub Śnieżynkę w dzień Bożego Narodzenia. Niemniej jednak na ogół większość polskich dzieci spotyka się z nim dwa razy w roku, 6 i 24 grudnia.  Natomiast  w latach trzydziestych XX wieku Europa przejęła wizerunek Świętego Mikołaja propagowany Ameryce jako uśmiechnietej starszej tęższej osoby z długą białą brodą przywożącej prezenty zaprzęgiem reniferów i od tego czasu jest on zwykle nazywany  Santa Klaus lub po prostu Santa. Dzieci znajdują upominki pod poduszkami, w kapciach lub (obecnie coraz częściej) w pończochach, które starannie przygotowują w tym celu poprzedniego wieczora. Prezenty są zazwyczaj małe – małe zabawki lub słodycze są najbardziej popularną opcją, ponieważ większe upominki są jeszcze przynoszone przez Mikołaja na Wigilię. W Polsce tego dnia dzieci zazwyczaj otrzymują drobne zabawki i słodycze a te które były niegrzeczne dzieci zwykle otrzymują zamiast  prezentu małą rózgę
Tradycja obdarowywania się prezentami w tym dniu pochodzi z tekstów znalezionych w XVIII wieku –w których czytamy, że dzieci dostawały słodycze, owoce i orzechy od Świętego Mikołaja. Podarunki składajace się ze słodyczy i owoców rozdawano dzieciom przez długi czas, ale ostatnio rodzice zaczęli przesadzać i kupują bardzo drogie prezenty dla swoich dzieci, moim zdaniem bardzo niepotrzebnie.  Upominki są zwykle umieszczane w skarpetce, pod poduszką lub w bucie w noc przed Świętem Mikołaja. Niektóre szkoły lub nawet miejsca pracy organizują Mikołajki, gdzie losuje się nazwisko osoby, aby kupić jej anonimowy prezent. Niektóre firmy wręczają drobne upominki dla dzieci swoich pracowników lub organizują popołudnie ze świętym Mikołajem, który daje prezenty dzieciom. 6 grudnia to dzień w którym zawsze warto pomyśleć o daniu małego prezentu swojemu przyjacielowi. W niektórych miejscach pracy współpracownicy obdarowują się małymi upominkami lub zbierają się na świąteczne przyjęcie w biurze.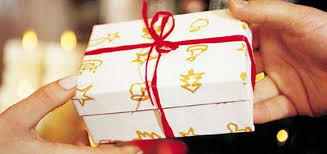 Niezależnie od tego czy obchodzisz Święta Bożego Narodzenia, i Mikołajki czy nie,  po prostu ciesz się tym dniem i daj nam znać, jeśli w tym roku znajdziesz coś wyjątkowego pod poduszką!