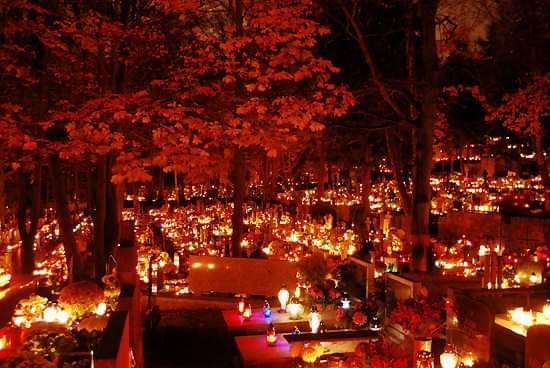 November 1st – All Saints' Day
Beginning of November. All Saints' Day, followed by All Souls 'Day, is the time we devote to those who have already left this world. On the first of November we remember the martyrs and saints, and on the second of November, the remaining dead – we pray mainly for the souls of purgatory.
November holidays introduce us to the nostalgic mood of memories. We visit cemeteries, we meet our family, we experience the passing time more than usual.
It turns out that although almost everyone is going to the graves of relatives, many of us do not know what is the difference between All Souls 'Day and All Saints' Day. It's worth finding out before someone starts asking us questions about it.
All Saints Day.
This holiday has been known in the Catholic Church since the ninth century. Initially, it was to commemorate the holy martyrs who did not live to see their own days in the church calendar, but for many centuries it was the day of all saints – known and unknown, who died long ago and live today.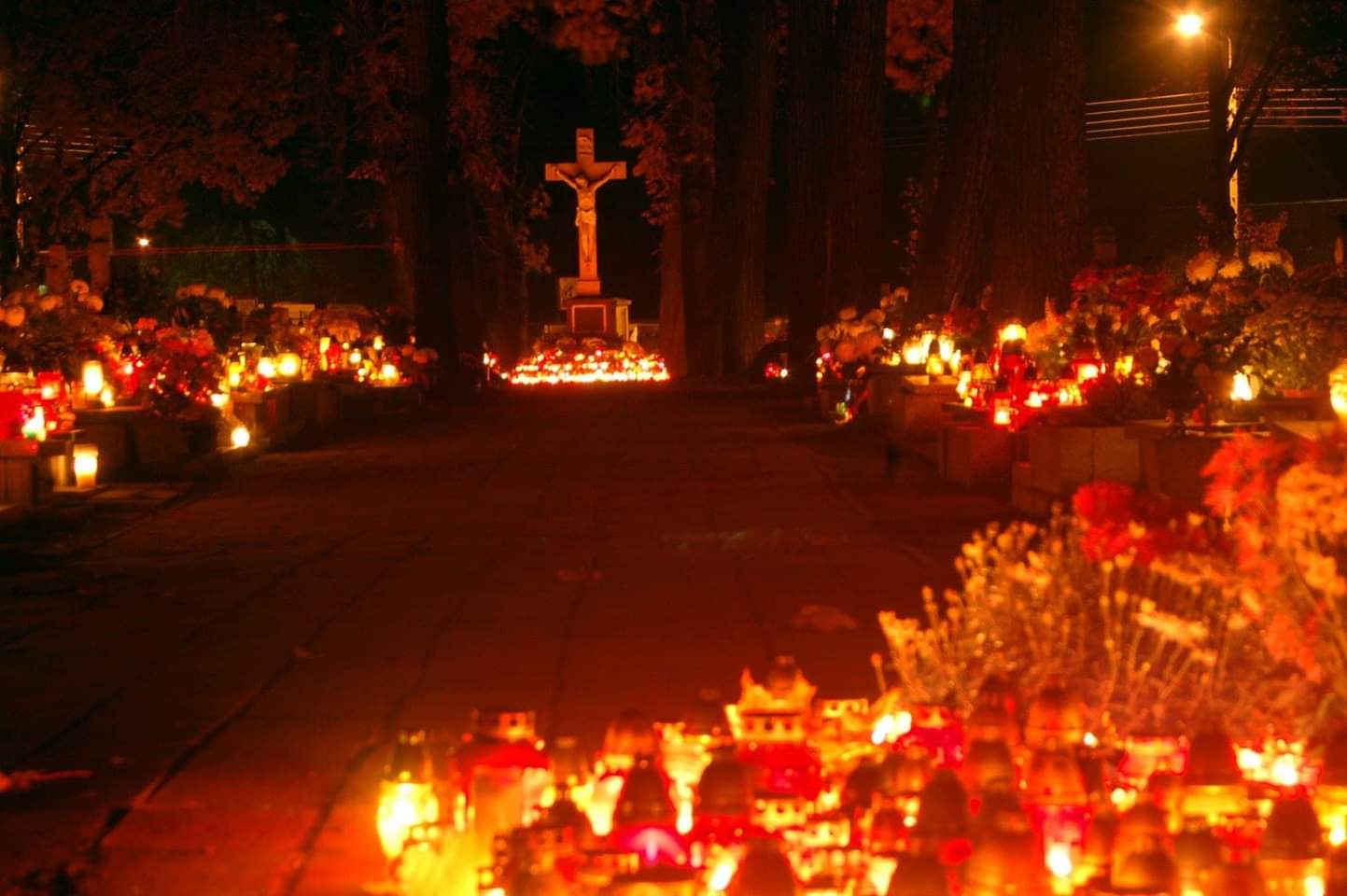 This holiday has been known in the Catholic Church since the ninth century. Initially, it was to commemorate the holy martyrs who did not live to see their own days in the church calendar, but for many centuries it was the day of all saints – known and unknown, who died long ago and live today.
But not everyone probably knows that the Roman Catholic tradition of worshiping the saints on November 1 is over a thousand years old. Initially, the feast dedicated to the dead martyrs was celebrated on May 13. It is on May 13, 608 (some sources give 609 others 610) Pope Boniface IV. he decided that the Pantheon, which he had received from the emperor, would be the temple of the Blessed Virgin Mary and all martyrs. He sacrificed this object and made relics in it, and on May 13 it became the day of prayer for the martyrs. In 731, Pope Gregory III. he moved this feast on November 1, and in 837 his successor, Gregory IV. he decided that on this day, not only the martyrs will be remembered, but all the saints will be remembered.
Everyone knows that the first of November is the day of visiting the graves, a day off from work, the Day of the Dead. Everyone knows that it is a time of reflection and remembrance of the dead, but ask friends, ask yourself … Why? What holiday is it? Do it and you will see that most of us are moving to the graves of their ancestors mainly for one reason. Because everyone is doing it, it is so fallen out, because this is the tradition. This, meaning what? This is mainly Roman Catholic tradition, but cemeteries at this special time also come to the faithful of other churches, as well as atheists. The first of November is a day off work, so everyone uses it, most of it to keep the tradition of remembering the dead. In necropolises, the movement is intensifying already in October. Administrators of cemeteries start general cleaning, the inhabitants of towns and villages clean their graves, decorate tombs with flowers, burn candles. In Poland, during the times of the Polish People's Republic, attempts were made to give the tradition a more secular dimension, hence the still popular name of the Day of the Dead. Much better, however, this name would fit until the second of November, which is actually dedicated to the memory of all the deceased.
All Souls 'Day called the Souls' Day They were established in the 10th century as a counterweight to pagan rites, including Slavic and Baltic "Forefathers' Eve". On November 2, 998, the Benedictine abbot in Cluny, France, Saint. Odilon ordered prayers for the souls of all the dead. This custom quickly spread in France, later also in England, Germany and Italy. A day of prayer that was initiated by Saint. Odilon became a Catholic equivalent for the pagan rites which were supposed to provide the living favor of the spirits. He described these customs in his poems titled "Dziady" by Adam Mickiewicz.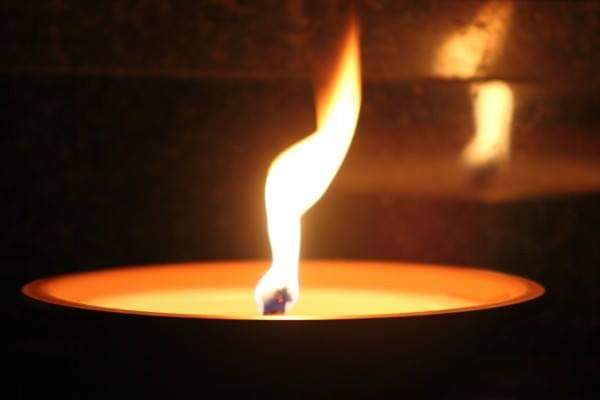 However, it is worth delving deeper into the story. The tradition of remembering the dead and faith in the afterlife were very widespread in pagan times, when souls were preparing foods (groats, honey, bread, dumplings and even vodka). Some left them on graves, others at home on the tables. The doors to the houses were left open, hay was laid on the floor, so that the spirits would not be afraid to move. It was even a custom to call loved ones by name. Food was to give strength to stray souls on their way to heaven. Before the first two days of November, some housework was forbidden because their execution could offend the ghosts. Let the souls find their way at the crossroads of the fire. Fires were also fired on suicide graves. The fire was to purify these souls and protect the living people from evil. In the culture of the Slavs and the Balts, contacts with the souls of the dead were devoted two days in a year, the so-called "Dziady" autumn and spring. 'Dziady Jesienne' was just on the second of November. On this day, feasts were organized in honor of the dead, to win their favor and protect them from hunger in the afterlife. Today, this holiday looks a bit different, but you can see some similarities. On November 2, the Roman Catholic Church prayed for the souls of the dead, mainly those who came to Purgatory. Prayers are to make their way to heaven easier. Practices are "Wypominki", which consist in writing down the names of the deceased on the pages, for the souls whose prayers are to be said. Gregorian Holy Masses are also characteristic (30 masses within 30 days).Regardless of religion and beliefs in Poland, we commemorate our relatives and visit their graves in first and second November. In practice, this period often extends to the adjacent weekends and becomes a pretext for family gatherings. And a little earlier, on October 31 in the evening, some begin a costume party called Halloween. Halloween – a new secular tradition As you can see the different traditions and customs we mix quite a bit, Halloween becomes more and more popular – a habit as old as All Souls 'Day, but even more detached from its pagan roots. Its beginnings date back to Irish paganism and the feast of Samhain, which is the unification of the end of the Celtic year and the end of summer.
According to Celtic beliefs, that day ghosts descended to the earth in search of a body that could take over for the next year. For this reason, contrary to the Slavs, the Celts would extinguish all the fires that night to make their homes look abandoned, and before them set food for erratic spirits. They dressed themselves in a disgusting way so as not to look like a good sacrifice for such an erring being and symbolically led the spirits out of their settlements. Halloween itself was cultivated in Ireland and thus it hit America in the nineteenth century, and at the beginning of the twentieth century, on the wave of esoterism and fascination with all spiritualist practices, it also spread in Western Europe. The American version of this holiday is basically a cultural variant and a combination of Irish Halloween and "Día de los Muertos" – the Day of the Dead, a South American version of stuffed corn, the leitmotif of skulls and skeletons, the trail of pre-Columbian festivals of the goddess of death. "Día de los Muertos" is a time of joy and not sadness, when the spirits of the dead feast and play with the living, and the gates of the kingdom of death are open. For this one evening of the year, the souls of the dead get a pass from the afterlife. The combination of these two traditions has created a non-denominational, actually quite secular holiday, whose goal is costume fun for the whole family. Hollowed pumpkins, plastic glowing skulls, skeletons and witches decorate many backyard gardens, and dressed children wandering from door to door ask for sweets while their parents and older siblings are balled dressed as monsters. Along with the expansion of American Halloween culture, just like Valentine's Day, it has become a tradition all over the world, also reaching Europe, including Poland. The reason is simple – money. On disguises, pumpkins and artificial blood you can earn the same as on tons of red hearts on February 14. And so from the Halloween balls we fall into the reverie of the All Saints 'Day and All Souls' Day … What's the conclusion of all this? Sometimes it is worth stopping and wondering why we cultivate certain traditions. And whether these are certainly traditions?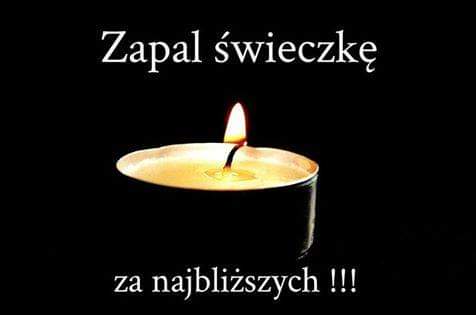 Początek listopada. Dzień Wszystkich Świętych, a po nim Zaduszki to czas jaki poświęcamy tym, którzy już odeszli z tego świata. Pierwszego listopada wspominamy męczenników i świętych, a drugiego listopada pozostałych zmarłych – głównie modlimy się za dusze czyśćcowe.
Listopadowe święta wprowadzają nas w nostalgiczny nastrój wspomnień. Odwiedzamy cmentarze, spotykamy się z rodziną, bardziej niż zwykle odczuwamy przemijający czas.
Okazuje się, że chociaż prawie wszyscy wybierają się na groby bliskich, wielu z nas nie orientuje się, czym różni się Dzień Zaduszny od Wszystkich Świętych. Warto się tego dowiedzieć, zanim ktoś zacznie zadawać nam na ten temat pytania.
Dzień Wszystkich Świętych.
To święto znane jest w Kościele Katolickim już od IX wieku. Początkowo miało upamiętniać świętych męczenników, którzy nie doczekali się własnych dni w kalendarzu kościelnym, ale od wielu wieków jest to dzień wszystkich świętych – znanych i nieznanych, zmarłych dawno temu i żyjących współcześnie.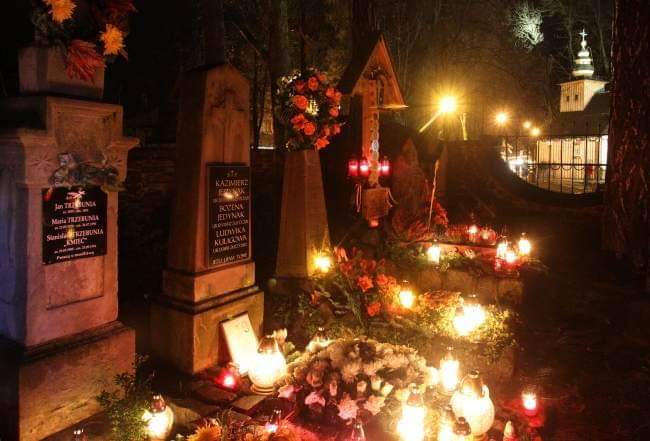 Ale nie wszyscy zapewne wiedzą, że rzymskokatolicka tradycja czczenia świętych pierwszego listopada ma ponad tysiąc lat. Początkowo święto poświęcone zmarłym męczennikom obchodzono 13 maja. To właśnie 13 maja 608 roku (niektóre źródła podają rok 609 inne 610) papież Bonifacy IV. postanowił, że Panteon, który otrzymał od cesarza, będzie świątynią Najświętszej Marii Panny i Wszystkich Męczenników. Poświęcił ten obiekt i kazał w nim złożyć relikwie, i tak dzień 13 maja stał się dniem modlitwy za męczenników.
W roku 731 papież Grzegorz III. przeniósł to święto na 1 listopada, natomiast w roku 837 jego następca, Grzegorz IV. postanowił, że tego dnia w modlitwach będą wspominani nie tylko męczennicy, ale wszyscy święci.
Każdy wie, że pierwszy listopada to dzień odwiedzania grobów, dzień wolny od pracy, Święto Zmarłych. Niby każdy z nas wie, że jest to czas zadumy i wspominania zmarłych, lecz spytajcie przyjaciół, spytajcie sami siebie. Dlaczego? Jakie to święto? Zróbcie to, a przekonacie się, że większość z nas rusza na groby swych przodków głównie z jednego powodu. Bo tak wszyscy robią, tak wypada, bo taka jest tradycja. Taka, to znaczy jaka? To tradycja głównie rzymskokatolicka, ale na cmentarze w tym szczególnym czasie przychodzą również wierni innych kościołów, a także ateiści. Pierwszy listopada jest dniem wolnym od pracy, więc korzystają z niego wszyscy, większość oczywiście aby dochować tradycji wspominania zmarłych. W nekropoliach ruch nasila się już w październiku. Administratorzy cmentarzy rozpoczynają generalne porządki, mieszkańcy miast i wsi sprzątają groby swoich najbliższych, dekorują mogiły kwiatami, palą znicze. W Polsce w czasach PRL-u próbowano nadać tradycji bardziej świecki wymiar, stąd wciąż popularna nazwa Święto Zmarłych. Znacznie lepiej ta nazwa pasowałaby jednak do dnia drugiego listopada, który faktycznie poświęcony jest pamięci wszystkich zmarłych.
Zaduszki inaczej zwane Dniem Zadusznym
Zostały ustanowione w X wieku jako przeciwwaga dla pogańskich obrządków, m.in. słowiańskich i bałtyjskich "Dziadów". Drugiego listopada 998 roku opat Benedyktynów w Cluny we Francji, św. Odilon zarządził modlitwy za dusze wszystkich zmarłych. Zwyczaj ten szybko rozprzestrzenił się we Francji, później także w Anglii, Niemczech i Italii. Dzień modlitwy, który zainicjował św. Odilon stał katolickim odpowiednikiem dla pogańskich obrządków, które które miały zapewnić żywym przychylność duchów. Zwyczaje te opisywał miedzy innymi w swoich poematach pt. "Dziady" Adam Mickiewicz.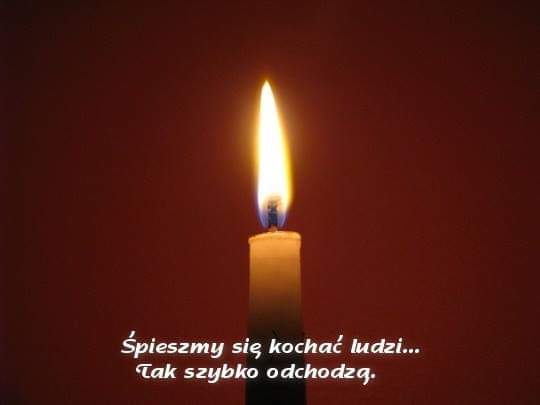 Warto jednak zagłębić się jeszcze bardziej w historię. Tradycja wspominania zmarłych i wiara w życie pozagrobowe była bardzo rozpowszechniona w czasach pogańskich, kiedy to przygotowywano duszom pokarmy (kaszę, miód, chleb, pierogi, a nawet wódkę). Jedni zostawiali je na grobach, inni w domu na stołach. Pozostawiano otwarte drzwi do domów, kładziono na podłodze siano, aby duchy nie bały się poruszać. Był nawet zwyczaj wołania bliskich zmarłych po imieniu. Jedzenie miało dodać siły zbłąkanym duszom w drodze do nieba. Przed dwa pierwsze dni listopada niektóre prace domowe były zabronione, bo wykonywanie ich mogło obrazić duchy. Żeby dusze mogły odnaleźć drogę na rozstajach dróg palono ogień. Rozniecano też ogniska na mogiłach samobójców. Ogień miał oczyszczać te dusze i chronił przed złem ludzi żywych.
W kulturze Słowian i Bałtów kontaktom z duszami zmarłych były poświęcone dwa dni w roku, tzw.: "Dziady" jesienne i wiosenne. "Dziady Jesienne" wypadały właśnie drugiego listopada. W tym dniu organizowano uczty ku czci zmarłych, aby zdobyć ich przychylność i uchronić od głodu w zaświatach. Dzisiaj to święto wygląda nieco inaczej, ale można dopatrzeć się pewnych podobieństw. Kościół rzymskokatolicki drugiego listopada modli się o dusze zmarłych, głównie tych, które trafiły do czyśćca. Modlitwy mają ułatwić im drogę do nieba. Praktykowane są "Wypominki", które polegają na wypisywaniu na kartkach imion zmarłych, za duszę których mają być odmawiane modlitwy. Charakterystyczne są też Msze Święte Gregoriańskie (30 nabożeństw w ciągu 30 dni).
Niezależnie od wyznania i światopoglądu w Polsce pierwszego i drugiego listopada wspominamy naszych bliskich i odwiedzamy ich groby. W praktyce okres ten rozciąga się często na sąsiadujące z nimi weekendy i staje się pretekstem do rodzinnych spotkań.
A nieco wcześniej, 31 października wieczorem, niektórzy rozpoczynają kostiumową zabawę zwaną Halloween.
Halloween – nowa świecka tradycja
Jak widać różne tradycje i zwyczaje całkiem nam się mieszają, coraz bardziej popularne staje się Halloween – zwyczaj równie stary co Zaduszki, lecz jeszcze bardziej oderwany od swych pogańskich korzeni. Jego początki sięgają Irlandzkiego pogaństwa i święta Samhain, będącego jednoczeniem końcem celtyckiego roku i końcem lata. Według celtyckich wierzeń, tego dnia duchy zstępowały na ziemię w poszukiwaniu ciała, które mogłyby zająć na kolejny rok. Z tego powodu, odwrotnie niż Słowianie, Celtowie gasili w tą noc wszelkie ognie, aby ich siedziby wyglądały na opuszczone, a przed nimi wystawiali żywność dla błądzących duchów. Sami ubierali się w odstręczający sposób, aby nie wyglądać na dobrą ofiarę dla takiego błądzącego bytu i symbolicznie wyprowadzali duchy poza swe osady. Samo Halloween było kultywowane w Irlandii i stąd trafiło w XIX wieku do Ameryki, a na początku wieku XX, na fali ezoteryzmu i fascynacji wszelkimi spirytystycznymi praktykami, rozpowszechniło się też w Europie zachodniej. Amerykańska wersja tego święta jest w zasadzie kulturalną odmianą oraz połączeniem irlandzkiego Halloween i "Día de los Muertos" – Dnia Zmarłych, czyli południowoamerykańskiej wersji zaduszek, której motywem przewodnim są czaszki i szkielety, ślad prekolumbijskich festiwali bogini śmierci. "Día de los Muertos" to czas radości a nie smutku, gdy duchy zmarłych ucztują i bawią się wraz z żywymi, a bramy królestwa śmierci są otwarte. Na ten jeden wieczór w roku dusze zmarłych dostają przepustkę z zaświatów.
Z połączenia tych dwóch tradycji powstało bezwyznaniowe, właściwie już całkiem świeckie święto, którego celem jest kostiumowa zabawa dla całej rodziny. Wydrążone dynie, plastikowe świecące czaszki, szkielety i czarnekoty zdobią wiele przydomowych ogródków, a przebrane dzieci wędrując od drzwi do drzwi proszą o słodycze, podczas gdy ich rodzice i starsze rodzeństwo baluje przebrane za potwory. Wraz z ekspansją amerykańskiej kultury Halloween, podobnie jak Walentynki, stało się tradycją na całym świecie, trafiając również do Europy w tym do Polski. Przyczyna jest prosta – pieniądze. Na przebraniach, dyniach i sztucznej krwi można zarobić tak samo jak na tonach czerwonych serduszek na 14 lutego. I tak oto z halloweenowych balów wpadamy w zadumę Dnia Wszystkich Świętych i Zaduszek… Jaki z tego wszystkiego wniosek? Czasem warto jest zatrzymać się i zastanowić, czemu kultywujemy pewne tradycje. I czy aby na pewno są to tradycje?