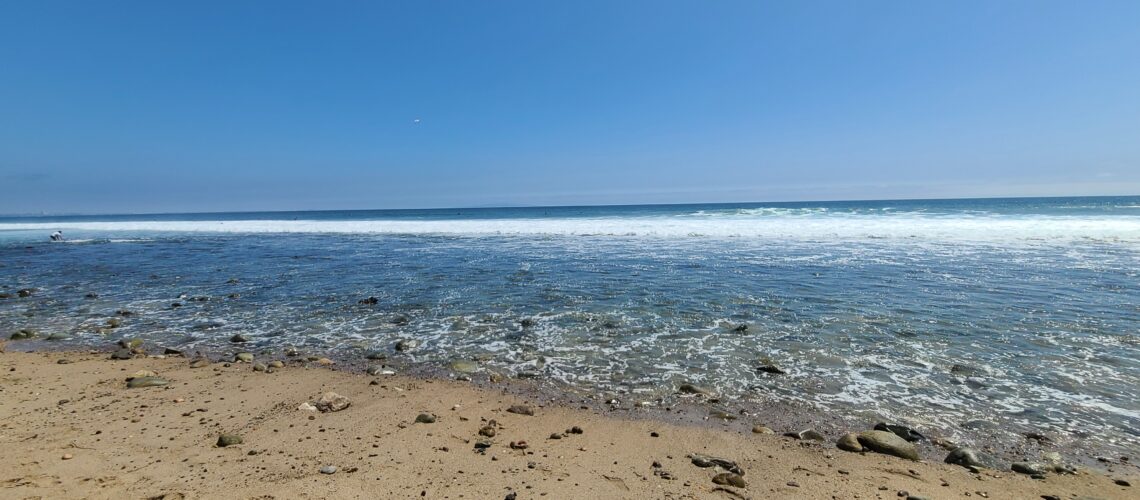 California small towns – San Diego: part 7 – beaches
The coastline of San Diego County is spectacular and everyone can find their ideal place to simply relax or participate in sports. Along 20 miles of the coastline there are many beaches; some are ideal for surfing and kayaking while others are perfect for snorkeling and diving, but all are fantastic places to enjoy the sunshine and the view.
South Carlsbad State Beach
Departing from Los Angeles, located about 40 minutes from San Diego, (Carlsbad Blvd and Hwy 101, Carlsbad), is a long, white, clean, uncrowded beach where you can swim when the currents and waves aren't too strong or, alternatively, you can stay close to shore. There are many surfers, divers, and fishermen and the sunset is phenomenal. There are stairs that lead to the campsite which is very popular especially in summer. There is a free parking in the nearby streets or you can park at the campsite for a fee of $15.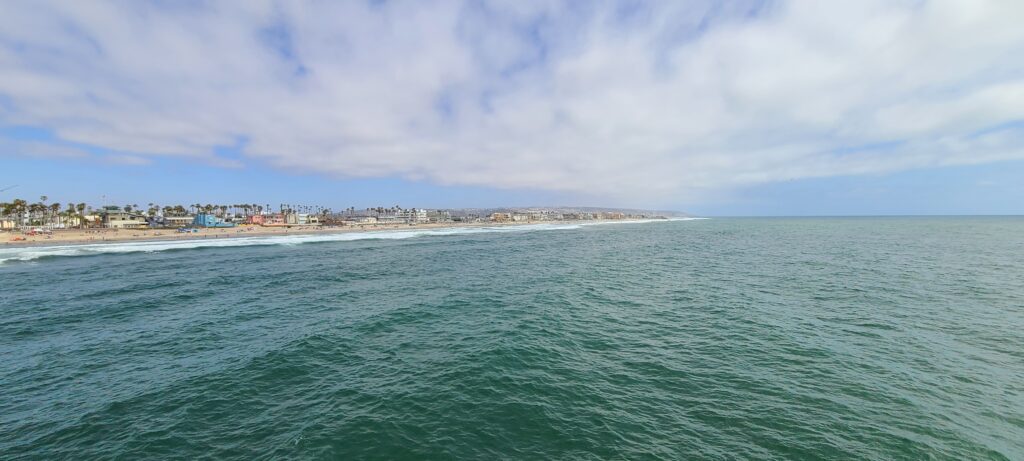 Swami's Beach
At Encinitas, (1298 S Coast Hwy 101), you can park for free (however, space is limited) and go down the stairs near the cliff flanked by palm trees to Swami's Beach. This place was mentioned by the Beach Boys in the song Surfin' USA. What is interesting about this beach is the ecosystem, which is protected. You can swim here, but watch out for rocks, surfers, and divers.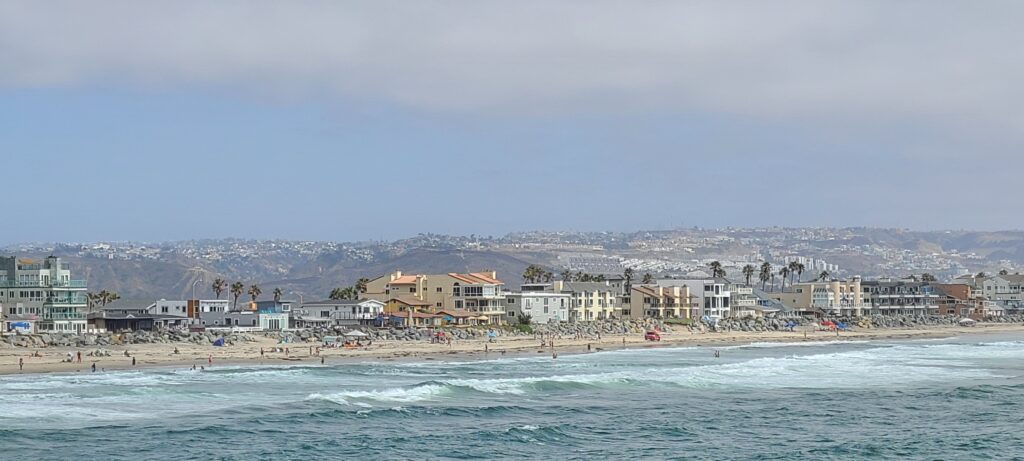 Del Mar City Beach
Located about half an hour from San Diego (Coast Blvd – Del Mar) this beach is divided into two sections. The northern section is sandy, has a dog-friendly section, and is close to two parks, while the southern one is rockier and has tidal pools and trails descending from the cliffs. There is plenty of free parking in nearby streets and residential areas, but you must arrive in the morning.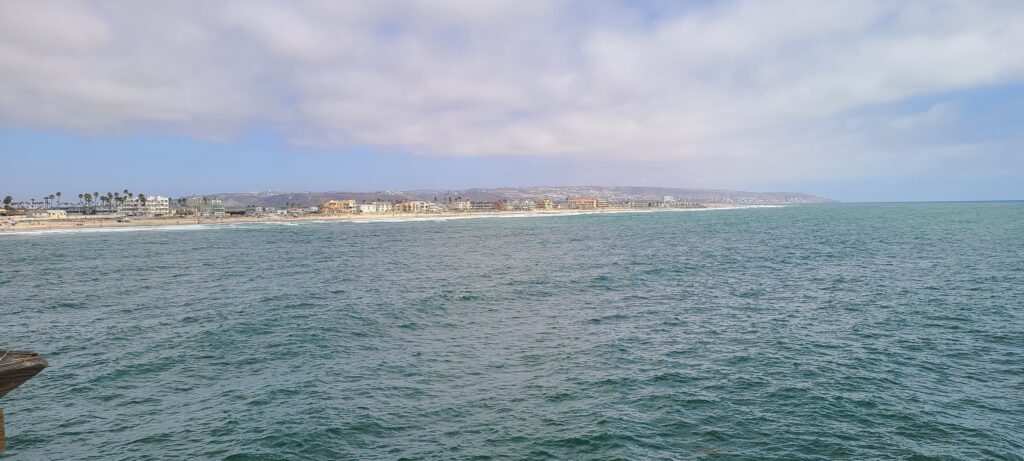 Torrey Pines State Beach
North of La Jolla (12600 Torrey Pines Rd) the beach is located at the base of a sandstone cliff about 300 ft tall. On public holidays, parking costs $25 on the south side and $20 on the north side. During the low season (from October to the spring break season), the cost of parking is $12 and $10 respectively, but you can try to park for free along Highway 101.
A walk from the top of Torrey Pines State Park takes you down to the picturesque beach, where you will find rare species of protected, wide-crowned pine trees. Here you can swim, surf, and enjoy the lagoon. This area with year-round toilets, showers, and lifeguards is one of the wildest coastal areas in Southern California. Torrey Pines State Beach is accessible from 7:15 am to sunset.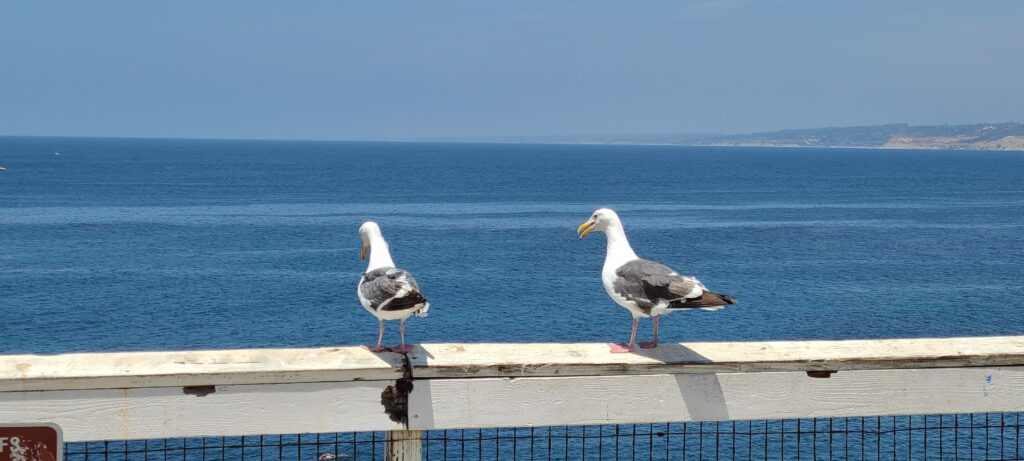 The beaches of La Jolla
La Jolla Shores (8300 Camino del Oro), a perfect beach for families but also for those who like surfing, paddleboarding, and scuba diving. As a result, La Jolla Shores is very popular. Additionally, by taking a short walk you can reach the nearby Kellogg Park, a perfect place to have a picnic or to sit in the shade after having been on the beach. There is free parking near the beach and also along the road.
La Jolla Cove (1100 Coast Blvd), a small picturesque bay with a white, grainy sandy beach surrounded by sandstone cliffs. The blue waters have an abundance of marine life that can be observed while snorkeling or diving. One species that lives here is the Garibaldi fish, an orange fish that is easily recognizable. This is a good location to swim in, although many stop just for a walk and to watch/photograph seals and sea lions. Access to the coastline is from a green, large, panoramic park edged with palm trees, with a wonderful view of the beach below. There are lifeguards on duty every day from 9:00 am to sunset and outdoor showers and toilets are available. If you arrive early in the morning, you can find free parking along Coast Boulevard otherwise there are paid parking garages nearby.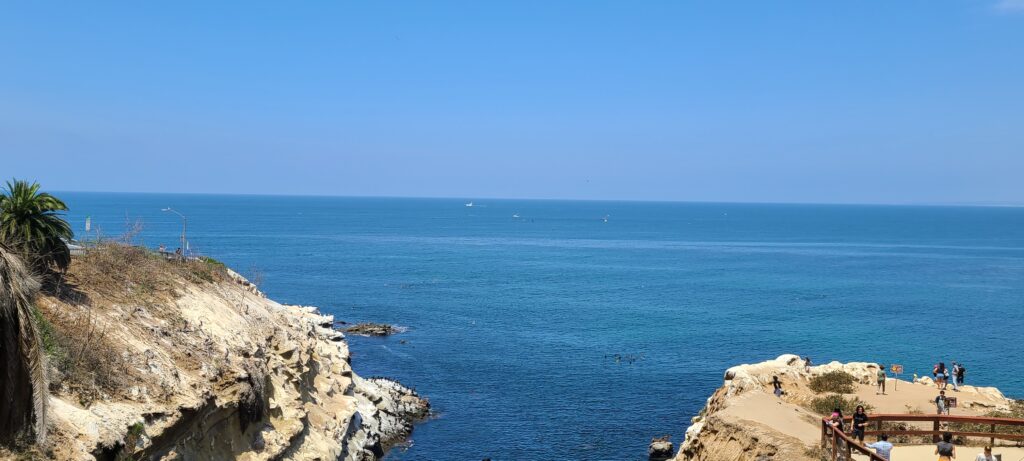 Tourmaline Surfing Park Beach
Located near a cliff (Mission Blvd N about 10 miles from San Diego) is the gathering point of the locals who like surfing, kiteboarding, and windsurfing. There aren't many tourists here. Although the weather is nice all year, this is not the ideal place for swimming. At the end of Tourmaline Street where it reaches the ocean, there is free parking, as well as showers and toilets.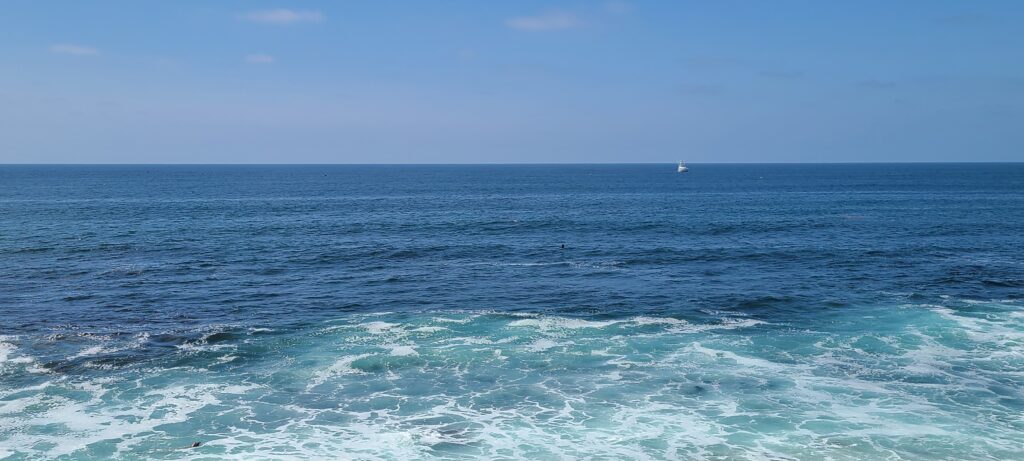 Pacific Beach
Located between Pacific Beach Drive and Crystal Pier (Grand Ave). There is a nice pier, where you can fish and have a different perspective of the beach, surfers, and the city. On the coast, there is a walkway that runs parallel to the Pacific Ocean where you can ride a bike or roller skate. Surfing, kayaking, sailing, and swimming are practiced here. Bathrooms and showers are at the rescue station on Grand Avenue between the boardwalk and Mission Boulevard. There is free parking on Grand Avenue and Pacific Beach Drive and other streets in the area.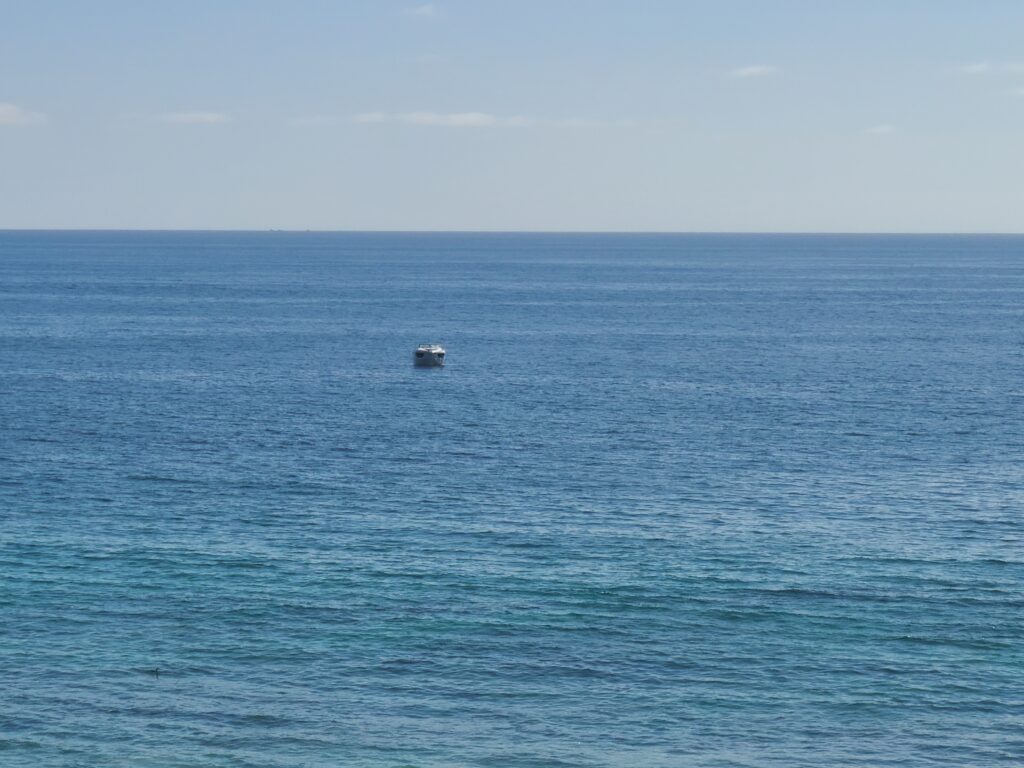 South Mission Beach
One of the busiest beaches in the city because it has spectacular ocean views, and it is very close to Belmont Park, the Ocean Front Walk, and SeaWorld (Mission Blvd and N Jetty Rd). It's the largest beach in the city and a popular place for beach volleyball and basketball. South Mission also has the only ocean front area where beach baseball tournament, "Over-The-Line", takes place.
This sandy beach is frequented by surfers but swimming is also allowed and you can fish at Mission Bay Pier. The beach has good facilities and services including showers, toilets, and numerous lifeguards. The closest places to park are Mission Beach Park (300 Mission Blvd) and Belmont Park (3146 Mission Blvd).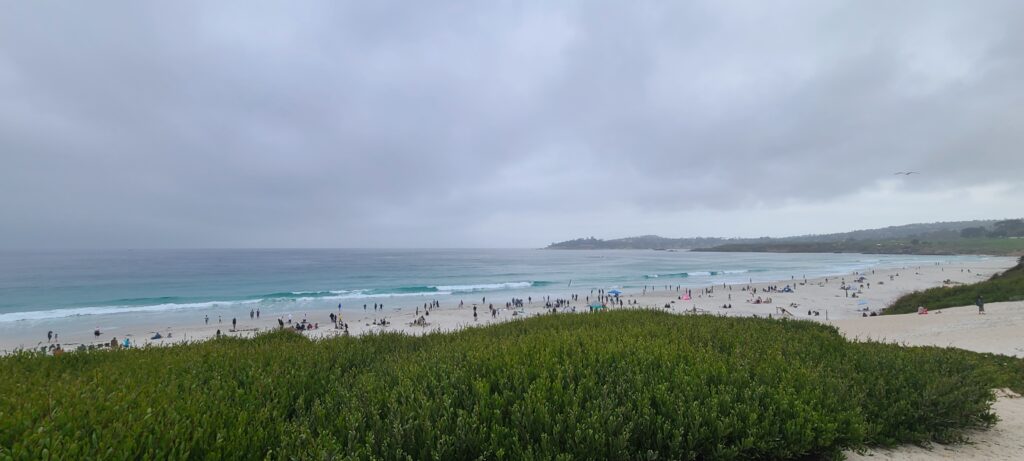 Ocean Beach
You can park in the parking lot at 1946 Abbott Street and then head to Ocean Beach, a wide sandy beach of about a mile long, surrounded by lots of greenery. This is the perfect beach for those who prefer a beach that is less crowded, but there are still showers and toilets, and lifeguards, who usually recommend that you pay attention to the currents and not stray too far. The view to the south is dominated by the Ocean Beach Pier, where you can fish without a license.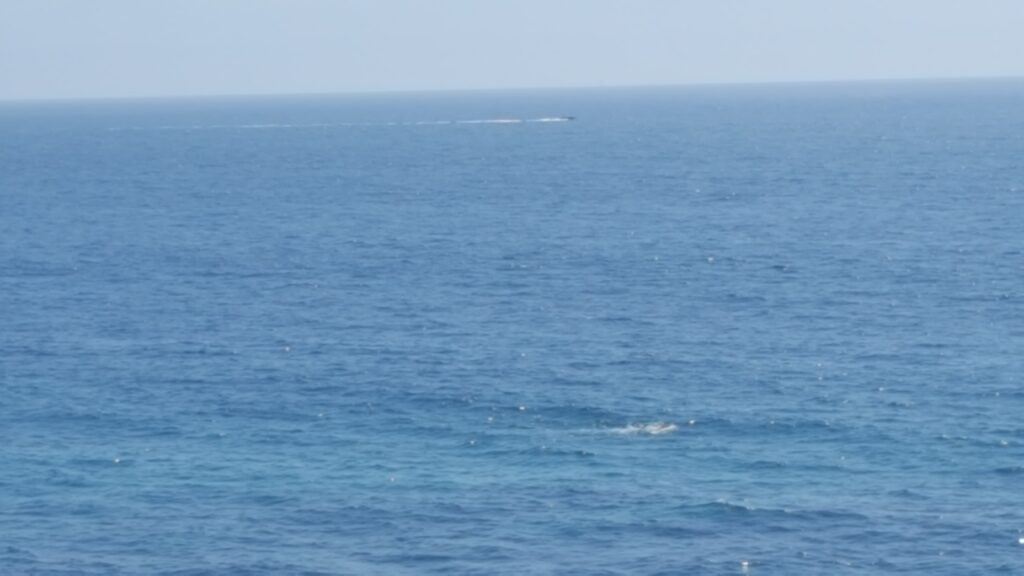 Coronado Central Beach
A long stretch of golden sand on the famous peninsula (Ocean Blvd), where you can enjoy the San Diego skyline and can be easily reached by bus, car, or taxi via a spectacular bridge. On this beach you can swim, surf, collect shells, but also walk and cycle along a quiet road. The water is initially shallow and gets deeper at the point where the waves break.
Coronado coastline is divided into four beautiful areas (there is also a park and a dog-friendly section to the north). Bathrooms and showers are close to the lifeguard stations, which are active every day from 9:00 am to sunset. Free parking spaces are located along Ocean Boulevard but they fill up quickly.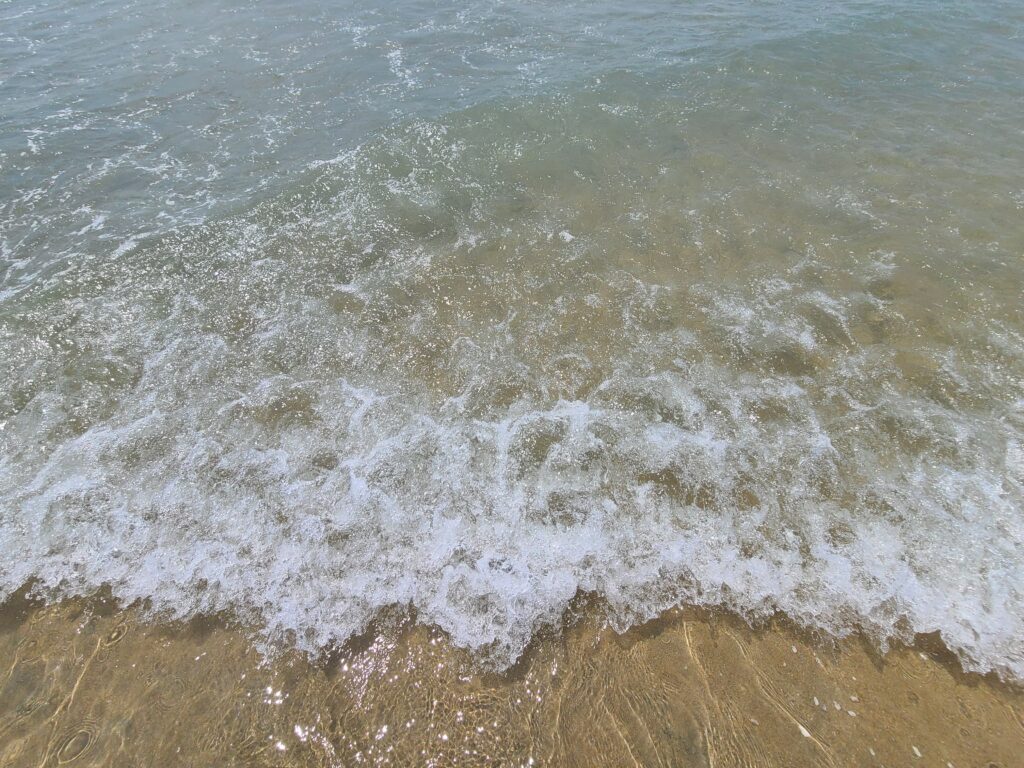 Imperial Beach
Located about 25 minutes south from downtown San Diego (Seacoast Dr – Imperial Beach). People go swimming and surfing, there are toilets and showers and lifeguards throughout the year. From the pier, many people fish and watch the birds. There is the possibility to park in residential areas or in public parking lots.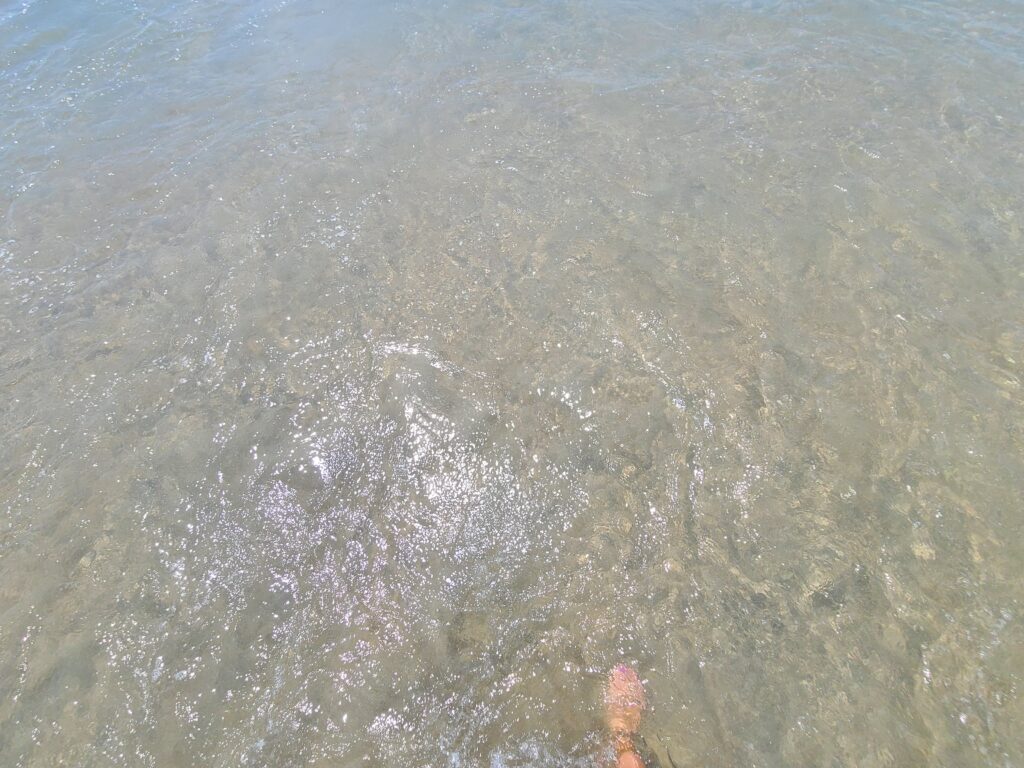 Silver Strand State Beach Park
It's probably the most beautiful of this stretch of coast, and, unlike all the other beaches, it is a state park. It is well maintained and has all amenities, such as a camping area for campers and caravans and canoes that can be rented. Silver Strand is one of the most popular beaches locals go to on weekends in the summer.
It runs along the thin strip of land that connects Coronado Island to the mainland. Access to the beach is free. Parking costs $10 per day from Monday to Friday, $12 per day on Saturday and Sunday.
It opens every morning at 7:00 am, and closing time varies depending on the season. It closes at 9:00 pm in the summer, at 8:00 pm in the spring and autumn, and at 7:00 pm in the winter.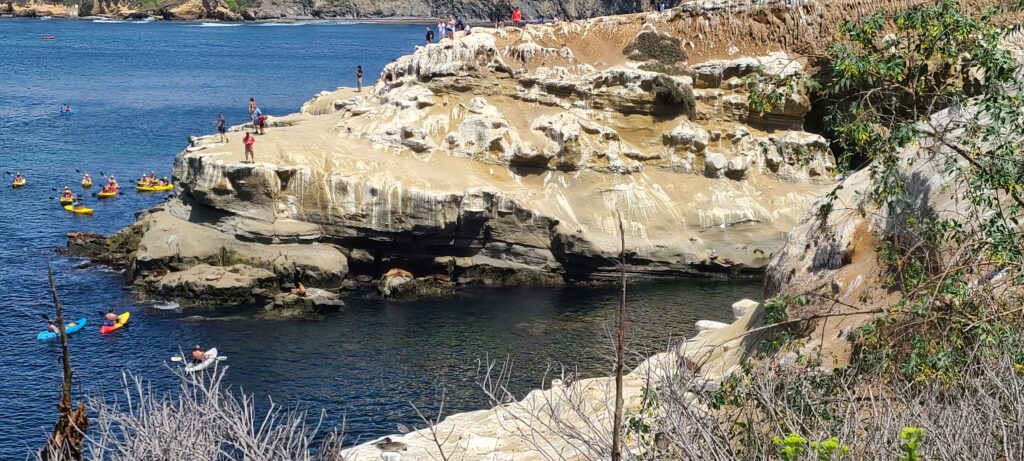 Crowne Cove
Located on the other side of the thin strip of land, overlooking the bay of San Diego. On this side, where the sea is always flat, you can rent canoes and it is one of the best beaches for children where they can be safe and have fun.
The two sides of the peninsula are connected by tunnels that passes under the road, allowing pedestrians to easily walk from one beach to another.