Happening in August 2022 – Los Angeles and Orange County
August may signal summer's home stretch, but that doesn't mean the seasonal vibes need to end. Grab an ice cream cone, splash around in a swimming pool or dine outside – and make sure to follow our August events calendar for the best activities in LA and OC next month.
Getty 25 Festivals
Baldwin Hills Crenshaw Plaza, 3635 W Martin Luther King Jr. Blvd, Los Angeles CA 90008
Sat, Aug 13, 2022 – 11:00
Sun, Aug 14, 2022 – 11:00
Sat, Aug 27, 2022 – 11:00
Sun, Aug 28, 2022 – 11:00
Price: Free
The Getty Center turns 25 years young in 2022, and to celebrate the hilltop museum is hosting a series of free festivals across L.A. On most weekends this summer, the Getty will collaborate with a different local community partner on a two-day arts fair filled with music, workshops and food.
The lineup includes events in Inglewood (May 14, 15), Lincoln Heights (May 21, 22), Long Beach (June 4, 5), Koreatown (June 11, 12), Pacoima (June 25, 26), Reseda (July 9, 10), El Monte (July 16, 17), Wilmington (July 30, 31), Crenshaw (Aug 13, 14) and Watts (Aug 27, 28).
Event website: www.getty.edu/news/getty25-festivals/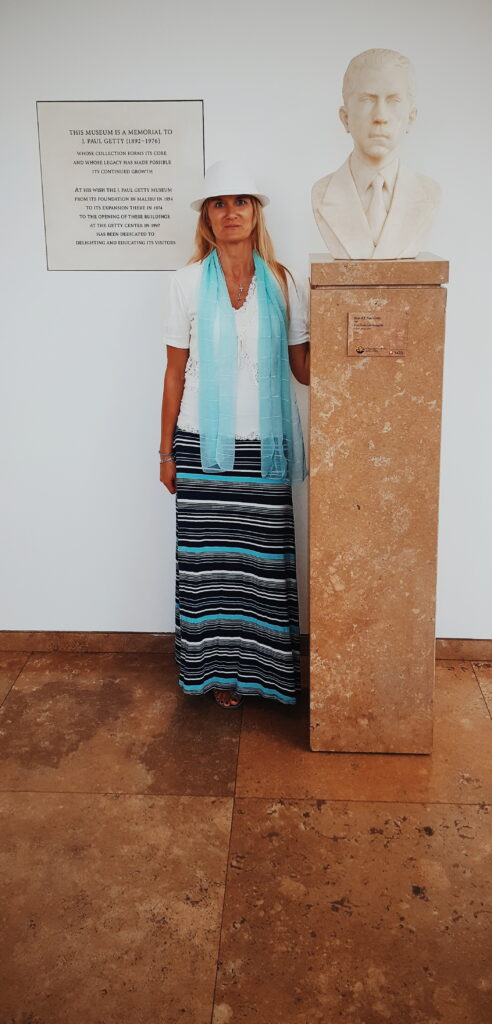 Dress Codes
The Autry Museum in Griffith Park, 4700 Western Heritage Way, Los Angeles, CA 90027
August 2 – August 31
Price: Included in admission ($14)
Blue jeans, plaid shirts, fringed jackets, aloha shirts, cowboy boots, China Poblana dresses: How we dress says so much about who we are and where we come from, so the Autry is hosting an exhibition about those six closet staples as defining pieces of Western dress.
Event website: theautry.org/exhibitions/dress-codes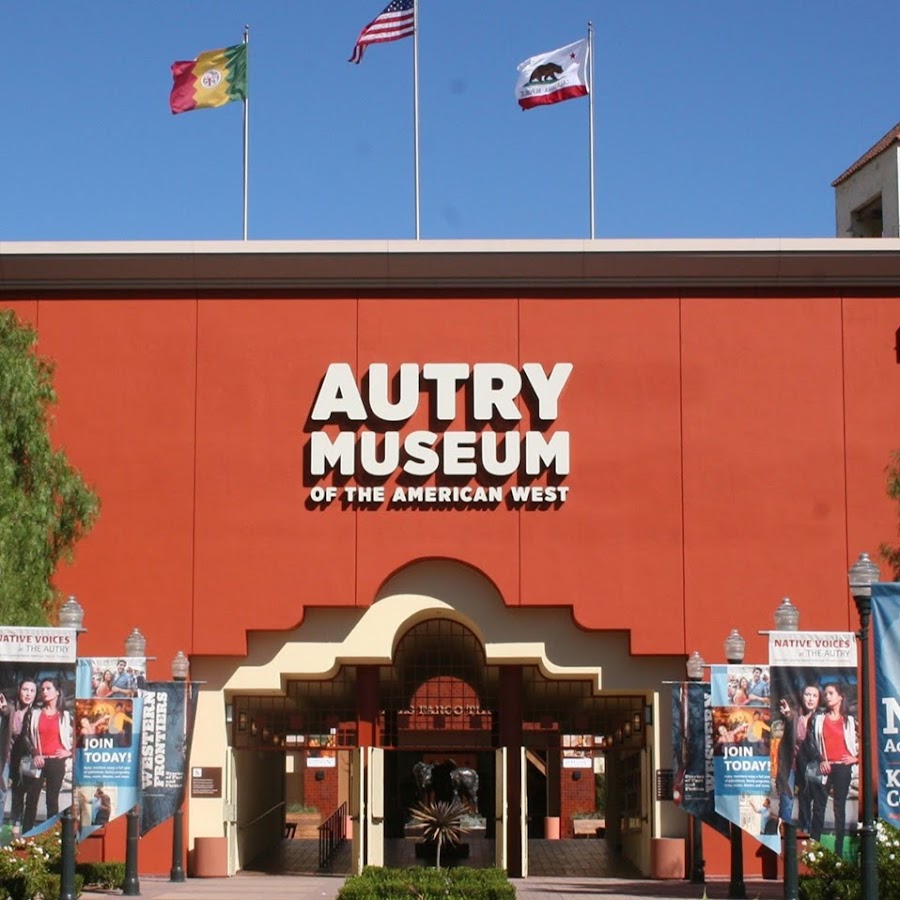 Dance DTLA
The Music Center, 135 N Grand Ave, Los Angeles, CA 90012
Fri, Aug 5, 2022 – 7:00 PM
Fri, Aug 12, 2022 – 7:00 PM
Fri, Aug 19, 2022 – 7:00 PM
Fri, Aug 26, 2022 – 7:00 PM
Price: Free
The Music Center offers a free, joyous mash-up of music and dancing all summer long, with different themes (K-pop, Bollywood and voguing, among them) and free dance lessons plus live DJ sets. Head to the Music Center plaza and join in the fun—no dance experience required.
Event website:
www.musiccenter.org/experience-learn/experience-learn/for-all-ages/dance-dtla/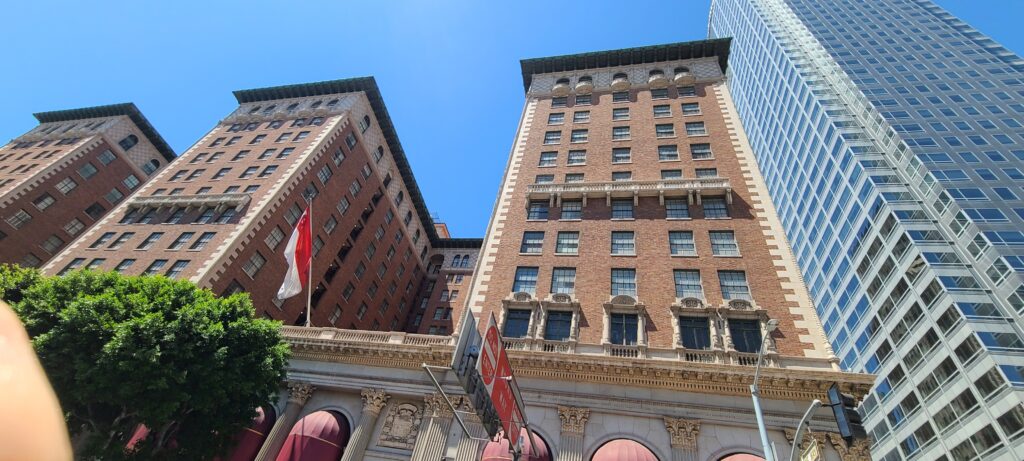 State Fair Los Angeles, the Official 2022 Summer Fair of LA
Santa Anita Park, 285 West Huntington Drive, Arcadia, CA 91007
August 1 – August 20
Thurs/Fri 4pm-Midnight and Sat/Sun 11am-Midnight (last entry 10:30pm daily)
Price: $10
Free concerts/attractions, famous fair food, rides, stunt shows, and more. Included with your ticket, get ready for brand new unique fair experiences in our "Extreme Zone" with the Dominguez Extreme Circus (featuring the Wheel of Destiny and Human Canonball – shot over 50 feet!), live pop up music, Ivan the Comedian Juggler, 90 concerts from a wide range of themed tribute bands to award winning artists, xtremeDogs Stunt Shows, FMX Motocross and BMX stunt shows.
Website: www.statefairent.com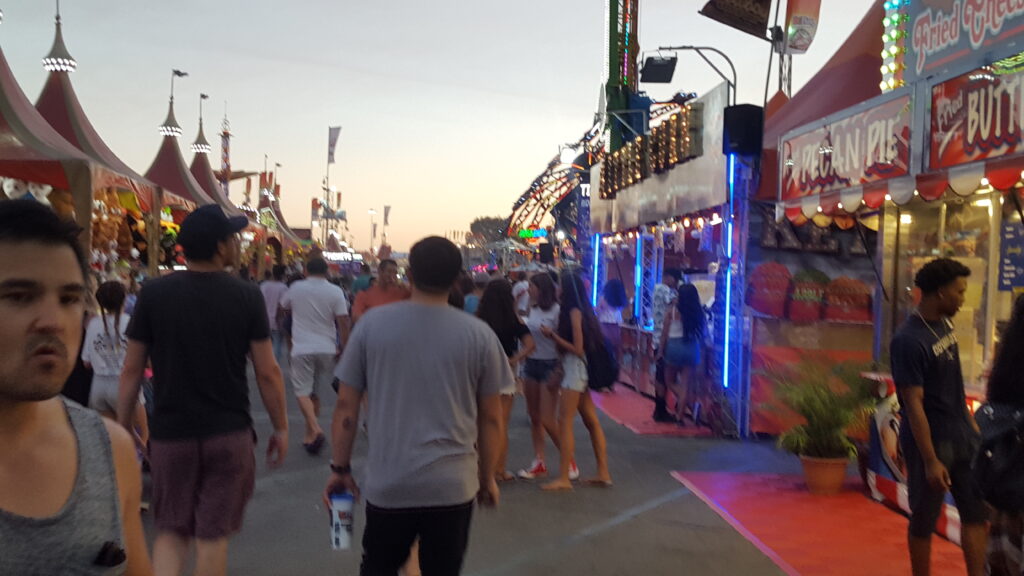 Pageant of the Masters
Festival of Arts, 650 Laguna Canyon Rd, Laguna Beach, CA 92651
August 1 – August 31
Opening hours: 8:30-10pm
Price: $35–$110
Life imitates art, literally: Classic paintings, statues and murals take on a new dimension as real people dress and pose to recreate original masterpieces—a trick popularized by vaudeville artiste Lolita Perine at the first festival in 1932. A professional orchestra, a narrator, intricate sets and theatrical lighting help bring the works to life at the Festival of Arts in Laguna Beach. This year's theme, "Wonderful World," draws inspirations from ancient and modern distant lands.
Event website:
www.foapom.com/pageant-of-the-masters/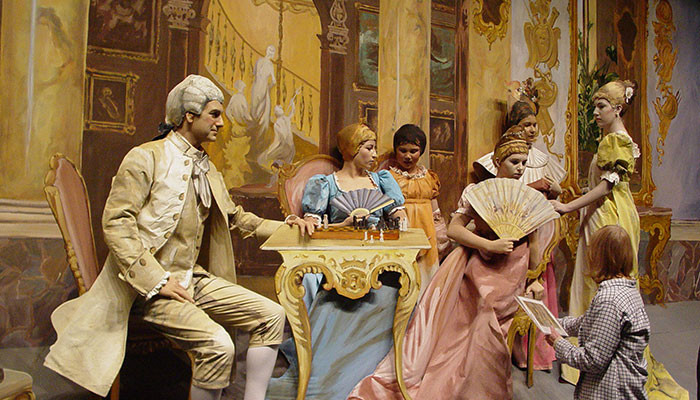 San Clemente Music Festival
Ave Del Mar, San Clemente, CA 92672
949-492-1131
Sunday, August 14, 2022 – 9:00 AM – 7:00 PM
Price: Free
A unique family-orientated event with continuous entertainment on three stages. Food booths, contests and games provided by non-profit organizations.
Website: www.sanclementemusicfestival.com