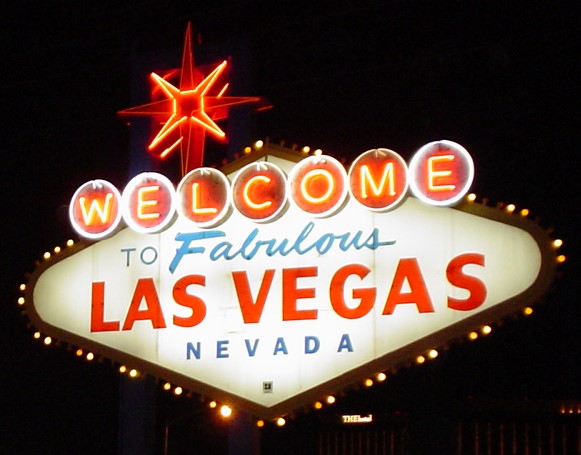 Las Vegas: part 2 – what to see
Las Vegas, known as the city of sin, provides constant stimuli in the form of flickering advertisements, neon signs and lasers in every imaginable color. Countless casinos with a huge number of slot machines, poker tables, black jack, roulette, women in skimpy, revue costumes, music flowing from every direction, alcohol that can be drunk on the street make it easy to overlook what is most important.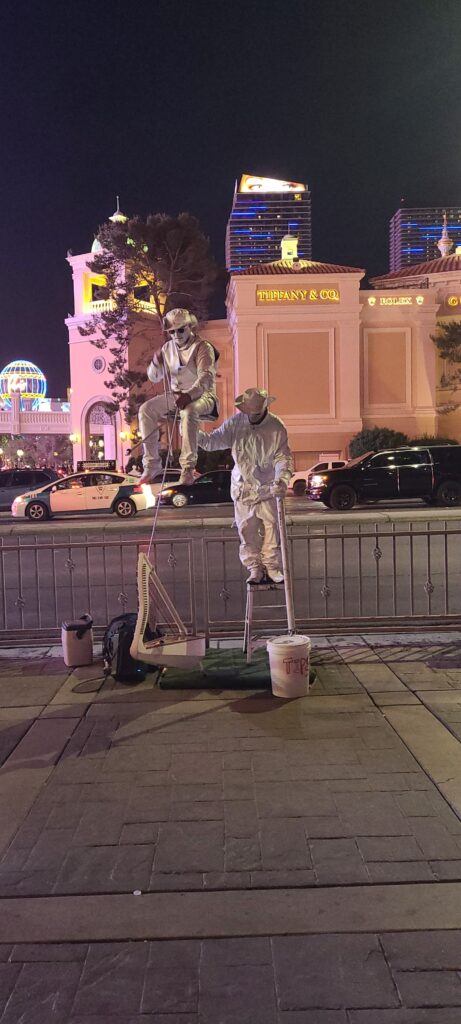 Casinos
Las Vegas is the realm of casinos, and casino life goes on around the clock. It doesn't matter if it's evening, night or noon. In casinos, which are in all hotels, there are no windows or bright lights, there is semi-darkness. Hotels are built so that you have to go through the casino to get to your room.
The USA has a pretty strict smoking policy, but not in Las Vegas. In casinos you can smoke without restrictions, even during the game.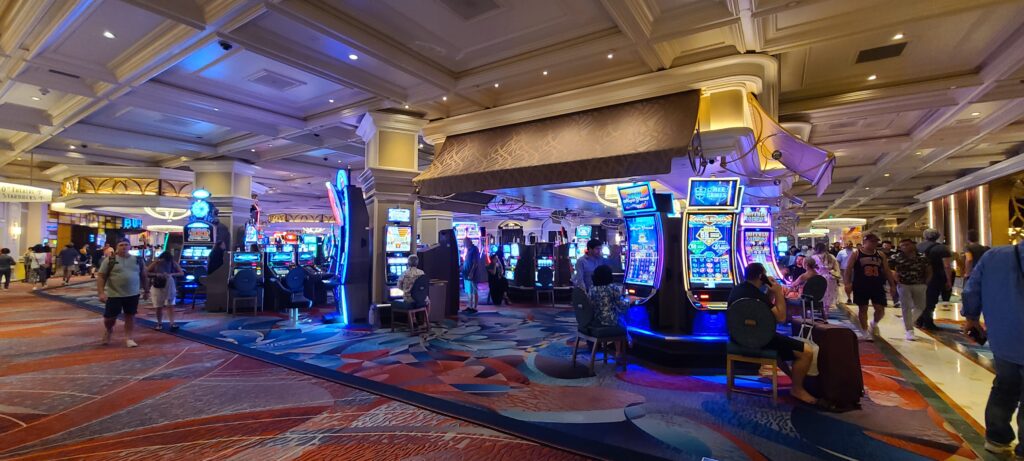 Las Vegas Boulevard – The Strip
The Las Vegas Strip is a 7 km long street where the largest and most famous hotels (for example, Bellagio, New York New York, Paris or Venetian), bars, shops and restaurants are located. The Strip is lively mainly in the evening, although there are also plenty of people walking here in the afternoons.
There is a shuttle bus running along the Las Vegas Strip. The ticket costs $8 and is valid 24/7. You can get on and off at will for 24 hours. A $6 ticket is valid for two hours.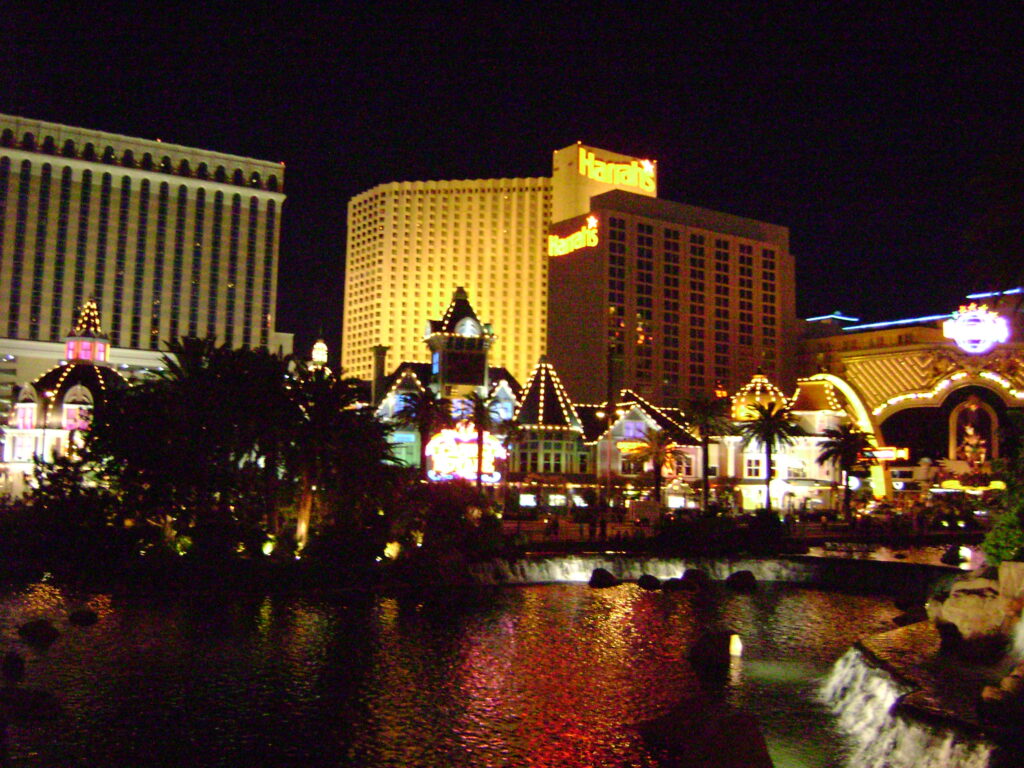 Hotels
There are more than 350 hotels in Las Vegas in total. There are over 30 hotels located directly on the Las Vegas Strip. These range from budget hotels like Excalibur and Circus Circus to more luxurious resorts like Venetian and Bellagio.
We will dedicate a separate post to hotels in Las Vegas.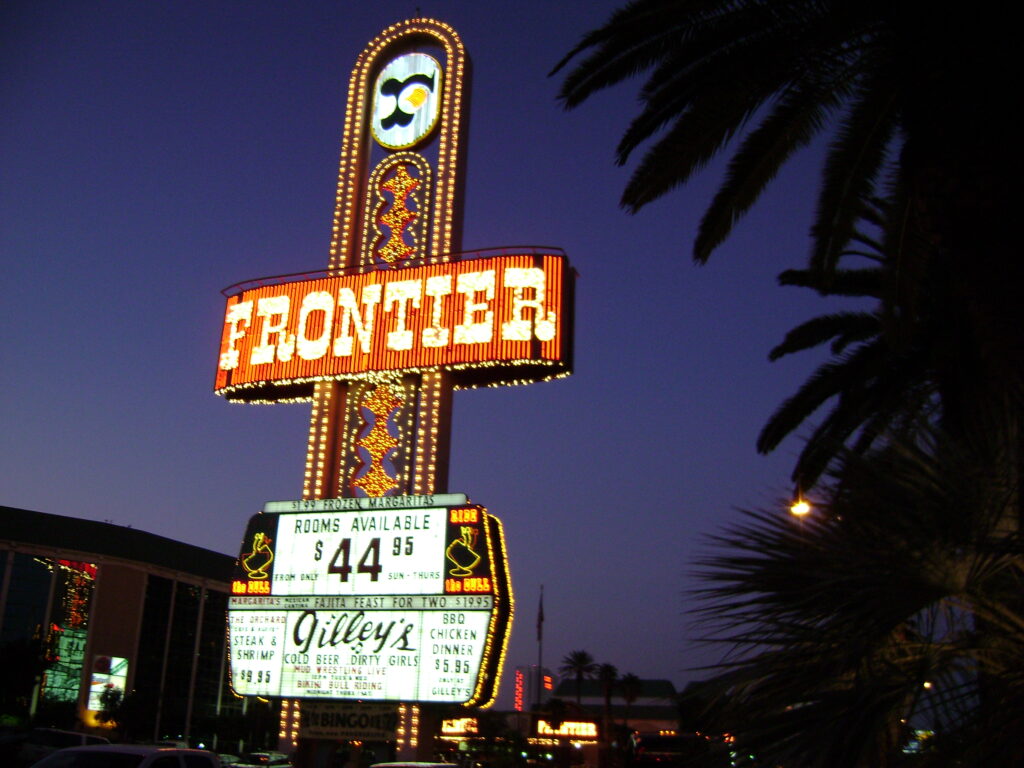 Statue of Liberty
One of the most iconic hotels in Las Vegas is New York New York. The hotel is distinguished by the fact that its body consists of skyscrapers reminiscent of those known from Manhattan and in front of the entrance there is the Statue of Liberty and the Brooklyn Bridge. In 2010, the American Post Office released a stamp on the market, which featured the Statue of Liberty, and more precisely the face of the statue in the crown.
Instead of the New York statue, the postage stamp featured a Las Vegas statue standing in front of the New York New York Hotel. The case hit the pages of almost all American newspapers and portals, and every comedian made fun of the mistake of the post office.
The author of a sculpture standing in front of a Las Vegas hotel is suing the post office that profited from the sale of the stamp. The scuffles lasted for several years, and finally, in the summer of 2018, the court decided that the post office should pay the sculptor exactly what he requested, $3.5 million.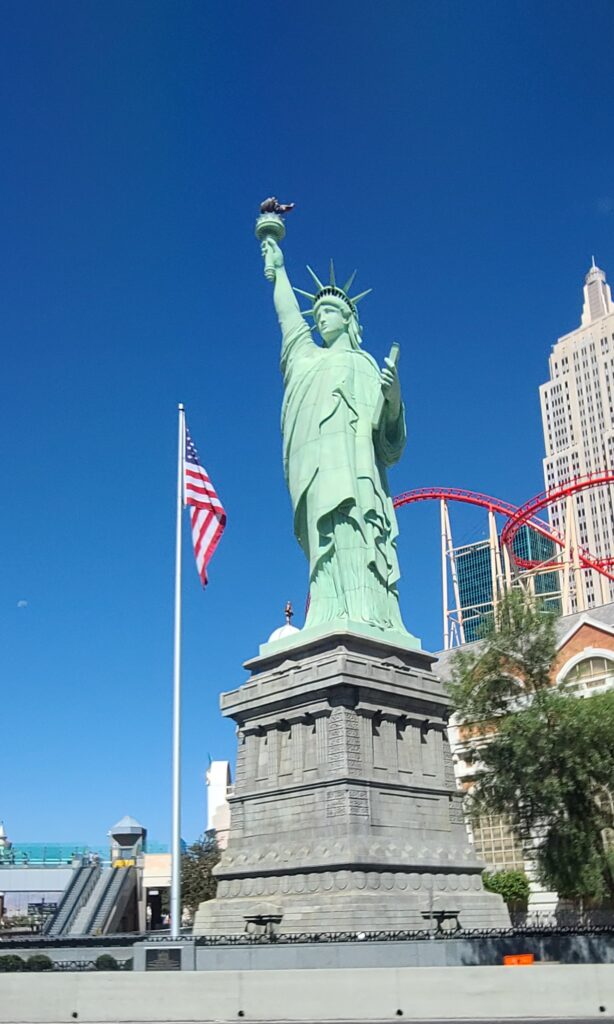 Buffets
Buffets are "all you can eat" restaurants. You pay the entrance fee and you can sit there as much as you want and eat as much as you want (within certain time limits, of course). We went for dinner at the Bellagio hotel buffet.
The room was huge and looked a bit like an all-inclusive holiday restaurant. But there was much more food here.
The choice was huge: seafood, pasta with sauces, meats, fish, salads, hamburgers, pizza, cheeses, sushi, plenty of raw and steamed vegetables, soups, fruits, and of course desserts: cakes, cookies, ice cream, mousses.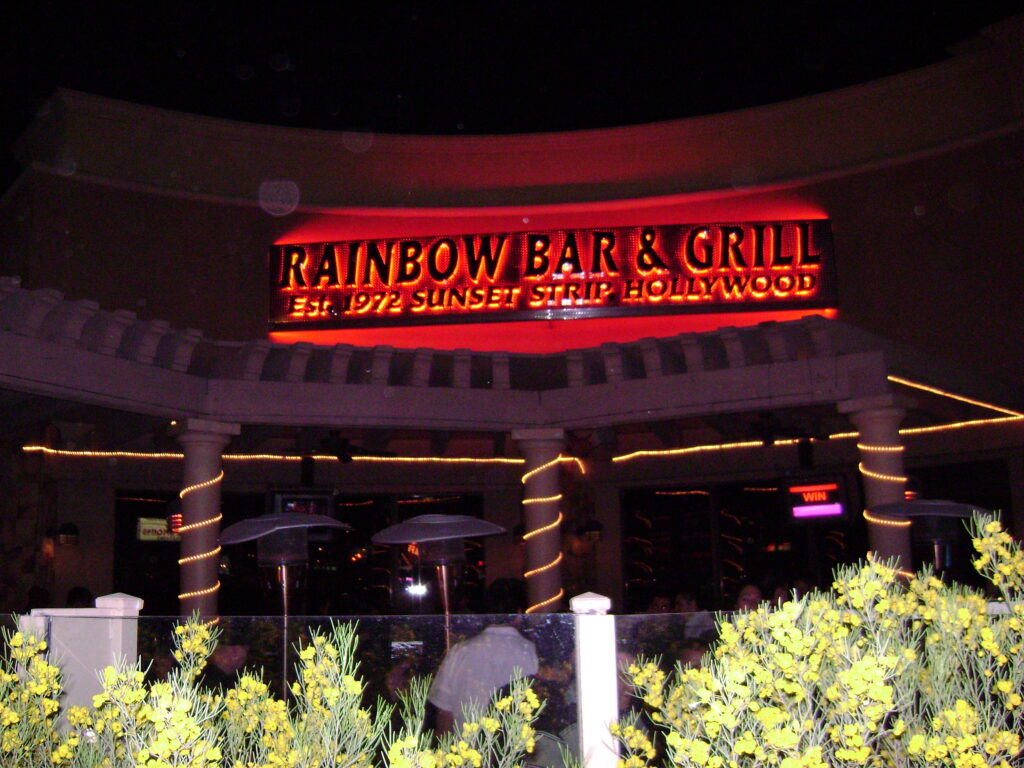 Fremont Street
Fremont is the street where the most famous Las Vegas casinos were located. With the development of the Las Vegas Strip, with giant hotels, a replica of the Eiffel Tower, the Statue of Liberty and the Egyptian Sphinx, life began to bloom in this part. But in 2014, Fremont became famous again. There was an attraction in the form of a rope ride.
Volunteers are pinned in a vertical or horizontal position (head down) and "fly" several dozen meters above the ground over a distance of several hundred meters. It takes place above Fremont Street, and more precisely above the section with casinos, bars and restaurants.
An additional attraction is the roof in a semi-circular form, on which a light and music show lasting several minutes takes place from time to time.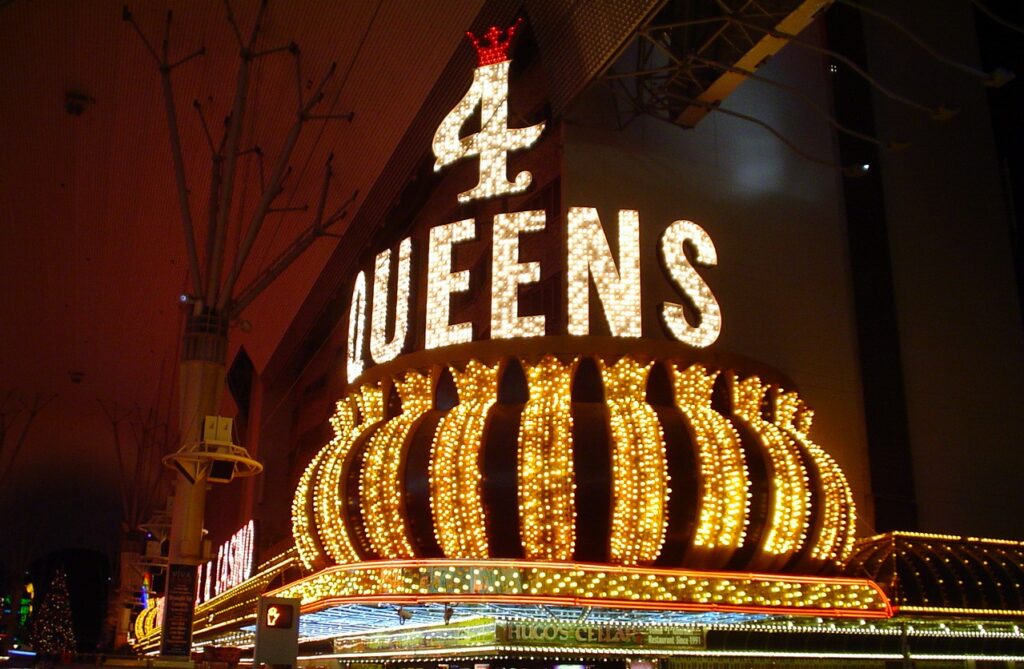 Weddings in Las Vegas
About 115,000 weddings take place in Las Vegas each year.
Wedding chapels are located in the old part, on the section leading towards the aforementioned Fremont Street and also in some hotels.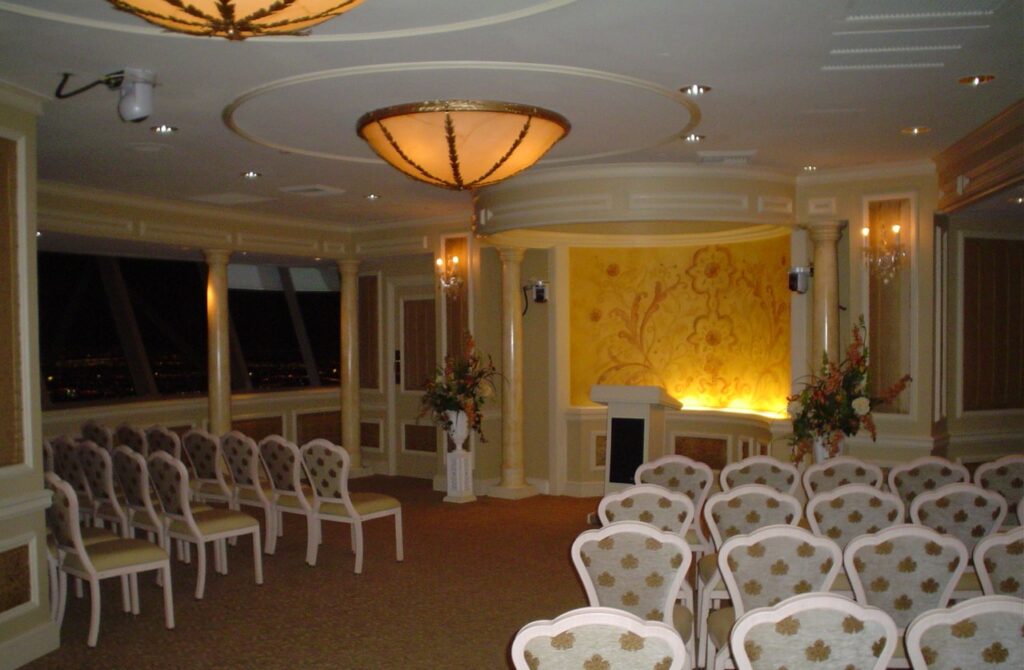 Can you visit Las Vegas with children?
There are many hotels in Las Vegas with plenty of activities for children. However, you must remember that going to Vegas with children comes with some restrictions. Persons under the age of 21 are not allowed to stay in the casinos. You have to go through the casino to get to your room, then children can go through it, but only if accompanied by an adult. if you want to play, then you have to find someone to look after the children or take turns playing. The same is true of evening shows, shows and spectacles for adults, of which there are plenty in Las Vegas. If you want to take advantage of this type of attractions, you won't be able to do it without a person who will take care of your children at that time.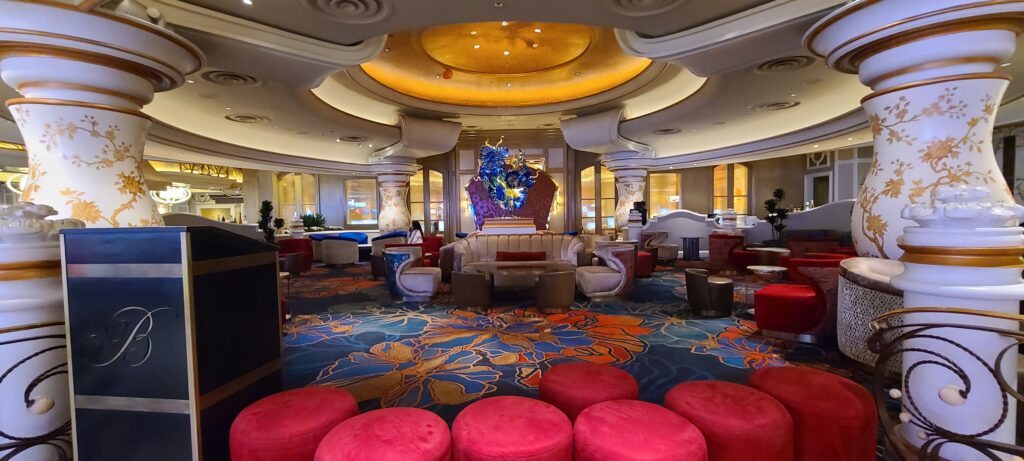 25 options for families with children:
Las Vegas Mini Grand PrixFamily Fun Center features go-karting for all ages, including high-speed karts for ages 14 and up. There's a Super Slide as well as arcade games, amusement park rides, pizza, and desserts.
Discovery Children's Museum kids can create art with crayons and watercolors, become an archaeologist and solve a mystery, or have fun with experiments and inventions. For toddlers, a desert-themed exhibit is a great place to crawl and play.
Mandalay Bay. At Shark Reef Aquarium, visitors can feed the resident stingrays and other inhabitants. Guests can see thousands of sea creatures, reach into the touch pool, or watch sharks at their feeding session and learn about them from Shark Reef Educators.
At Hershey's Chocolate World, visitors learn how chocolate is made and discover the art and science of chocolate in a theatrical show. They can create their own candy bar, choosing the ingredients and designing the wrapper.
Circus Circus is home to Adventuredome, a five-acre indoor amusement park with a classic arcade, roller coasters, bumper cars, a rock climbing wall, and miniature golf. Play laser tag, ride a Ferris wheel, or enjoy family rides with plenty of fun for younger visitors.
Jousting, sword fighting, horse racing, and medieval atmosphere fill an evening of entertainment in a theater-in-the-round arena at the Excalibur Tournament of Kings. Dine on Cornish hen, potatoes, corn, and dessert while Merlin and the jester provide some laughs.
Minus5 ICEBAR is a literally cool experience where visitors will find everything made of ice, from seats and walls to beverage glasses. Ice sculptures, music, and a light show are part of the entertainment for guests who don gloves and a parka or faux fur coat to stay comfortable. Guests ages seven and over are welcome until 9:00 p.m. at three Las Vegas locations.
Bellagio Fountains. This free entertainment is one of the most exciting and popular sights in Las Vegas. Stroll by and enjoy the music while you marvel at the perfectly choreographed fountains. Each song is accompanied by a unique show of light and water on most evenings until midnight.
Featuring an all-star cast of rescued dogs, cats, parrots, and even a miniature horse, the Popovich Comedy Pet Theater show consists of stunts and demonstrations of the animals' skills. The pets dance, jump, balance, and entertain in a variety of ways at this popular family show.
You may not think of a museum as a Las Vegas attraction, but this is a perfect way to spend some time, especially on a hot summer day. Exhibits include a recreation of King Tut's tomb, a mummy, dinosaurs, prehistoric creatures, marine life, and a gallery of Nevada's wildlife.
Guests board at St. Mark's Square in the Venetian Resort and glide along canals past shops, cafes, and beneath bridges while a gondolier sings Italian favorites. St. Mark's Square, the Rialto Bridge, and the Grand Canal are remarkable recreations, so it's the closest thing to a trip to Venice.
For little ones ten years old or younger, the Children's Park features a climbing cube, slides, a trampoline, and a splash park during the summer. Kids can take a ride on the Cactus Coaster, an electric trackless train with a locomotive and four-passenger wagons. Town Square also includes retail shops, food, and a movie theater.
A display of original Avengers operational equipment includes Captain America's uniform and shield, Hawkeye and Black Widow uniforms and weapons, and more. Visitors become qualified members of the Avengers S.T.A.T.I.O.N. in an activity for fans of the superheroes.
The free Wildlife Habitat at the Flamingo Hotel is a garden setting with a flock of Chilean Flamingos, Brown Pelicans, native hummingbirds, and a variety of waterfowl and songbirds. Visitors can learn about the habitat and creatures during twice-daily Keeper Talks at 8:30 a.m. and 2:00 p.m.