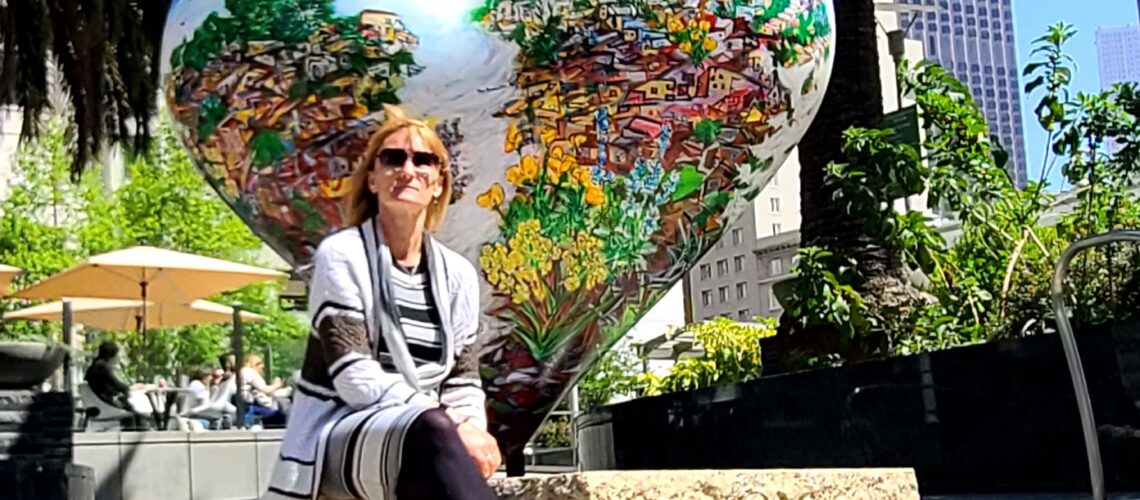 San Francisco: Attractions and Places to Visit
San Francisco, the world capital of all things eccentric and unconventional. It's one of the most fascinating cities in the USA and it should not be overlooked if you're planning to visit California.
San Francisco lays at the heart of the San Francisco Bay Area, a vast metropolitan area of about 7 million inhabitants. Over the decades, this city has charmed millions of tourists due to its unique geography with many steep hills that spill directly into the sea.
The city is not huge, but you need to plan out your visit well in order to fully enjoy it and not miss the most important attractions. The main landmarks are concentrated in a rather small area and if you organize your itinerary properly, you can visit San Francisco in 3 days seeing a lot. In this article, I would like to show you the top attractions in this city. In this post I will only mention them, with short description. A separate post on each place will follow in a near future – stay tuned!
The most beautiful neighborhoods
San Francisco boasts a number of neighborhoods and districts rich in history and personality. Here are the ones you should consider visiting:
Haight-Ashbury
San Francisco's Haight-Ashbury neighborhood was the epicenter of U.S. counterculture in the late 1960s, and more than 50 years later visitors still get a primal sense of that era. While it has notably changed since The Summer of Love – with a few high-end boutiques such as John Fluevog and the occasional chain shop, like Ben & Jerry's – the Haight, as it's locally known, still retains much of its hippie persona and open-minded feel. Smoke shops, Tibetan wares, and relatively cheap eats reign supreme along the community's main Haight Street stretch. Murals celebrating the SF neighborhood's distinct identity adorn many of its walls, adding bursts of color among the Haight's many Victorian houses.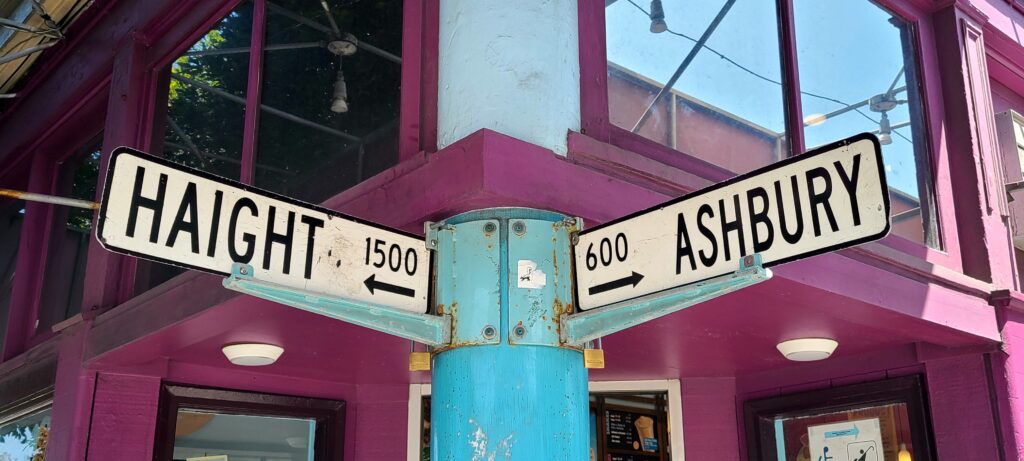 The Ferry Building
The Ferry Building is the perfect place to start. It used to be a very important transportation hub, but now it's a gourmet market. There is an infinite variety and assortment of high-quality products. I recommend visiting the Ferry Building during the Ferry Plaza Farmers Market, when the square is crowded with vendors.
The best way to start the day in San Francisco is to have breakfast on the pier while sitting at an outdoor table and look out at the foggy bay and hear background noises, a blend of the cawing of seagulls and the sax of a street artist.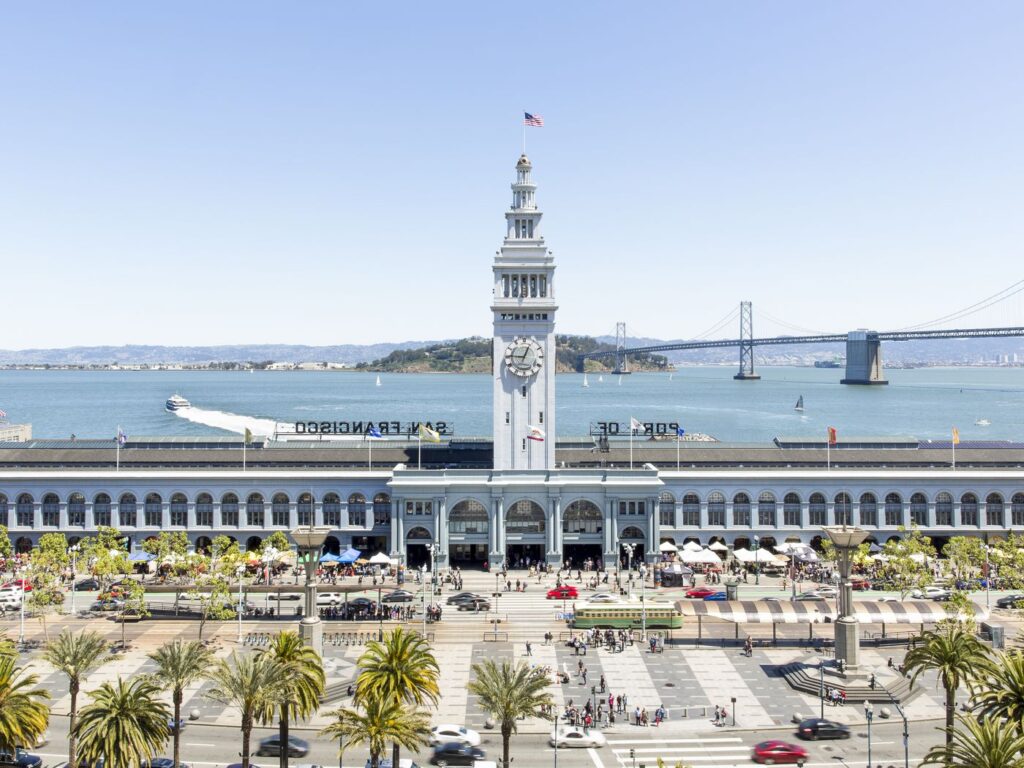 Coit Tower and Lombard Street
San Francisco is one of the most scenic cities in the world. Its rolling hills create breathtaking views and perspectives all around San Francisco. There are, however, some particularly picturesque viewpoints. One is Coit Tower, the observation tower on the top of Telegraph Hill. The other one is Lombard Street, the winding street covered in flowers on Russian Hill, another important hill in the city.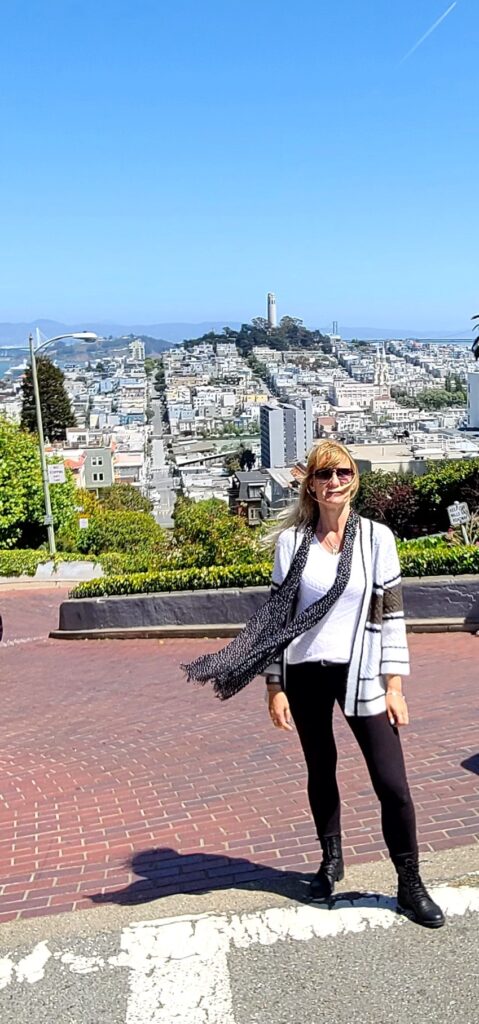 Chinatown
The San Francisco's Chinatown is the oldest and largest Chinese community in the US and looks exactly like the Chinatowns immortalized in many American detective movies, with picturesque arches (Chinatown Gate), red lanterns hanging in the middle of the street, decorated dragons, Buddhist temples, golden portals, and brightly colored balconies.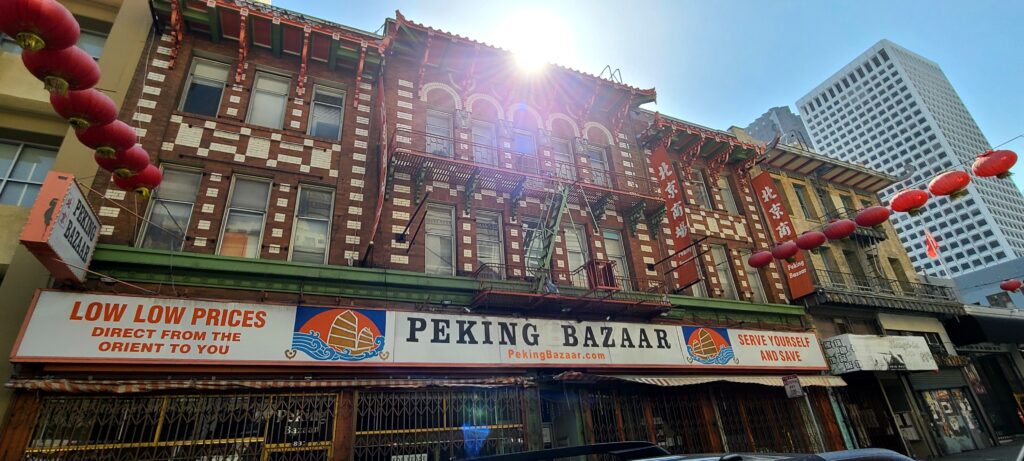 Golden Gate Bridge
The Golden Gate Bridge, the big red bridge that connects San Francisco to Marin County, is the symbol of San Francisco, one of the most daring challenges to nature ever endeavored in the United States. It is 1.7 miles long and is supported by 2 gigantic pylons meant to withstand the strong winds and rushing currents of the bay. One of the best ways to visit the Golden Gate Bridge is to rent a bike and cross it. You will arrive in Sausalito, a pretty seaside resort also known as the "Portofino of America".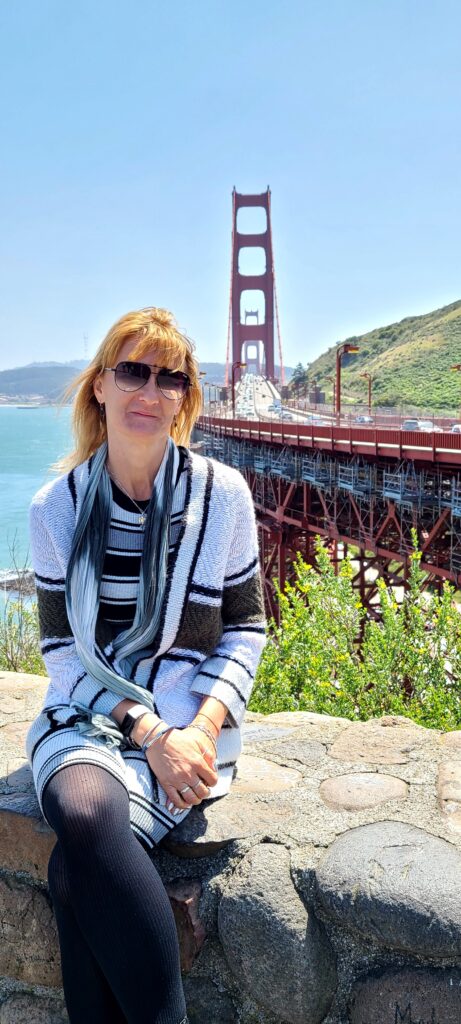 Sausalito
Sausalito is a quiet coastal city with great view on a bay and nearby San Francisco, where you can spend a pleasant and relaxing afternoon and perhaps dine in one of its fantastic restaurants.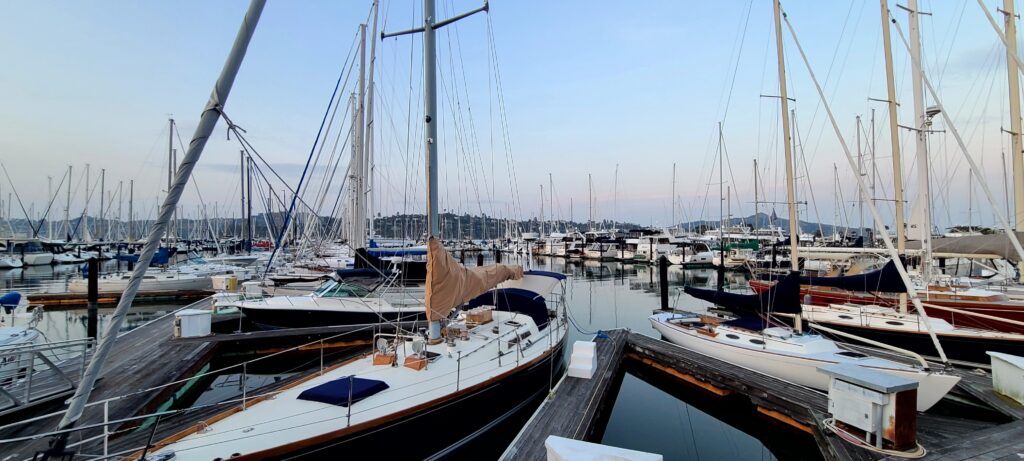 Muir Woods National Monument
Across the Golden Gate, a short distance from San Francisco (about 20 minutes by car) you will find Muir Woods, a beautiful forest of giant redwoods that has also served as the setting for the film "Planet of the Apes". When you visit this park, you will see the majestic trees that characterize the forests of Northern California (also present in Redwood National, Sequoia National Park, and Yosemite National Park), as you walk on marked easy trails in a forest a stone's throw from San Francisco.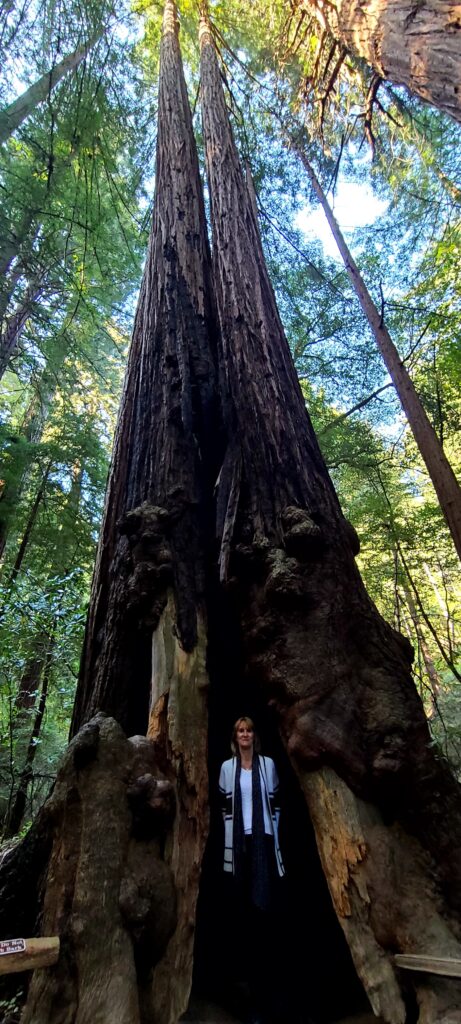 Fisherman's Wharf
The crazy side of the city that is fun and extravagant is here at Fisherman's Wharf, one of San Francisco's loudest and most festive landmarks. It's still used as a dock for fishing boats and home to many sea lions, but now has also become an area full of shops, bars, and restaurants. The most commercial area is Pier 39, where you can find the most eccentric shops, such as left-handed shops, specialized retailers of socks or magnets, toy stores where you can make and personalize a teddy bear, and much more.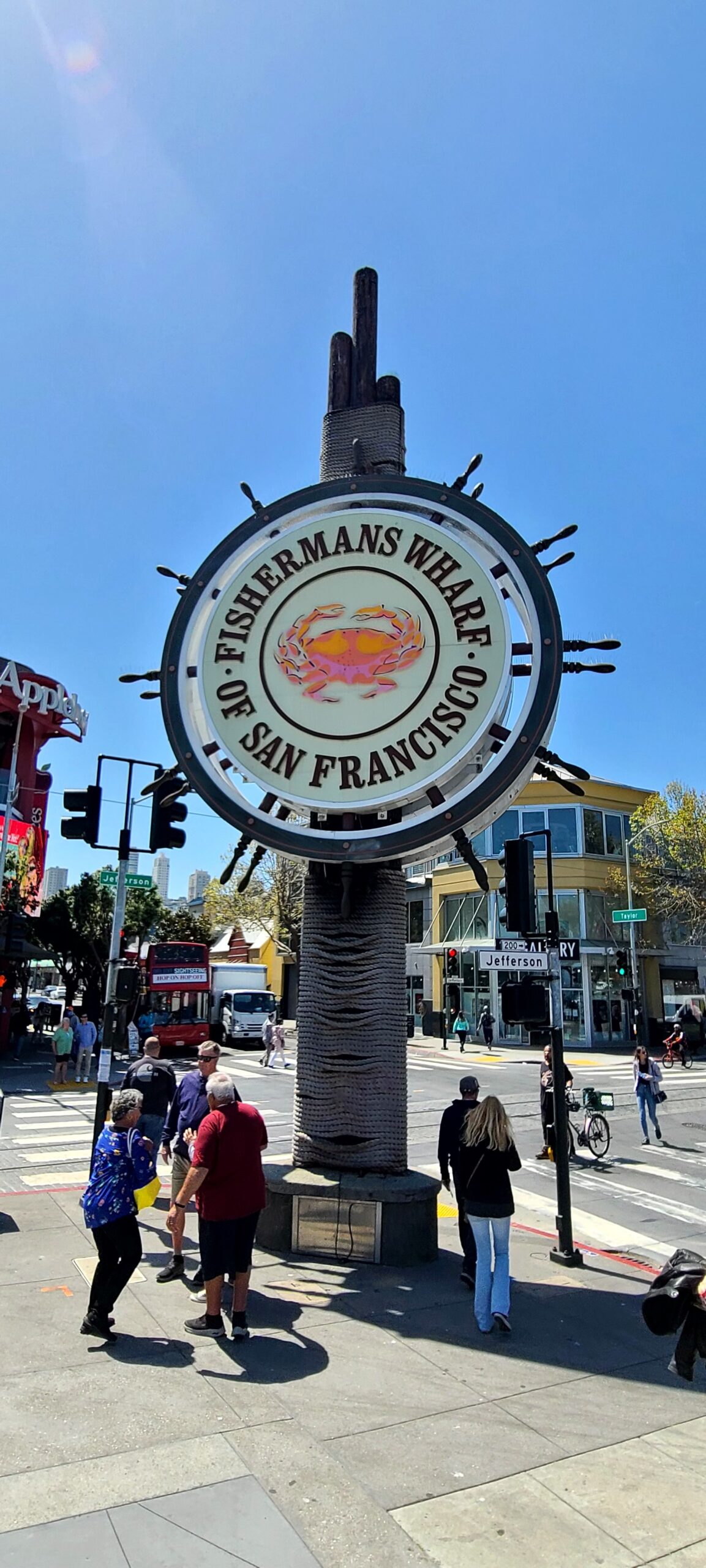 Union Square and the Financial District
The beating heart of San Francisco is Union Square, the main square and important transit point that is surrounded by luxury hotels, beautiful monuments, classy shops, and theaters. If you love cheesecake, go up to the top floor at Macy's to the Cheesecake Factory (yes, it's the one from the "Big Bang Theory").
In a matter of 20 minutes walking, you can reach the Financial District, where you can admire the Transamerica Pyramid, another iconic landmark of San Francisco. This building looks like it came straight out of the movie "Blade Runner".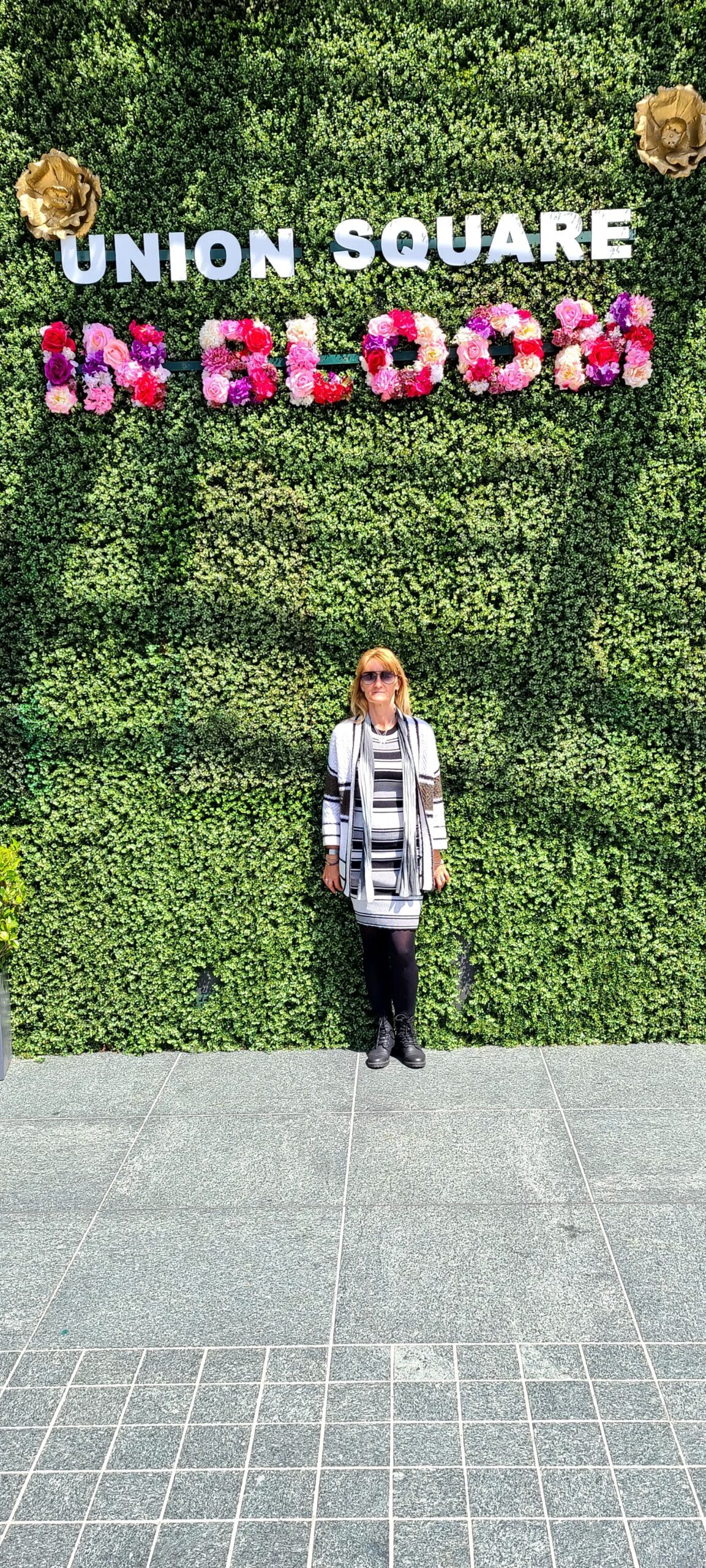 Alcatraz
In San Francisco Bay, there is also Alcatraz Island, home to the infamous prison that closed its doors in 1963. You can take a self-guided audio tour of the island that lasts about an hour and see reconstructions that demonstrate life inside the prison. This is a very popular attraction, so in order not to risk finding tours sold out, I suggest that you book well in advance.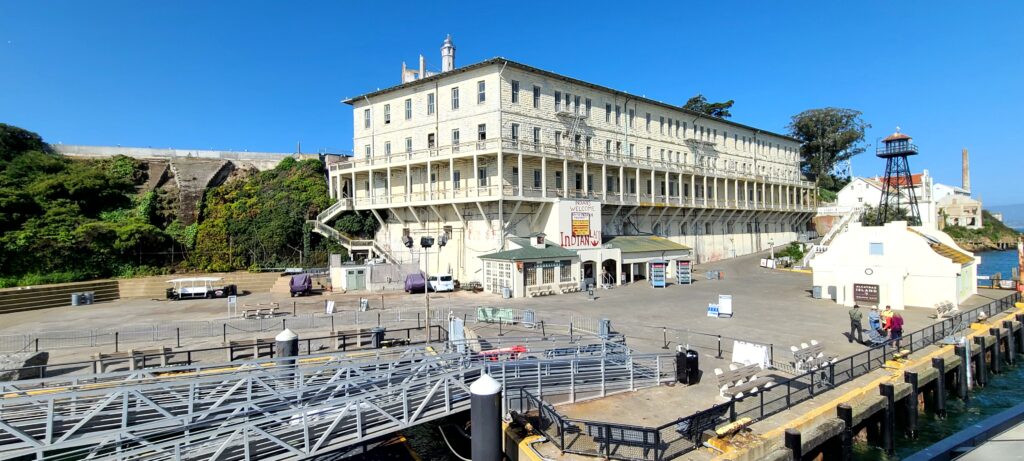 Historic Cable Cars
As you walk up and down the hills of San Francisco, you will notice crowded antique cable cars whizzing through the streets of the city. San Francisco's famous cable cars have been operating since 1873. They are an actual means of transport but also an attraction. Those who visit San Francisco really ought to take at least one tour on a cable car and for those who want to know more, there is also a museum about cable cars.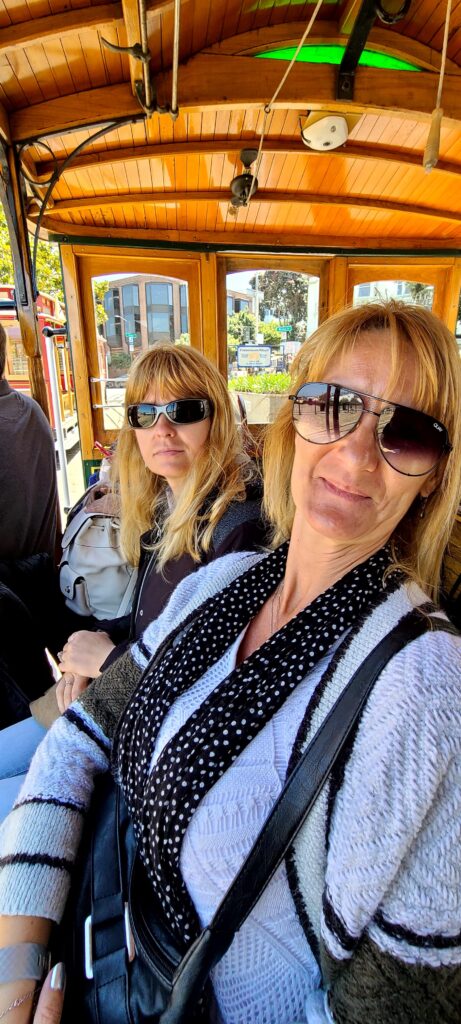 Painted Ladies
After the Golden Gate and Lombard Street, the most photographed landmark of San Francisco is perhaps the Painted Ladies, a grouping of private houses near Alamo Square. These houses are famous for their colors and elegance and have fully earned the status of "attraction". Actually, in San Francisco, there are several Victorian-style houses with these characteristics (you can have fun looking for them in Haight-Ashbury and Nob Hill, for example), but the Painted Ladies are definitely the most representative and photographed.
To get there, take bus 21, which stops at the intersection of Hayes Street and Steiner Street, just a short walk from the Painted Ladies. If you brought your kids along on your vacation, you can take advantage of the playground right in front of the colorful houses.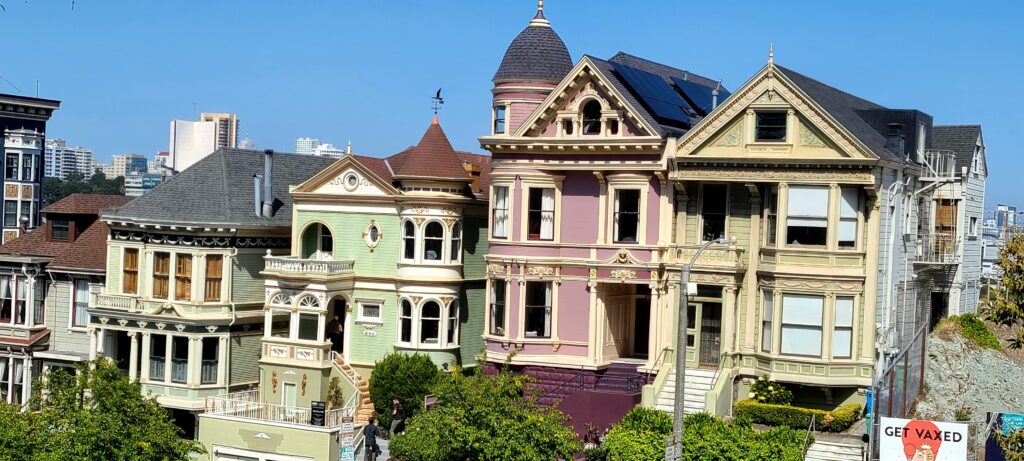 Lesser-known San Francisco Attractions
San Francisco has a considerable number of attractions. Therefore, it is no surprise that some may be overlooked by those staying only 3 days. Nevertheless, these places of interest, while they are not among the top attractions, are in no way to be underestimated and may put you in a tough spot when planning your itinerary and may make you rethink going to the most popular attractions. Here is a summary list:
Presidium: Many people don't know this, but San Francisco is one of the few American cities that can boast a national park. This is where the Spanish military fort was originally built before San Francisco developed as a city. The area is located at the foot of the Golden Gate Bridge and offers many attractions including scenic spots, beaches, historic sites, and trails.
Palace of Fine Arts: Located at the eastern end of the Presidium, on the border with the Marina District, this monument was erected for the Panama-Pacific International Exposition in 1915 and was rebuilt in 1964. Today, besides presenting itself as one of the most beautiful monuments in San Francisco, it is also used as an exhibit space.
Golden Gate Park: On the western edge of the Haight Ashbury neighborhood, there is a large park full of museums and gardens. Its best-known attractions include the California Academy of Sciences, Conservatory Flower and Japanese Tea Garden, but those who explore in more detail may discover other wonderful surprises, such as the Bison Paddock, which will give you the chance to see bison up close.
SFMoMA (San Francisco Museum of Modern Art): Many people are familiar with New York's MoMA, but not many are aware of its counterpart in San Francisco, yet it is one of the largest museum complexes in the United States, with a collection of over 30,000 works, including those by Jackson Pollock, Andy Warhol, Henri Matisse, Paul Klee, and Marcel Duchamp. Contemporary art lovers will find something for themselves.
Ghirardelli Square: In Fisherman's Wharf, there is an entire block of red brick buildings dating back to the 19th century, where you'll find a remarkable assortment of shops and restaurants. Many of the buildings are former factories that can boast a long history, and the most famous one is undoubtedly the Ghirardelli Chocolate Company, founded in the mid-19th century and listed in the U.S. Historical Places Register.
Exploratorium: This is a unique and interactive museum. It will give you the opportunity to carry out scientific experiments and tests yourself and for this reason, it is also suitable for families with children.
Walt Disney Family Museum: Those who want to learn more about Disney's creative genius will find a museum inside the Presidium entirely dedicated to its history, with drawings, prototypes, machinery, and period films.
Point Bonita Lighthouse: Once you cross the Golden Gate in Marin County, less than 12 miles from downtown San Francisco, you'll find a beautiful vantage point that is often disregarded. It is an old lighthouse on a cliff overlooking the sea, joined to the mainland by a bridge. The view is beautiful and if you visit it at the right time, you can also enter the lighthouse.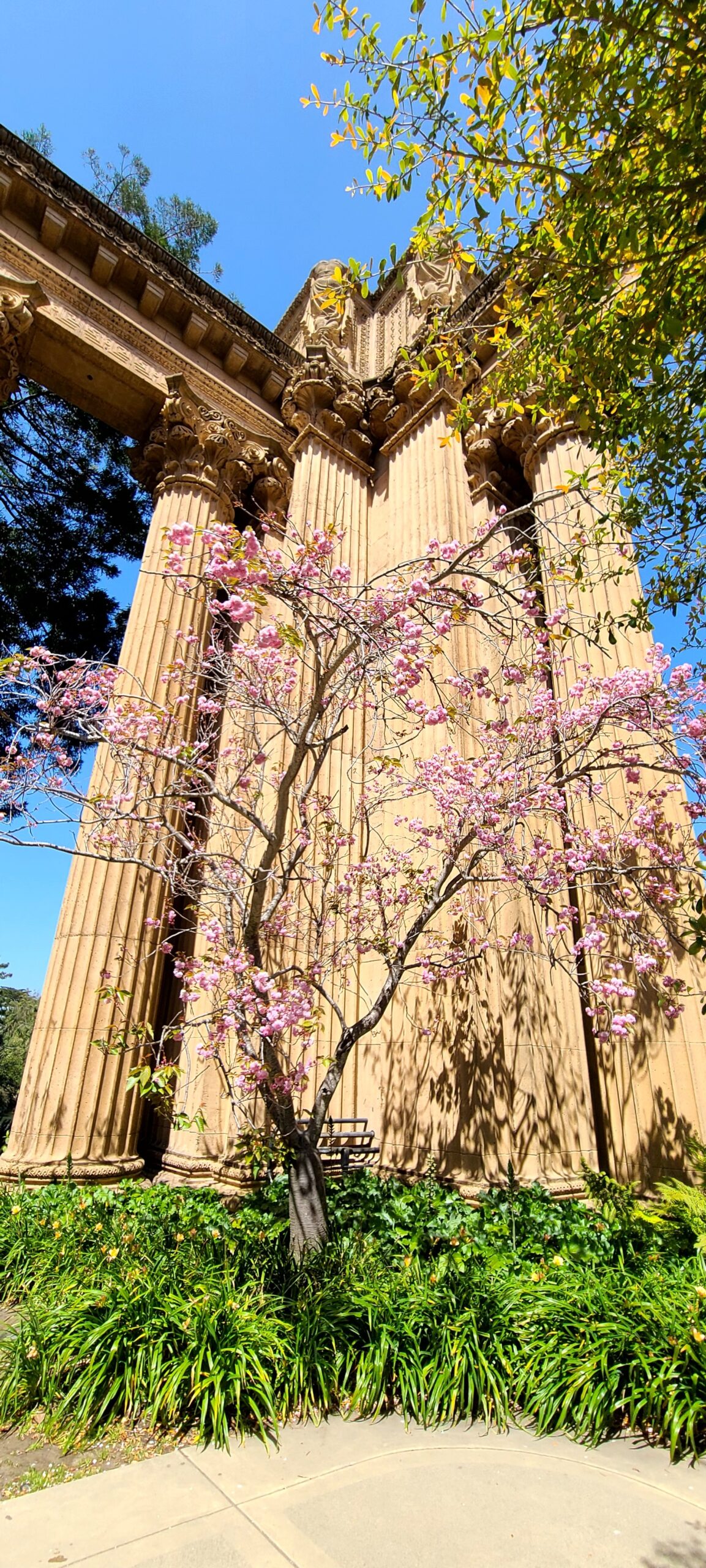 Surroundings of San Francisco
We've already covered Sausalito and Muir Woods, but there are many more things to do near San Francisco (that you can easily reach within a day). How about Sonoma Valley and Napa Valley, California's superb wine growing area? Or drive along the coast on Highway 1, one of the most beautiful scenic roads in the United States, through Monterey, Carmel and Big Sur? Or the natural wonders of Yosemite National Park one of the US's most beloved national parks?
Useful information to know Before visiting San Francisco
Here are some final words of advice that may help you plan your trip and choose what to see in San Francisco.
The climate
San Francisco can still be chilly in summer. There's a lot of wind and often fog. If you plan to visit San Francisco in the summer, don't just pack light clothing. I can tell you from experience that you should be ready for any weather. I was in San Francisco in October (one of the most suitable months for the visit) and I was forced to constantly take off and put back on my sweatshirt and anorak. Taking into account the rainiest periods and sudden changes in climate within 24 hours in San Francisco, we can say that the best time to visit the city is from May to October. Look forward to a long post about the weather in San Francisco that will help you pack the right clothes in your suitcase.
Getting around
Renting a car in San Francisco is both expensive and not very practical in the city. Having a car will be more useful when you leave the city to start the West Coast drive, as you will read in our upcoming article dedicated to low-cost car rental in San Francisco. One of the best solutions is, as already mentioned, to rent a bike, or ride the famous historic cable cars. You could always also take the bus.