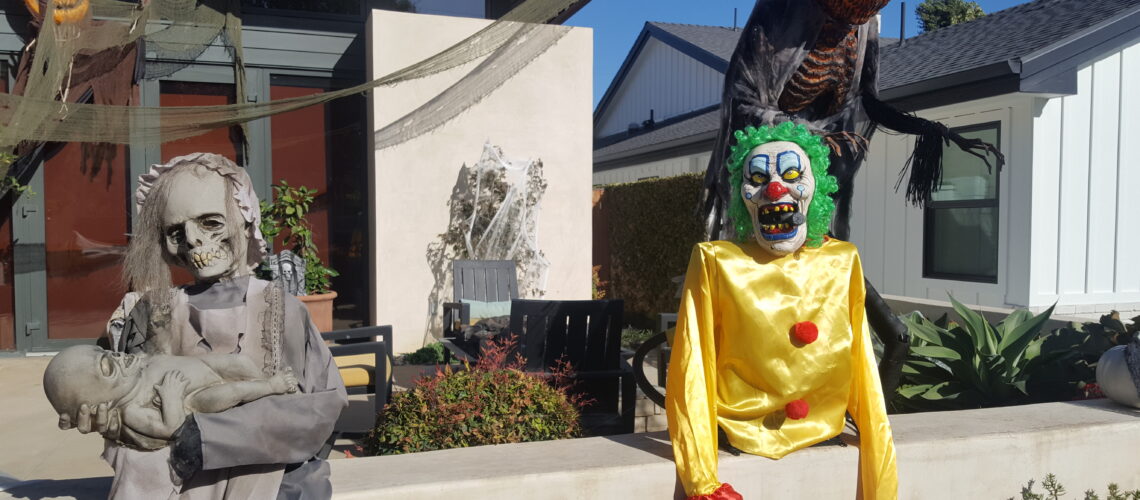 5 horror books for Halloween
Halloween is fast approaching. The evenings are getting longer and the climate outside the window encourages you to reach for a book and a cup of hot tea. After all, Ghost Night doesn't have to be associated with a fancy dress party or a movie marathon. A well-chosen reading can also create an unforgettable atmosphere of horror, which gives shivers down your spine. You can easily spend this year's Halloween under a blanket and with a book in hand.
We've selected 5 titles for you that will be perfect for a spooky fall evening when it seems as if there is a ghost or another monster lurking on every corner. These publishing items have been selected so that they are as diverse as possible – everyone will surely find reading for themselves here. From the true classics of the genre, through the returns of famous writers, to the thrilling mish-mash of horror with fantasy. Check out the best Halloween readings with us.
"Frankenstein", Mary Shelley
Everyone knows the story of Doctor Franekstein and the monster he created, not only horror lovers. Mary Shelley's story was originally published in 1818. Many authors see this story as the beginnings of fantasy or science-fiction.
When we start reading the original, it quickly turns out that Mery Shelley's novel is an atmospheric and truly disturbing story that can make you shiver down your spine. The author skillfully weaves the mood of horror, showing how Wiktor Frankenstein breaks successive spheres of the sacred and fights a duel with death, in which he seems to be doomed to failure. We quickly start to take the story seriously ourselves – Mery Shelley not only scares, but also poses questions about the nature of life and death, the role of science in the modern world, and which borders we should not cross. And everything is adorned with a beautiful, slightly old-fashioned language, which in itself adds mood to the reading.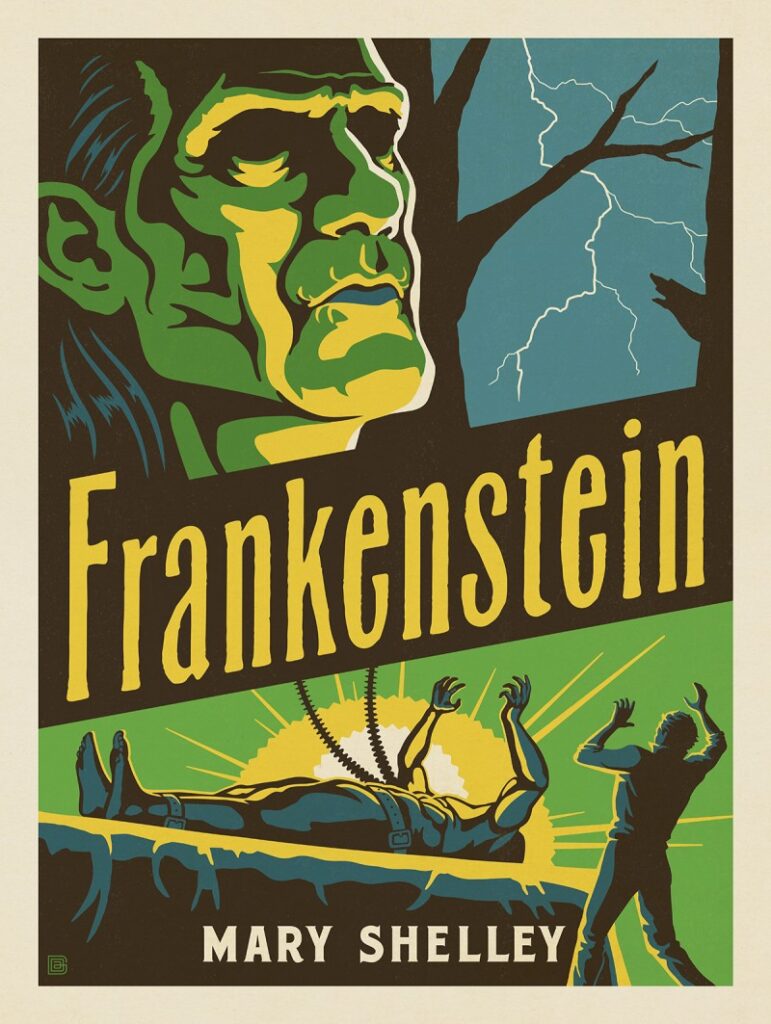 "The House of a Hundred Whisper", Graham Masterton
Graham Masterton is an author who needs no introduction. The British writer has built up a huge fan base over the years, and his subsequent books have broken records on sales lists. The author of countless book series to this day is eagerly read by horror lovers. Masterton's work is a mixture of horror and psychological thriller filled with bloody, often really disturbing, mountain scenes. Here the blood is pouring thick, and abominations are the order of the day. This is a specific read – but if you feel at ease in somewhat turpic climates, Masterton will be the perfect companion for this year's Halloween.
In the latest novel, Graham Masterton proved that he is still one of the best writers of literary thrillers. In "The House of a Hundred Whispers", the author takes a very classic story about a haunted house and creates a story based on it that is fresh, engaging and makes the heart beat faster. There are plenty of tropes known from this type of literature, masterfully turned and used in such a way that even today they would appeal to the reader's imagination. The "House of a Hundred Whispers", thanks to Masterton's craftsmanship, is simply a great scare.
Masterton is not afraid to shock or experiment, but he knows exactly what will make the reader shiver.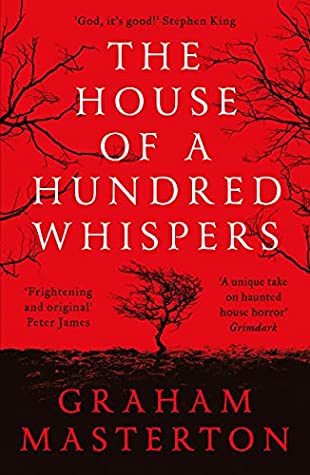 "Carrie", Stephen King
Published in 1974, Stephen King's novel is a work that every reader should know, at least a little bit interested in horror literature. The American Master of Horror is a must-read writer for good. King's books do not lose their popularity to this day and still delight the next generation of suspense lovers who want to feel a faster heartbeat.
There is actually no bad choice for Halloween when it comes to Stephen King's books. Among his works you can find many fantastically appreciated masterpieces that will prove brilliant for the Night of Ghosts. From the iconic and claustrophobic "The Shining", through the eagerly adapted to the films "Pet Semetery", to the literary terror of all people suffering from coulrophobia, or "To!" – King's horror films are intricately designed and well-written novels that are impossible to tear yourself away from. Even if fear looks deeper and deeper into our eyes.
The story of an oppressed schoolgirl who discovers psychic powers within herself hasn't gotten a bit old. Great narration, really disturbing scenes (especially those with the main character's mother) and well-drawn characters make reading Carrie quickly understand why King achieved such great success.
The style of Stephen King is also noteworthy, as he knew at the beginning of his career what to do to attract and interest the reader for longer. Until now, the author has been willing to experiment with the text, build narratives from different points of view, and increase the tension up to the climax, but never lose control of the story.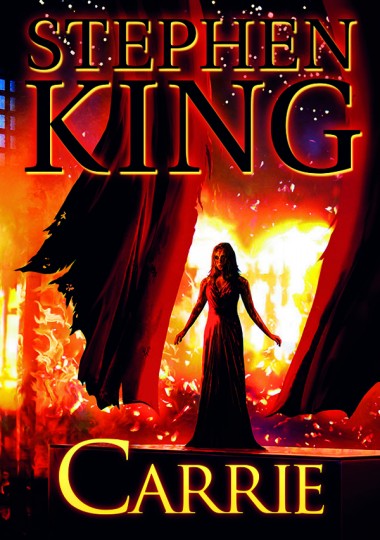 "World War Z", Max Brooks
From today's perspective, zombies can seem a bit clichéd and not too scary. Dozens of movies and series with "Night of the Living Dead" and "The Walking Dead" at the forefront have effectively immunized us against the fear of corpses rising from the graves.
Max Brooks's "World War Z" is a series of fictional reports from a world overwhelmed by the zombie pandemic. A mysterious virus turns the dead into living dead, and chaos is breaking into the lives of the inhabitants of all regions of the world. The novel does not have one main character – we get to know the story of the deadly plague through interviews with people from all over the world. We receive certificates from the United States, Great Britain, Russia and Japan. We get to know the history of fighting zombies in Cuba and the situation on the International Space Station. From these rudimentary and very personal accounts we have a complete plot – how governments reacted to this monstrous threat and how mankind tried to fight the invasion of the living dead.
Max Brooks is a true literary specialist on deadly subjects. The "Zombie survival guide" published a few years earlier was a comprehensive guide describing how we should behave in the event of a threat from an animated corpse. The author knows perfectly well how to lead a story so that the living dead remain truly terrible. In Brooks's books, the terror does not come from bloody scenes or the disgusting looks of the antagonists. Zombies are a terrifying force of nature here, annihilation that is constantly progressing and we are unable to stop it. There is no room for grotesque in "World War Z" – the writer takes the subject seriously, which is quickly communicated to the reader.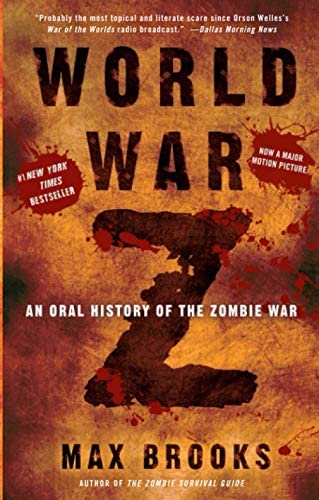 "Amityville Horror", Jay Anson
There are many tales of possessions and haunted houses in our culture, but there is no doubt that the history of the family living in Amityville is one of the most famous.
The book tells the story of the supposedly real experiences of George and Kathleen Lutz when they moved into the famous house at 112 Ocean Avenue in 1975. Only with time do they find out that a dark past hangs over the property – Ronald DeFeo Jr. a year earlier. he shot all members of his family there. The paranormal phenomena quickly made themselves felt – the new owners of the house only stayed in it for 28 days.
What happened in less than a month at 112 Ocean Avenue? What scared the inhabitants so much that they decided to run away from home? Are George and Kathleen Lutz telling the truth? The reader is quickly plunged into the amazing tale of Amityville and looks for more answers to the question of what really happened on the property? The novel is read with bated breath and we want to know its continuation as soon as possible – in many ways it resembles a detective story rather than a typical thriller.
The great advantage of Jay Anson's book is the style in which it was written – it is not a classic representative of the horror genre. The author does not try to frighten us, but rather creates a reportage and tries to outline the Amityville phenomenon in front of us. In addition, it gives its residents a chance to have their say and share terrifying experiences with us. Amityville Horror causes shivers of terror thanks to its economical, even journalistic style and setting the story into real life. After all, if this terrifying story supposedly happened for real, why shouldn't something similar happen to us?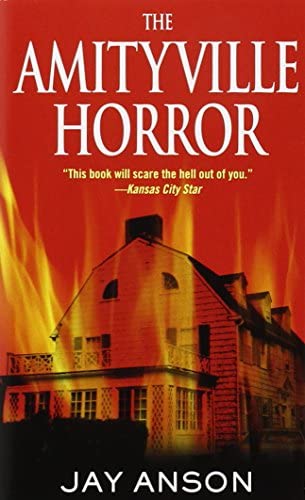 Whichever book you choose, we hope you enjoy this spooky November night.