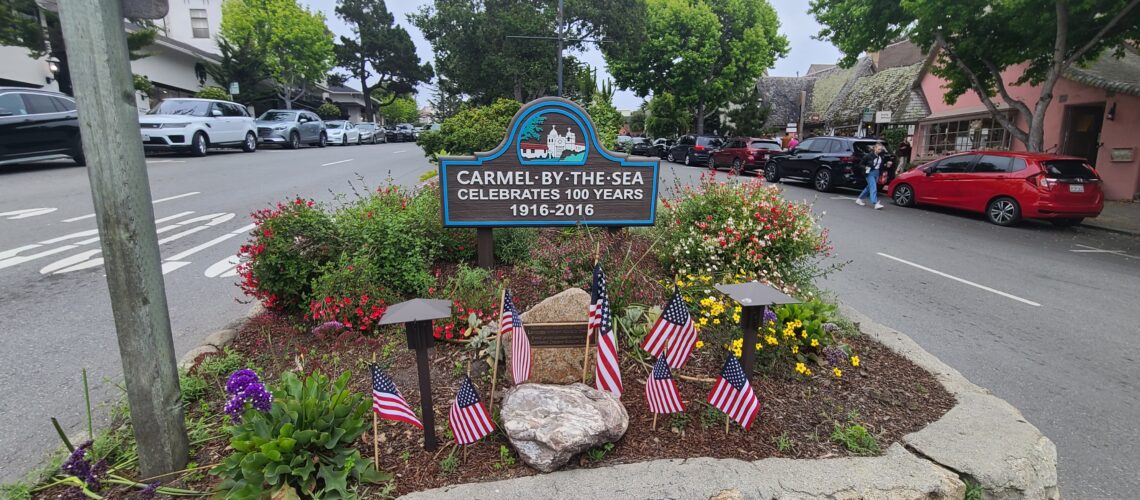 California small towns – Carmel-by-the-Sea, a jewel on the California coast
Located on the cliffs of the Monterey Peninsula, Carmel-by-the-Sea is a unique gem when compared to other American cities.
After passing through the natural wonders of Big Sur, arriving in Carmel felt like stepping into a fairytale. With its English cottages, it is another one of the awesome places in California that look like Europe. And as its name implies, the seaside town boasts some of the prettiest beaches in Northern California. Even the name of the town feels like a tribute to Stratford-upon-Avon of Shakespearean fame. It's a little surreal to walk down a street that feels like you're in England one minute and then onto a classic California beach the next. Clint Eastwood was once the mayor here.
It is famous for its clean streets, chic shops, fairytale houses, its beautiful Mission, notable art culture, a pristine beach, and astronomical real estate prices.
One thing that is unique about Carmel-by-the-Sea is that you won't find street addresses, street lamps, mailboxes, or parking meters there. They have been officially banned.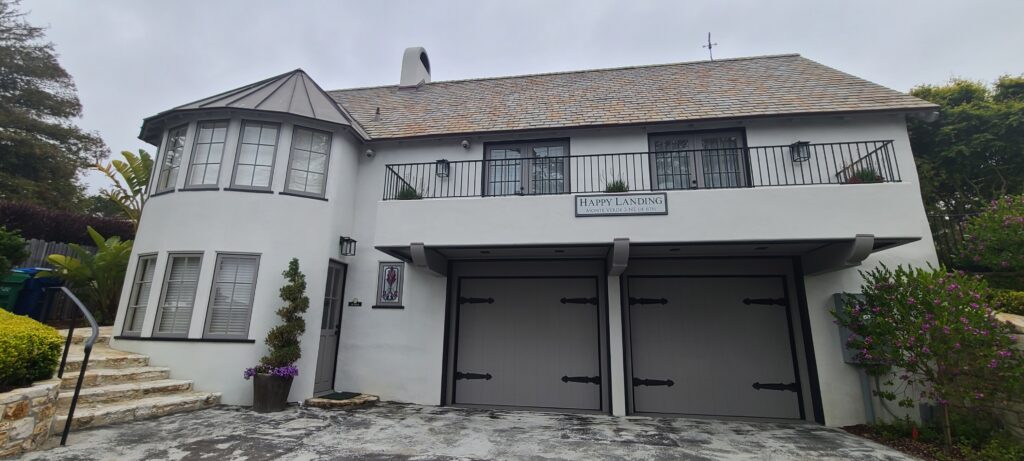 General information
The city is really small and it can be easily visited on foot. There are tons of quaint little shops, restaurants, cafes, and art galleries. In the evening visit Carmel's beautiful beach to admire the changing colors of the sky at sunset.
In case you rent a car, keep in mind that parking is generally free for the first 2 hours. Otherwise, you can park at the Carmel Plaza parking garage or in the free spaces on Scenic Road, a picturesque road that runs along the beach.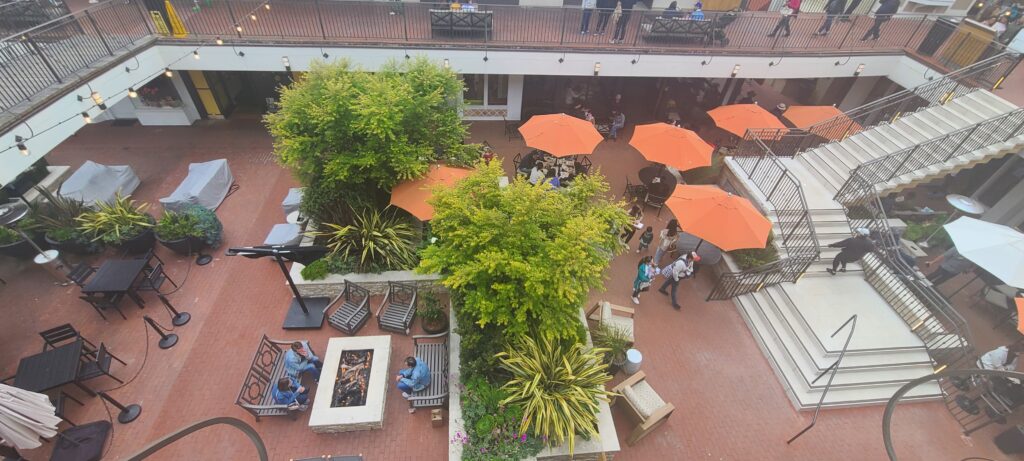 Things to do
Carmel Mission (3080 Rio Road): One of the most beautiful missions in the world that is part of the Camino Real along the California coast. Founded in 1771, it is still active as a Catholic church and houses a museum, exhibitions, and a small gift shop. Art lovers must visit it!
Tor House (26304 Ocean View Ave, Carmel Point, just south of Carmel Village): The famous stone house of the poet Robinson Jeffers. Admission is $12 and it is open Friday and Saturday from 10:00 am to 3:00 pm.
Point Lobos: a state park south of Carmel on Highway 1 on a rocky spur on the Pacific Coast with large algae forests, beautiful trails, and small coves. Sometimes you can see some whales.
The Barnyard: The Barnyard is a shopping mall on the outskirts of Carmel, where numerous art galleries, antique shops, and clothing boutiques are surrounded by elegant gardens. It is also just a nice place to stroll.
Carmel Beach: A public beach with white sand and breathtaking views that stretches 1.5 miles between Point Lobos and Pebble Beach.
Carmel River State Beach: A blue water inlet with a bird sanctuary, with soft white sand and cliffs dotted with cypress trees. The tides are quite dangerous, so swimming is not recommended.
17-Mile Drive: A scenic road with breathtaking views stretching between Pacific Grove and Pebble Beach. You'll need to pay $10.50 to access this road.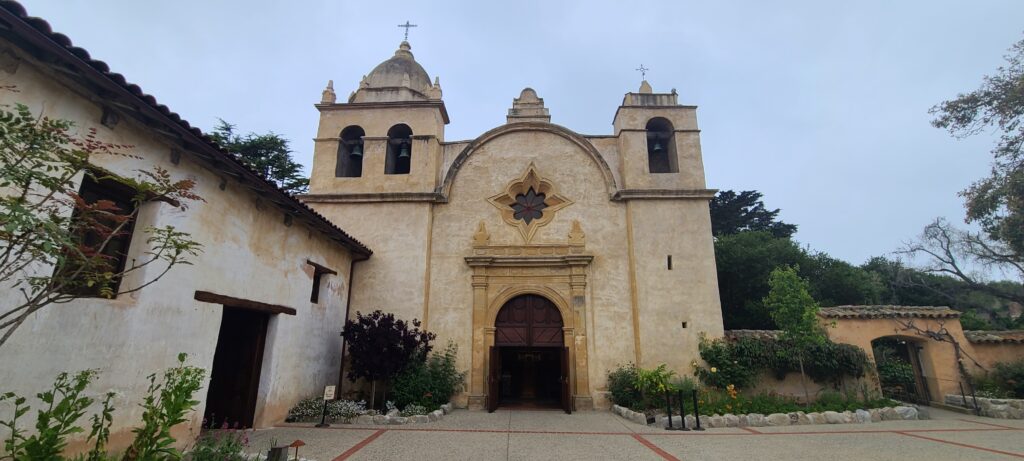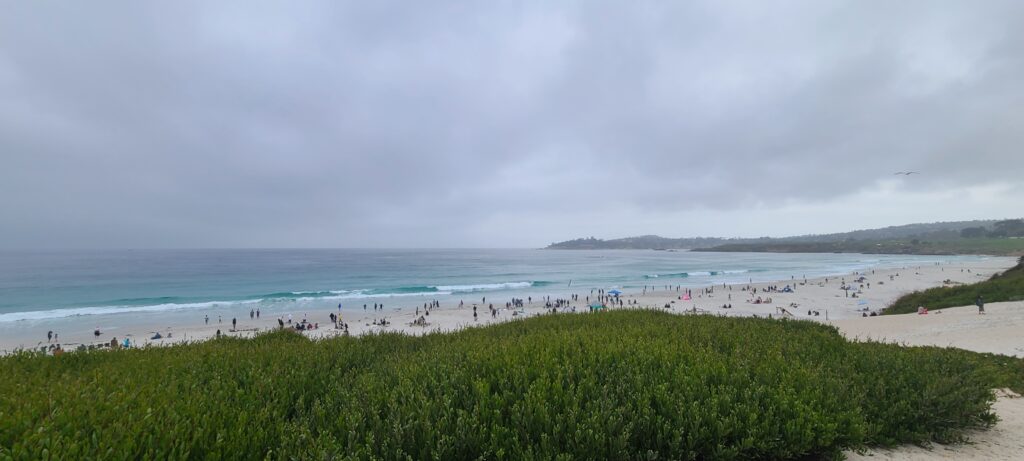 Where to stay
Here are 3 recommendations:
Carmel Mission Inn, 3665 Rio Road
Carmel Valley Ranch, One Old Ranch Road
Carmel Lodge, San Carlos Street & 5th Avenue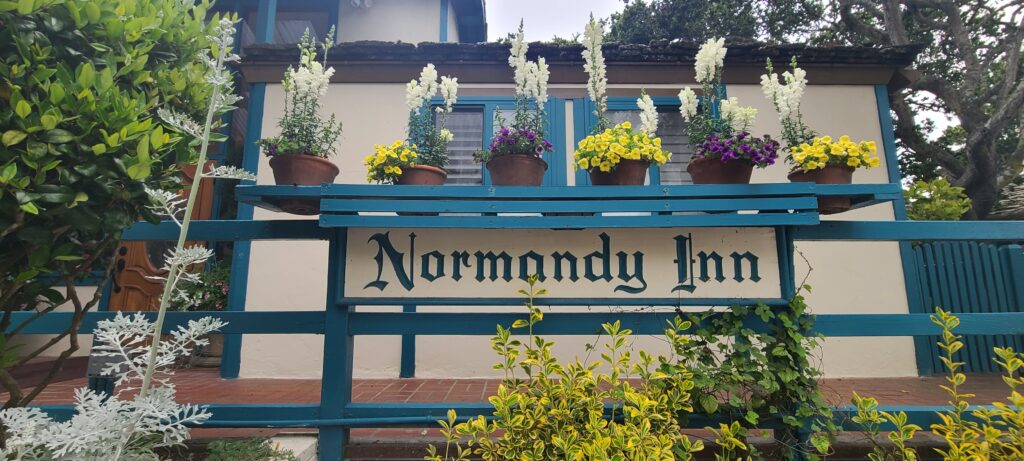 Where to eat
These are 2 restaurants I recommend:
Em Le's Old Carmel Restaurant (Em Le's). This restaurant serves the best breakfast in Monterey County, but is also an excellent choice for lunch and dinner. Dishes are prepared with local ingredients and there is a wide selection of California and European wines.
Mission Ranch. A place that serves high-end food, and has a breathtaking view of the ocean. A piano bar brightens the atmosphere during the weekend. This is a very popular place for Sunday brunch.