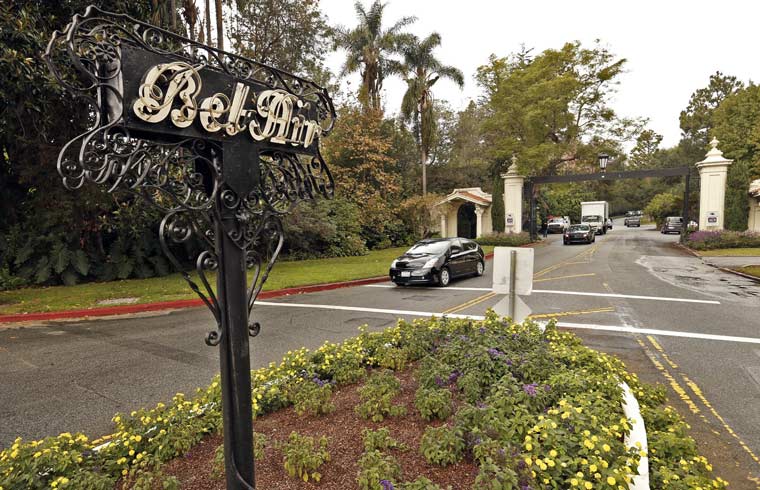 California's small towns – Beverly Hills: part 5 – Bel Air
Back in November we posted 4 articles about one of the most iconic cities in Los Angeles county – Beverly Hills. This month we would like to take you thru remaining parts of Beverly Hills worth your attention.
Bel Air is one of the many faces of Los Angeles County, and it is definitely worth visiting; it would appear to be a "quiet" place known worldwide for being the hill where very wealthy people, famous or distinguished, have decided to take up residence. Some of Bel Air's residents who have left their mark in their field include Elizabeth Taylor, Cary Grant, Dean Martin, Henry Fonda, Gary Cooper, Tony Curtis, Ronald Reagan, Alfred Hitchock, the Olympian / "Tarzan" Johnny Weissmuller, Clint Eastwood and Nicholas Cage.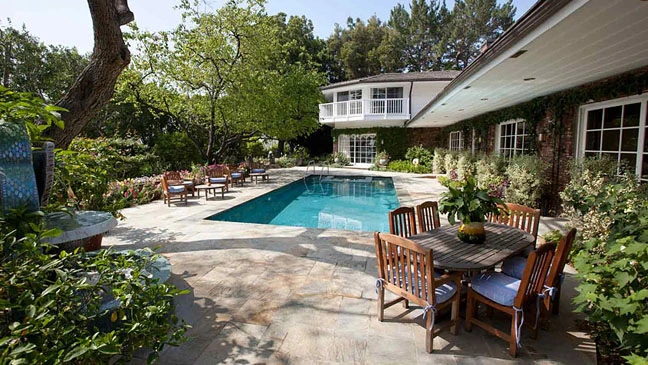 A luxurious neighborhood
The hill of Bel Air has always been very alluring and fascinating. Beyond the interest of knowing who this or that villa belongs to, the parks of Bel Air are really harmonious and beautiful. What is so striking about Bel Air is the architectural diversity of the buildings. For example, you go from a castle to a house built in the Romanesque style with colonnades, or to an extremely modern house.
Bel Air is a wealthy neighborhood where there are large villas, residences with outbuildings, swimming pools, tennis courts, and anything else you can imagine. It is a community where most residents live in luxury and enjoy wealth and incredibly high real estate values. In order to maintain a sense of uniformity in this area, there are restrictions on the height of the buildings. The residences on the hillside can be reached by walking along mostly narrow, winding but well-paved streets and paths with trees, palm trees, and many hedges. This is an exclusive neighborhood with few public places, some hotels and schools (4 public and 8 private), that is inhabited by people who live with a high or very high standard of living, who have the highest incomes in Los Angeles County. The speed limits here vary between 15 and 30 mph.
Some areas of Bel Air and of Beverly Hills are gated. What sets them apart is the constant presence of security guards and that homes are surrounded by high gates, walls, hedges and protected by cameras and sophisticated alarm systems. Out of the four gated communities, the one that stands out is Bel Air Crest (12001 Bel Air Crest Rd), one of the most exclusive communities in the country that is kept under constant surveillance. Living in these impenetrable homes that are heavily guarded is rewarded by the location that allows to enjoy beautiful views of the canyons and hills.
The other three gated communities are Beverly Park, The Summit, and Mulholland Estates.
There are two gatesalong Sunset Boulevard with signs that say "Bel Air," that allow to enter the neighborhood.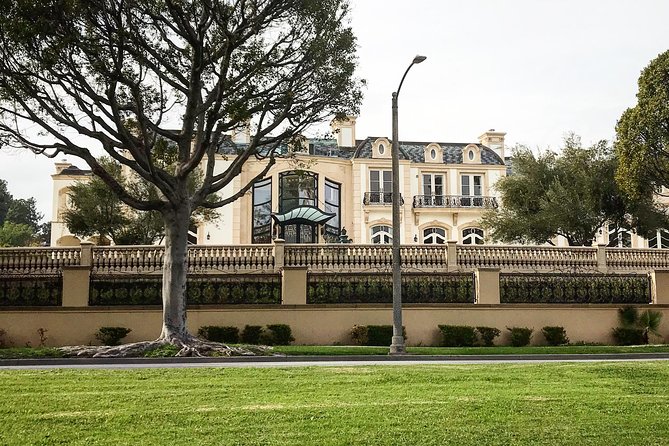 The origin of Bel Air
It was founded in 1923 by Alphonso Bell, the owner of a farm not too far away in Santa Fe Springs in southeast Los Angeles County, where oil was discovered. With the money he made, Mr. Bell decided to buy a large ranch and a house on what is now Bel Air Road. He then divided the property into large plots that over time remained and developed into a peaceful and serene residential area, until it became what Bel Air has been for years now.
How to get around Bel Air
If you are coming from Beverly Hills, you can enter Bel Air via one of the roads that border it. You can access Bel Air from the south on Sunset Blvd, from the east on N. Beverly Glen Blvd, from the north on Mulholland Dr, and from the west on N. Sepulveda Blvd. Through the green lawns, trees, hedges, you could peek at the villas of Bel Air. Some are completely visible to those who drive by, while others are hidden or mostly hidden, so that you can only catch glimpses of them.
Things to do in Bel Air: villas, clubs, and gardens
Along Bellagio Road, the road that divides Bel Air, on the west side, there are more economically priced homes (with properties from $1.5 to $5.5 million) and on the east side, the homes are more expensive (from $6 to over $20 million). You will see the sign of the Bel Air Country Club, located at 10768 Bellagio Road, which is not accessible to the public. The members of this exclusive club have the opportunity to hang out and participate in activities, as well as relax in this quiet atmosphere, play tennis or golf, and enjoy the cuisine of the restaurant active since 1925. Country Club members are encouraged to follow a dress code. Parties and weddings are also organized here.
The Hannah Carter Japanese Garden (10920 Wilshire Blvd.), which used to be open to the public, is a large Japanese garden inspired by the garden in Kyoto. Unfortunately, the park is now closed and its future is uncertain. The locals hope that a solution will be found to reopen it, because it was once one of the finest examples of Japanese gardens in the United States and it would be a shame to lose it.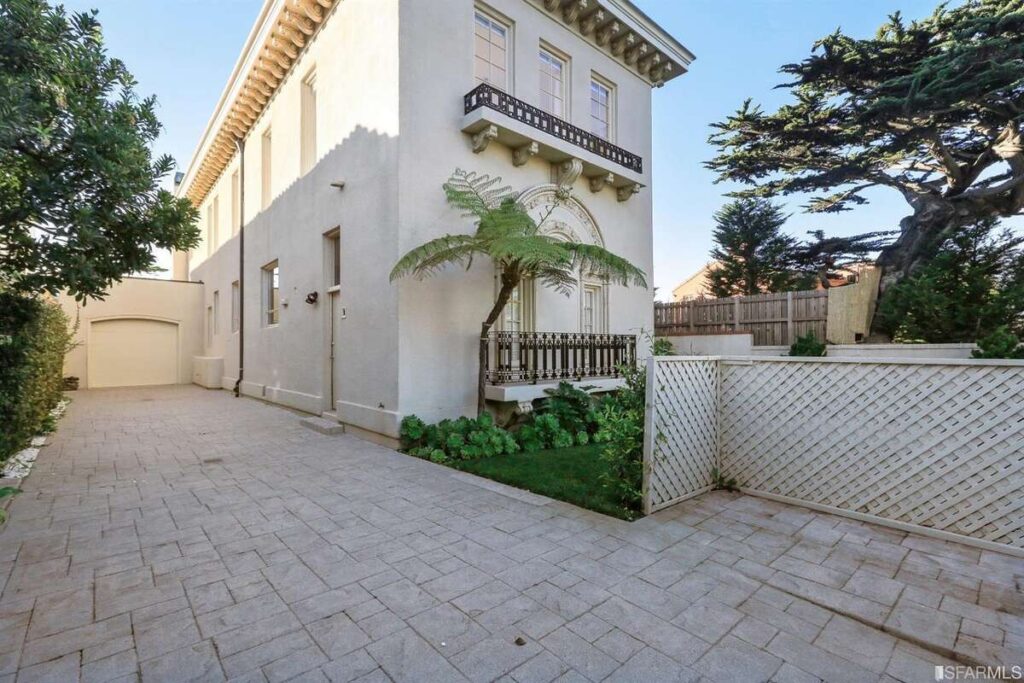 The Bel Air Film Festival
The Bel Air Film Festival (BAFF) is a film festival throughout Los Angeles that has been held annually since 2008 to promote appreciation and knowledge of the art of film. The festival lasts three days and it attracts thousands of participants; it is appreciated by the local Los Angeles community because of the benefits it brings. Every year the event is celebrated by many filmmakers from all over the world and opens with a "red carpet" evening followed by screenings, festivities, meetings, and debates. There is also a section dedicated to young talent. The first opening gala took place on a private estate in Bel-Air.
Venues that have joined the initiative over the years include the William Morris Endeavor Theatre, the Soho House West Hollywood, the Hammer Museum, the Skirball Cultural Center, the Palihouse, the Saban Theatre, other private Bel Air estates, as well as the UCLA and USC campuses. The events are held in the grassy areas of outdoor venues. There are tables set up and people can bring their blankets from home. Tickets cost $5 per movie and $10 if you buy a pass for all movies. Admission is free for children under 10 years of age. The ticket includes a drink and popcorn, but people are also allowed to bring their own snacks.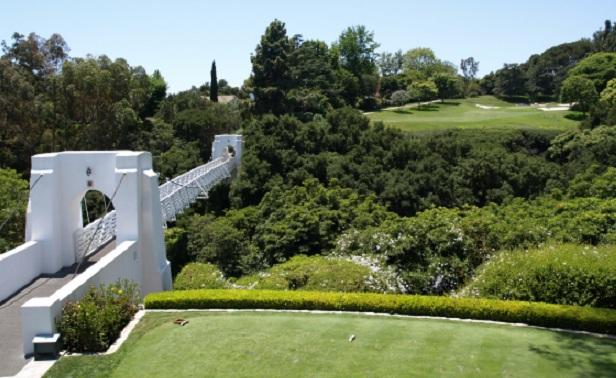 Holmby Hills
To complete the visit to the Platinum Triangle, you need to stop at Holmby Hills, which is not as well-known as the other two locations, but it is certainly worth mentioning. The neighborhood is located in West Los Angeles, near the renowned University of California, Los Angeles (UCLA). Here, too, you'll find villas where famous people like Walt Disney and Barbara Streisand once lived (to name but a couple). There are also Holmby Park (601Club View Dr.) and De Nuevo Square Park (314 N. Beverly Glen Blvd.). Art lovers can visit the Frederick R. Weisman Art Foundation (265 N. Carolwood Dr.), an institution that aims to preserve and give the public access to an extraordinary collection of over 400 works of art including masterpieces by Cezanne, Picasso, Kandinsky, and surrealist works by Ernst, Mirò, Magritte, along with creations by Warhol and Giacometti ([email protected]). Holmby Hills is also known for its unique streetlights that set it apart from other Los Angeles neighborhoods.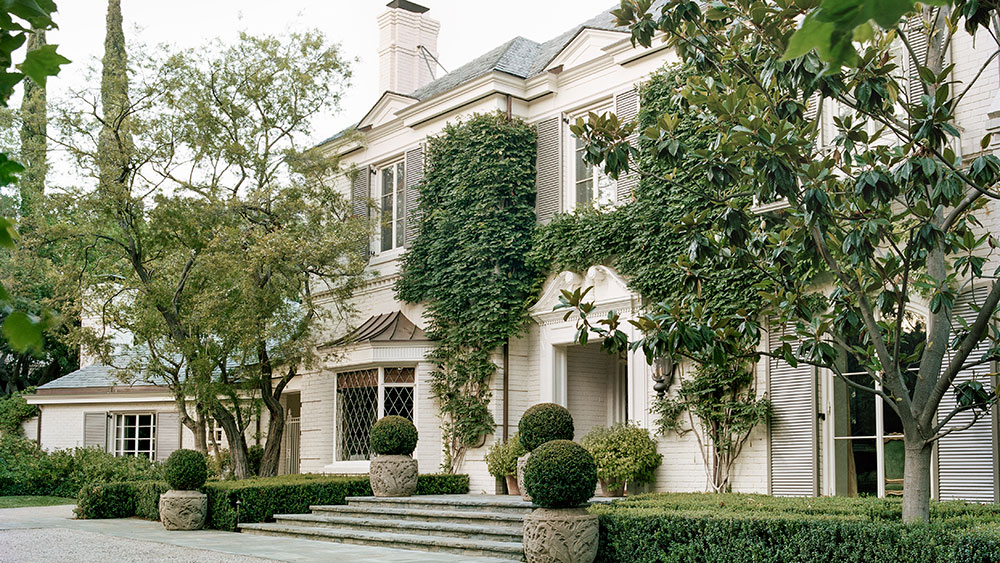 Best restaurants in Bel Air
Herb Alpert's Vibrato Grill & Jazz (2930 Beverly Glen Circle), a combination of music and contemporary American cuisine. A theater where you can dine while listening to good music. The venue is home to some of the most talented musicians in the world and requires customers to dress elegantly. The restaurant also has a bar where you can listen to music without having to dine.
The Bel Air (662 N. Sepulveda Blvd.), medium-high price restaurant that has both a bar and restaurant with a blend of international flavors and seasonal ingredients.
SHU-Sushi House Unico (2932 Beverly Glen Circle) serves a fusion of Japanese and Italian cuisine and more at an average cost. Here you can taste sushi, rolls, salads, soups, and ceviche (a typical South American dish).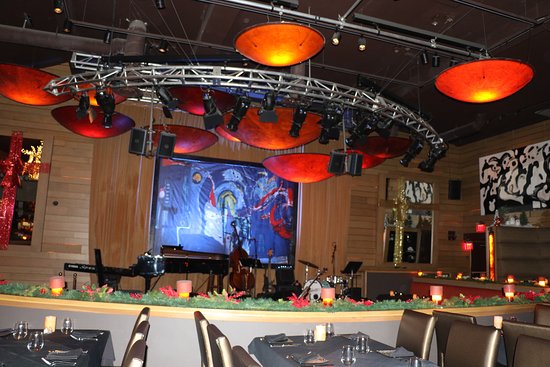 Where to stay in Bel Air
Bel Air Hotel (701 State Canyon Rd.) luxury hotel surrounded by a garden. The rooms and suites are spacious, contemporary, and elegantly decorated. The hotel has a spa, a pool, a bar, a boutique, and Wolfgang Puck, a restaurant that combines modern Californian cuisine with European influences. You can eat in either the restaurant or in the garden. Transportation in a luxury car within a 3-mile radius is included in the price and is available daily from 9:00 am to 9:00 pm.