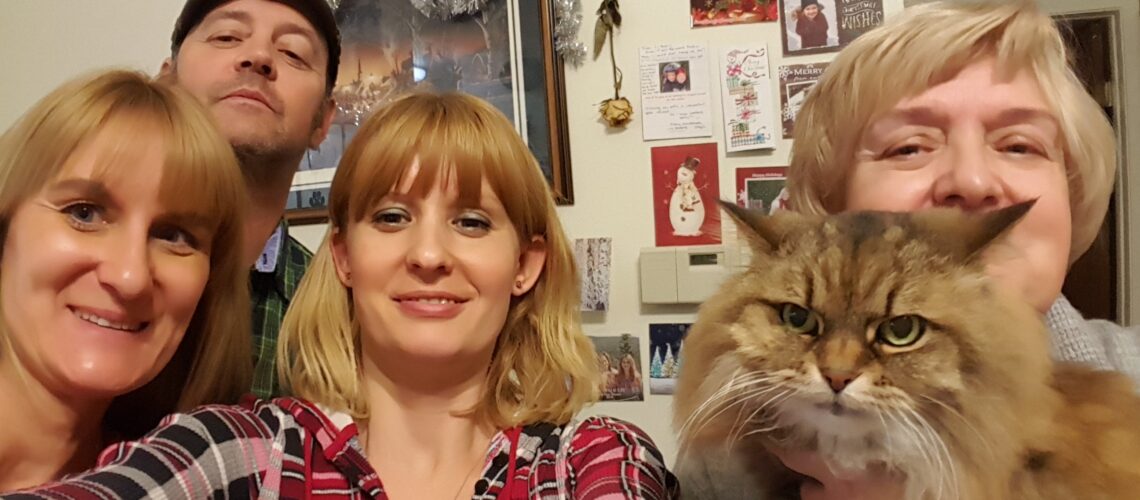 Christmas in the USA
The Christmas atmosphere in the US is definitely different than in Poland. Christmas overseas has always fascinated me. When I was a little girl watching movies about Christmas in the USA, I was happy to see the lights and decorations on the houses. I really enjoyed the fairy-tale-lit houses and streets, the wreaths on the doors and meeting friends or family in the style of "American cool".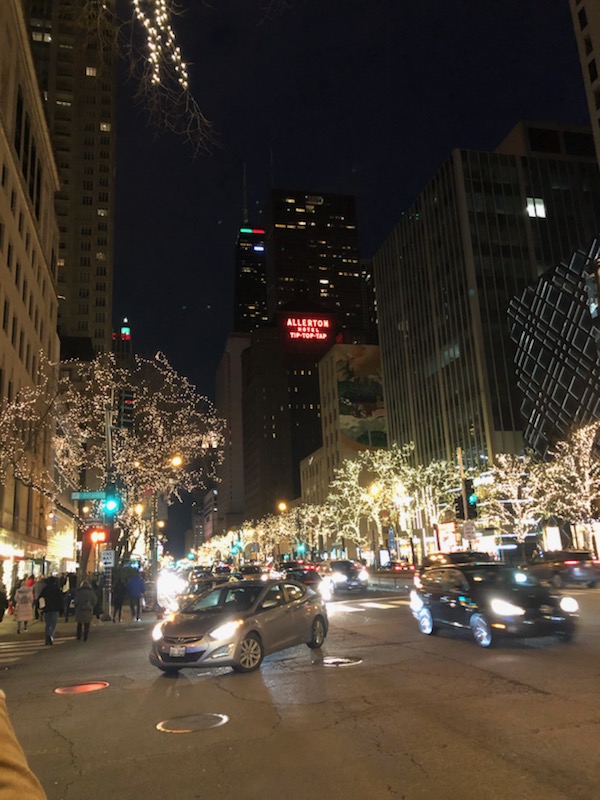 Decorations in stores
Christmas trees in supermarkets and Christmas decorations in every possible place start very early. Tradition says that you should wait with Christmas decorations until the Friday after Thanksgiving (the last Thursday of November), but it is known that trade is governed by its own rules and the first Christmas decorations appear in stores earlier and earlier, even before Halloween, and in some stores you can find Christmas trees in September. At the end of November, the real pre-Christmas frenzy begins in stores. Christmas decorations are plentiful, and stores are outdoing each other in ideas to attract customers.
In many places, e.g. in shopping malls, you can meet Santa Claus and a photographer who will take pictures of us. What surprised me most was the fact that in some places you have to make an appointment much earlier to take pictures with Santa. In one of the shopping malls, you have to make an appointment for "Santa Claus" photos as early as July / August, otherwise there is no point in dreaming of a photo with Santa.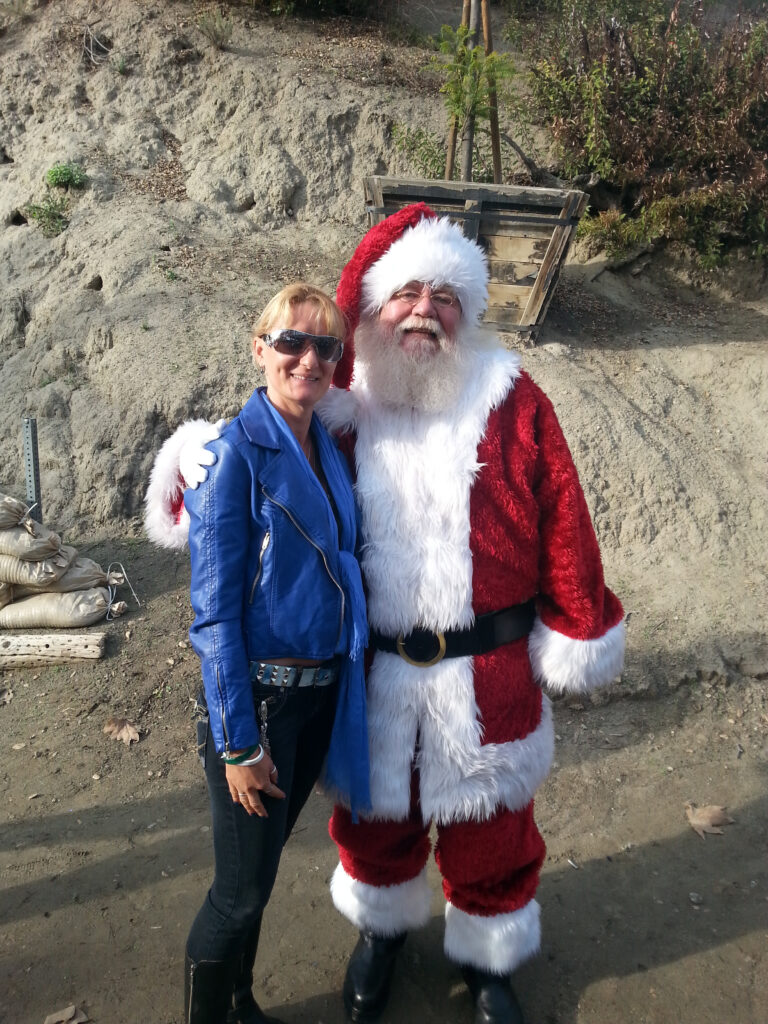 Decorating the house
In the US, the house is decorated very early for Christmas. Complete Christmas decorations can be found already at the end of November, and the Christmas tree is decorated almost a month before Christmas, usually on December 1. Instead, it is dismantled immediately after Christmas and in most American homes before the New Year. All decorations around the house also disappear right after Christmas, no later than January 1st. In American homes, festively decorated fireplaces with hanging stockings, garlands and lights are very popular.
As I have already mentioned, in addition to decorating the inside, the houses are also decorated outside. Sometimes driving at night in a car can feel like on the set of the movie "Home Alone". In addition to countless lights, inflatable figures such as St. Santa, reindeers, snowmen or a range of cartoon characters. They are inflated only for the evening / night, and during the day they are deflated and lie on the lawn.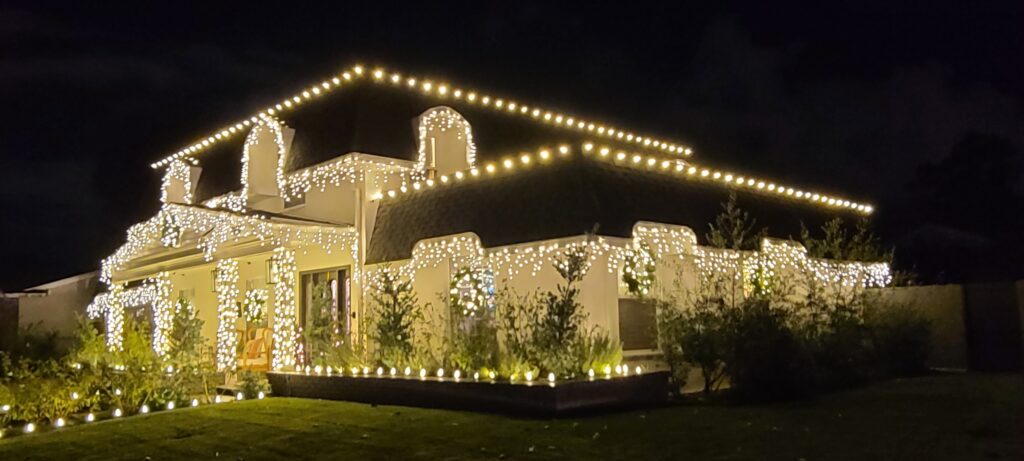 Christmas cards
In Poland, my parents' generation cultivated the tradition of sending Christmas cards, but younger people often did not continue this habit, sending text messages or greetings on Facebook instead. I honestly admit that I didn't pay much attention to it either and I was surprised that this tradition is still in full bloom here. More often than with ordinary Christmas postcards, you can meet personalized Christmas cards made of family photos. The received cards are hung before Christmas in a visible place or placed on the fireplace.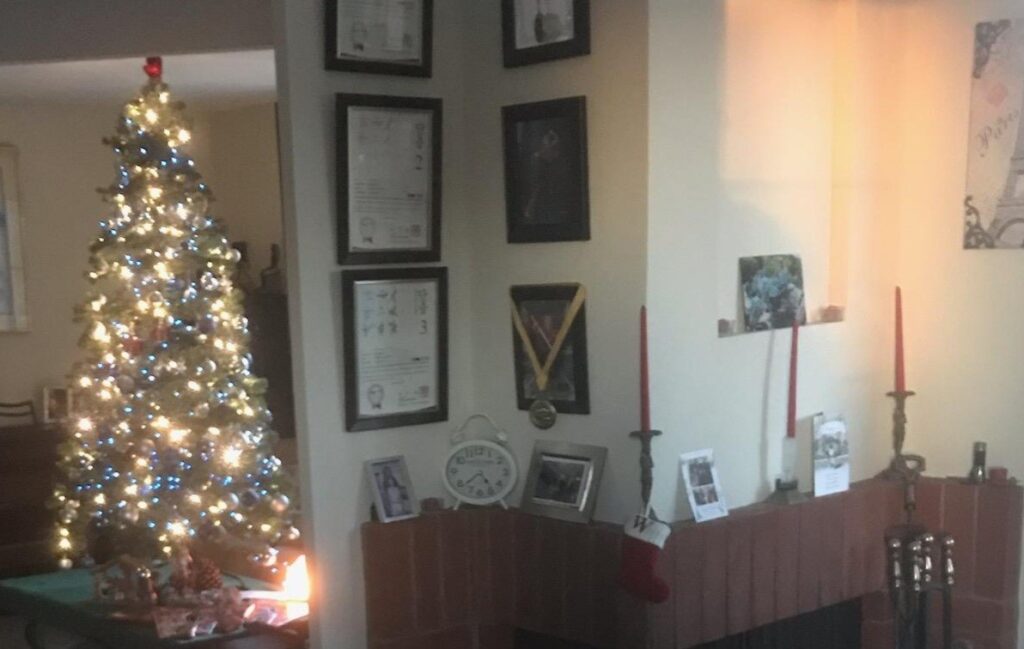 Traditions and customs
When it comes to Christmas customs and traditions, there are not many of them in the US. Unlike in Poland, there is no joint baking of gingerbread, sharing the wafer, 12 dishes, or a place for a homeless wanderer at the Christmas table. I haven't noticed anything similar or anything else here that would arouse my interest.
However, like virtually every other holiday in the US, Christmas also revolves around sports. The most important sport – American football – rules the TV all day.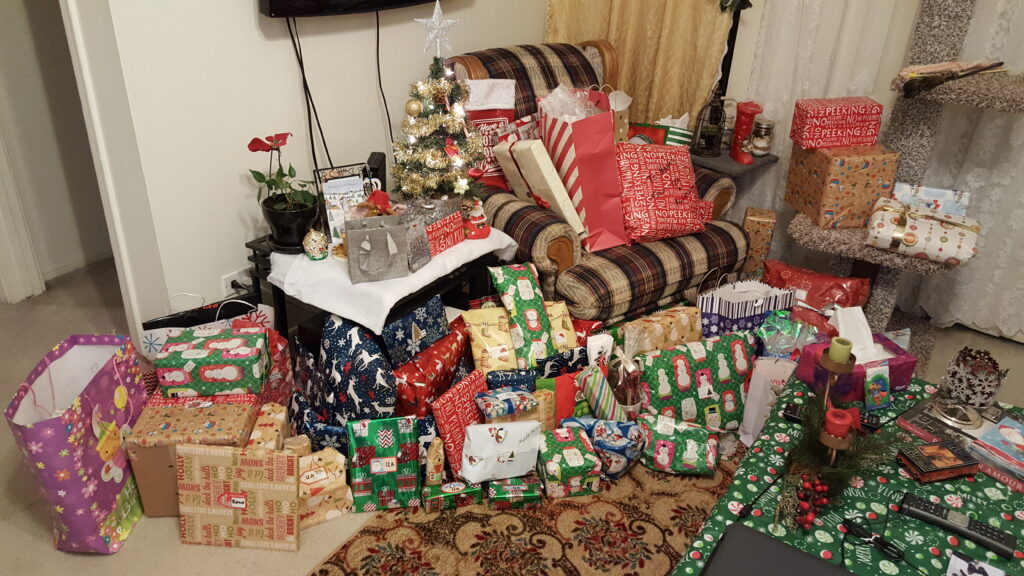 Celebration
First of all, in the US it's shorter. The main celebration with a gala dinner falls on December 25, which is Christmas Day itself. December 24 and 26 are normal working days. For most Americans, Christmas Eve is simply the night before Christmas. Presents are unpacked on Christmas morning.
Secondly, Christmas is not about spending time at the table and eating like we do. Much less dishes are prepared, yes, there is a Christmas dinner, some cake after dinner, but that would be enough. As for the food itself, it is very similar to the food served on Thanksgiving Day, which is mostly turkey, ham, some kind of casserole, vegetables, mac and cheese, pie. Often a lot of things are ordered from restaurants or bought ready-made from the supermarket.
Thirdly, much less time is spent preparing for the holidays and more time with the family. Because no one has to prepare a huge amount of dishes, and the house is decorated much earlier, the pre-Christmas time is spent in a completely different way. Doing puzzles together, going to the cinema, going for a walk with the family, board games and a football game in the background.