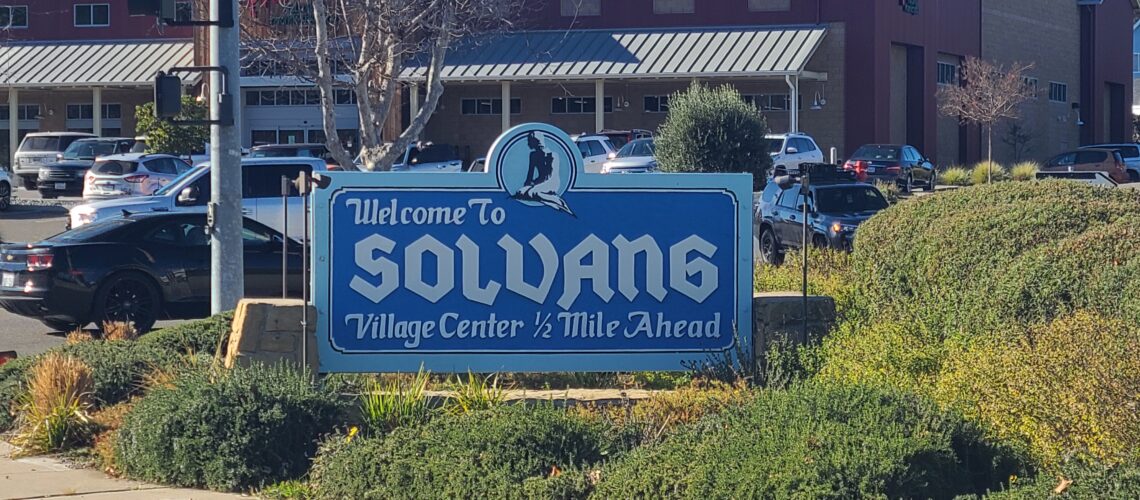 "Julefest" – Solvang's charming Christmas celebration
Julefest is a month-long celebration where the quaint hamlet is filled with twinkling lights, traditional ornaments, festive treats, and other holiday delights. This holiday celebration takes us back to a simpler time and holiday memories of days gone by. The season begins November 26, and is brought to a close on January 6.
Events
You can spend the afternoons wandering the pristine avenues of half-timbered shops with enchanting window displays of delicious Danish-inspired offerings to marvel at. One window you must stop at is Olsen's Danish Village Bakery, with its 10-foot gingerbread house made from 275 pounds of gingerbread and 175 pounds of powdered sugar.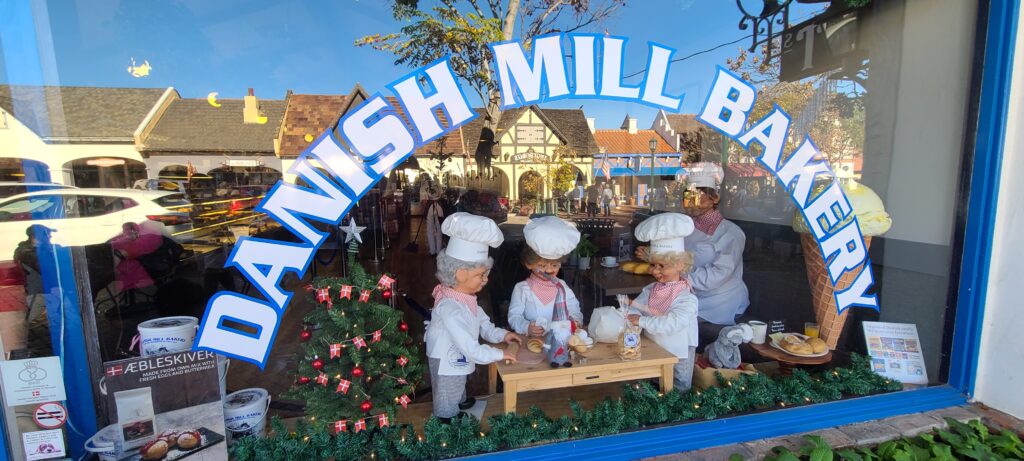 Nightly light & music show
Solvang Park
November 26th-January 6th
A 10 minute light show on the hour every hour from 5 – 9pm. This features an automated light show with traditional music.
1630 Mission Dr, Solvang, CA 93463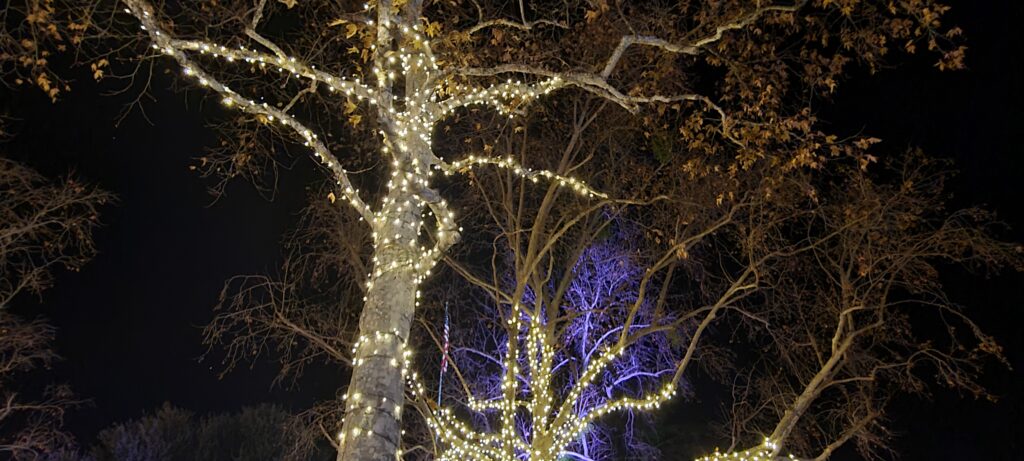 Photos with Santa
Solvang Park
Come and meet Santa on Saturdays from 12-4pm Sundays from 11am-3pm. The last day to meet Santa is Sunday December 18th. Bring your family for some photos with Santa free of charge.
1630 Mission Dr, Solvang, CA 93463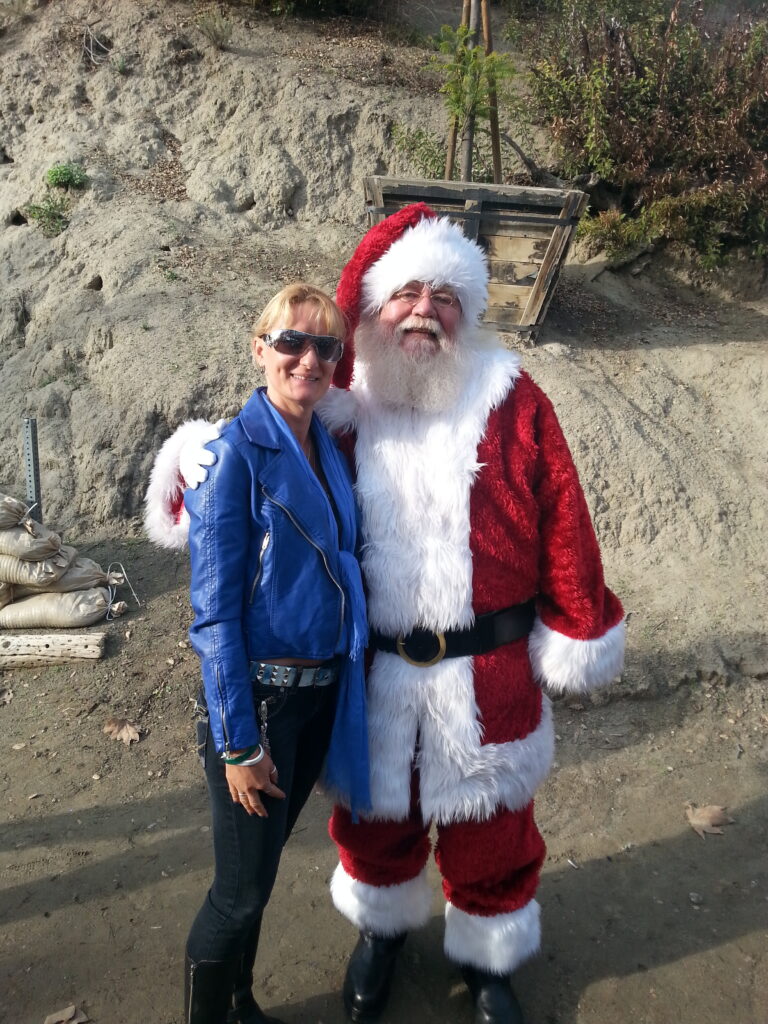 Nisse adventure
Solvang Visitor Center
Throughout Solvang Julefest, you can spend your time tracking the elusive Solvang Nisse (Danish equivalent of Elf-on-a-Shelf). However, despite the beautifully maintained historic buildings, this activity has been adapted for modern-day Nisse seekers. So you'll be able to use nisseadventure.com to find clues, find the Nisse, and scan the QR code to continue the adventure with the possibility of winning a prize at the end. You can also pick up clues at the Solvang Visitors Center.
1637-1639 Copenhagen Dr, Solvang, CA 93463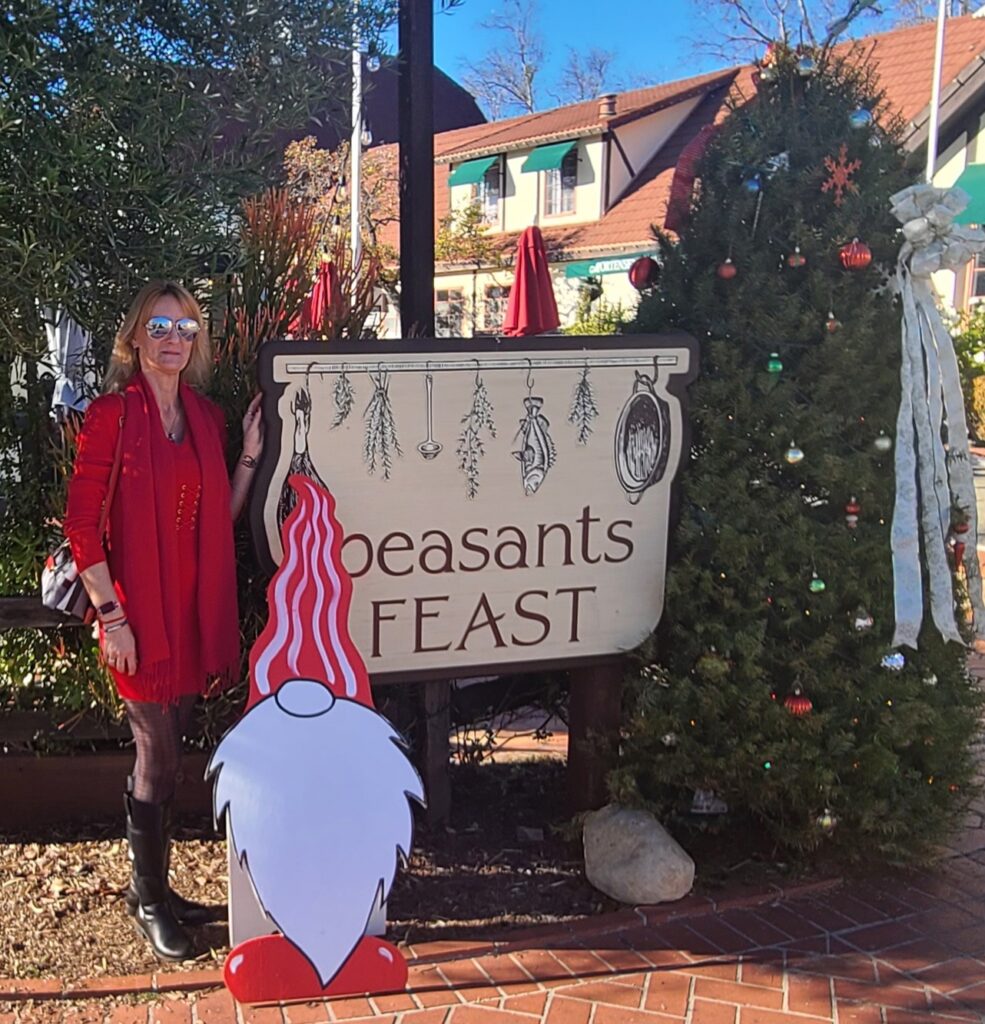 Candlelight tours
Solvang Visitor Center
Spend your Friday and Saturday evenings on an enchanting candlelight tour, where visitors follow a dressed-up guide and discover fascinating Solvang stories while walking through the streets, before meeting Mr. Claus.
Dates:
Saturday November 26th from 5-6:30pm
Saturday December 3rd from 5-6:30pm
Friday December 9th from 5-6:30pm
Friday December 16th from 5-6:30pm
Saturday December 17th from 5-6:30pm
Friday December 23rd from 5-6:30pm
1637-1639 Copenhagen Dr, Solvang, CA 93463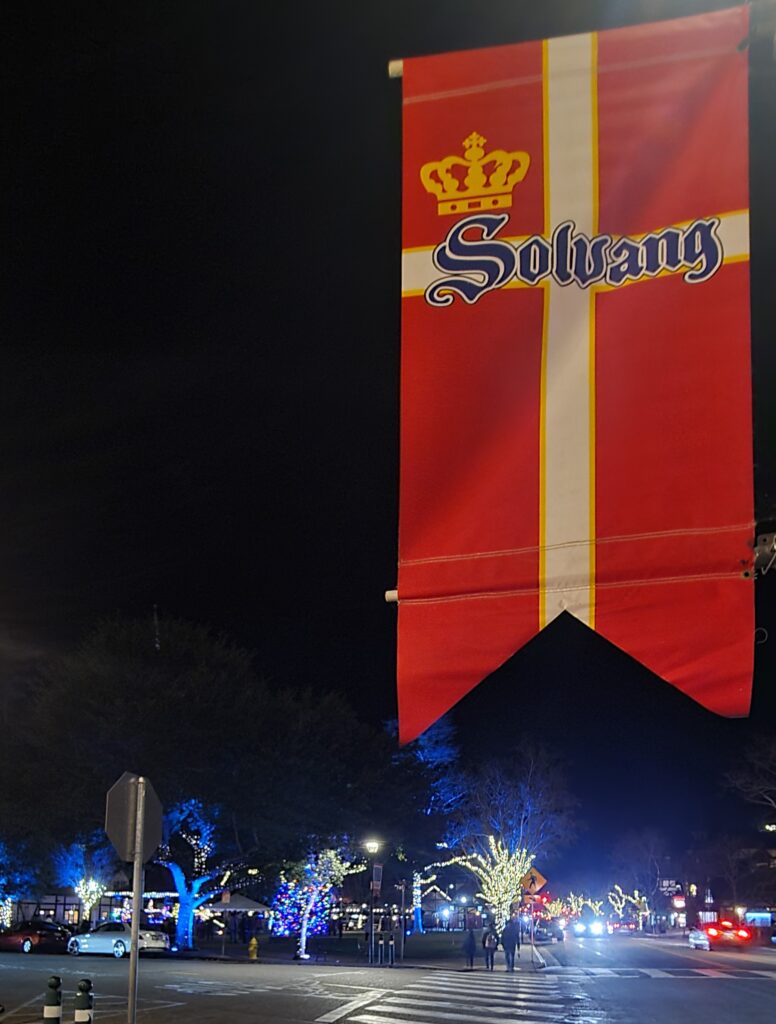 Tree lighting ceremony
Solvang Park
December 2nd from 5 – 6:30pm
On December 2 from 5pm to 6:30pm, on First Street and Mission Drive a large Christmas tree will be illuminated to mark the beginning of Julefest. There'll be ballerinas, carol singing, live performances, and Mr. Claus. After that, you can find him at Santa's Village from 12pm to 4pm every Saturday leading up to Christmas Day.
1630 Mission Dr, Solvang, CA 93463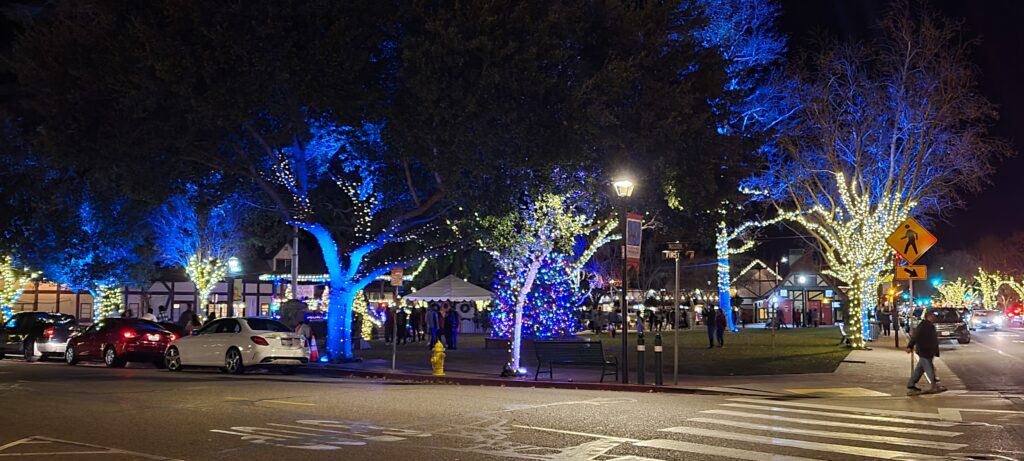 Julefest parade
Solvang Park
December 3rd from 11am – 12:30pm
Downtown Solvang transforms into the Julefest parade with floats, cars, horses, dancers and more, with performers and participants parading down Mission Drive, Copenhagen Drive and all the adjacent streets. There will be an award ceremony for participants of the parade at 1pm.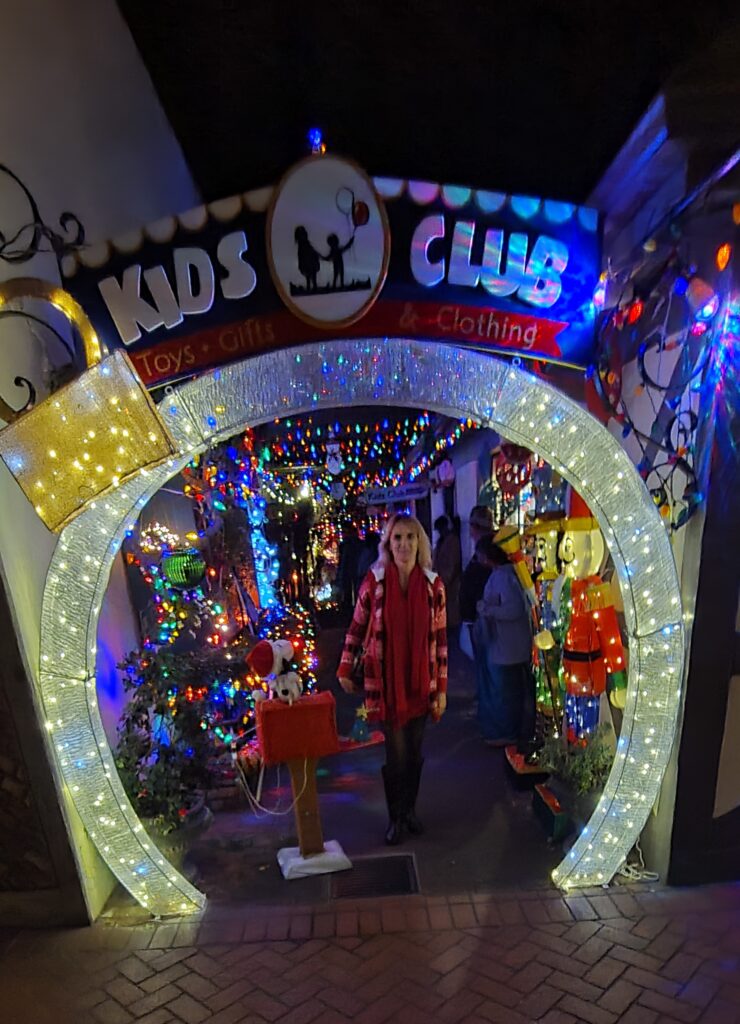 Santa Ynez Valley Jazz Band
Roaming entertainment
Dates:
December 5th from 4–5pm
December 9th from 4–6pm
December 10th from 11am–1pm
December 12th from 4–5pm
December 16th from 4–5pm
December 17th from 11am–1pm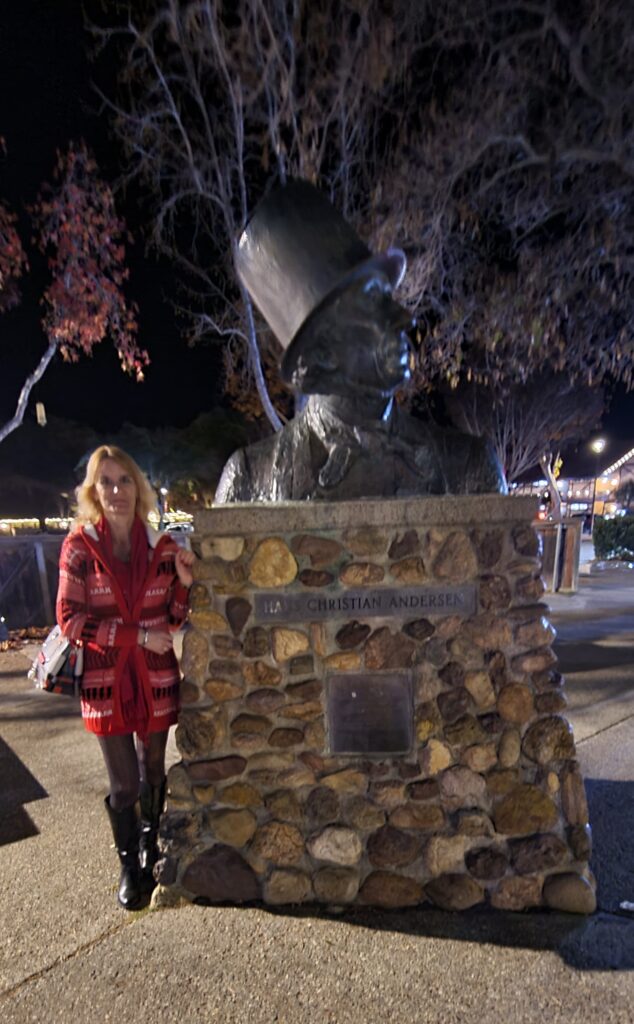 Central Coast Harmony Chorus
Roaming entertainment
Dates:
December 3rd from 6–8:30pm
December 9th from 6–8:30pm
December 16th from 6–8:30pm
December 23rd from 6:30pm-8:30pm
December 27th from 3:30pm-5:30pm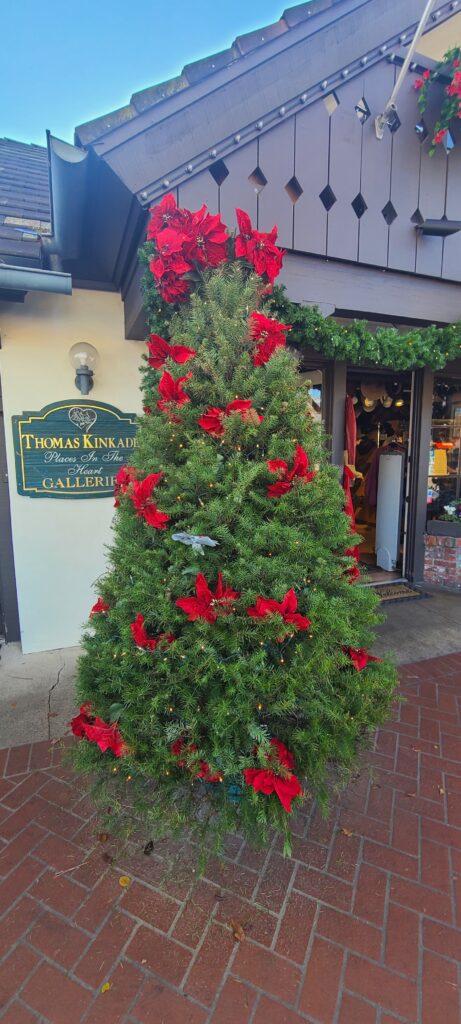 Artisanal night marketplace
Solvang Park
December 7th from 6-8pm
Shop from local artists while enjoying a musical performance.
1630 Mission Dr, Solvang, CA 93463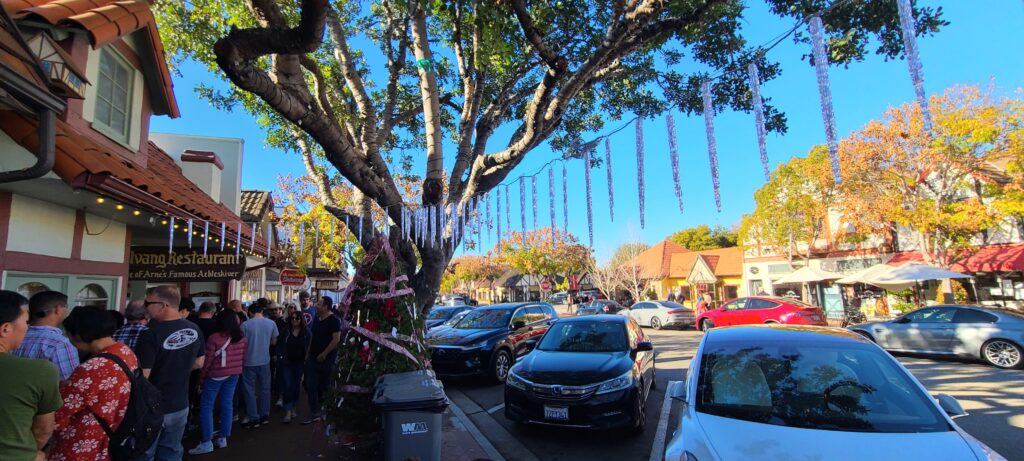 Solvang Nativity spectacular
Solvang Theaterfest
December 10th
If you're around on the second Saturday of the month, you'll get to gather on the open lawn for the Solvang Nativity Pageant. A Christmas tale will be brought to life with live music, actors and animals, but you'll need to book a timeslot here. There will be two performances celebrating Solvang traditions. The first performance starts at 5pm and the next starts at 7pm.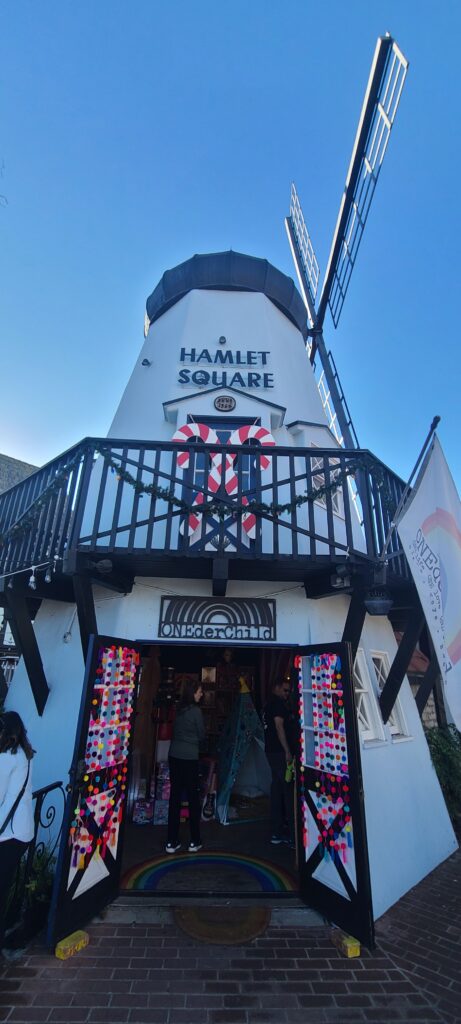 420 2nd St, Solvang, CA 93463
Christmas lights & sights
Solvang – Veterans Memorial Hall
December 14th tours leave at 6pm & 7:30pm
Tours meet at the Veterans Memorial Hall in the Vets Hall parking lot.
Christmas light tour through the San Ynez Valley. See the festive decorations while enjoying Christmas music and hot chocolate.
Tickets must be purchased in advance.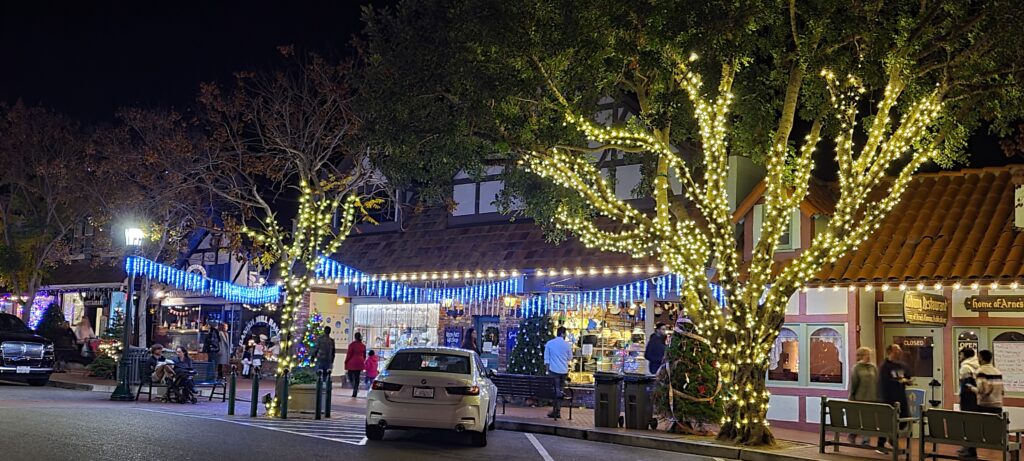 1745 Mission Dr, Solvang, CA 93463
Danish dancers
Jensen Square
December 10, from 1pm – 3pm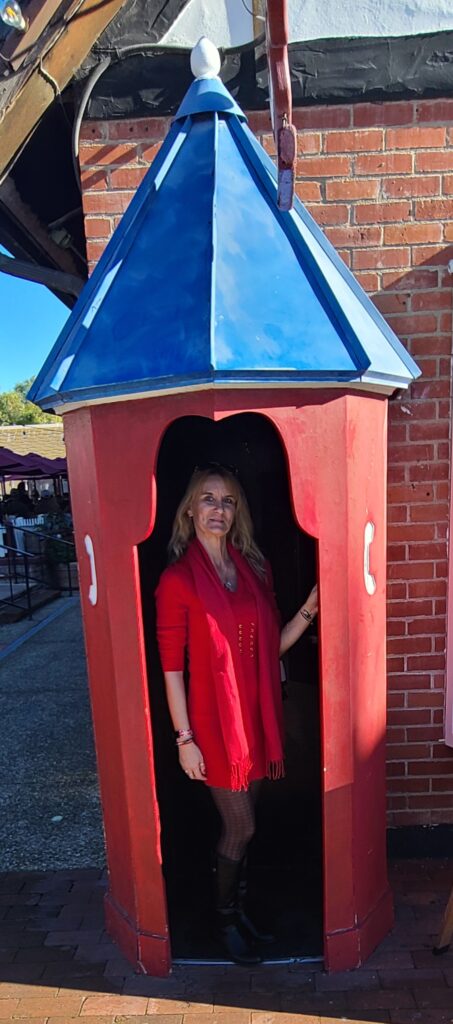 Makers market
Elverhøj Museum of History & Art
December 10th & 17th from 11am – 5pm
Meet the artisans and crafters while shopping a variety of work made locally and sustainably. Incredible handcrafted gifts and wares from local artisans.
1624 Elverhoy Way in Solvang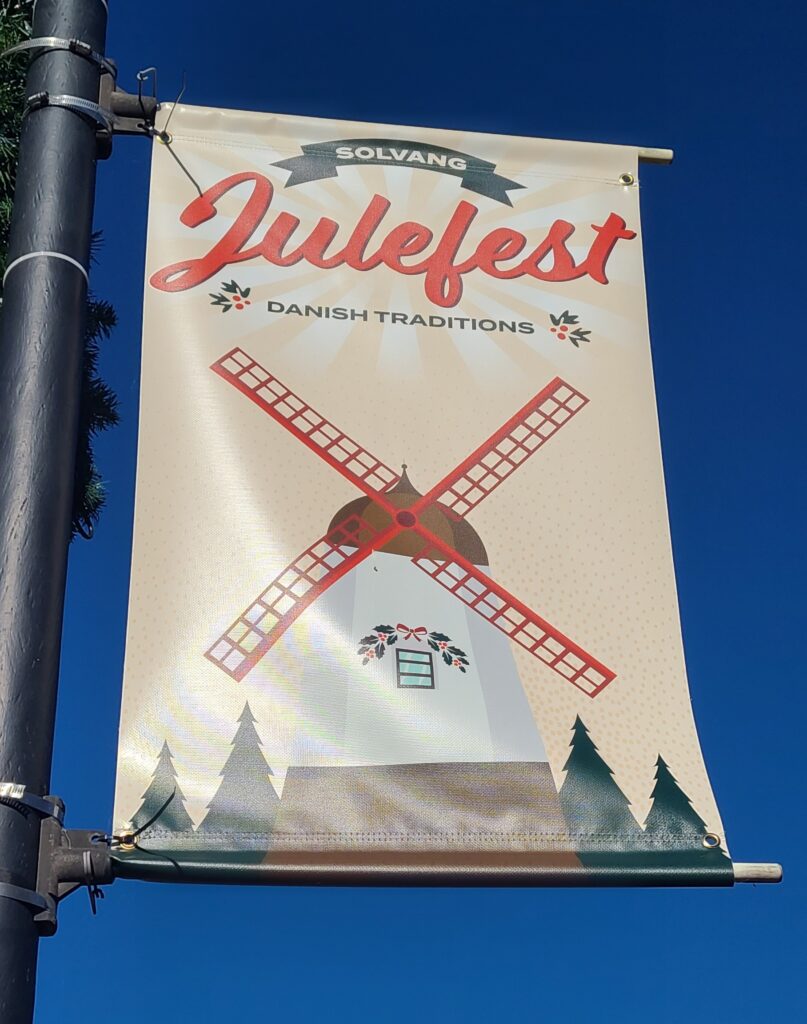 Solvang tree burn
Mission Parking lot
January 6th from 5-7pm
1760 Mission Dr, Solvang, CA 93463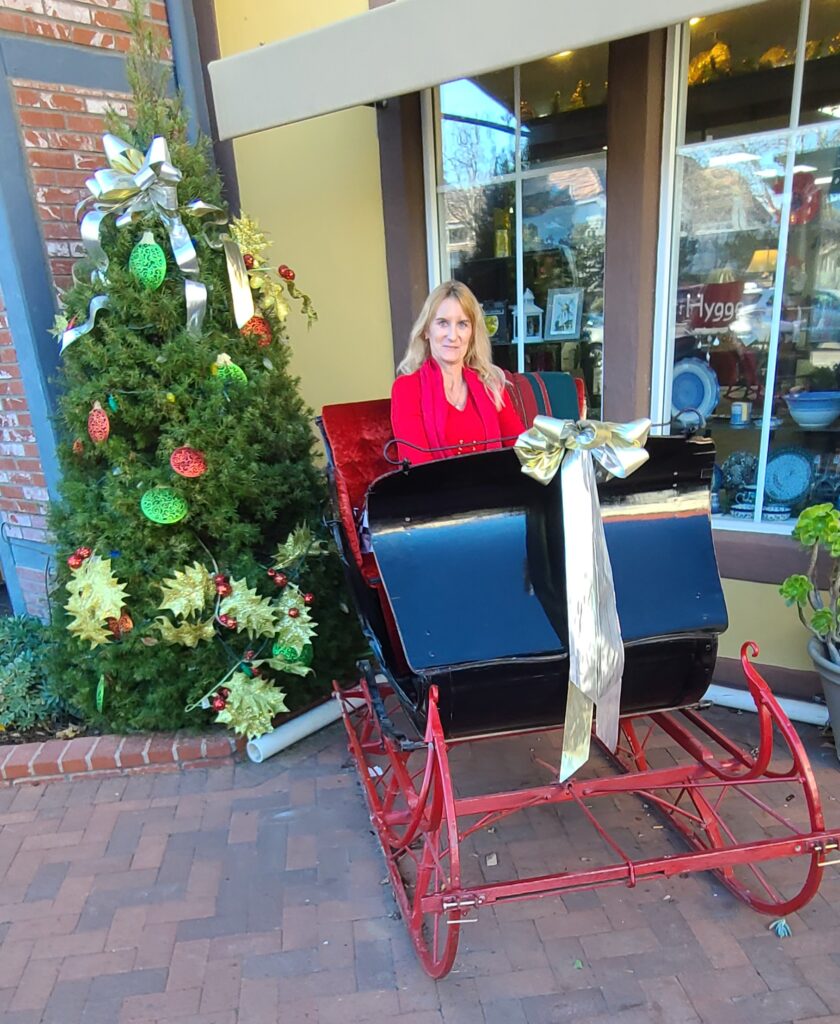 Places to eat
We recommend stopping at the most iconic places like Cailloux Cheese Shop, Bit O Denmark, Crawford Family Wines, and Olsen's Bakery.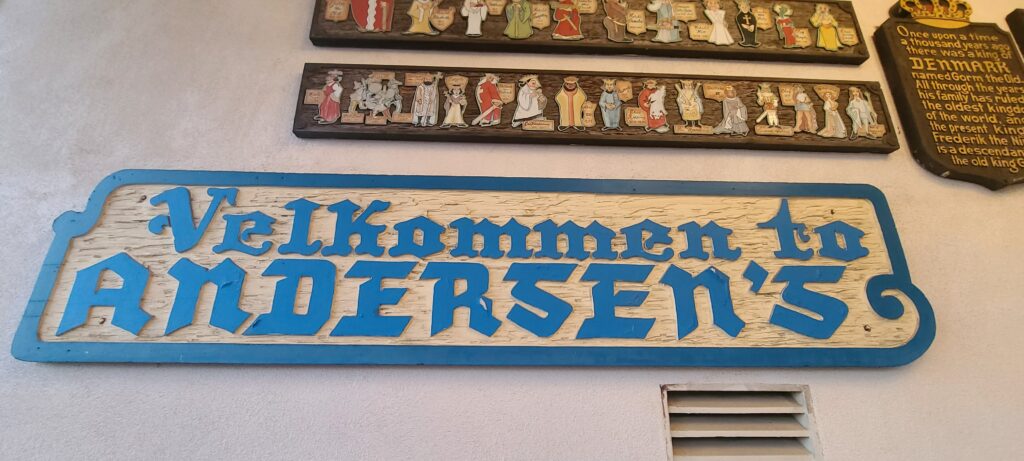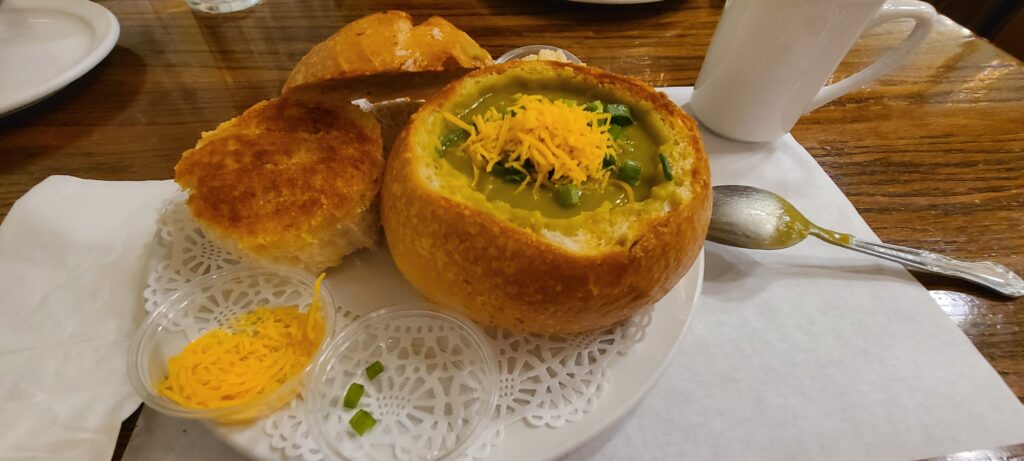 Glædelig Julfest!