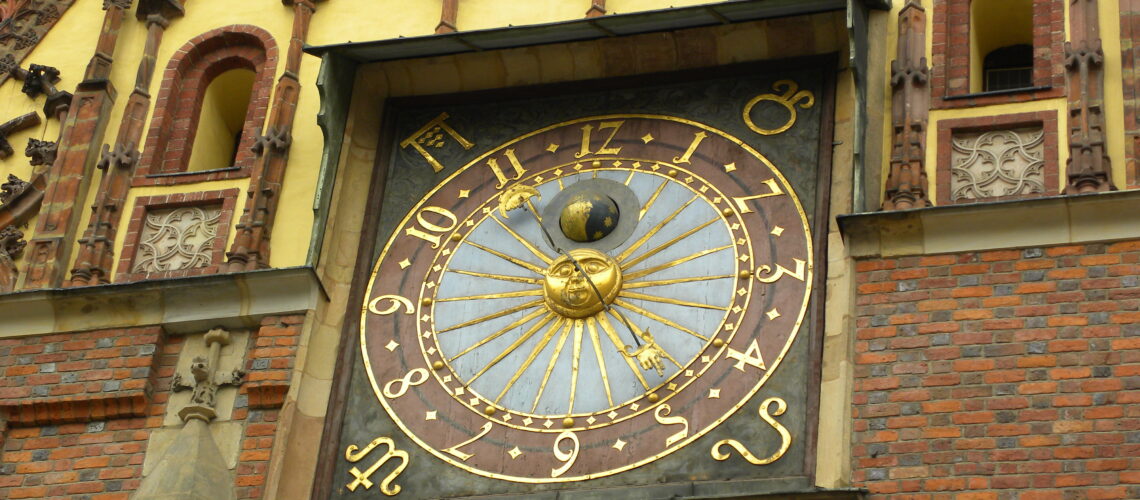 Cities around the world: Wrocław – part 1 – history
Wrocław is the fourth largest city in Poland (in terms of the number of inhabitants – Wrocław has a population of 631,000) and one of the most popular tourist centers. Currently, Wrocław is a dynamically developing city, a production center and hi-tech industries are developing.
It is also my hometown, I was born here and spent the first years of my life here, my family members live here and I like to visit them when I come to Poland.
Today I would like to present you this beautiful city, whose difficult history and destruction during World War II did not manage to erase its unique character.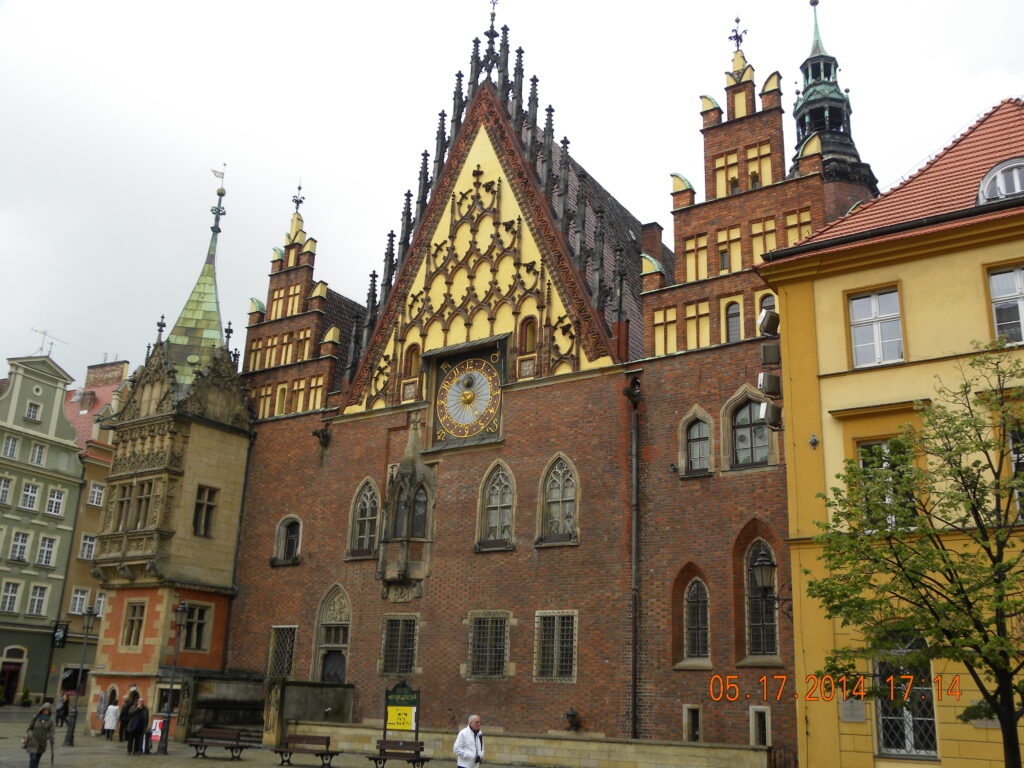 History of Wrocław
Wrocław boasts a very interesting and eventful history. It owes it mainly to its location at the crossroads of the main trade routes of Central Europe, which in the past brought him many advantages, but also caused many problems.
Already in ancient times, in the area now occupied by modern Wrocław, there was a settlement called Budorigum. There is no archaeological confirmation of this, but it was shown on the map of Claudius Ptolemy around 147. The first inhabitants of this area were the Slavic tribe of Ślężanie. In the ninth century, they built a stronghold on the island of Ostrów Tumski. (Ostrów Tumski is not an island at present, as one of the Odra riverbeds was buried in 1810, but the name "ostrów" – which means an island – has remained to this day).
The settlement Ślężan, along with the entire area, was conquered by the Czechs. According to tradition, the first castle in this place was founded in the 10th century by the Czech prince of Bratislava between 915-921. Another form of his name is Vratislav, from where, according to some, the name of the city comes from.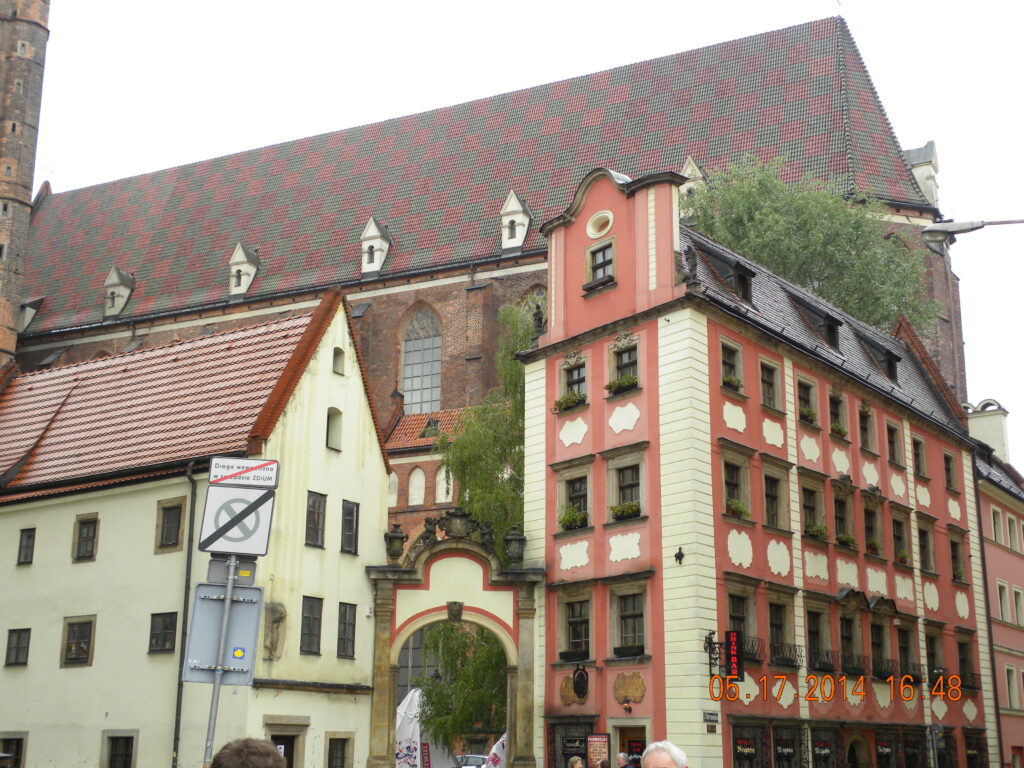 In 985, in Ostrów Tumski, the first wooden defensive stronghold was established, founded by Prince Mieszko I. He took control of the city of Wrocław and incorporated it, along with the entire Silesian lands, into the newly emerging Polish state.
An important event in the history of the city was the establishment of a Roman Catholic bishopric in Wrocław. It happened in 1000, during the convention of Emperors Otto III and Bolesław the Brave in Gniezno. The first information about Wrocław as a city appeared in 1000, in a papal bull establishing the seat of the bishopric in the city. Shortly after that, a Romanesque cathedral was built in Wrocław.
Wrocław developed very quickly for the next two hundred years. This was favored by the location on the Amber Route – the merchants' route from the Baltic Sea rich in amber to the cities of Western Europe. However, not all inhabitants of this area liked Christianity. Some people wanted to return to the earlier religions, and in 1031 they burned Wrocław and the cathedral, and built a pagan temple in its place. After Kazimierz the Restorer took power in Poland, both the burned down Wrocław and the rebuilt cathedral were renovated.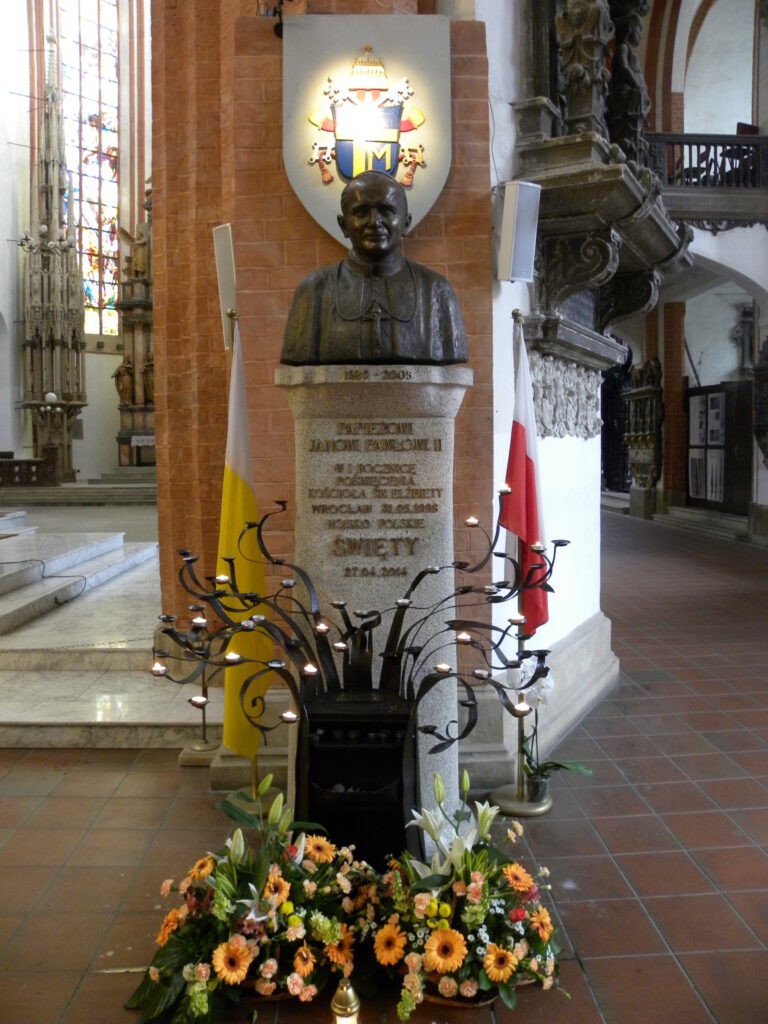 Wrocław was burnt for the second time in April 1241 during the Mongol invasion, who reached as far as Legnica. The defense was focused only on the castle in Ostrów Tumski which survived. Legend has it that a miracle prayed out by a Dominican from Wrocław, blessed Father Czesław, contributed to this. The reconstruction of the town began in 1242 under the Magdeburg Law by the son of Henry the Pious, Bolesław Rogatka. The city was rebuilt south of the river, a market was marked out, and the city flourished again. (The Wrocław Market is the second largest market in Europe).
In 1474, the Polish army made an unsuccessful attempt to seize the city. In the years 1490-1515, Wrocław waged a trade war with Poland. In 1523, the city accepted the Reformation. The Thirty Years' War (1618-1648) brought the end of Wrocław's golden age. The city itself was not destroyed, however the entire neighborhood was devastated and, more importantly, trade fell. In 1702, Emperor Leopold I founded a Jesuit college in the city, with all the privileges of European universities. This gave rise to the University of Wrocław.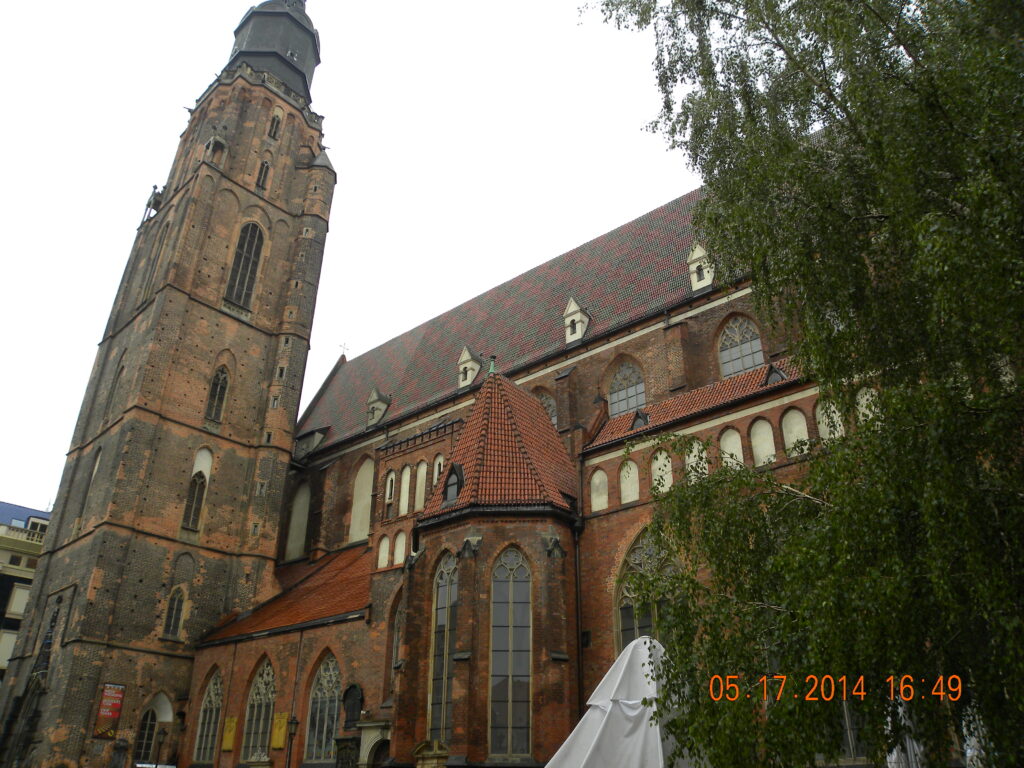 As a result of the First Silesian War (1740-1742), Wrocław and almost all of Silesia came under the rule of Prussia. This meant the loss of all previous titles. Wrocław received the title of the royal city, becoming, next to Berlin and Królewiec, the third residence of the monarch. In 1741, Silesia was taken over by Frederick the Great of Prussia, Wrocław then became part of Prussia, and its name was changed to Breslau.
During the Napoleonic Wars, at the turn of 1806 and 1807, the city was besieged. The Prussians, having no prospects of keeping Wrocław, signed the act of surrender on January 7, 1807. The French ordered the defensive walls to be demolished and liquidated the Jesuit order, carrying out a partial secularization of church property. These steps had a decisive influence on the further development of the city, to which in 1808 large areas of the suburbs were attached. In 1811, the Jesuit College merged with the Protestant Viadrina University in Frankfurt (Oder). In this way, the new Silesian University of Friedrich Wilhelm (German: Schlesische Friedrich-Wilhelm-Universität zu Breslau). In 1813, the Prussian King Frederick William III established in Wrocław the most famous German military decoration – the Iron Cross.
At the end of the 19th century, there was a period of great industrial and cultural development of the city. In 1840, an omnibus line was launched, and in 1842, a railway line from Wrocław to Oława, and then to Upper Silesia, was launched. In 1846, the railway connected Wrocław with Berlin, and a year later with Vienna and Dresden. At the beginning of the 20th century, extensive earthworks were carried out around the Odra River.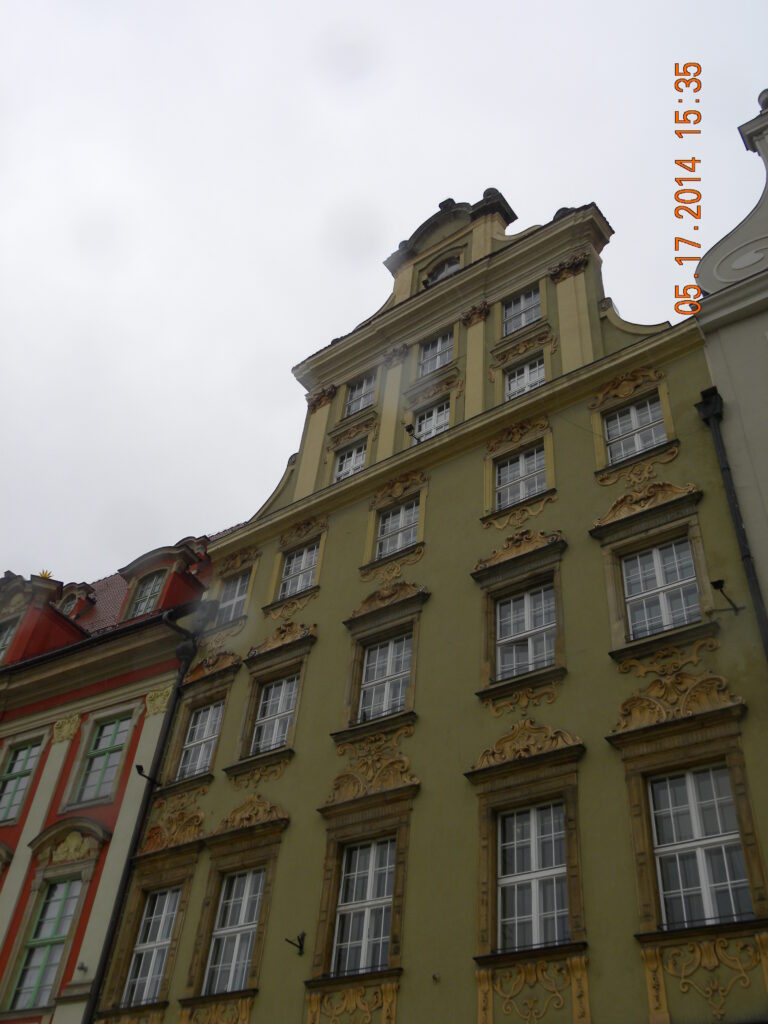 After the National Socialists came to power in Germany in 1933, the National Socialists in Wrocław began to remove all traces of Silesia's connection with the Slavs. Then, during the "Kristallnacht" (November 9-10, 1938), the local synagogues were burned down and numerous shops and Jewish houses were plundered. For most of the Second World War, the city was away from the front lines and could develop peacefully, but in August 1944 it was proclaimed a fortress (German: Festung Breslau). In January 1945, most of the town's inhabitants were forced to evacuate. About 90 thousand people died from cold and exhaustion. people, the rest went to Dresden. The siege of Wrocław lasted from February 13 to May 6, 1945, the capitulation of the fortress was signed by General Hermann Niehoff four days after the fall of Berlin. After the capitulation, Wrocław found itself within the borders of Poland and it turned out that about 70% of the buildings were destroyed. After the war, the Germans were displaced and in Wrocław, mainly people from the former Borderlands and the Vilnius Region began to settle.
After World War II, part of my family also settled in Wrocław. My great-grandmother's brother on my father's side came to Wrocław with his wife and children from the Vilnius area, from where he was displaced by the Russians as part of the so-called repatriation. My cousins ​​still live in Wrocław to this day.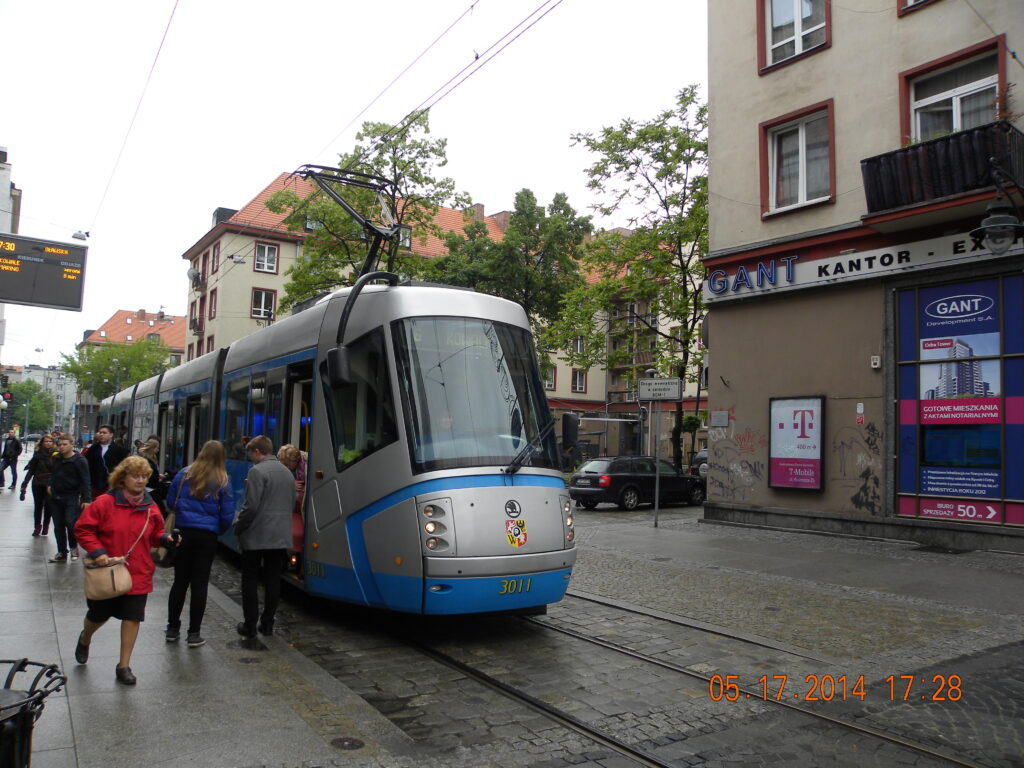 Interesting facts and a bit about monuments
The oldest church in Wrocław is the church of St. Giles, which was built around 1230. The Church of Saints Wenceslas, Stanisław and Dorota was founded in 1351. St. Wacław was Czech, Stanisław was a Pole and Dorota was a German. The three saints represented the three nationalities inhabiting the city. St. Elizabeth also comes from the fourteenth century.
In 1273, the oldest restaurant in Europe was established in Wrocław. It is called Piwnica Świdnicka and it has been in existence for 749 years.
Between the thirteenth and sixteenth centuries, the cathedral of St. John the Baptist.
The Wrocław Town Hall was built in the 13th century.
The astronomical clock was built in 1580. The Church of the Holy Name of Jesus was built in the 1690s.
In 1702, an academy was established which in 1811 was transformed into the University of Wrocław. Also in 1811, the Wrocław Botanical Garden was established.
In 1785, the Szczytnicki Park was established. It was destroyed during the Napoleonic Wars, but later restored and became a park again.
In 1810, one of the tributaries of the Odra River was filled in and Ostrów Tumski ceased to be an island.
The Jewish Cemetery in Wrocław was established in 1856 (Wrocław had a large Jewish community).
Wrocław Główny Railway Station was established in 1857.
The Piaskowy Bridge was built in 1861, and the Wrocław Zoo in 1865.
The Tumski Bridge was built in 1890. Partynice Horse Racing Track opened in 1907. Hala Targowa was built in 1908 and the Centennial Hall was built in 1913. The Japanese Garden was also established in 1913.
The Panorama of the Battle of Racławice was created in 1894, and in Wrocław it was exhibited in 1985.
In 1997, Wrocław was hit by a huge flood and the city suffered serious damage which, however, quickly recovered.
In 1999, a monument to the victims of the Katyn massacre of 1940 was erected.
In 2006, the Centennial Hall in Wrocław was inscribed on the UNESCO World Heritage List.
The Magnolia Park shopping center was opened in 2007.
The Wrocław fountain was established in 2009.
The concrete sculpture Chair was created in 2011.
Also in 2011, the Wrocław Stadium was opened.
Sky Tower was established in 2012. In 2016.
Wrocław was named the European Capital of Culture.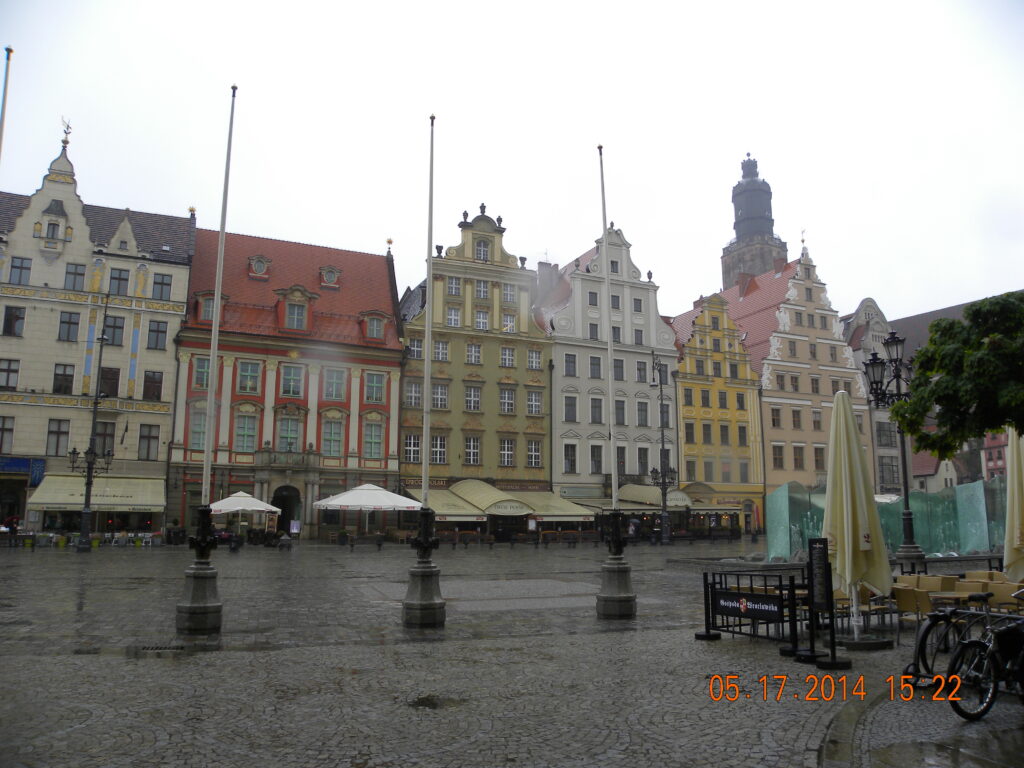 Wyprawa po Europie – Wrocław, Polska – część 1
Wrocław to czwarte co do wielkości miasto w Polsce (pod względem liczby mieszkańców – ludność Wrocławia liczy 631 tys.) i jeden z najpopularniejszych ośrodków turystycznych. Obecnie Wrocław to prężnie rozwijające się miasto, centrum produkcyjne i rozwijają się branże hi-tech.
To także moje rodzinne miasto, tu się urodziłam i tu spędziłam pierwsze lata mojego życia, tu mieszkają członkowie mojej rodziny i bardzo chętnie je odwiedzam, gdy przyjeżdżam do Polski.
Dziś chciałam przedstawić Wam to piękne miasto, którego unikatowego charakteru nie zdołały zatrzeć ani trudna historia ani zniszczenia z czasów II wojny światowej.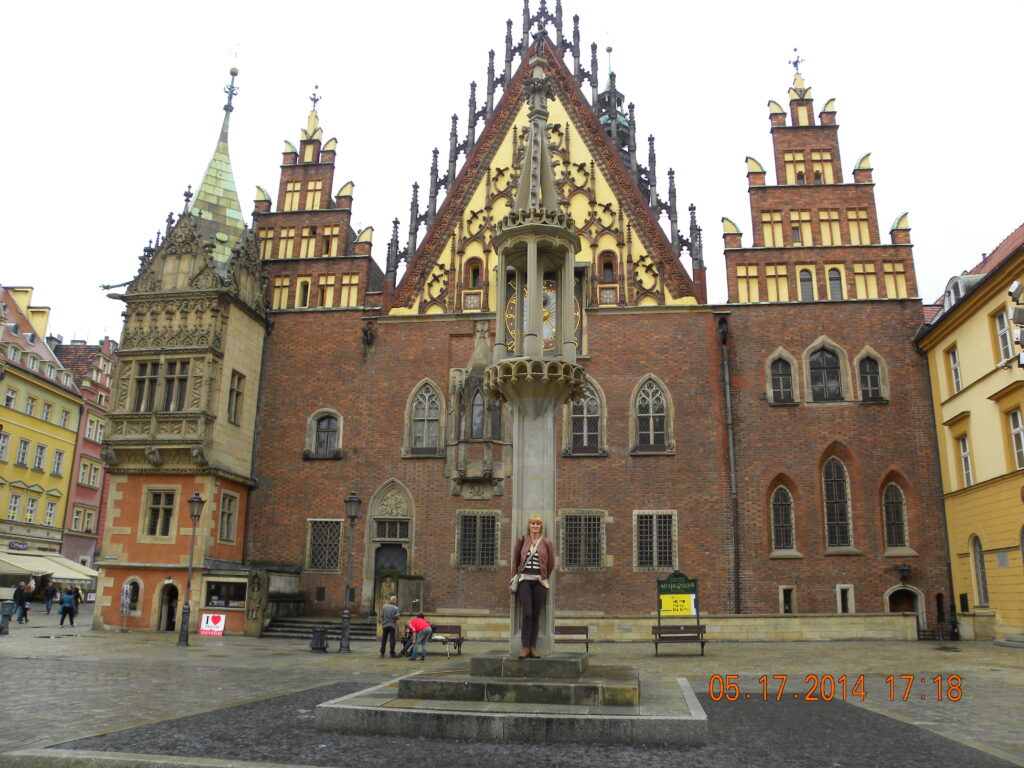 Historia Wrocławia
Wrocław może się poszczycić bardzo ciekawą i obfitującą w wydarzenia historią. Zawdzięcza ją przede wszystkim swojemu położeniu na skrzyżowaniu głównych szlaków handlowych Europy środkowej, co w przeszłości przyniosło mu wiele korzyści, ale także sprawiło wiele kłopotów.
Już w czasach starożytnych, na terenach obecnie zajmowanych przez współczesny Wrocław, znajdowała się osada o nazwie Budorigum. Nie ma na to co prawda potwierdzeń archeologicznych, ale uwidoczniono ją na mapie Klaudiusza Ptolemeusza około 147 roku. Pierwszymi mieszkańcami na tym terenie było słowiańskie plemię Ślężan. Zbudowali oni w dziewiątym wieku gród na wyspie Ostrów Tumski. (Ostrów Tumski obecnie nie jest wyspą, gdyż jedno z koryt rzeki Odry zostało zasypane w 1810 r. ale nazwa "ostrów" – co znaczy wyspa – pozostała do dziś).
Osada Ślężan została wraz z całym terenem podbita przez Czechów. Według tradycji pierwszy gród w tym miejscu został założony w X w. przez czeskiego księcia Bratysława pomiędzy 915-921 rokiem. Inna forma jego imienia to Wratysław, skad, wedlug niektorych, pochodzi nazwa miatsta.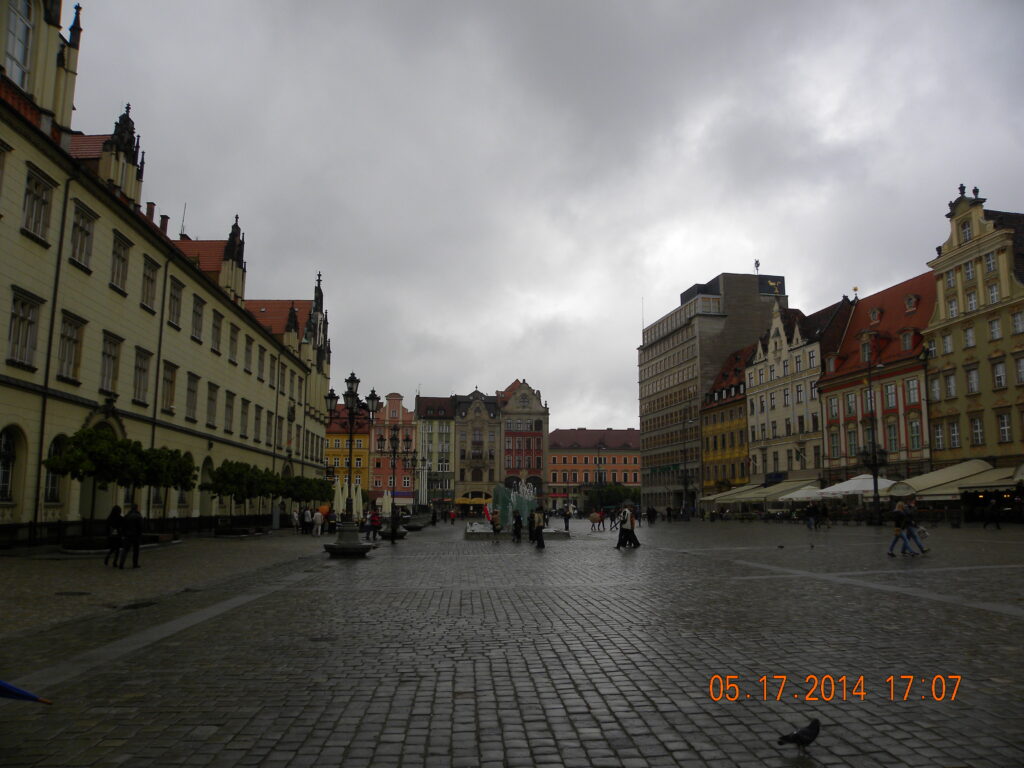 W 985 r. na Ostrowie Tumskim powstał pierwszy drewniany gród obronny, założony przez księcia Mieszka I. Przejął on kontrolę nad grodem Wrocław i włączył go wraz z całymi ziemiami śląskimi do do nowopowstającego państwa polskiego.
Ważnym wydarzeniem w dziejach miasta było ustanowienie we Wrocławiu biskupstwa rzymskokatolickiego. Doszło do tego w roku 1000, podczas zjazdu gnieźnieńskiego cesarza Ottona III i Bolesława Chrobrego. Pierwsza informacja o Wrocławiu jako o mieście pojawiła się w 1000 r., w bulli papieskiej, ustanawiającej w grodzie siedzibę biskupstwa. Krótko po tym we Wrocławiu wybudowano katedrę romańską.
Wrocław rozwijał się bardzo szybko przez następne dwieście lat. Sprzyjało temu położenie na Bursztynowym Szlaku – trasie kupców od obfitujacego w bursztyn Morza Bałtyckiego do miast Zachodniej Europy. Jednak nie wszystkim mieszkańcom tego terenu podobało się chrześcijaństwo. Niektórzy ludzie chcieli wrócic do wcześniejszych religii i właśnie oni w 1031 roku spalili Wrocław i katedrę, zas na jej miejscu zbudowali świątynię pogańską. Po przejeciu wladzy w Polsce przez Kazimierza Odnowiciela odnowiony zostal zarówno spalony Wrocław jak i odbudowana katedra.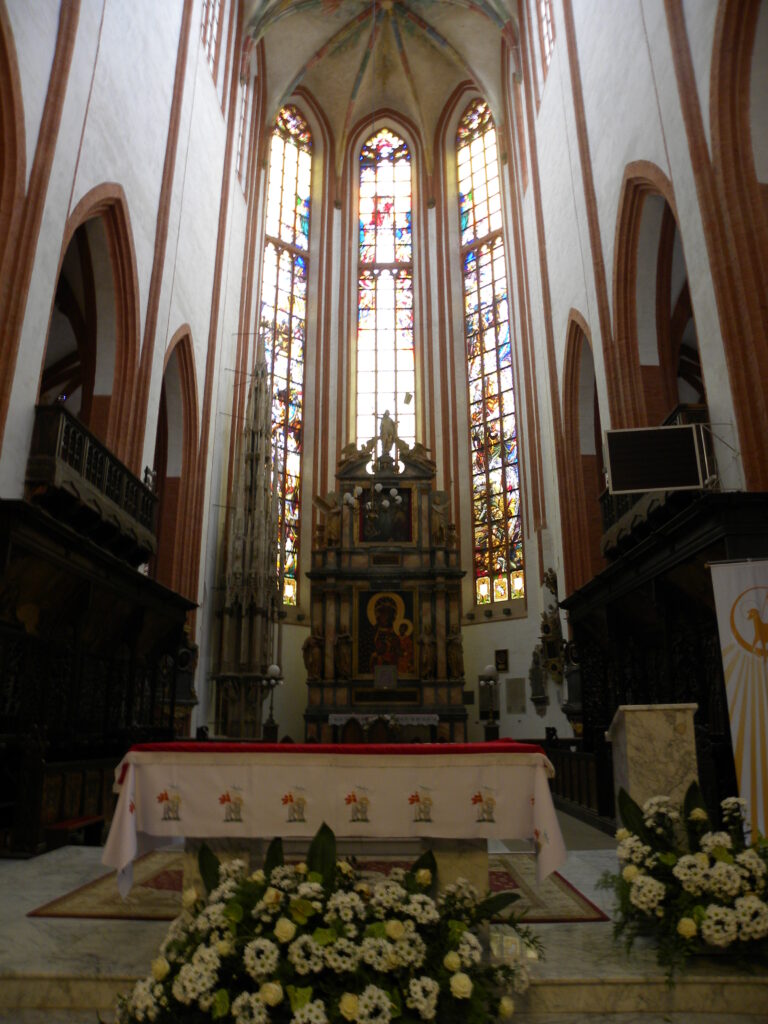 Po raz drugi Wrocław został spalony w kwietniu 1241 r podczas najazdu Mongołów, którzy dotarli aż pod Legnicę. Obronę skupiono jedynie do zamku na Ostrowie Tumskim który ocalał. Według legendy przyczynił się do tego cud wymodlony przez wrocławskiego dominikanina, błogosławionego o. Czesława. Odbudowa miasta rozpoczęła się w 1242 r. na prawie magdeburskim, przez syna Henryka Pobożnego Bolesława Rogatke. Miasto zostało odbudowane na południe od rzeki, wytyczono rynek i miasto ponownie rozkwitło. (Rynek Wrocławski to drugi co do wielkości rynek w Europie).
W 1474 r. wojska polskie podjęły nieudaną próbę zajęcia miasta. W latach 1490-1515 Wrocław prowadził wojnę handlową z Polską. W 1523 r. miasto przyjęło reformację. Wojna trzydziestoletnia (1618-1648) przyniosła koniec złotego wieku Wrocławia. Samo miasto nie zostało zniszczone, jednak cała okolica była spustoszona, i, co ważniejsze, nastąpił upadek handlu. W 1702 r. cesarz Leopold I założył w mieście kolegium jezuickie, ze wszystkimi przywilejami uniwersytetów europejskich. Dało to początek Uniwersytetu Wrocławskiego.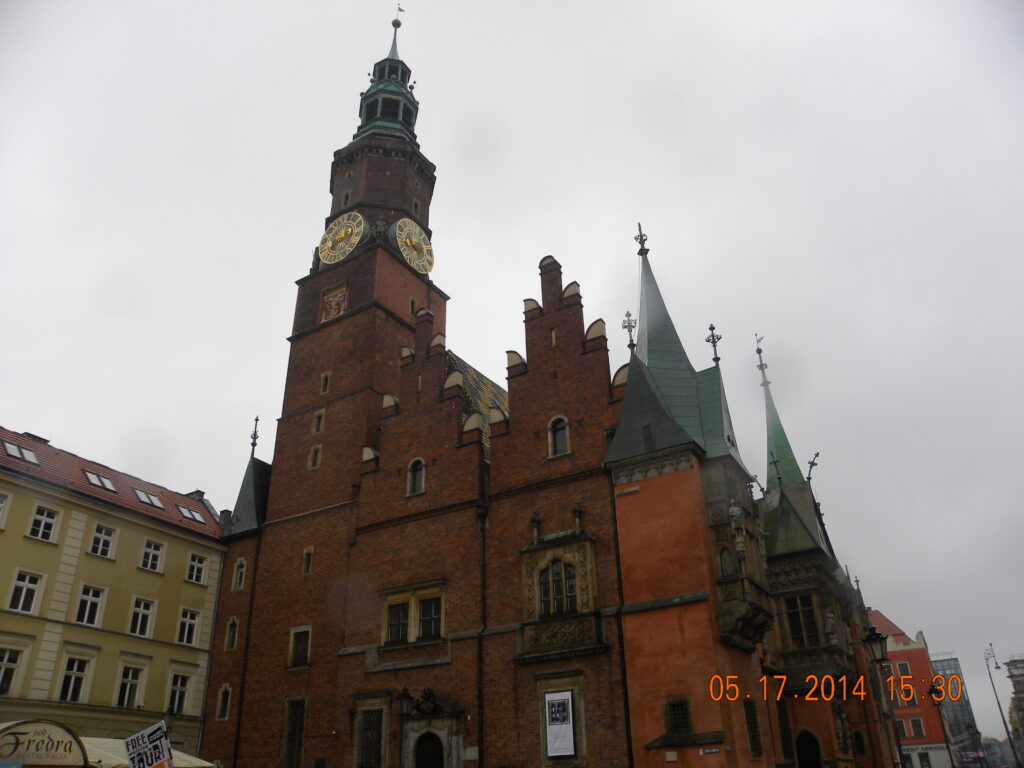 W wyniku I wojny śląskiej (1740-1742) Wrocław z prawie całym Śląskiem przeszedł pod panowanie Prus. Oznaczało to utratę wszystkich dotychczasowych tytułów. Wrocław otrzymał tytuł miasta królewskiego, stając się, obok Berlina i Królewca, trzecią rezydencją monarchy. W 1741 r. Śląsk zajął Fryderyk Wielki Pruski, Wrocław stał się wówczas częścią Prus, a jego nazwę zmieniono na Breslau.
W okresie wojen napoleońskich, na przełomie 1806 i 1807 roku, doszło do oblężenia miasta. Prusacy, nie mając perspektyw utrzymania Wrocławia, podpisali w dniu 7 stycznia 1807 r. akt kapitulacji. Francuzi nakazali wyburzenie murów obronnych oraz zlikwidowali zakon jezuicki, przeprowadzając częściową sekularyzację dóbr kościelnych. Kroki te miały decydujący wpływ dla dalszego rozwoju miasta, do którego w 1808 r. przyłączono znaczne obszary przedmieść. W 1811 r. nastąpiło połączenie kolegium jezuitów z protestanckim Uniwersytetem Viadrina z Frankfurtu nad Odrą. W ten sposób powstał nowy Śląski Uniwersytet im. Fryderyka Wilhelma (niem. Schlesische Friedrich-Wilhelm-Universität zu Breslau). W 1813 r. król pruski Fryderyk Wilhelm III ustanowił we Wrocławiu najsłynniejsze niemieckie odznaczenie wojskowe – Żelazny Krzyż.
Pod koniec XIX wieku nastąpił okres wielkiego rozwoju przemysłowego i kulturalnego miasta. W 1840 r. uruchomiono linię omnibusową, a w 1842 r. uruchomiono linię kolejową z Wrocławia do Oławy, a następnie na Górny Śląsk. W 1846 r. linia kolejowa połączyła Wrocław z Berlinem, a rok później z Wiedniem i Dreznem. Na początku XX w. przeprowadzono duże prace ziemne wokół rzeki Odry.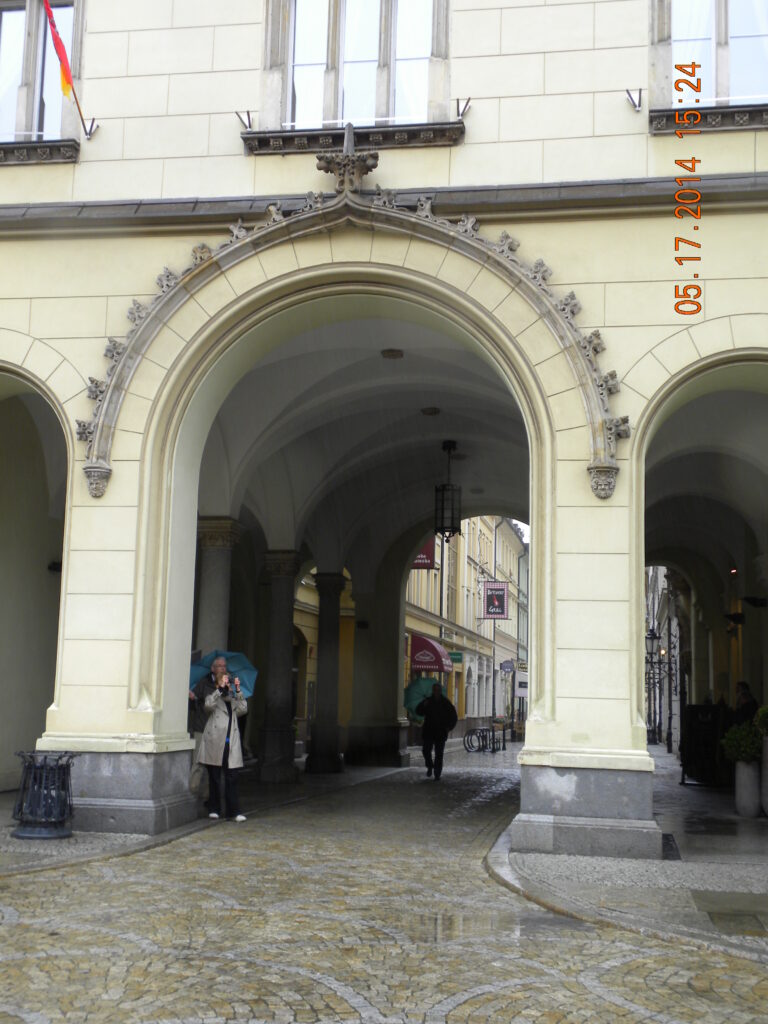 Po dojściu do władzy w Niemczech w 1933 r. narodowych socjalistów we Wrocławiu przystąpiono do usuwania wszelkich śladów łączności Śląska ze Słowianami. Następnie, podczas "nocy kryształowej" (z 9 na 10 listopada 1938 r.), spalono tamtejsze synagogi i splądrowano liczne sklepy oraz domy żydowskie. Przez większą część II wojny światowej miasto znajdowało się z dala od linii frontów, i mogło spokojnie się rozwijać, jednak w sierpniu 1944 r. zostało ogłoszone twierdzą (niem. Festung Breslau). W styczniu 1945 r. przeprowadzono przymusową ewakuację większości mieszkańców miasta. Z zimna i przemęczenia zmarło wowczas około 90 tys. osób, pozostali dotarli do Drezna. Oblężenie Wrocławia trwało od 13 lutego do 6 maja 1945 r., kapitulację twierdzy podpisał generał Hermann Niehoff cztery dni po upadku Berlina. Po kapitulacji Wrocław znalazł się granicach Polski i okazało się, że zniszczeniu uległo około 70% zabudowy. Po wojnie Niemców wysiedlono zas we Wrocławiu zaczęła się osiedlać głównie ludność z dawnych Kresów i Wileńszczyzny.
Po II Wojnie Światowej we Wrocławiu osiedliła się też część mojej rodziny. Brat mojej prababci ze strony ojca przyjechał do Wrocławia z żoną i dziećmi z okolic Wilna, skąd został wysiedlony przez Rosjan w ramach tak zwanej repatriacji. Do dzisiaj we Wrocławiu mieszkają moi kuzyni.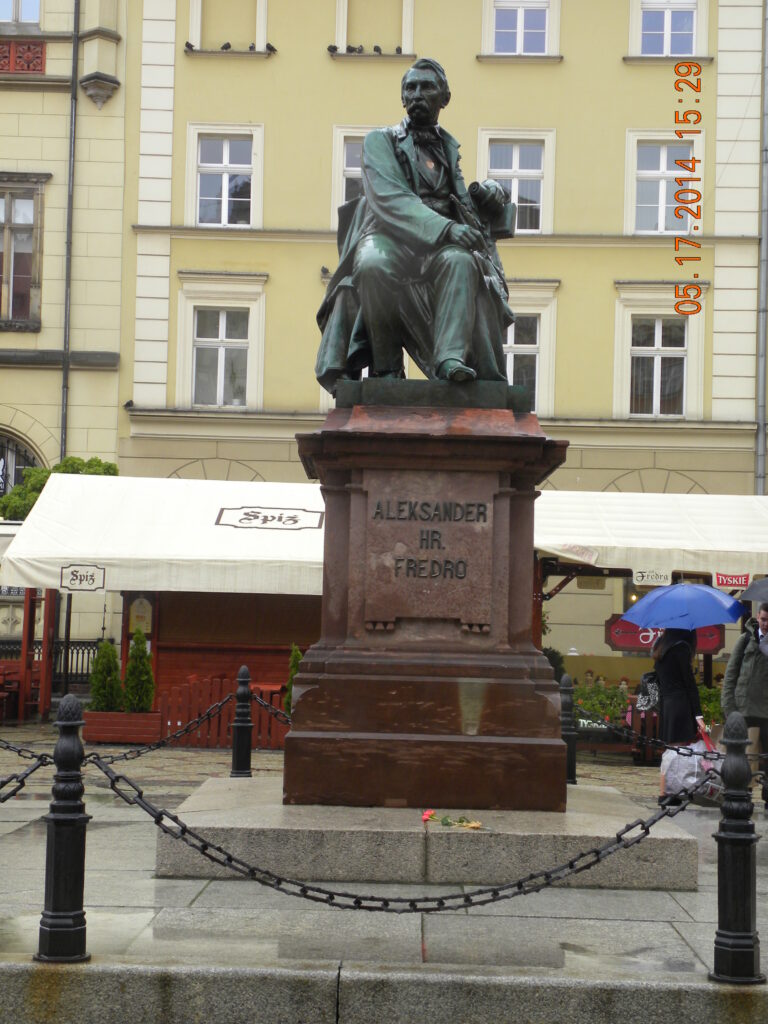 Ciekawostki i trochę o zabytkach
Najstarszym kościołem we Wrocławiu jest kościół św. Idziego, który został zbudowany około 1230 roku. Kościół świętych Wacława, Stanisława i Doroty został ufundowany w 1351 roku. Św. Wacław był Czechem, Stanisław Polakiem a Dorota Niemką. Trzej święci reprezentowali trzy narodowości zamieszkujące miasto. Kościół św. Elżbiety również pochodzi z XIV wieku.
W 1273 roku powstała we Wrocławiu najstarsza restauracja w Europie. Nazywa się Piwnica Świdnicka i istnieje już 749 lat.
Między XIII a XVI wiekiem powstała katedra św. Jana Chrzciciela.
Wrocławski Ratusz został zbudowany w XIII wieku.
Zegar astronomiczny został zbudowany w 1580 roku.
Kościół Najświętszego Imienia Jezus został zbudowany w latach 90. XVI wieku.
W 1702 r. powstała akademia która w 1811 r. przekształciła się w Uniwersytet Wrocławski. Również w 1811 roku powstał Wrocławski Ogród Botaniczny.
W 1785 r. założono Park Szczytnicki. Został zniszczony podczas wojen napoleońskich, ale później odrestaurowano go i ponownie stał się parkiem.
W 1810 r. zasypano jeden z dopływów Odry i Ostrów Tumski przestał być wyspą.
Cmentarz Żydowski we Wrocławiu został założony w 1856 r. (Wrocław miał liczną społeczność żydowską).
Dworzec Wrocław Główny powstał w 1857r.
Most Piaskowy powstał w 1861 r., a Wrocławskie Zoo w 1865 r.
Most Tumski powstał w 1890 r.
Tor Wyścigów Konnych Partynice otwarty w 1907 r.
Hala Targowa powstała w 1908 r. a Hala Stulecia została zbudowana w 1913 roku. Również w 1913 roku powstał Ogród Japoński.
Panorama Racławicka powstała w 1894 r., a we Wrocławiu została wystawiona w 1985 r.
W 1997r., Wrocław nawiedziła olbrzymia powódź.
W 1999 roku postawiono pomnik ofiar zbrodni katyńskiej z 1940 roku.
W 2006 roku wrocławska Hala Stulecia została wpisana na Listę Światowego Dziedzictwa UNESCO.
Centrum handlowe Magnolia Park zostało otwarte w 2007 roku.
Wrocławska fontanna powstała w 2009 roku.
Betonowa rzeźba Krzesło powstała w 2011 roku.
Również w 2011 roku otwarto Stadion Wrocław.
Sky Tower powstał w 2012 roku.
W 2016 roku Wrocław został mianowany Europejską Stolicą Kultury.