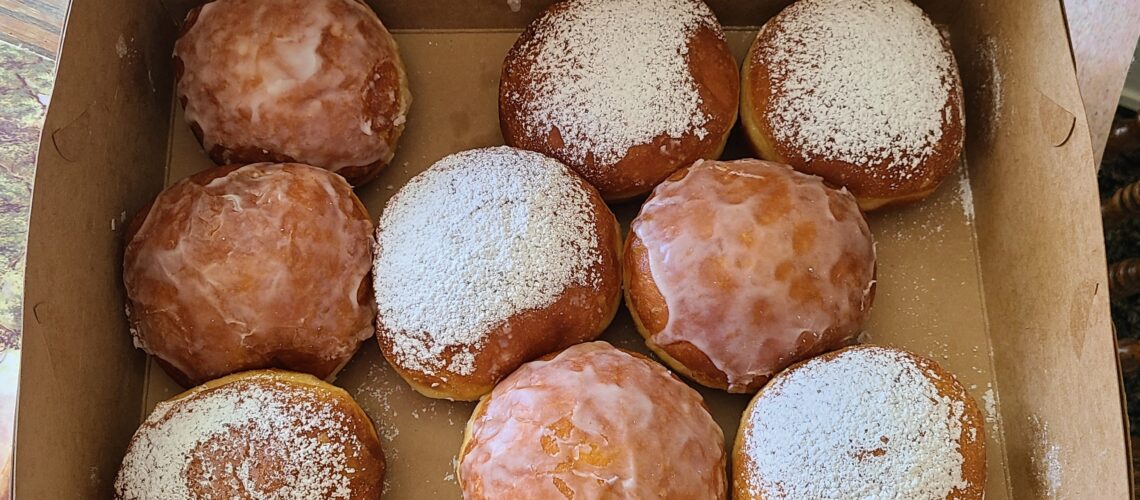 Fat Thursday – where did this custom come from?
A donut with a plum, a rose, or maybe with an advocaat? The ancients already knew that it is not worth to skip those delicious pastries on a Fat Thursday.
It used to be believed that whoever eats a donut on a Fat Thursday would ensure himself happiness all year round. It is undoubtedly one of the most distinctive and anticipated days. There are loads of different kinds of donuts on store shelves. Even people who follow strict diets will be tempted by something sweet.
When do we celebrate Fat Thursday?
It's a movable date, depending on when the Easter falls. In the Christian tradition, it is the last Thursday before Lent. It begins the week ending the carnival, which lasts until Ash Wednesday. On this day, overeating is allowed.
Initially, in Poland it was the time of the so-called carnivorous games, i.e. boisterous games and hard-to-digest dishes, such as cabbage with pork greaves, dumplings with buckwheat or millet or pork fat. The custom of eating sweet donuts appeared around the 16th century.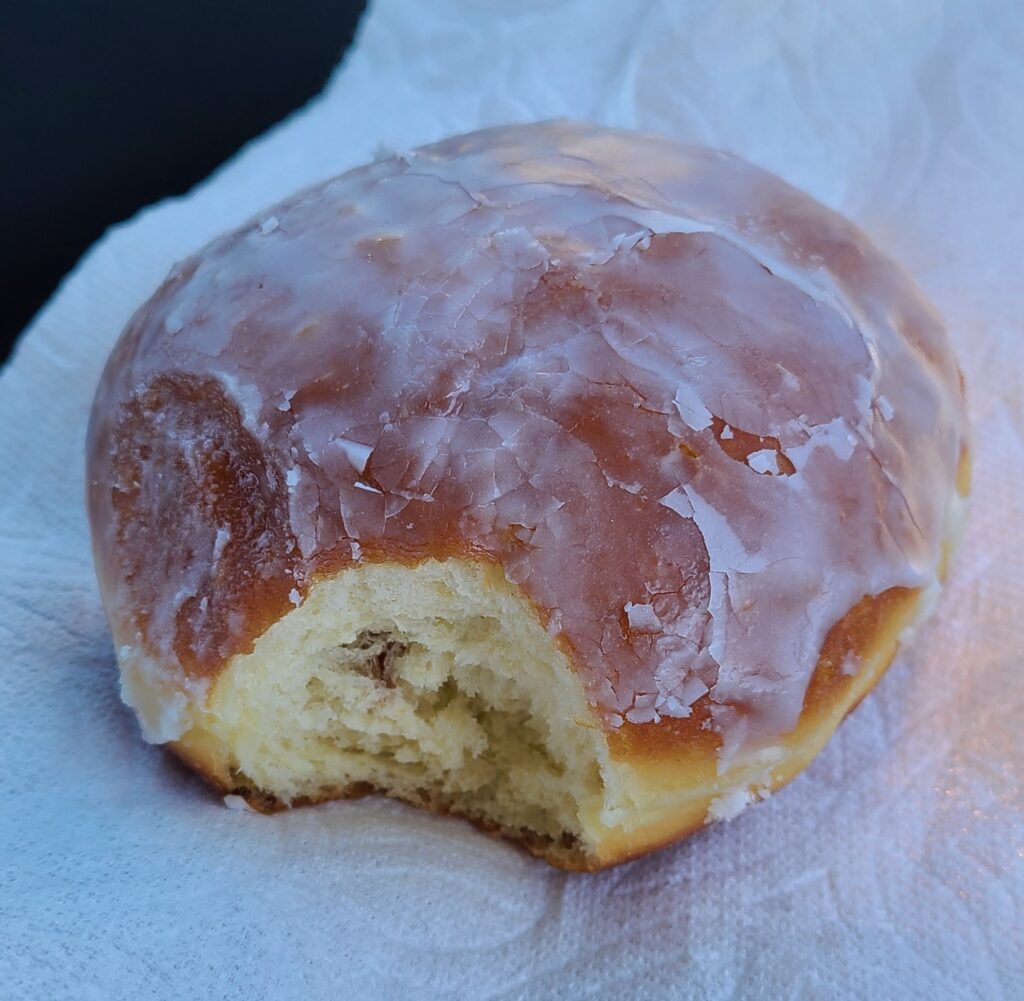 Fat Thursday In Lesser Poland
In the past, Lesser Poland celebrated this holiday in a specific way. It was called Combrowa Thursday and the party was led by women. Legend has it that this term comes from the surname of Krakow's mayor Combra. He was supposed to be a bad man and hard on the market traders. He died on Fat Thursday, and on this occasion, women organized annual walks through the city with an dummy resembling a man torn apart during play, as well as dancing and drinking. The tradition continued until 1846, when Krakow was incorporated into Austria and the celebration of this holiday was forbidden.
Pagan Fat Thursday
It turns out that the celebration of those sweets dates back to ancient times, but it looked completely different then. The forerunners of this custom were the Romans, who celebrated the end of winter and the arrival of spring. On that day, they ate fatty foods, especially meat, and drank large amounts of wine. The snack was bread dough donuts stuffed with bacon. The rituals of the ancient Slavs, who used to eat fatty pastries on important occasions, were similar.
Fatty delicacies
The most popular sweets are donuts, and angel wings, in some regions called brushwood or crispbread. Currently, we can find many types and flavors. In the past, nuts or almonds were hidden in donuts. Finding them was meant to bring happiness and success in the future. It was also an old Polish custom to have the fillings fried by unmarried girls. They proved this way that they are good housewives.
So grab a donut, or two, or seven and don't worry about calories, you can easily burn them the next day. After all, we only celebrate this day once a year!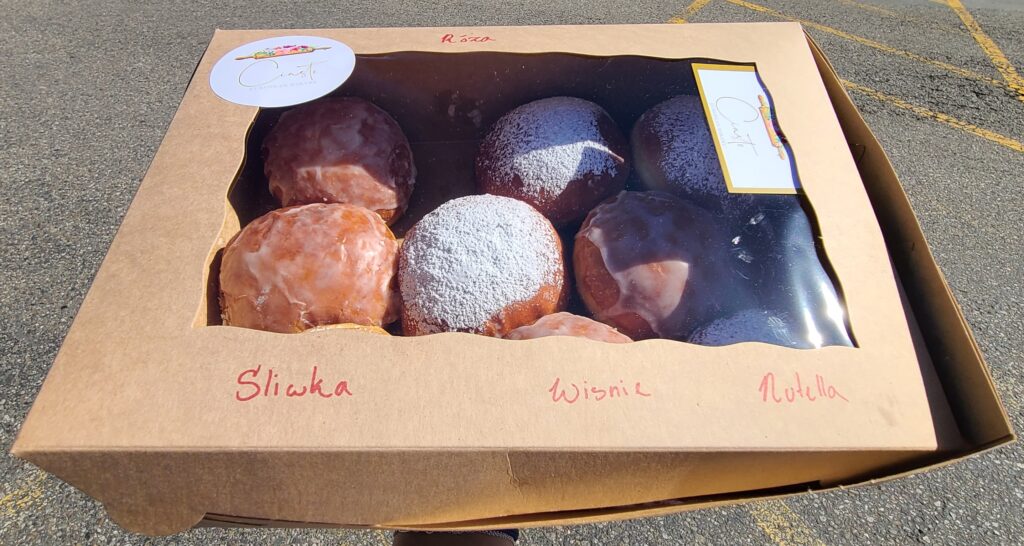 Tłusty czwartek – skąd wziął się ten zwyczaj?
Pączek ze śliwką, różą, czy może z adwokatem? O tym, że w tłusty czwartek nie warto sobie odmawiać, wiedzieli już starożytni.
Dawniej wierzono, że kto zje pączka w tłusty czwartek, zapewni sobie szczęście przez cały rok. Bez wątpienia jest jednym z najbardziej charakterystycznych i wyczekiwanych dni. Na półkach sklepowych pojawia się mnóstwo różnego rodzaju pączków. Nawet osoby przestrzegające rygorystycznych diet skuszą się na coś słodkiego.
Kiedy obchodzimy tłusty czwartek?
Jego data jest ruchoma, zależna od terminu Wielkanocy. W tradycji chrześcijańskiej jest to ostatni czwartek przed Wielkim Postem. Rozpoczyna on tydzień kończący karnawał, który trwa do Środy Popielcowej. W tym dniu dozwolone jest objadanie się.
Początkowo w Polsce był to czas tak zwanych mięsopustów, czyli hucznych zabaw i ciężkostrawnych potraw, takich jak kapusta ze skwarkami, pierogi z kaszą gryczaną lub jaglaną czy słonina. Zwyczaj jedzenia słodkich pączków pojawił się około XVI w.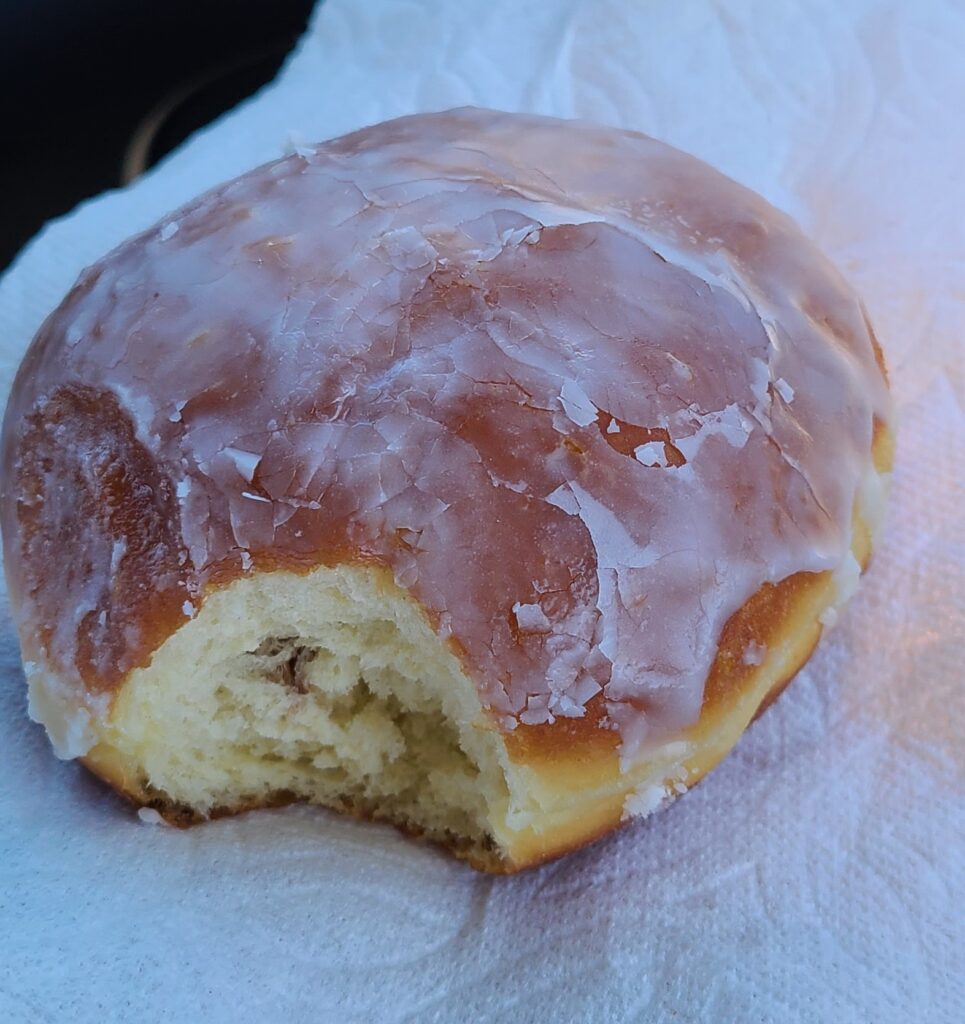 Małopolski Tłusty Czwartek
Dawniej w Małopolsce obchodzono to święto w specyficzny sposób. Było nazywane combrowym czwartkiem, a zabawa urządzana była pod wodzą kobiet. Legenda głosi, że termin ten pochodzi od nazwiska krakowskiego burmistrza Combra. Miał być człowiekiem złym i surowym dla handlarek z rynku. Zmarł w tłusty czwartek i z tej okazji kobiety corocznie organizowały pochody przez miasto z kukłą przypominającą mężczyznę rozszarpywaną podczas zabawy oraz tańce i pijatyki. Tradycja utrzymała się do 1846 r., gdy wcielono Kraków do Austrii i zakazano obchodów tego święta.
Tłusty Czwartek u pogan
Okazuje się, że święto słodkości sięga czasów starożytnych, jednak wyglądało ono zupełnie inaczej. Prekursorami tego zwyczaju byli Rzymianie, którzy świętowali odejście zimy i nadejście wiosny. Tego dnia spożywali tłuste potrawy, w szczególności mięsa, oraz pili duże ilości wina. Przekąskę stanowiły pączki z ciasta chlebowego nadziewane słoniną. Podobnie wyglądały obrzędy dawnych Słowian, którzy mieli zwyczaj jadania tłustych wypieków z okazji ważnych uroczystości.
Tłuste przysmaki
Najpopularniejszymi słodkościami są pączki, zwane również kreplami, oraz faworki, w niektórych regionach nazywane chrustem lub chruścikami. Obecnie możemy spotkać wiele ich rodzajów i smaków. Dawniej w pączkach ukryte były orzechy lub migdały. Znalezienie ich miało zwiastować szczęście i powodzenie w przyszłości. Staropolskim zwyczajem było również smażenie faworków przez panny na wydaniu. Miały one w ten sposób udowodnić, że są dobrymi gospodyniami.
W Tłusty Czwartek nikt nie liczy kalorii. Można je łatwo spalić następnego dnia. W koncu obchodzimy ten dzień tylko raz w roku!