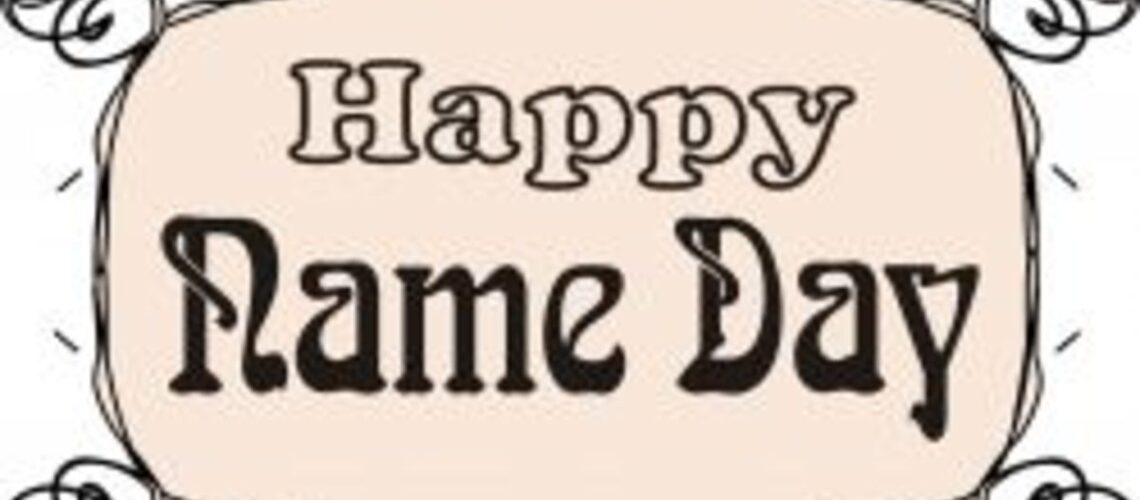 Happy name day to me!
Today, as every year, is my name day. On this occasion, I would like to share with you some reflections about this day.
What is this custom and where did it come from? Why are name days so important for many people and why are they so eagerly celebrated despite so many changes in society?
Celebrating name days is a custom originating in Christian countries and it concerns the cult of individual Saints. It is therefore related to the deep Christian tradition for which the Saints and the Blessed were a very important part. The custom of celebrating name days has been firmly established in Poland, as well as in such countries as Bulgaria, Greece and Sweden. When giving a child a name, it was believed that the child would be endowed with the characteristics of a given Saint. Giving a name is associated with rituals, formerly only religious, i.e. baptism and confirmation, and now also public, i.e. a recording in the registry office. Initially, names were not given permanently. In many cultures, the first name given immediately after birth has been changed during the act of induction into the adult community or during initiation rites. Changing the name could also be associated with taking a new role, as in the case of Pope or monks.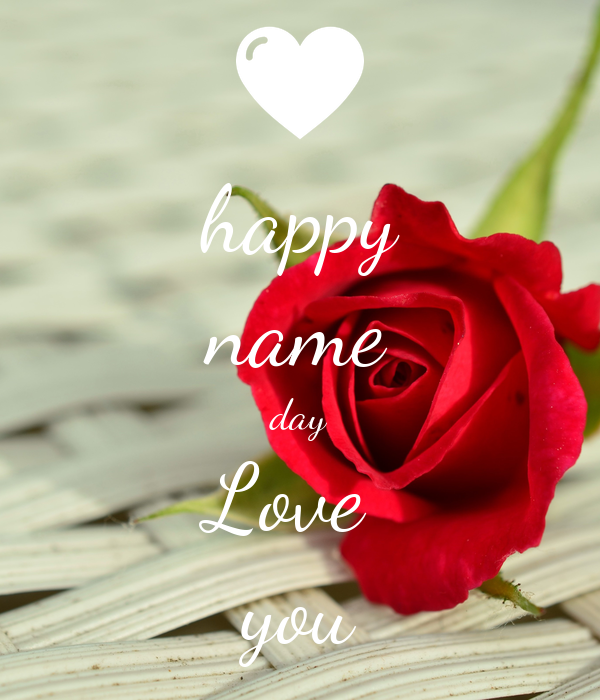 Names in the calendar are repeated very often, so we are dealing with, for example, ten Jans or five Agnieszkas throughout the year, each on a different day and month. So how to determine when is our name day? Until recently, the name day was celebrated on the day closest day to our birthday – for example, if someone was born on September 20 and her name is Agnieszka, then her name day falls on January 21. Currently, this rule is no longer followed and everyone can choose their name day.
In Western countries, only birthdays are celebrated, while in Poland, we most often celebrate both birthdays and name days. We organize meetings and small parties for family and closest friends and we enjoy this special day of the year with them.
Should we still celebrate the name day, or should birthdays be more important than in Western countries?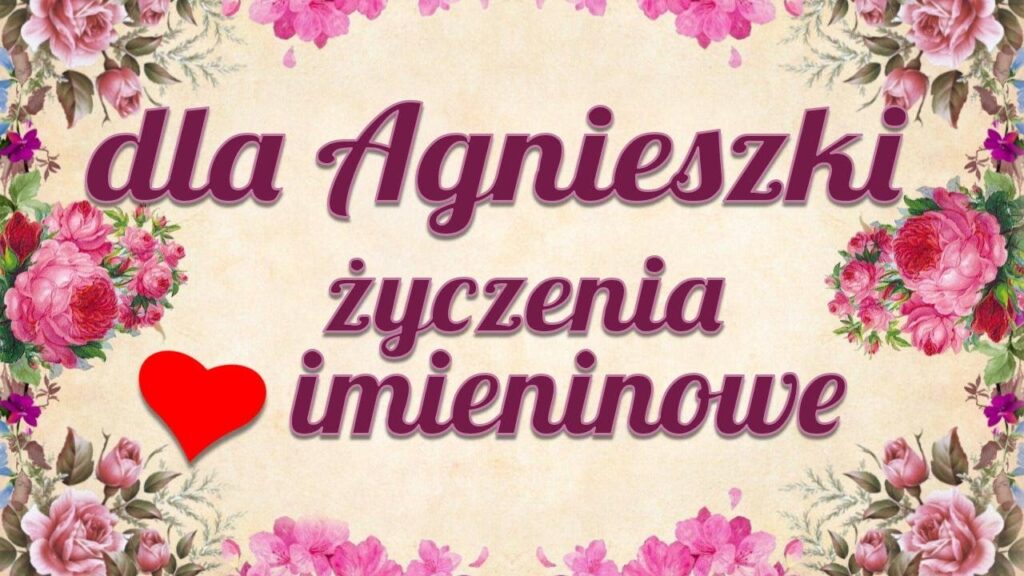 Everything really depends on us, on the traditions of a specific family and their customs. Celebrating name days is still popular among Poles, at least in most of the country (in Upper Silesia and Kashubia this custom has not been adopted).
In the times of the People's Republic of Poland in our country, it was the duty of the name day person to prepare refreshments at the workplace. On that day, everyone wished him good wishes, there were flowers and gifts. Until recently, it was also a custom of name days to send greeting cards. Recently, conventions of people with the same name have also become very popular, such as the famous Krystyna's conventions, initiated by Krystyna Bochenek 15 years ago, or meetings and dances organized by the Andrew brotherhoods.
Personally, I prefer to celebrate my name day rather than my birthday, which is a very nice holiday, but reminds me too much of the faster and faster time. And you?
Dzis, jak co roku, sa moje imieniny. Z tej okazji chciałam podzielić się z Wami kilkoma refleksjami na temat tego dnia.
Czym jest ten zwyczaj i skąd się wziął? Dlaczego dla wielu osób imieniny są tak ważne i pomimo tak wielu zmian w społeczeństwie są tak chętnie obchodzone?
Obchodzenie imienin to obyczaj wywodzący się z krajów chrześcijańskich i dotyczy on kultu poszczególnych świętych. Wiąże się to więc z głęboką tradycją chrześcijańską, dla której święci i błogosławieni byli bardzo ważną częścią. Zwyczaj obchodzenia imienin mocno przyjął się w Polsce, jak również w takich krajach jak Bułgaria, Grecja czy Szwecja. Nadając dziecku imię wierzono, że obdarzone ono zostanie cechami danego świętego. Z nadaniem imienia wiążą się obrzędy, dawniej tylko religijne, czyli chrzest i bierzmowanie, a obecnie również publiczne, czyli zapis w urzędzie stanu cywilnego. Początkowo nie nadawano imion na stałe. W wielu kulturach pierwsze imię, nadane zaraz po urodzeniu, zmieniano w czasie aktu wprowadzenia do dorosłej społeczności lub w czasie obrzędów inicjacyjnych. Zmiana imienia mogła się wiązać również z objęciem nowej roli, jak w przypadku papieży, czy zakonników.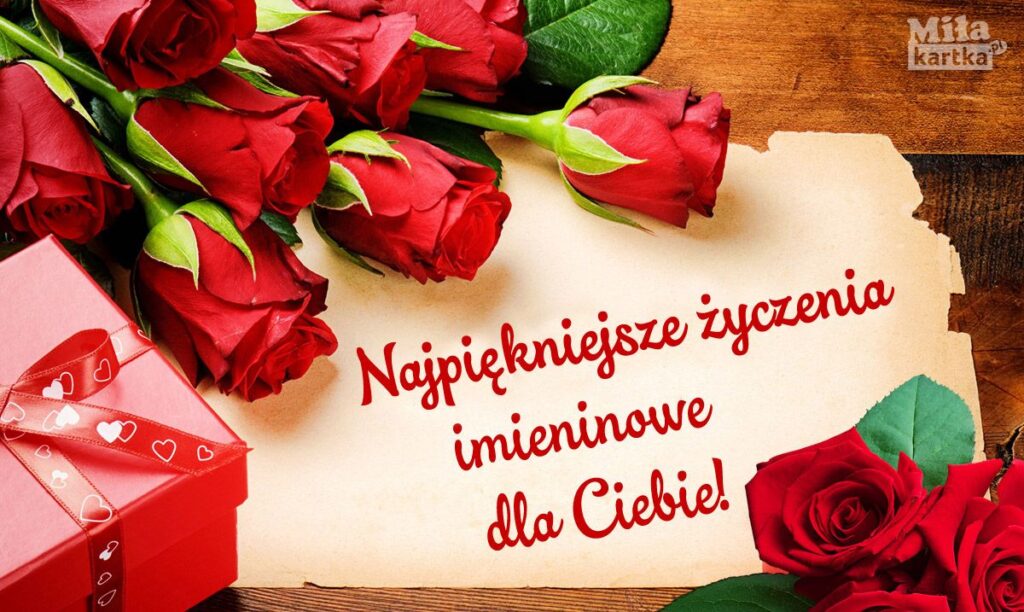 Imiona w kalendarzu powtarzają się bardzo często, mamy więc do czynienia w ciągu całego roku z przykładowo dziesięcioma Janami czy piecioma Agnieszkami, każdy z innego dnia i miesiąca. Jak wiec okreslic, kiedy więc przypada dzień naszych imienin? Do niedawna imieniny obchodzone byly w dniu najblizszym po naszym dniu urodzin – przykladowo, jesli ktos urodzil sie 20 wrzesnia i ma na imie Agnieszka, wowczas jego imieniny przypadaja na 21 stycznia. Obecnie ta zasada nie jest już przestrzegana i każdy sam sobie może wybrać dzień imienin.
W krajach zachodnich obchodzi się tylko urodziny, natomiast w Polsce najczesciej swietujemy zarowno urodziny jak i imieniny. Urządzamy wtedy spotkania dla rodziny i najbliższych znajomych i razem z nimi cieszymy się tym szczególnym dniem w roku. Cieszymy się, że bliscy o nas pamiętają i nie żałują pieniędzy, aby podarować nam coś na pamiątkę. Każdy z nas lubi spędzać czas z bliskimi, lubi dostawać prezenty i lubi, kiedy inni o nim pamiętają, dlatego cieszmy się, że mamy taki dzień w roku, wykorzystując go na miłe spotkanie ze znajomymi lub rodziną.
Czy nadal powinniśmy obchodzić imieniny, czy może jednak wzorem krajów zachodnich urodziny powinny byc ważniejsze?
Wszystko tak naprawdę zależy od nas, od tradycji konkretnej rodziny i ich zwyczajów. Wśród Polaków w dalszym ciągu obchodzenie imienin jest nadal popularne, przynajmniej w większej części kraju (na Górnym Śląsku i Kaszubach ten zwyczaj się nie przyjął).
W czasach Polski Ludowej w naszym kraju obowiązkiem solenizanta było przygotowanie poczęstunku w miejscu pracy. W tym dniu wszyscy składali mu życzenia, były kwiaty oraz prezenty. Zwyczajem imieninowym praktykowanym do niedawna było też wysyłanie kartek z życzeniami. Ostatnio bardzo popularne stały się także zjazdy osób o tym samym imieniu, jak na przykład słynne zjazdy Krystyn, który zapoczątkowała Krystyna Bochenek przed 15 laty lub spotkania i bale organizowane przez bractwa Andrzejowe.
Osobiście wolę obchodzic imieniny niz urodziny, które są co prawda bardzo miłym świętem, ale za bardzo przypominają mi o coraz prędzej upływającym czasie. A Wy?