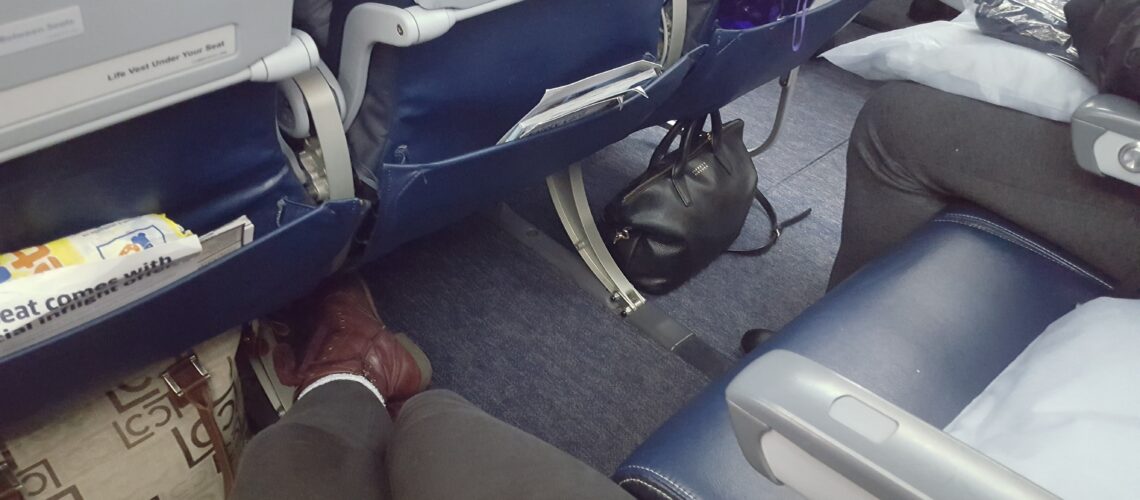 How to – packing tips – part 1 – carry on
When traveling by plane we may to take with us two types of a luggage – check-in and carry-on. In this post I wanted to focus on restrictions and permission in regards to carry-on luggage.
A bag or a suitcase?
Travelers often ask what is better for packaging: a bag or a suitcase. This question arises in both check-in and carry-on cases. So let's look at the advantages and disadvantages of both solutions: The travel bag is light, usually weighs up to half a kilo, you can pack more into it, it's flexible so it adapts more to the content, but the basic problem is that you have to carry it. It also protects the contents less and clothes are usually wrinkled. The suitcase has wheels, which makes it easier because you do not need to carry it, hard and stiff walls protect the contents from damage and clothes from wrinkling. However, it's much heavier because the empty suitcase weighs about 2 kg.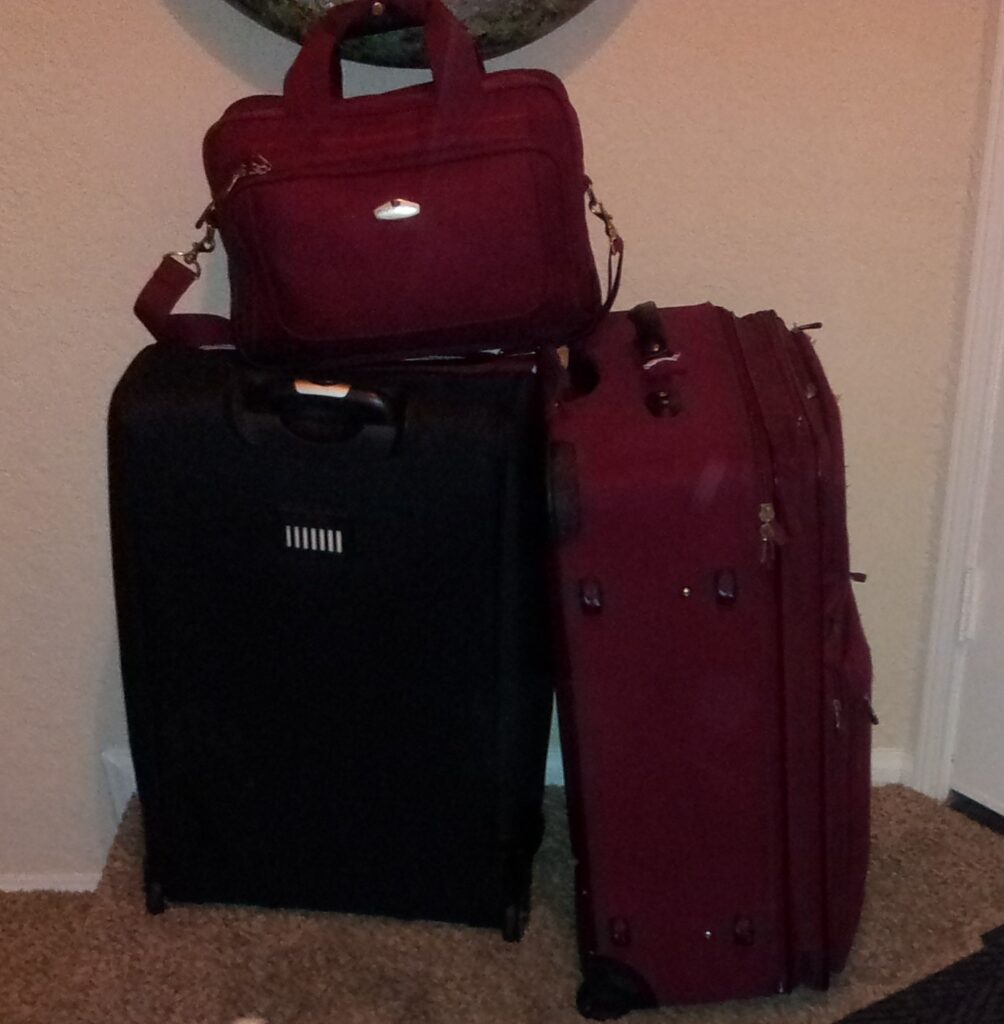 When traveling by plane, we must adapt to the regulations:
Size matters
Before we go on a journey, let's start by checking what is the maximum size of carry-on permitted in a given airline. Remember that every extra kilo is immediately reflected on our pocket, because we will have to pay for an over baggage, sometimes depending on the line air, a considerable sum, which will unexpectedly increase travel costs. Below you will find rules and regulations regarding sizes and weight of carry-on for several well-known European lines:
Ryanair – 2 pieces of luggage (1: max. 10kg and size up to 55 x 40 x 20cm, 2: small bag 35 x 20 x 20cm)
Wizzair – 1 piece of luggage and size 42 x 32 x 25cm
Air France – 2 pieces of luggage with a maximum total weight of 12kg (1 .: max. Size 55 x 35 x 25cm, 2: women's handbag, briefcase or laptop bag)
LOT – 2 pieces of luggage (1: max. 8kg and 55 x 40 x 23cm, 2: women's handbag or laptop bag 40 x 35 x 12cm)
2. What can be packed in hand luggage
Cosmetics is the reason why many people decide to buy checked-in luggage. Before you do that, think about whether the amount of cosmetics allowed in a carry-on limits is enough. Remember that it is always more convenient to take small samples and when they are finished buying something in place, because it may turn out that what we took was enough
Cosmetics should be packed in a transparent bag (zip-lock) size of max 20cm x 20cm. Instead of a large bottle, pour the cosmetics into small transparent containers, max. 100ml each. You can have up to 10 such vials – a total of 1 liter of cosmetics per person
3. Clothes
Naturally, everything depends on the season and the place you choose, but here are some simple rules to follow. Wear the heaviest boots (if you need more than one pair) on the plane, similarly with the warm coat, jacket or thick sweater, even if you take two pieces. It will not count as a limits. If the problem is not the weight but the volume of clothes, a good idea may be using compression bags. They are often waterproof and stain resistant, so they are useful in further travel, and in addition can significantly reduce the space occupied. Another idea are vacuum bags – plastic string bags, from which air is sucked out by the vacuum. This way you may be able to compress clothes by up to half their volume. You can order them very cheap online, looking for "vacuum travel bags". In addition, a very good way that I saw on Facebook is to roll clothes. It's a great idea because first the clothes take up much less space than the ones we put together, and also they wrinkle a lot less than if we put them in the "cube".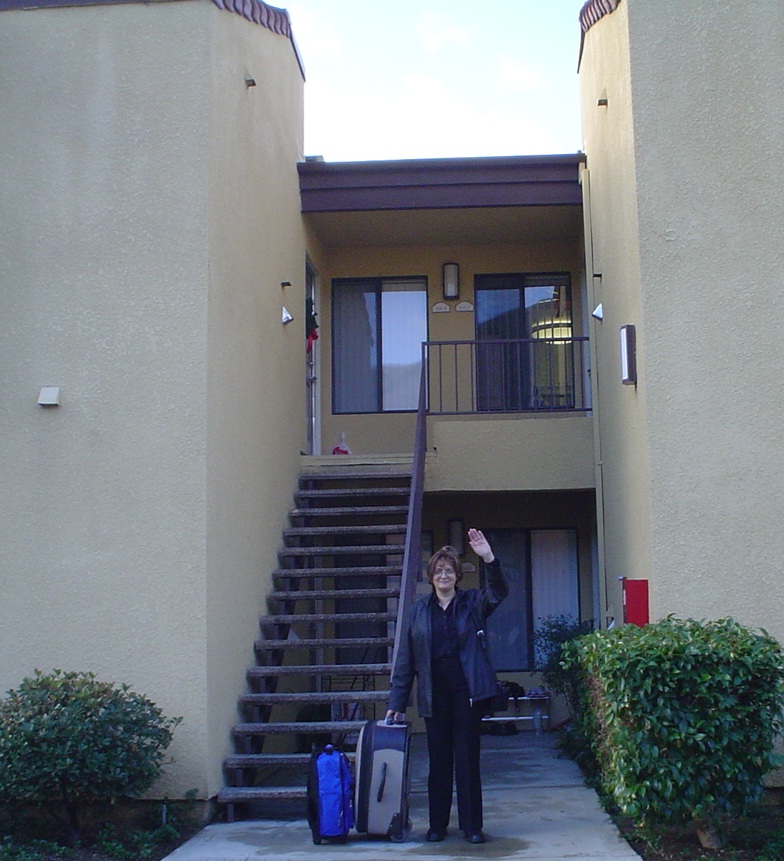 4. Food and drinks
Can you take food to the plane? The general rule is that you may take a food of solid consistency on a plane, and liquids and semi-solids (jellies, yoghurts, soups) are subject to the same restrictions as liquids. The exception is meals for small children. How does it look in practice? You can bring a sausage for your family in London in a carry-on, as long as it's tightly packed and the amount will not raise suspicions that it may not be for "private use". You can bring hard cheeses from Italy or France, soft ones are treated like liquids. What Polish delicacies can you take to the USA? Unfortunately, virtually none. Usually there is no problem with home baked goods or packaged sweets, but it is a matter of good will of the customs officer. You will not be allowed to bring meat products and fresh fruit if you fly outside of the EU.
As for the alcohol – the original packed alcohol up to 70% is subject to the same restrictions as liquids. It's best to wrap it into something soft and pack it into checked baggage. Remember that it still can be a subject to customs and phytosanitary regulations. Limits do not matter in the case of alcohol bought in the duty-free zone at the airport. The most comprehensive source of knowledge regarding the liner in baggage is the so-called white list of the Civil Aviation Office. If you want to bring your loved ones' delicacies from other parts of the world, check the customs regulations first and choose food packed tightly. It does not seem to arouse interest among customs officers. Otherwise, our often-not-so-cheap purchase will end in the trash can.
5. Electronics and books
Nowadays hardly anyone travels without a smartphone, laptop or tablet and a camera or camcorder. Each of these things not only weighs but also needs a charger and often a cover. If we add to this a book (if you prefer paper one) and magazines, these things can often take up all your carry-on.
Most lines are not allowed to pack electronics into checked baggage, and if we do it and it will be damaged or lost, the lines will not be responsible for it and we will not get any compensation. Remember to pack the electronics last. Going through security check at the airport, you will be asked to put your computer, tablet and other gadgets into special, separate containers. If they are on top – it will go smoothly and will not take unnecessary time.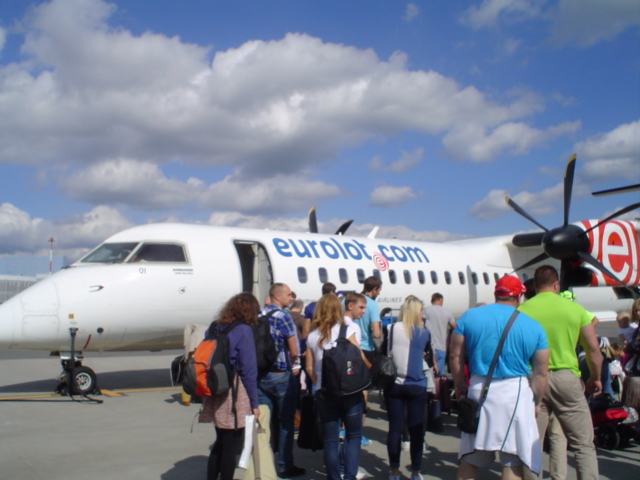 The amount of carry on
The limits depend on the internal regulations of each airline. below are few examples of Polish airlines LOT:
Depending on the class of travel, passengers may take with them on board:
LOT Business Class – 2 items each up to 9 kg
LOT Premium Economy (intercontinental flights) – 2 items, up to 12 kg in total (1 item max. 8 kg)
LOT Premium Economy (international flights) – 1 piece up to 8 kg
LOT Economy Class – 1 piece up to 8 kg
LOT Economy Simple – 1 piece up to 8 kg
Hand luggage should fit in the upper shelf on the deck or under the seat in front of you. In case of flights operated by DH4 planes, the "Delivery at Aircraft" procedure applies. When boarding, the carry-on is loaded into the hold of the baggage during the flight and returned to the passenger after the aircraft has landed. In this case, before handing over the luggage, all valuable items (eg computer, money, keys, documents, etc.) should be taken out and taken on board by the passenger.
Additionally, in most airlines, we are entitled to a personal item:
a women's bag or a men's bag or a laptop (dimensions 40 cm x 35 cm x 12 cm)
for traveling with children – food and folding stroller or stroller
People with disabilities can take with them the following items necessary during the trip:
wheelchair (the wheelchair will be loaded into the luggage compartment before boarding and will be returned to the passenger after landing)
crotches or other medical equipment for personal use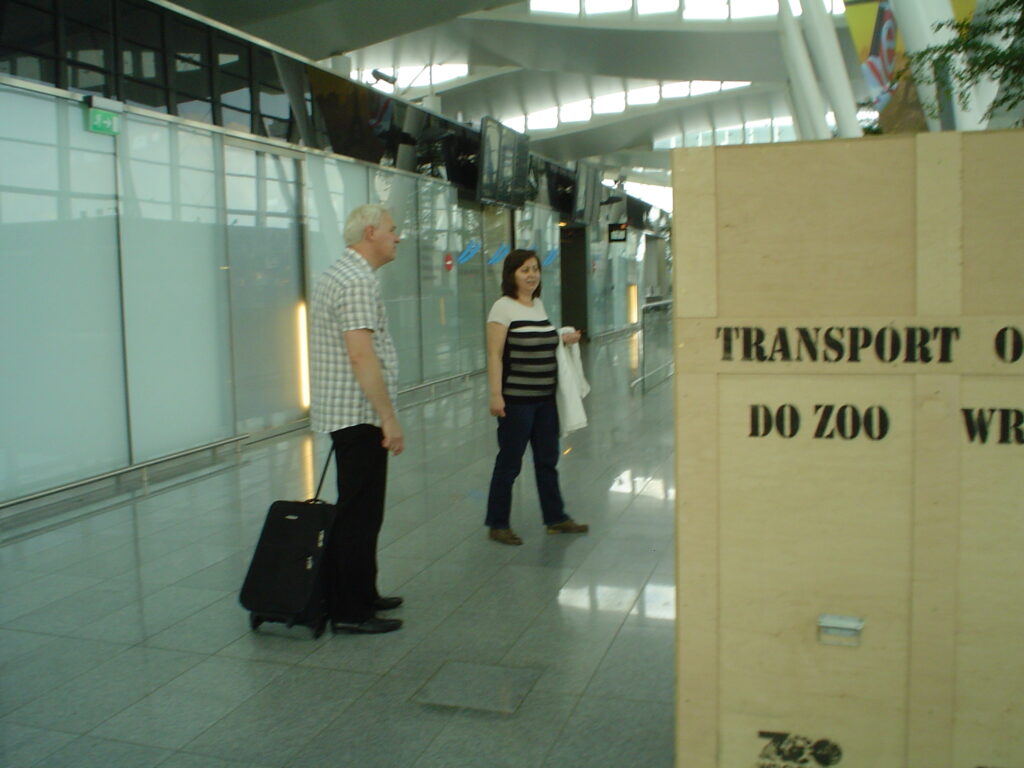 Articles not allowed on the plane:
perfumes,
gels (e.g. shampoos, shower gels),
pastes,
cosmetics in a liquid form (lip gloss, foundation, mascara),
creams, conditioners and olives,
sprays,
liquid substances under pressure (e.g. shaving gels, deodorants),
water and other drinks, soups, syrups,
other substances with similar consistency.
Containers with liquids and similar products can have a capacity of up to 100 ml each (the maximum capacity indicated on the packaging printout applies). All liquid containers should fit in a plastic bag not exceeding 1-liter capacity.
Articles allowed on the plane:
liquids in containers up to 100 ml packaged in a transparent, openable / single bag with a capacity of up to 1 liter;
dietetic products and medications, including baby food, necessary for the duration of the journey;
liquids purchased at duty-free stores of any airport or airline, provided they are packed in a special, marked, compliant bag.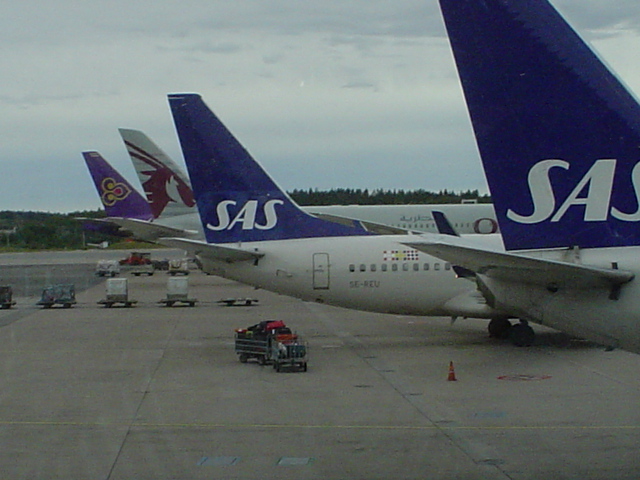 A list of certain hazardous materials allowed only in carry-on (those items are not allowed in checked-in luggage):
barometers and mercury thermometers carried by a representative of the government's weather authority or similar official institution.
lithium-ion batteries with a capacity of over 100 Wh, but not exceeding 160 Wh, used for electronic devices. No more than two spare batteries can be carried only in hand baggage. Each of these batteries must be separately protected to protect against short circuits. Devices equipped with such a battery can be given in checked baggage as well as cabin luggage.
spare lithium or lithium-ion batteries or accumulators for electronic devices may only be carried in cabin luggage. The batteries must be separately protected against short circuits.
fuel cell assemblies and spare cartridges (cartridges) fueling portable electronic devices (eg cameras, mobile phones, portable computers and cameras).