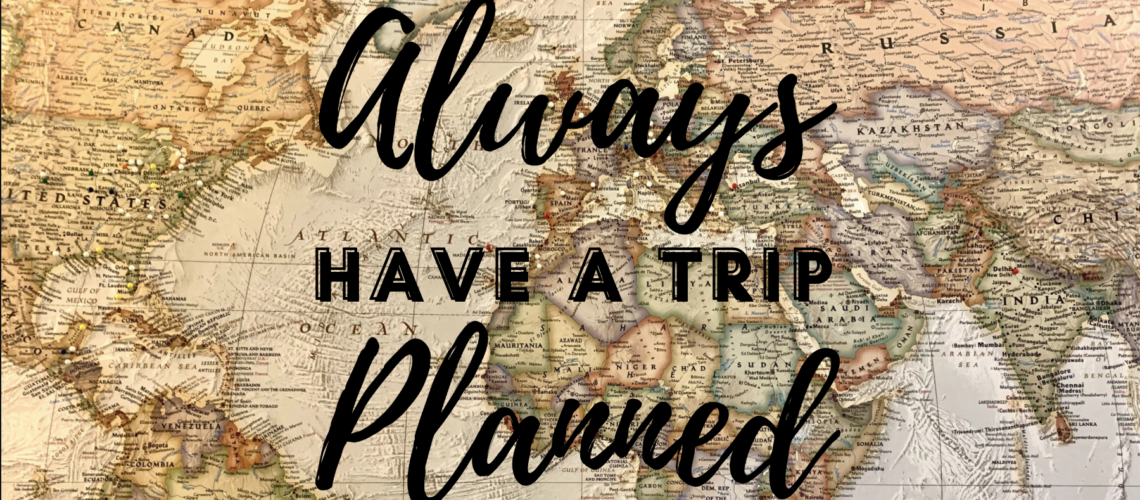 How to – plan a trip from beginning
When planning a trip, it is important not to have unrealistic expectations. Do not stress if things do not go according to plan. All we need is to move forward. You cannot expect that the trip will be perfect and will not have too many surprises. One of the basic mistakes is the desire to see as many places as possible in the expedition in too short a time. Of course, if the conditions and your condition allow the journey to be very intense, only what will remain in our memory after such a journey, for sure there will not be one big confusion in your head and the impression that you have been too short everywhere? The world of the 21st century has become a global village, people are traveling too fast and want to tour at the same pace – 20 countries in two-three months. Do you remember the movie "If today is Tuesday, we are in Belgium"? Among the participants of the trip under the slogan "Europe in 18 days" are m.in. Ferguson's married couple with an adolescent daughter, photographer amateur Bert counting on erotic conquests, veteran Jack Herman wishing to visit places of old fights, eager seventy-year-old Mrs. Grant, John Marino wishing to visit in Italy his many relatives. There is also a beautiful Samantha, a fashion designer who wants to escape from heart trouble, but unexpectedly falls into new ones. The tour guide is energetic Englishman Charlie, who from the first moment succumbs to her charm. The whole trip was traveling in Europe at an express speed. Remember, holidays and sightseeing is not a race. The purpose of traveling is to get to know the country, its culture, people, food and gathering experiences. My advice is that it is better to spend more time discovering than to hurry only to say that you were somewhere. If you do not want this to happen, you have to think about choosing the destination of your trip. Limit the number of cities you would like to visit, choose the direction – whether north or south of the country. Consider defeating large distances by plane and not by train or bus. Decide whether you prefer hiking in the mountains or a lazy holiday by the sea, holidays in the bosom of nature or rather visiting large metropolises, museums, exhibitions or local fairs and street life?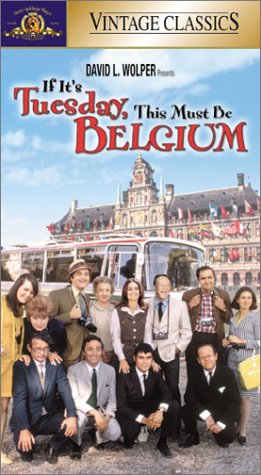 A good idea is also "thematic trips". Decide on one topic or guiding theme and follow it by choosing the place and direction of your journey. For example, you can choose a journey along the route of the Wild West conquerors. With such planning, you will lose a lot of problems with the selection related to planning. Also, do not plan your trip too closely to the minute, leave some time for emergency situations related to transport or other unforeseen situations. Remember to have enough time to change. In the case of large airports, the minimum is 2.5 hours! At the airport or station it is better to be earlier than necessary in order to avoid traffic, train or bus traffic for example in case of traffic jams or other problems. Do not plan to reach the destination for the last moment before the start of the cruise type of the last possible bus or train. Especially if an important stage of your journey awaits you the next day.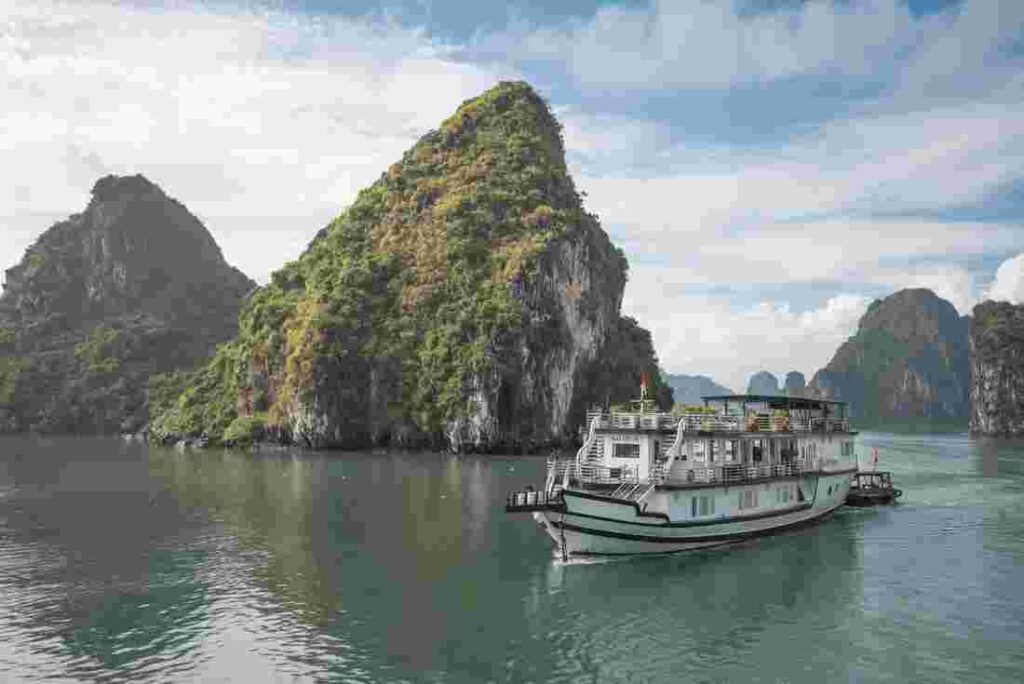 Another really important thing to forget about is documents, or more precisely the date of passport's validity, some countries will not even allow you to enter their territory within six months from the date of validity of your passport. Imagine your stress when, after booking and paying for your wonderful vacation, two days before departure you realize that your expiration date has expired or you did not realize that the country you are going to travel to will require a visa from you. Also check before you go, your reservations in hotels, flights, trains and buses, and also whether your names are correctly listed on the documents.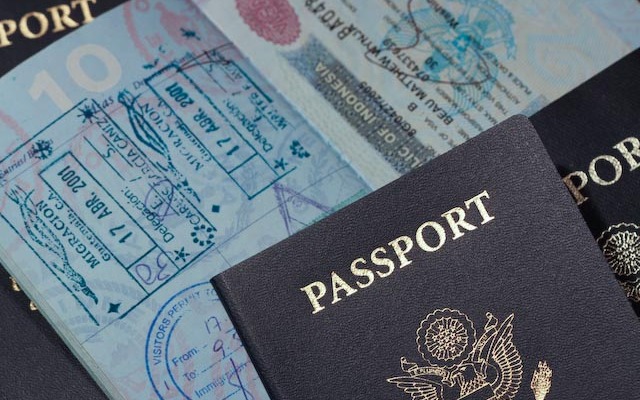 A very important thing to do before traveling is also insurance. Remember that even if you plan to spend a week in the resort. If you succumb to an accident, you fall ill or one of the millions of other accidents happen during the journey, you will be happy that you have bought an insurance policy for a small amount. Travels do not have to cost a lot, but you cannot travel without money. The more and more often you want to move and see within a short time, the more money you spend. Once you set the budget of your trip, it is worth adding about 30 percent of the reserve to it. If you manage to fit the expenses in the original budget is great. If not (and it happens so often), the reserve will save you nerves and stress.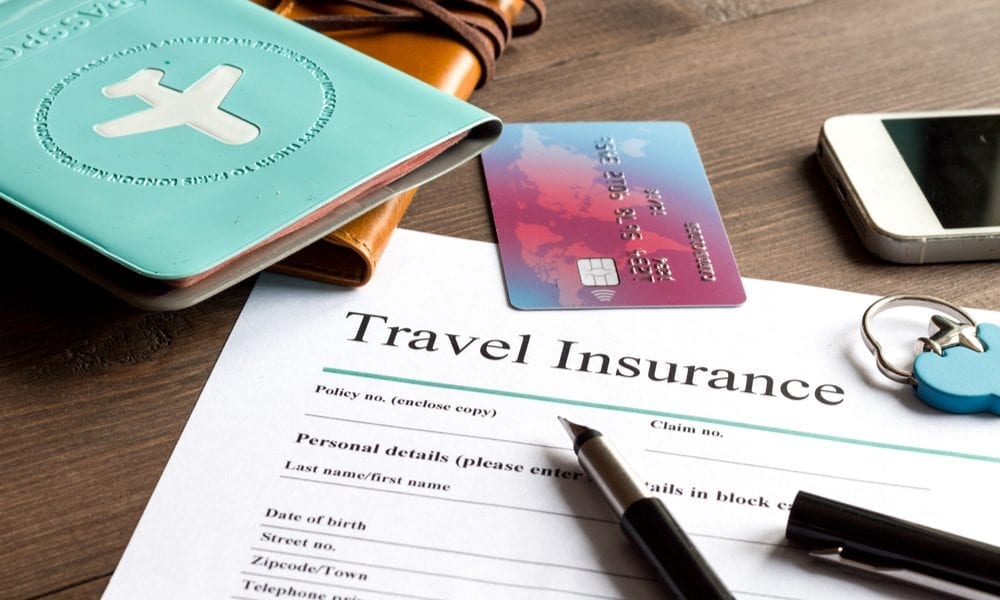 It is a good idea to have local currency at hand, but you should not overdo it. Too much cash may cause a disaster if your wallet is lost or stolen. To start with, plan your budget and exchange some cash at the exchange office. If you run out of cash, it's easy to take out more cash at your local bank or ATM in most countries, but do not forget to inform your bank about leaving, this will save you the great stress of freezing your credit card when you leave because the bank thinks your card was stolen. Before leaving, inform the department of the credit card company about leaving the country.
Before you leave the country, use the Internet or call the service provider to buy a data plan for roaming and international calls so that it does not turn out that a huge bill awaits you on your return. In addition, you can download travel applications before you travel and use them when you use Wi-Fi in a hotel or restaurant.
And finally a few practical advices on packaging, because it often happens that travelers (thinking that everything is useful) pack too much.
Do not take a sleeping bag unless you actually go camping, it is useless. Most hostels do not even allow you to use it. Do not pack too many clothes – remember that you can always buy things while traveling. You do not need a huge first aid kit. You really only need a few things. Do not take more than three pairs of shoes, it should be remembered that they are comfortable and those you have already walked in. Holidays are not time to show up in a new pair of shoes. Do not take more than two pairs of jeans. But take, for example, soap if you go to the hostel.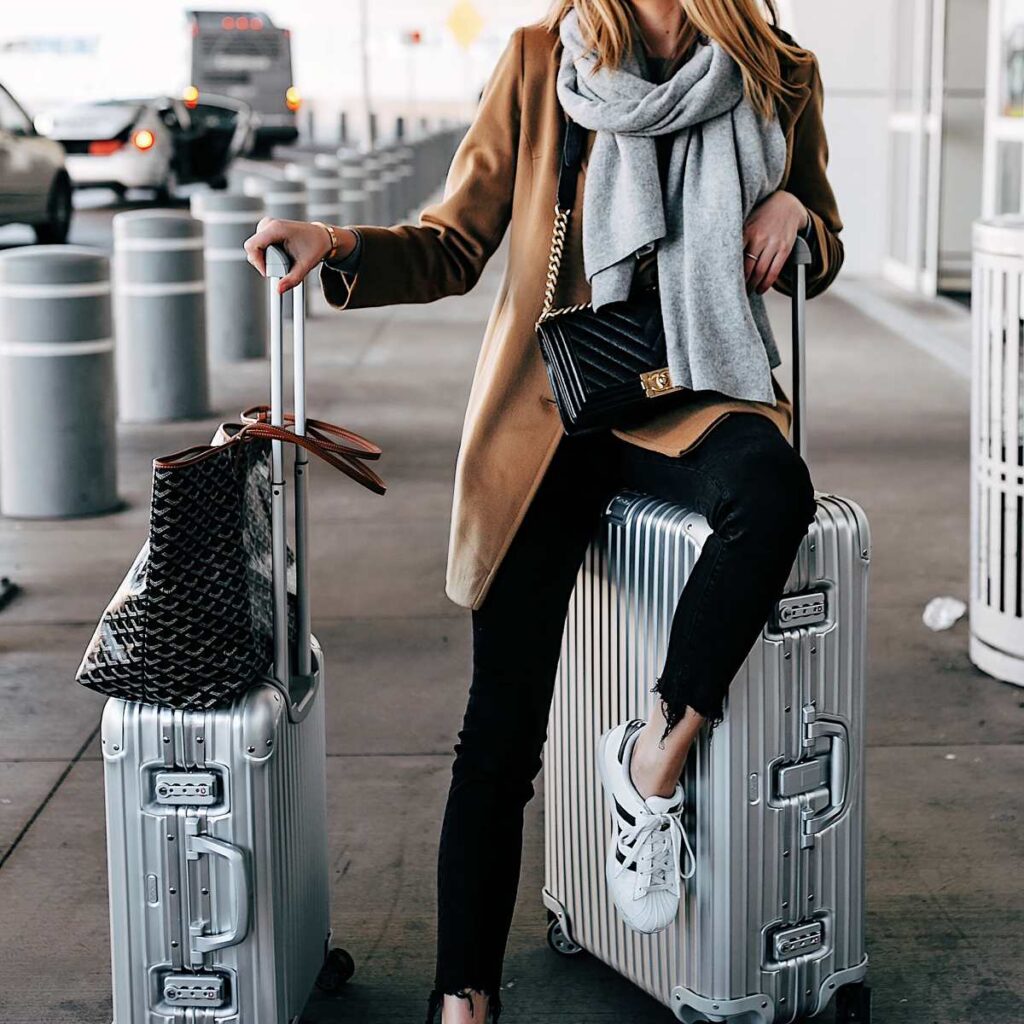 Avoiding the mistakes I mentioned in the post above you will be able to be sure that the journey will be relatively stress-free. Planning in advance will help you avoid travel errors. Prepare yourself and start your journey with an open and fresh mind.
Jak zaplanować podróż od podstaw
Planowanie podróży to dopiero początek przygody. To właśnie wtedy wasza podróż zaczyna nabierać konkretnych kształtów a marzenia stają się realne. Warto, więc solidnie się do tego przygotować. Dlatego dzisiaj chciałam wam podpowiedzieć jak unikać błędów przy planowaniu podróży. Jest to szalenie ważny etap, który mocno wpływa na to, czy po powrocie do domu będziecie zadowoleni, czy bardzo zmęczeni i rozczarowani.
Przy planowaniu podróży ważne jest, aby nie mieć nierealnych oczekiwań. Nie należy się stresować, jeśli sprawy nie przebiegają zgodnie z planem. Nie możecie oczekiwać, że wycieczka będzie doskonała i nie będzie miała zbyt wielu niespodzianek. Jednym z podstawowych błędów jest pragnienie by zobaczyć podczas wyprawy jak największej ilości miejsc, w zbyt krótkim czasie. Oczywiście jeśli warunki i wasza kondycja na to pozwalają podróż może być bardzo intensywna, tylko co po takiej podróży pozostanie w naszej pamięci, napewno w głowie nie pozostanie jeden wielki mętlik oraz wrażenie, że wszędzie byliście za krótko? Świat XXI wieku stał się globalną wioską, ludzie zbyt szybko podróżują i w tym samym tempie chcą zwiedzać – 20 krajów w dwa-trzy miesiące. Czy pamiętacie film "Jeśli dziś wtorek to jesteśmy w Belgii"? Wśród uczestników wycieczki pod hasłem "Europa w 18 dni" jest m.in. małżeństwo Fergusonów z dorastającą córką, fotografik amator Bert liczący na erotyczne podboje, kombatant Jack Herman pragnący odwiedzić miejsca dawnych walk, pełna zapału siedemdziesięcioletnia pani Grant, John Marino pragnący odwiedzić we Włoszech swych licznych krewnych. Jest także piękna Samantha, projektantka mody, która pragnie uciec przed sercowymi kłopotami, ale nieoczekiwanie popada w nowe. Przewodnikiem wycieczki jest bowiem energiczny Anglik Charlie, który od pierwszej chwili ulega jej urokowi. Cała ta wycieczka podróżowała po Europie w ekspresowym tempie. Pamiętajcie, wakacje i zwiedzanie to nie jest wyścig. Celem podróżowania jest poznanie kraju, jego kultury, ludzi, jedzenia i zbieranie doświadczeń. Moja rada jest taka, że lepiej jest spędzić więcej czasu na odkrywaniu, niż spieszyć się tylko po to, by powiedzieć, że gdzieś byliście. Jeśli nie chcecie żeby tak się stało musicie zastanowić się nad wyborem celu swojej podróży. Ograniczcie liczbę miast, które chcielibyście odwiedzić, wybierzcie kierunek – czy północ czy południe kraju. Weźcie pod uwagę pokonanie dużych odległości samolotem a nie pociągiem czy autobusem. Zdecydujcie, czy wolicie wędrówki po górach czy leniwy wypoczynek nad morzem, wakacje na łonie natury czy raczej zwiedzanie dużych metropolii, muzea, wystawy czy lokalne targi i życie uliczne?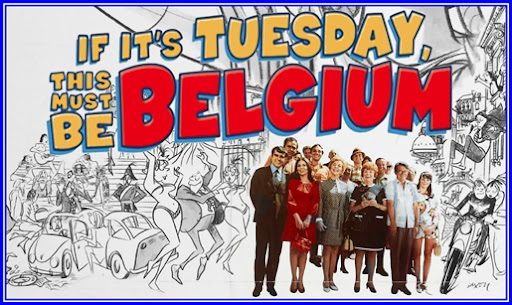 Dobrym pomysłem są też "podróże tematyczne". Zdecydujcie się na jeden temat lub hasło przewodnie i kierujcie się nim wybierając miejsca i kierunek waszej podróży. Możecie na przykład wybrać podróż szlakiem zdobywców Dzikiego Zachodu. Przy takim planowaniu, odpadnie wam mnóstwo problemów z wyborem, związanych z planowaniem. Nie należy też planować swojej wyprawy zbyt dokładnie co do minuty, zostawcie sobie trochę czasu na sytuacje awaryjne związane z transportem lub z innymi nieprzewidzianymi sytuacjami. Pamiętajcie o tym by mieć wystarczająco dużo czasu na przesiadkę. W przypadku dużych lotnisk minimum to 2,5h! Na lotnisku lub dworcu lepiej być wcześniej niż to konieczne żeby w razie na przykład korków lub innych kłopotów nie spóźnić się na samolot, pociąg czy autobus. Nie planujcie dojechania do celu na ostatnią chwilę przed rozpoczęciem imprezy turystycznej typu cruise ostatnim możliwym autobusem lub pociągiem. Zwłaszcza jeśli następnego dnia czeka was ważny etap waszej podróży.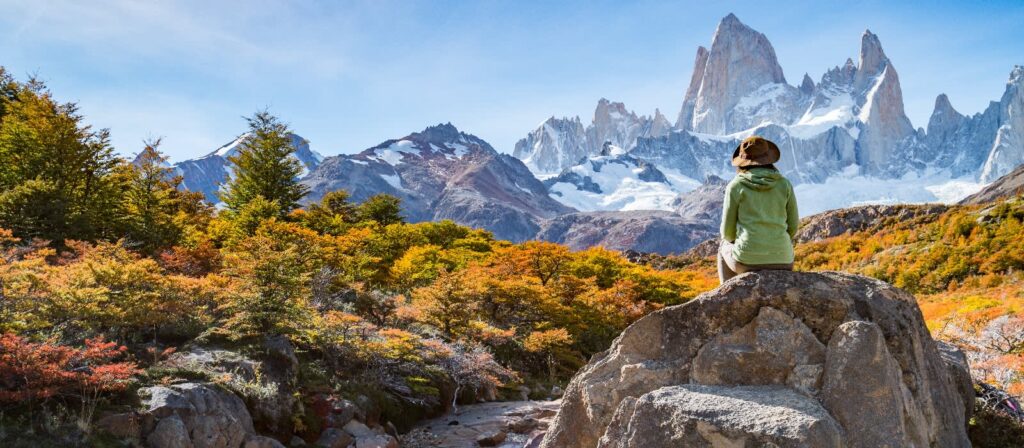 Następną naprawdę ważną sprawą o której zdaża się zapomnieć to dokumenty, a ściślej data ważności paszportu, niektóre kraje nie pozwolą nawet wam wjechać na ich terytorium w ciągu sześciu miesięcy od daty ważności paszportu. Wyobrażcie sobie wasz stres gdy po zarezerwowaniu i opłaceniu waszysch wspaniałych wakacji, na dwa dni przed wylotem uświadamiacie sobie, że wygasła data ważności waszego paszportu lub nie zdawaliście sobie sprawy że kraj do którego jedziecie będzie wymagał od was wizy. Sprawdżcie też koniecznie przed wyjazdem swoje rezerwacje w hotelach, lotach, pociągach i autobusach, a także czy wasze nazwiska są poprawnie wypisane na dokumentach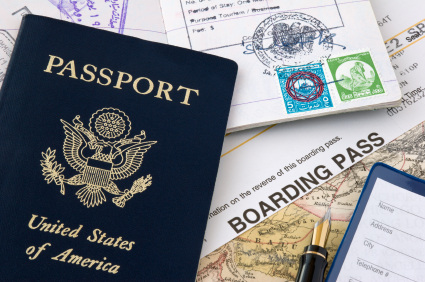 Bardzo ważną rzeczą do zrobienia przed wyruszeniem w podróż jest również ubezpieczenie. Pamiętajcie, że nawet jeśli planujecie spędzić tydzień w kurorcie. Jeśli ulegniecie jakiemuś wypadkowi, zachorujecie albo podczas podróży dojdzie do jednego z milionów innych wypadków, będziecie szczęśliwi, że za niewielką kwotę wykupiliście polisę ubezpieczeniową. Podróże nie muszą kosztować dużo, jednak nie da się podróżować bez pieniędzy. Im więcej i częściej będziecie chcieli się przemieszczać i zobaczyć w ciągu krótkiego czasu tym więcej pieniędzy wydacie. Gdy już ustalicie budżet swojego wyjazdu warto dołożyć do niego około 30 procent rezerwy. Jeśli uda się wam zmieścić z wydatkami w pierwotnym budżecie to super. Jeśli nie (a bywa tak dość często) rezerwacja pozwoli wam zaoszczędzić nerwy i stres.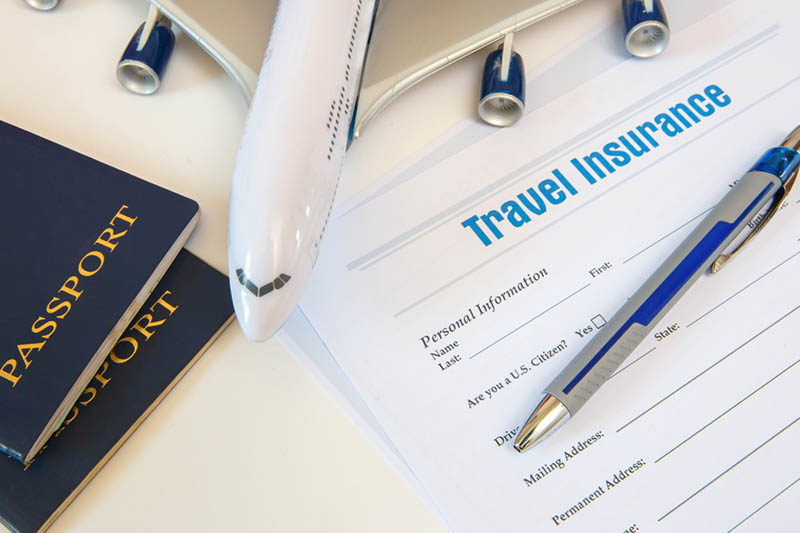 Dobrym pomysłem jest mieć pod ręką lokalną walutę, ale nie należy przesadzać. Zbyt dużo gotówki grozi katastrofą, jeśli zostanie skradziony lub zgubiony wasz portfel. Na początek rozplanujcie budżet i wymieńcie trochę gotówki w kantorze. Jeśli zabraknie gotówki, w większości krajów łatwo jest wyjąć więcej gotówki w lokalnym banku lub bankomacie, ale nie zapomnijcie poinformować wasz bank o wyjeżdzie, zaoszczędzi to wam wielkiego stresu związanego z nagłym zamrożeniem karty kredytowej podczas urlopu, ponieważ bank uważa, że wasza karta została skradziona. Przed wyjazdem poinformujcie wydział firmy obsługującej karty kredytowe o wyjeździe z kraju.
Zanim wyjedziecie poza granice kraju, skorzystajcie z Internetu lub zadzwońcie do dostawcy usług, aby kupić plan transmisji danych w roamingu i połączeń międzynarodowych żeby nie okazało się, że po powrocie czeka na was olbrzymi rachunek. Poza tym można pobrać aplikacje podróżne przed podróżą i korzystać z nich, gdy korzystacie z sieci Wi-Fi w hotelu lub restauracji.
I na koniec kilka praktycznych rad dotyczących pakowania, gdyż często się zdaża, że podrużujący (myśląc, że wszystko się przyda) pakują zbyt dużo rzeczy.
Nie bierzcie śpiwora. O ile nie jedziecie na kemping, jest on bezużyteczny. Większość hosteli nie pozwala nawet na korzystanie z niego. Nie pakujcie zbyt wielu ubrań – pamiętajcie, że zawsze możecie dokupić kilka rzeczy podczas podróży. Nie potrzebujecie ogromnego zestawu pierwszej pomocy. Naprawdę potrzeba tylko kilku rzeczy. Nie zabierajcie więcej niż trzech par butów, do tego należy pamiętać żeby były wygodne i takie w których już chodziliście. Wakacje nie są czasem na pokazywanie się w nowej parze butów. Nie zabierajcie więcej niż dwie pary dżinsów. Ale weźcie na przykład mydło, jeśli jedziecie do hostelu.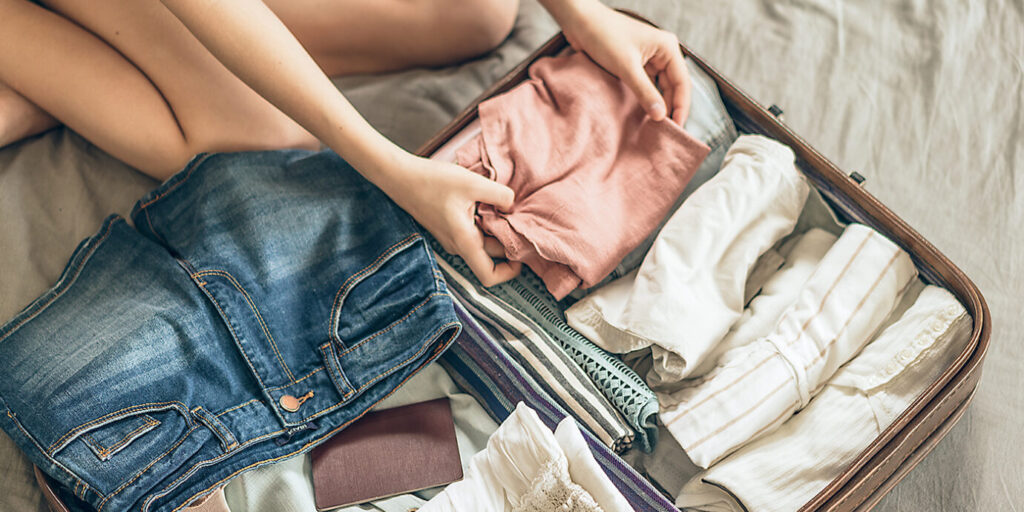 Unikając w podróży błędów o których wam opowiedziałam, będziecie mogli mieć pewność, że podróż będzie stosunkowo bezstresowa. Planowanie z wyprzedzeniem pomoże uniknąć błędów związanych z podróżą. Przygotujcie się i rozpocznijcie swoją podróż z otwartym i świeżym umysłem.