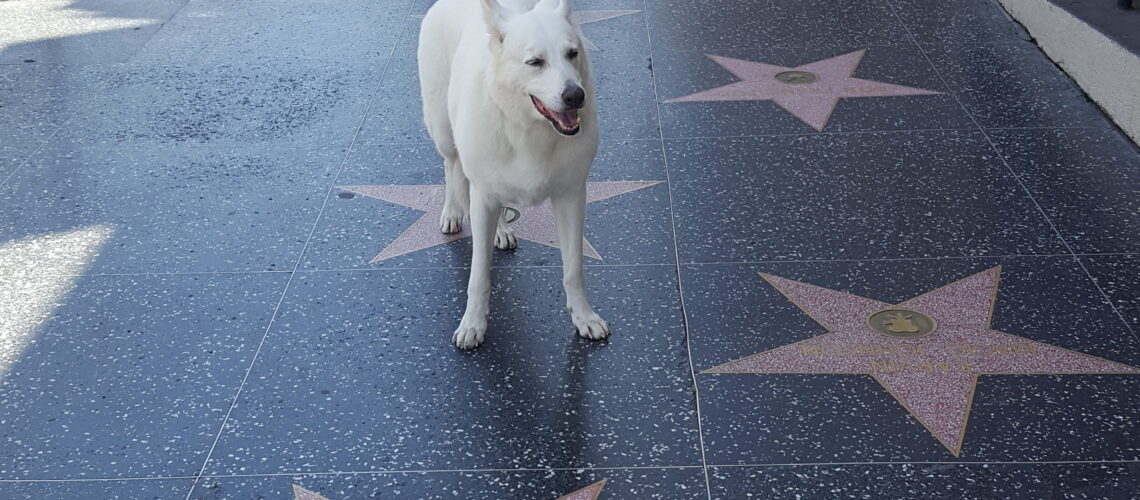 Interesting facts about the Hollywood Walk of Fame
With over 2,500 stars on it, the Walk of Fame spreads over 15 blocks and has a total distance of 1.3 miles, east to west. It's one of the busiest attractions in Hollywood. In 2018 (before the pandemic), it boasted over 10 million visitors. The Walk of Fame currently has over 2,700 stars, and with those stars comes a lot of history, scandal, and trivia.
Walk of Fame ceremonies are open and free to the public
There is a public viewing area set up for all to enjoy, subject to City restrictions. Please be aware that ceremony dates are subject to change. Call the Walk of Fame information line (323-469-8311) or check www.walkoffame.com for verification.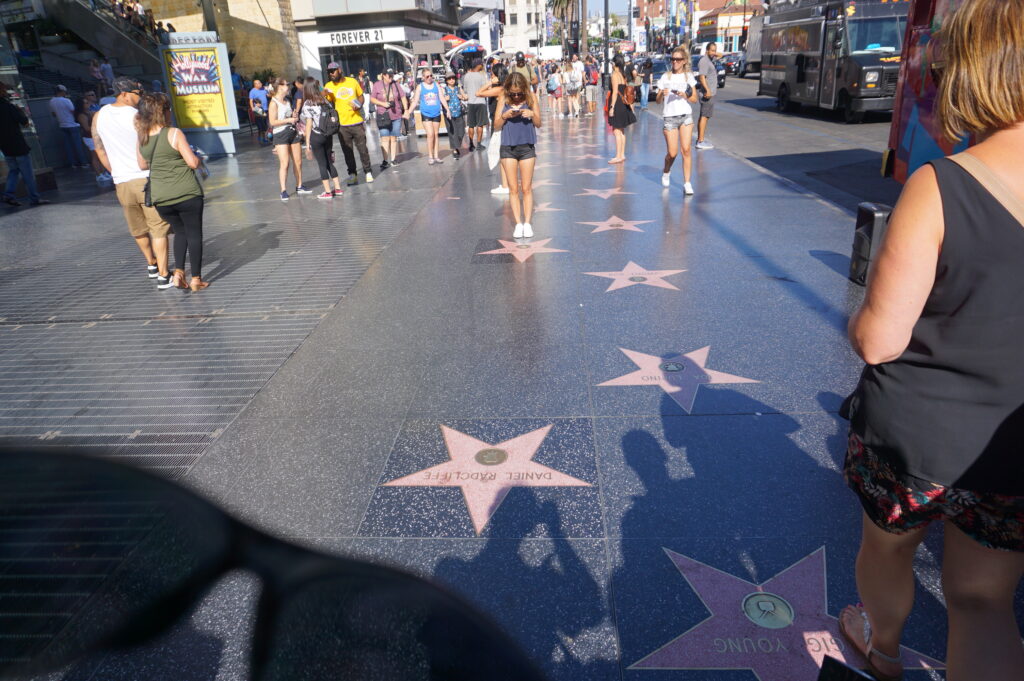 The idea first came about in 1953
The original idea for the Walk of Fame came from the Hollywood Chamber of Commerce's volunteer president E. M. Stuart in 1953, a full seven years before construction began. According to a press release issued that year, he proposed the idea as a marketing tactic to "maintain the glory of a community whose name means glamour and excitement in the four corners of the world." It wasn't until January 1956 that an official proposal was submitted to the Los Angeles City Council. Though today there are five categories of inductees, in the Walk of Fame's earliest days there were just four: Motion Pictures, Television, Recording or Music, and Radio. It wasn't until 1984 that a category for Theatre/Live Performance was added.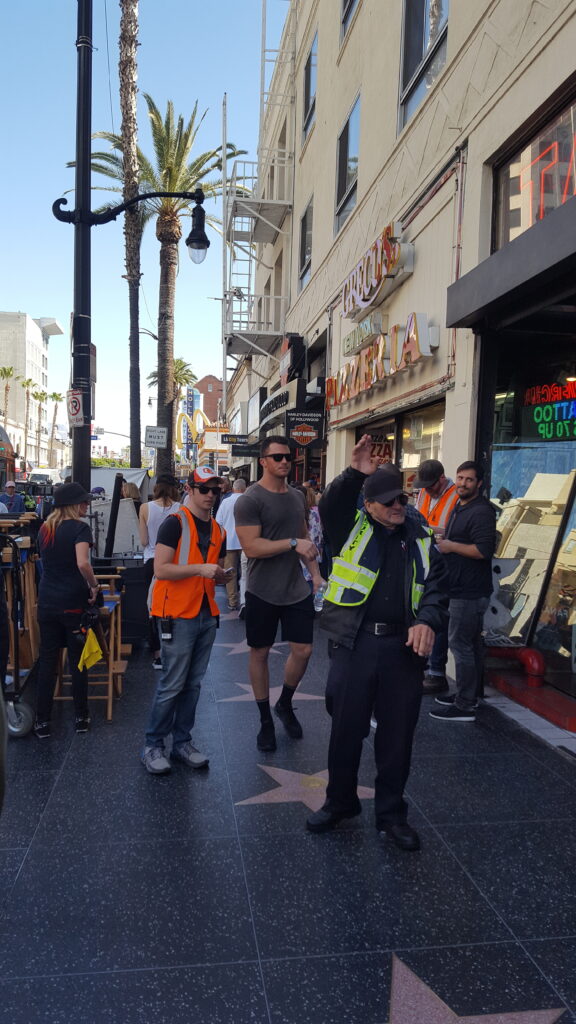 Stanley Kramer's star came first
After all of the delays, construction on the Walk of Fame officially began on February 8, 1960. Filmmaker Stanley Kramer – director of The Defiant Ones, Inherit the Wind, Judgment at Nuremberg, and It's a Mad, Mad, Mad, Mad World – was the first honoree to have his star laid. It was installed on March 28, 1960.
Anyone can nominate a celebrity for a star – but the star must agree
Anyone, including a fan, can nominate their favorite celebrity for inclusion on the Walk of Fame. There's an entire application process that must include a letter of agreement from the nominee or his or her manager. Every nomination application must also list a sponsor for said nominee, who agrees to cover the $55,000 it costs to create, install, and maintain the star, which is made of terrazzo and brass.
Attending the star's unveiling is a requirement
Since 1968, the honoree's attendance at his or her star's unveiling is required. The only person to have challenged this rule is Barbra Streisand, who was awarded a star in 1976 (rumor has it that she wasn't comfortable with the crowds). In 1998, Streisand did show up to support her husband, James Brolin, when he received his own star.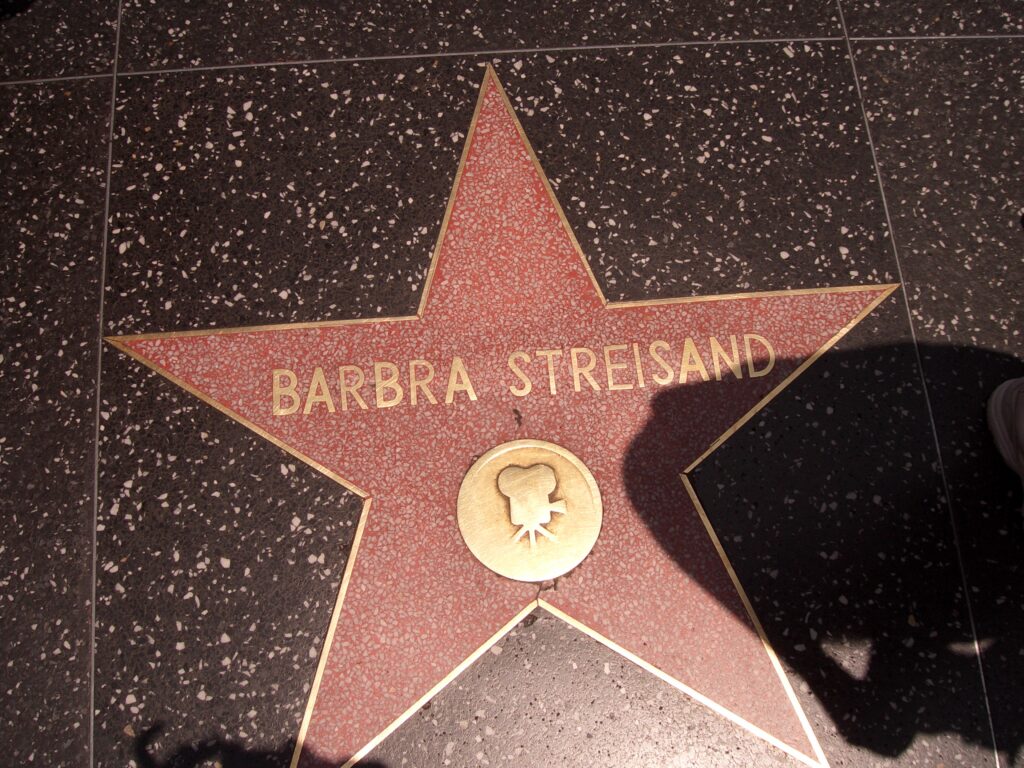 Posthumous nominations are allowed
Of the approximately 24 stars dedicated each year, one is given posthumously – but only if the celebrity has been deceased for a minimum of two years.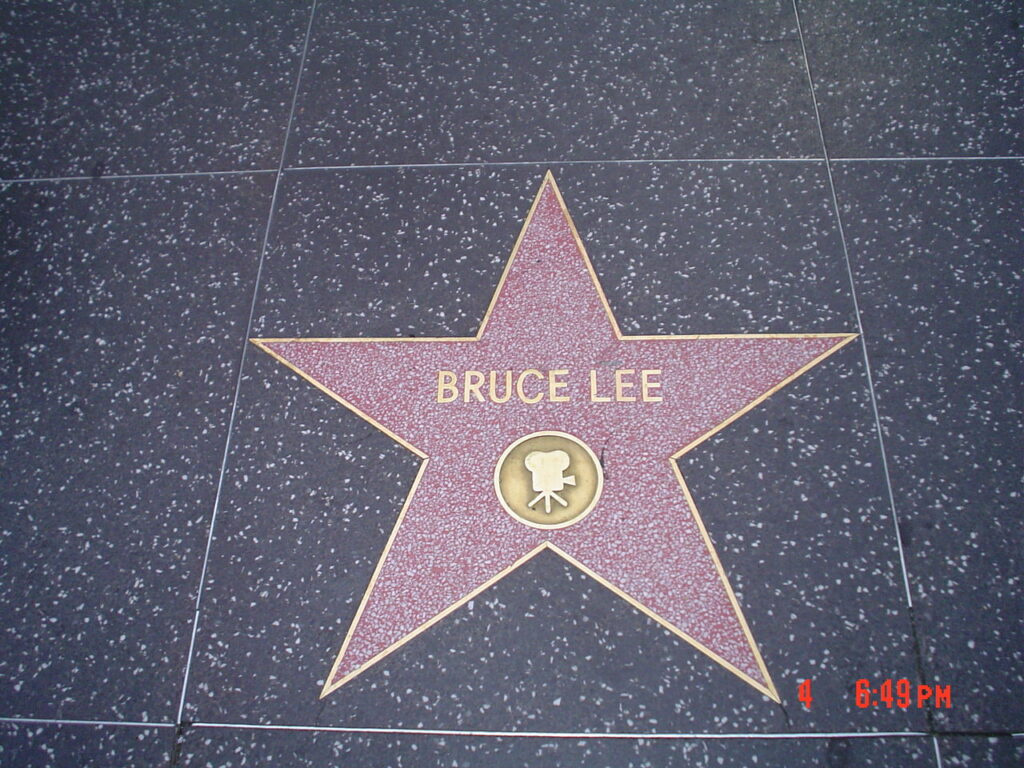 Some people turn it down
Since 1968, over 40 potential ingrates have turned down their chance to have a star. These include big names like George Clooney, Angelina Jolie, Julia Roberts, and Clint Eastwood.
Special request
One of the greatest boxers of all time, Muhammad Ali, was given a star on the Walk of Fame after it was determined boxing constituted as a live performance. Ali's star is the only one on the Walk of Fame that you cannot step on; at the athlete's request, it was installed in the wall of the Dolby Theatre (then the Kodak Theatre) because, according to The Guardian, the legendary athlete didn't want his name walked on by "people who have no respect for me."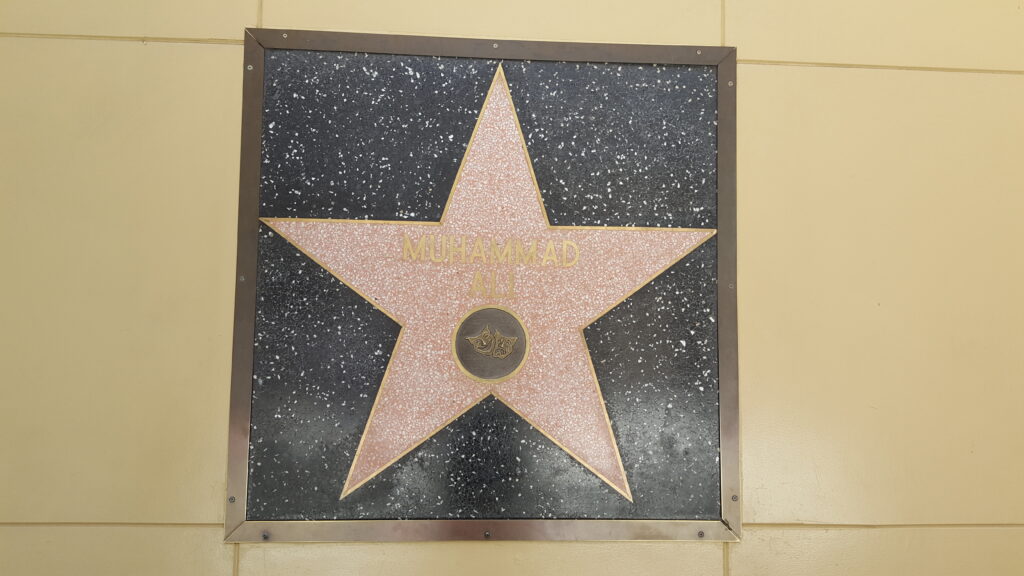 Most of the stars are in the motion picture category
47% of the stars on the Walk of Fame belong in the Motion Picture category, while less than 2% fit in the theatre category.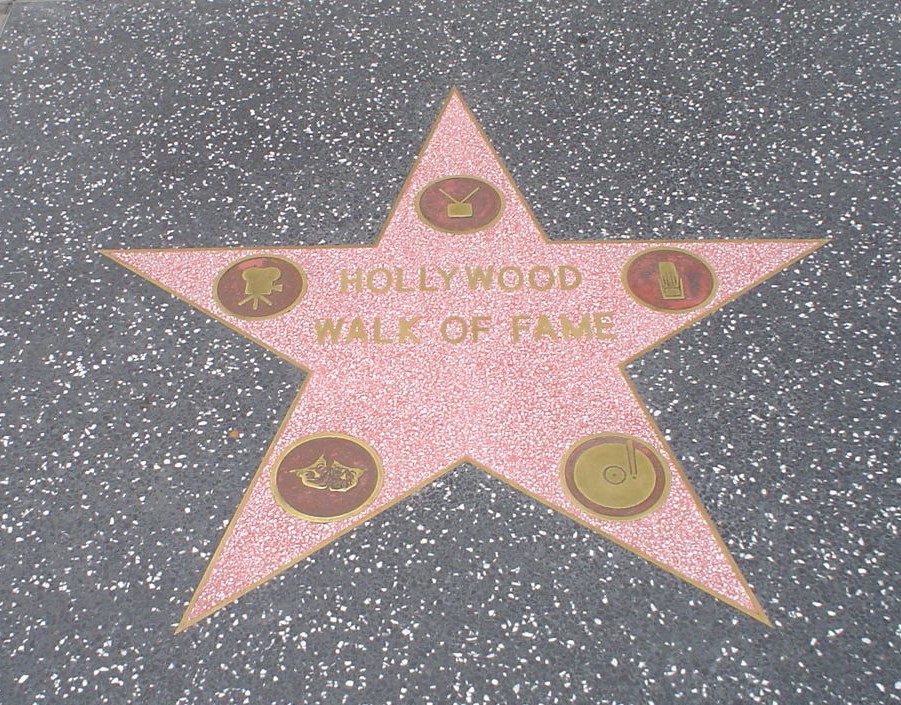 Emblems on the stars signify their category
Most stars have an emblem below the name that represents the category to which they belong. There are 5 categories: Motion Pictures, Broadcast Television, Audio Recording/Music, Broadcast Radio, Theatre/Live Performance. There have been some exceptions to these categories and a few stars, like the one for the lingerie company Victoria's Secret or cosmetics Max Factor, don't fit in any.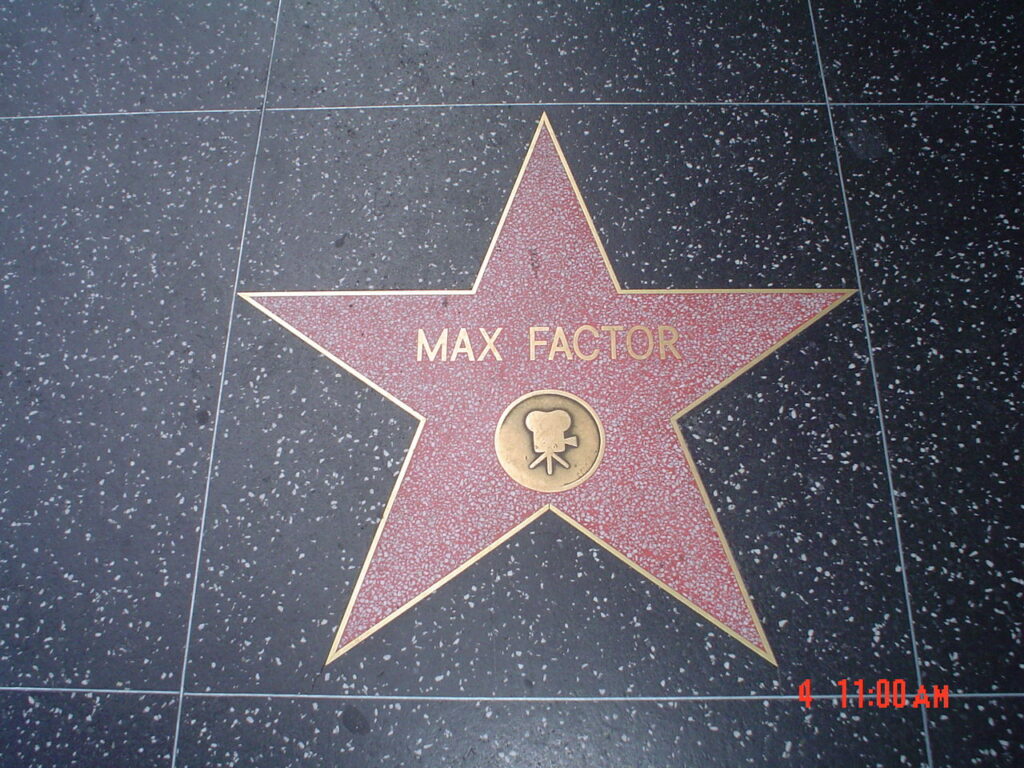 Stars aren't given only to humans
There are 17 fictional celebrities with Walk of Fame stars (more if you count The Muppets as multiple characters); Mickey Mouse was the first to be inducted in 1978. Bugs Bunny, Snow White, Woody Woodpecker, Big Bird, The Simpsons, Rugrats, Kermit the Frog, Donald Duck, Godzilla, Winnie the Pooh, The Munchkins, Shrek, Tinker Bell, The Muppets, Minnie Mouse and Snoopy.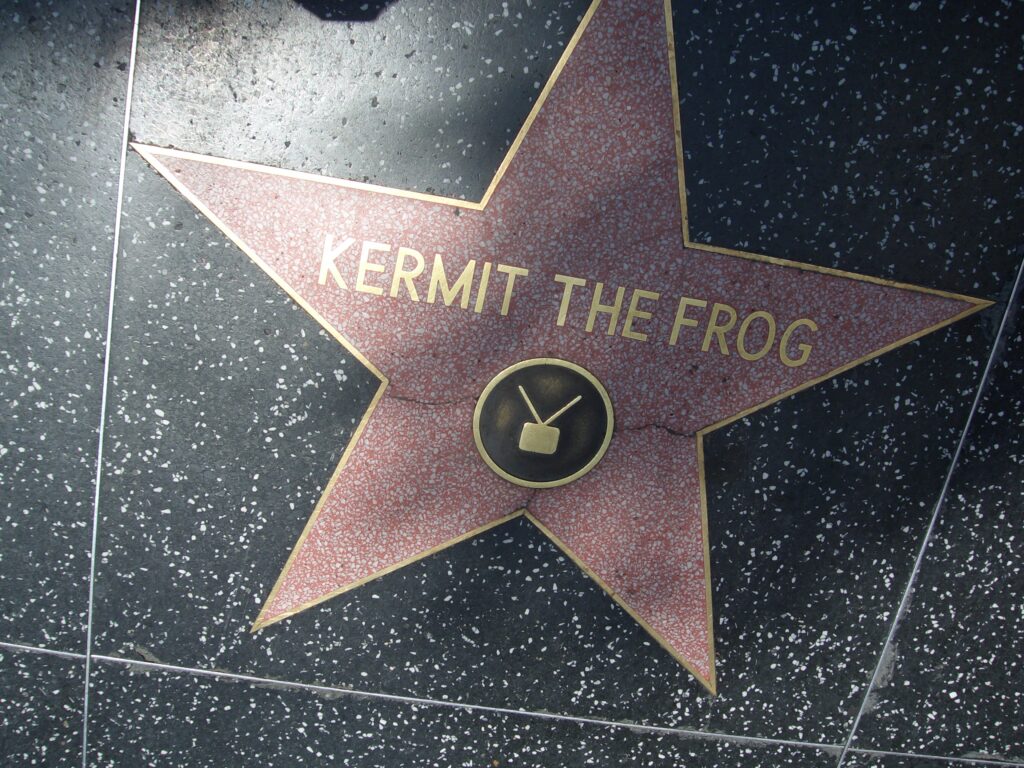 Multiple stars are allowed
Celebrities are not limited to just one star: Bob Hope, Roy Rogers, Mickey Rooney, and Tony Martin each have stars in four categories. More than 30 people have stars in three categories, including Bing Crosby, Dean Martin, Frank Sinatra, and Jack Benny. Legendary entertainer Gene Autry is the only celebrity to have a star in all five categories.
Spelling errors
This happened to Julia Louis-Dreyfus, whose name was initially written as 'Julia Luis Dreyfus," and Dick Van Dyke's surname was first printed as 'Vandyke'
Duplicate names
Silent film actor Harrison Ford earned a star in 1960 while Harrison "Han Solo" Ford got his in 2003. Radio personality Michael Jackson and the King of Pop both earned a star in 1984. When Jackson passed away in 2009, a huge crowd of fans gathered to pay tribute to him at the wrong star.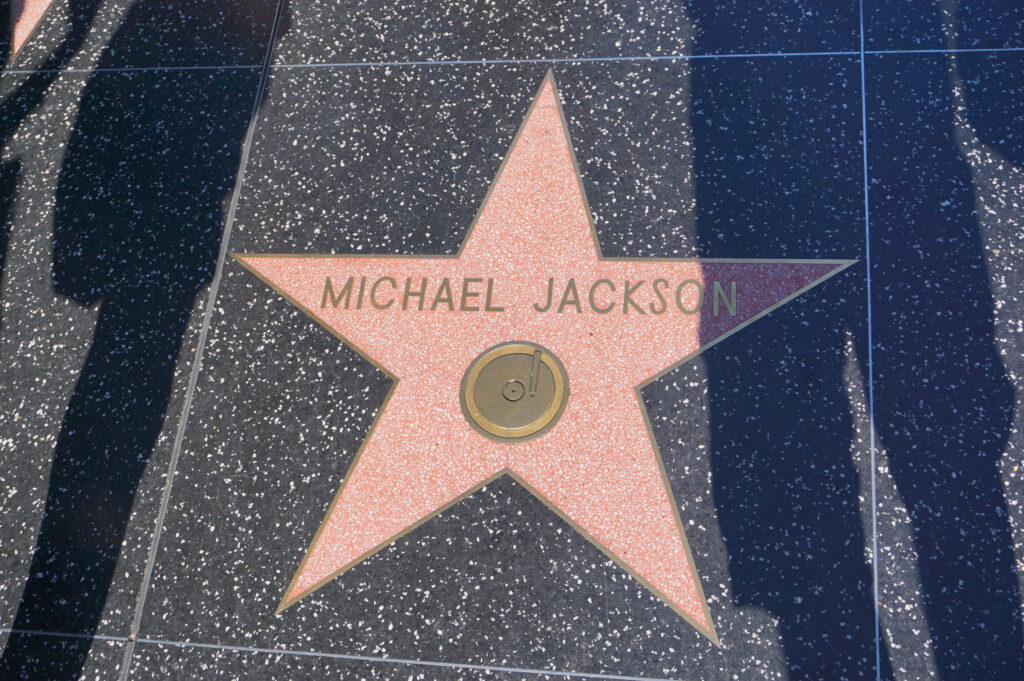 Some of them turn into shrines
Julio Iglesias is one of the most popular singers in Latin music, and his star on the Walk of Fame proves it. Each month, a dedicated group of older women visit his star and polish it, ensuring it's in pristine condition.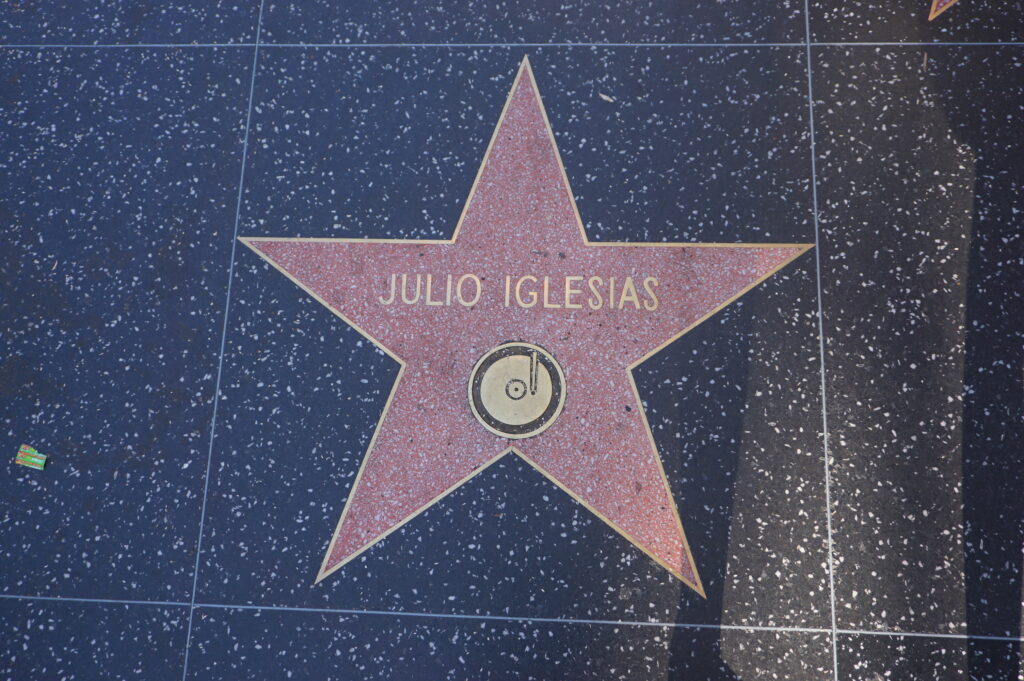 The family record for stars is six
Six members of the Barrymore clan, including actress Drew, John, Lionel (who has two stars), Sidney Drew, John Drew, and Ethel each have a star on the Walk of Fame.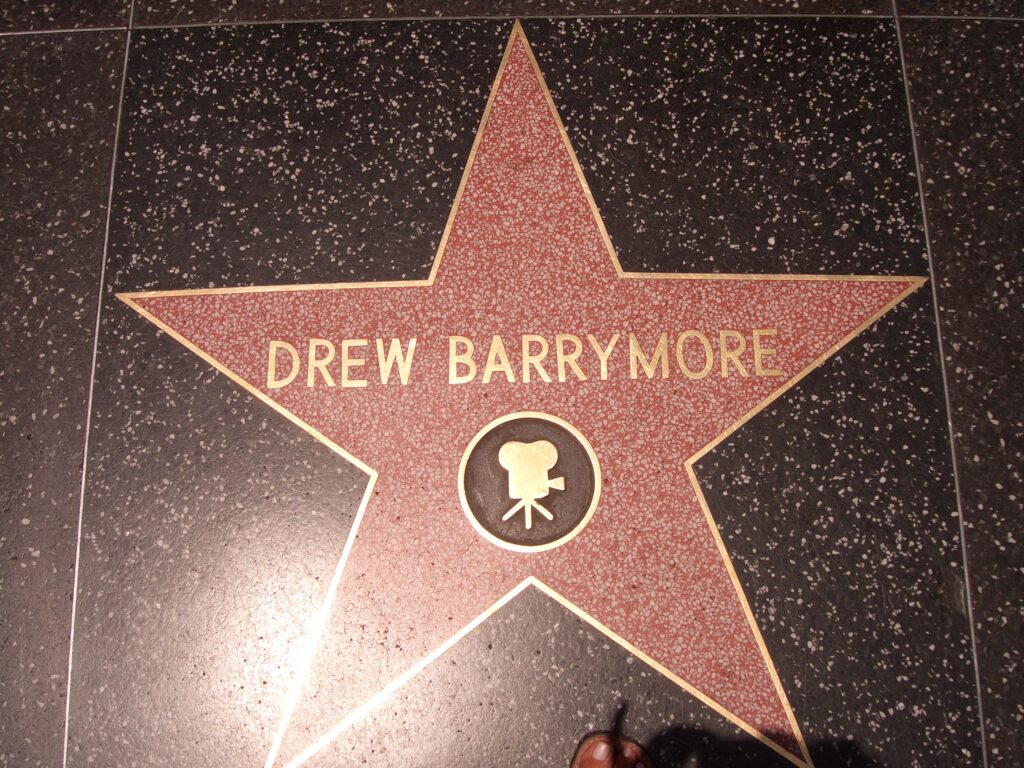 Mary-Kate and Ashley broke two records
Mary-Kate and Ashley Olsen were the youngest ever recipients of a star on the Walk of Fame. They received theirs when they were just 18. They are also the only twins to share a star.
They've been stolen
In 2000, when some stars were being relocated, those belonging to James Stewart and Kirk Douglas were stolen, and later found in the home of a construction worker. In 2005, Gregory Peck became the fourth celebrity to have his star stolen from the Walk of Fame. Though it was replaced immediately, the original star has never been recovered. One of Gene Autry's stars was also stolen.
There's a time capsule under the Walk of Fame As part of the Walk of Fame's 50th anniversary celebration in 2010, the Hollywood Chamber of Commerce buried a time capsule at the entrance of Dolby Theatre. The capsule contains various items that commemorate the landmark, plus a note from Bob Barker that reads: "Have your pets spayed and neutered." Here's hoping the people of 2060 – the year the time capsule is set to be opened – get the reference.