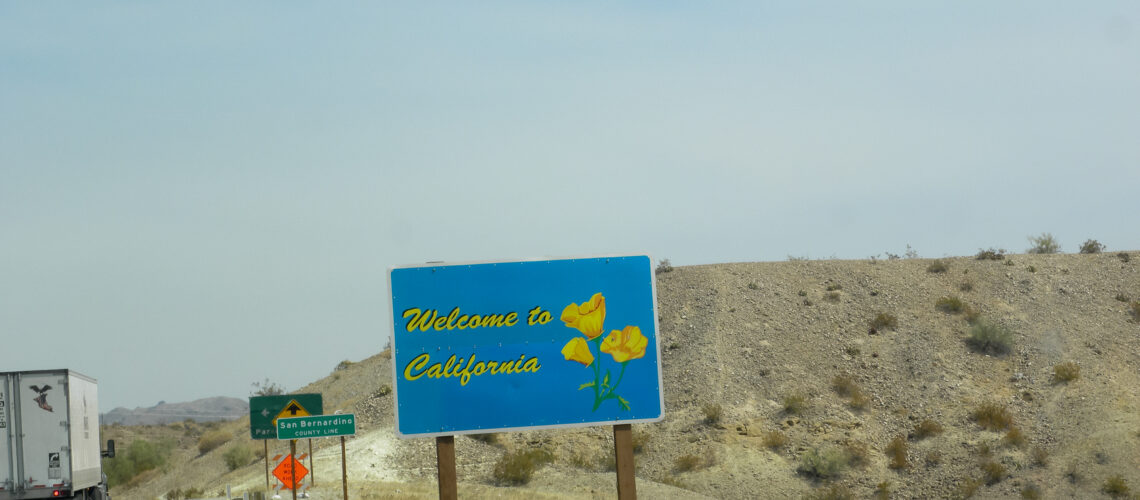 New chapter – California
May 6, 2006.
16 years ago today I followed my dream and moved to California.
It was May 1st. I just finished packing my last bag I was going to take with me. All other bags, boxes and some furniture were already shipped. I wasn't going to take too much with me, mostly personal stuff. Everything was set except for my travel arrangements. As I flew to CA quite a few times within the last year, I really wanted to experience the drive thru half the country. My plan was to drive from Chicago to California, stop at small motels and see a few states along the way. Unfortunately, my mom was stressing about the idea of me driving alone so far. As I was not going to give up, my mom introduced me to Jacek, a Polish truck driver she knew very well, whose route was going to be very similar to the one I was going to take. Happy my idea was going to work out, I accepted his invitation to join him on this trip.
It took us 5 days; we slept in the truck, ate and washed off at truck stops. I got to see 7 states along the way: Illinois, Iowa, Nebraska, Utah, Nevada and, finally, California. It was a great experience, and if you ever have a chance to take a drive across the US, I definitely recommend it.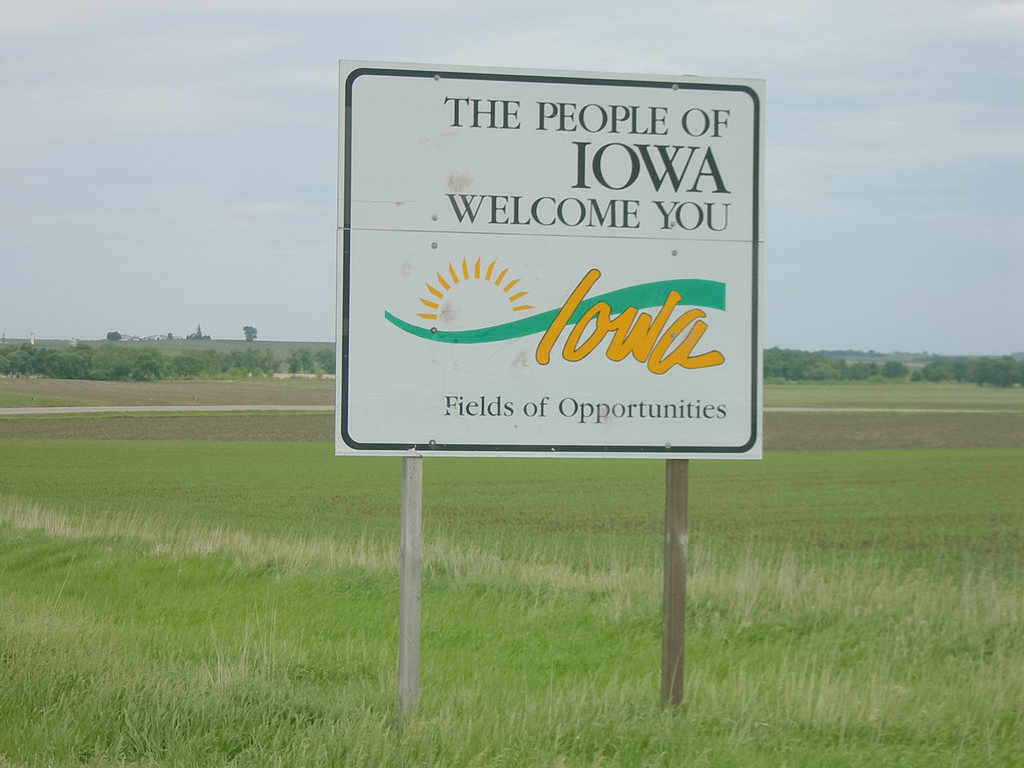 After we left Chicago and started getting closer to Iowa everything became quite flat. The road in front of us and the landscape on both sides on the freeway, all very green and nice, but flat. No hills, no mountains range in a distance, just flat fields of corn and oats. Somewhere in the distance I saw apple trees. Iowa is a country's major producer of corn. The landscape didn't change much all the way thru Nebraska, who is also a major producer of corn. If it wouldn't be for the "Nebraska… the good life" state sign, I would probably not even know we were in a different state.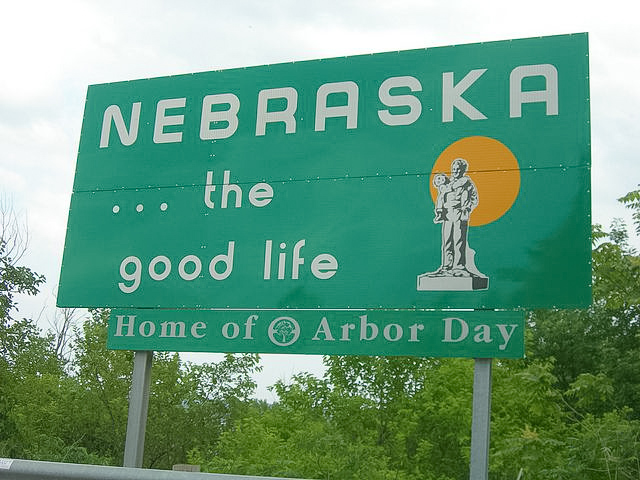 From Nebraska road took us to Colorado. And, even though it was already May, and in the states we passed it was green and warm, Colorado was a different story. Snow usually begins falling starting in late October and continues until April, or sometimes even later months. Sometimes it snows in end of May – beginning of June and in the mountains it can snow as late as in July. Summer snowfall is not all that uncommon in Colorado and it's even possible to see flurries above the tree line as early as July. Down in Denver, the earliest snow on record fell on Sept. 3, 1961. When we drove thru Colorado, Jacek, who visited this state many times, wanted to show me the mountains. He took a little extra route to do that and I was very grateful for that. However, what we did not account for, was a snow in the mountains. It was very surreal to see a snow in May and though I was definitely not dressed for the weather Jacek stopped and I walked in a snow for a while.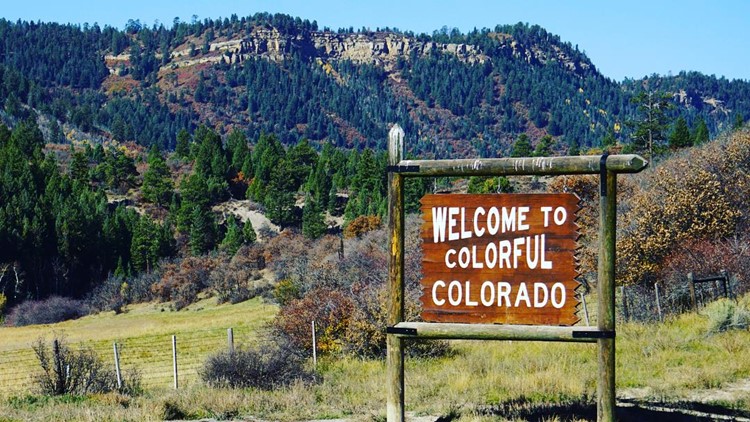 Things started to change as we entered Utah. Utah is known for having some of the best skiing in the country, and the mountains near Salt Lake City receive an average of 500 inches of snow per year. Mountains, hills, desert-like landscape – that's what makes Utah quite unique. The name "Utah" comes from the Native American "Ute" tribe and means people of the mountains.
Utah is a home to Big 5 national parks, also called The Mighty 5:
Arches National Park. Moab, UT
Bryce Canyon National Park. Bryce, UT
Canyonlands National Park. Moab, UT
Capitol Reef National Park. Torrey, UT
Zion National Park. Springdale, UT
A quick stop by the Black Dragon Canyon was all we had time for, but the view along the way was enough to satisfy my love for the nature.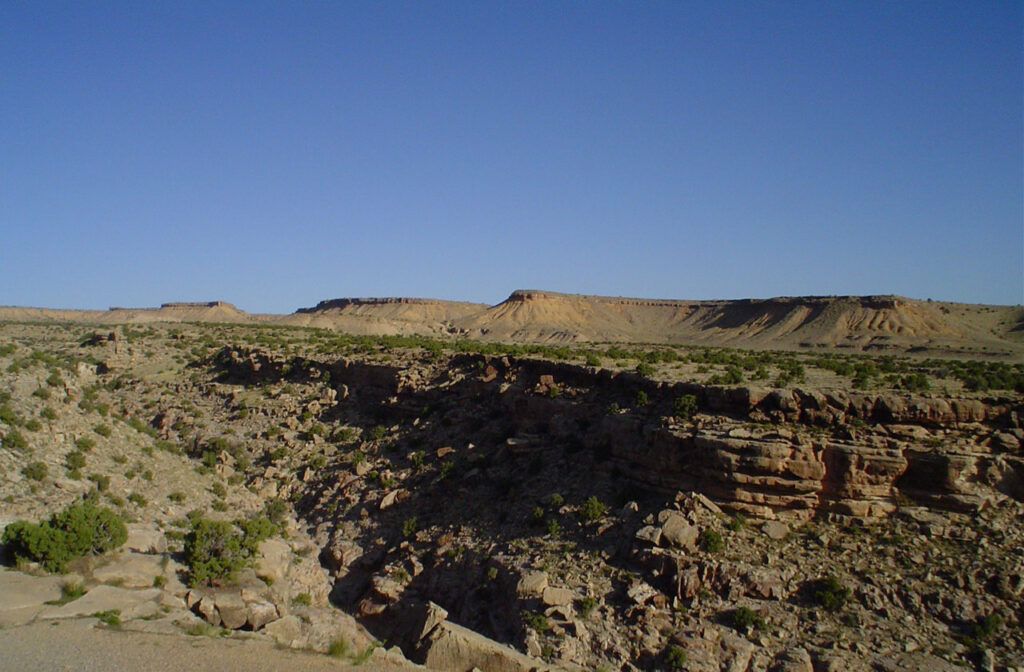 After leaving Utah we headed towards Nevada, where, of course, we had to make a stop in famous (or infamous, depends on how one looks at it) Las Vegas. As I am not a gambler and casinos are quite boring for me, I left my driving partner in one of them and wandered around the city. In my opinion one time is enough to see it all, but I visited Vegas a few times after.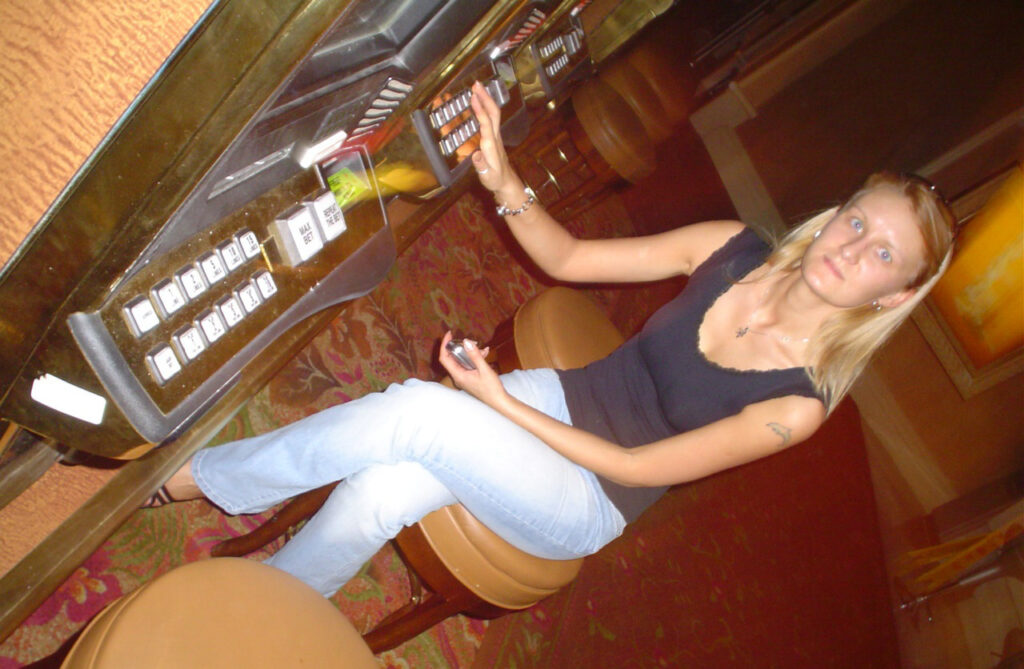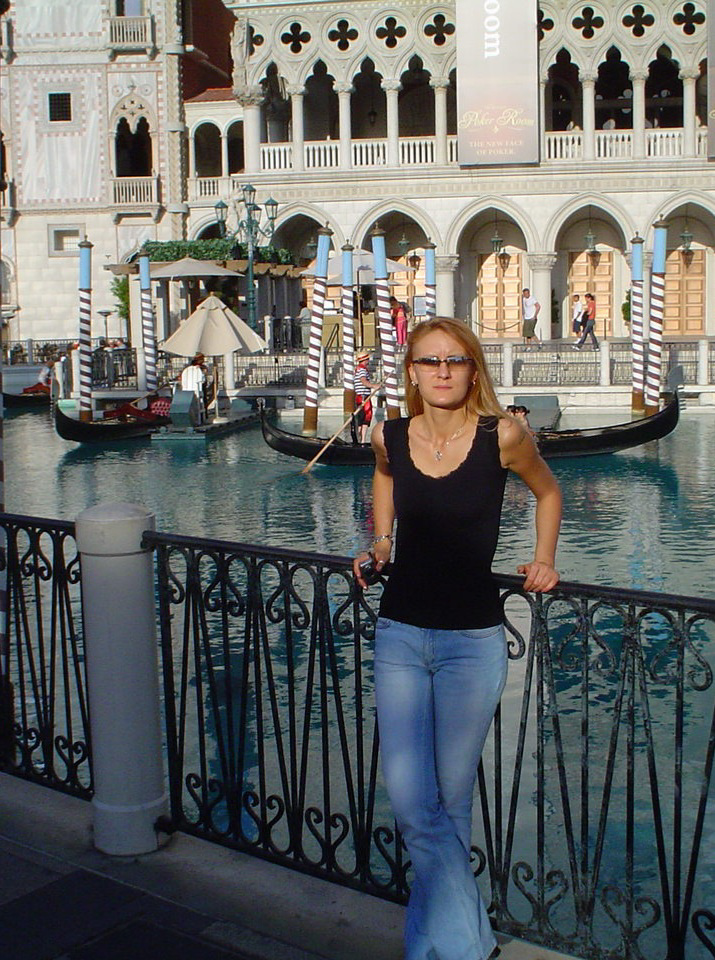 Finally, we left Las Vegas and Nevada and headed to my destination: Calabasas in California. We arrived at the apartment complex May 6th around 6am. As it was a few hours too early, I decided to take a walk around the place I was going to call my new home. I was very impressed with what I saw. I think I owe you a little explanation. Let me tell you guys, I found, rented and signed the lease for an apartment all online. Before May 6th I have not seen the apartment or the complex other than on the internet. Turned out, I made a very good decision.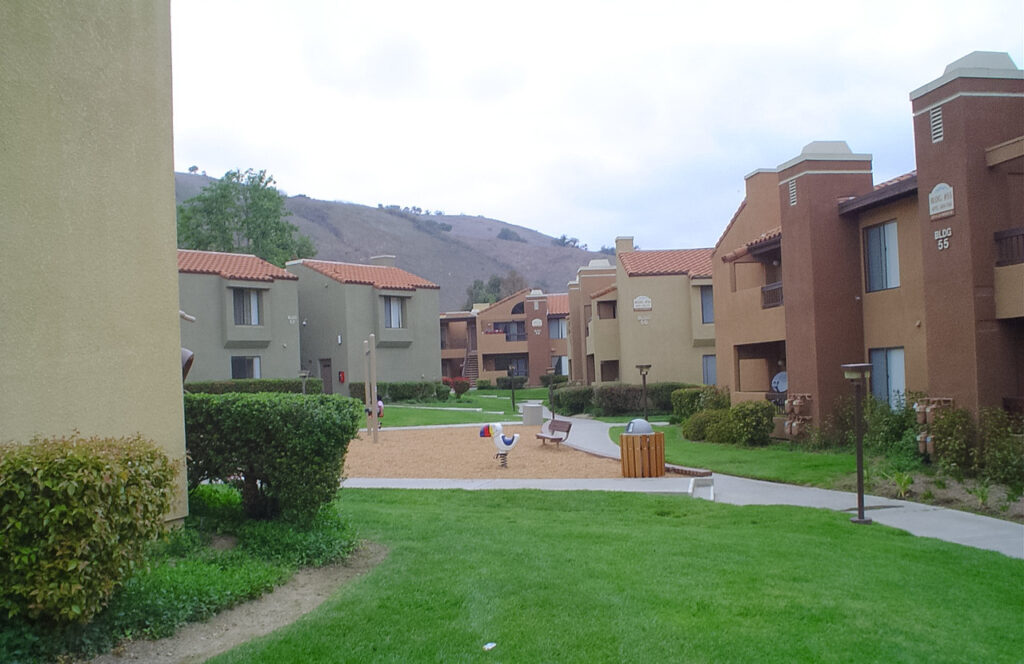 Apartment complex where I rented my first apartment is California is called Malibu Canyon Apartments, and is located at the end of Las Virgenes Road which is a part of Malibu Canyon Road. You can take it all the way down to Malibu, to the beach. Beautiful complex; pet-friendly and smoke-free apartments with premium kitchens and resort-style pools (not sure if I remember correctly, but I think there is 4 pools total – a main one in the middle of the complex and three small ones in addition), hot tubs, and a gym; free parking permit, friendly and helpful maintenance and staff. Complex is surrounded by hills and at the end of the complex (which is also the end of the road), there is a Las Virgenes park with many trails to choose from. Perfect for a morning run or an afternoon stroll.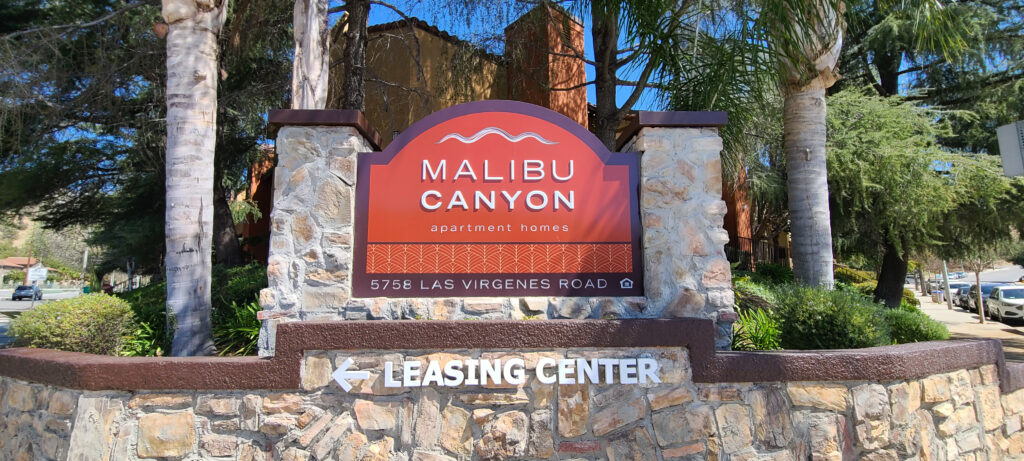 Our apartment was overlooking the pool from one side and beautiful hills form the other. The grounds were green, clean and very well kept up.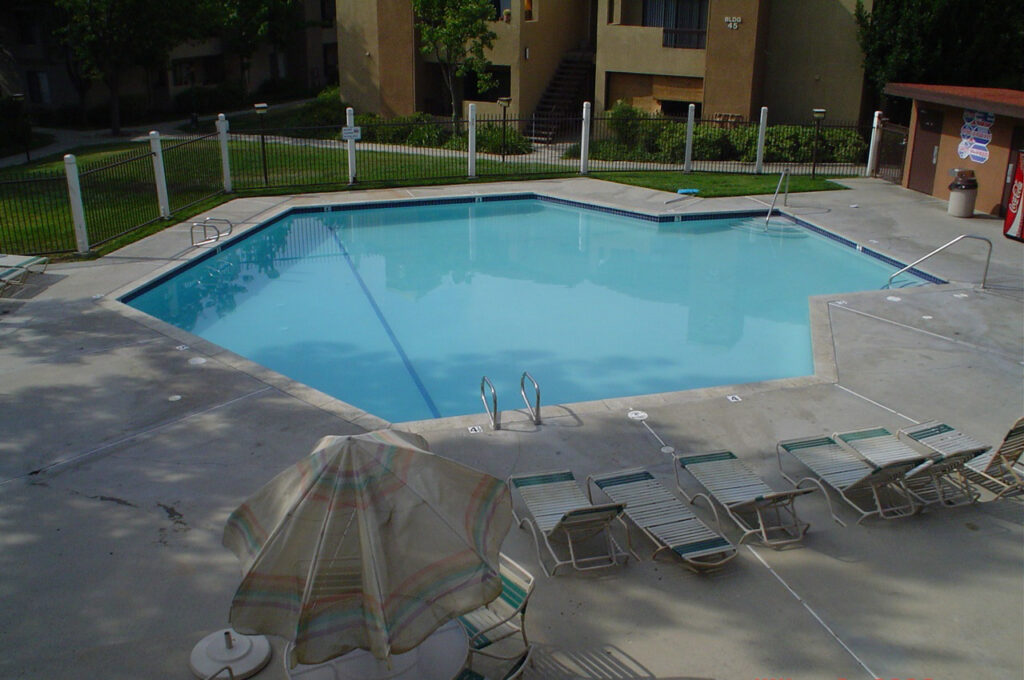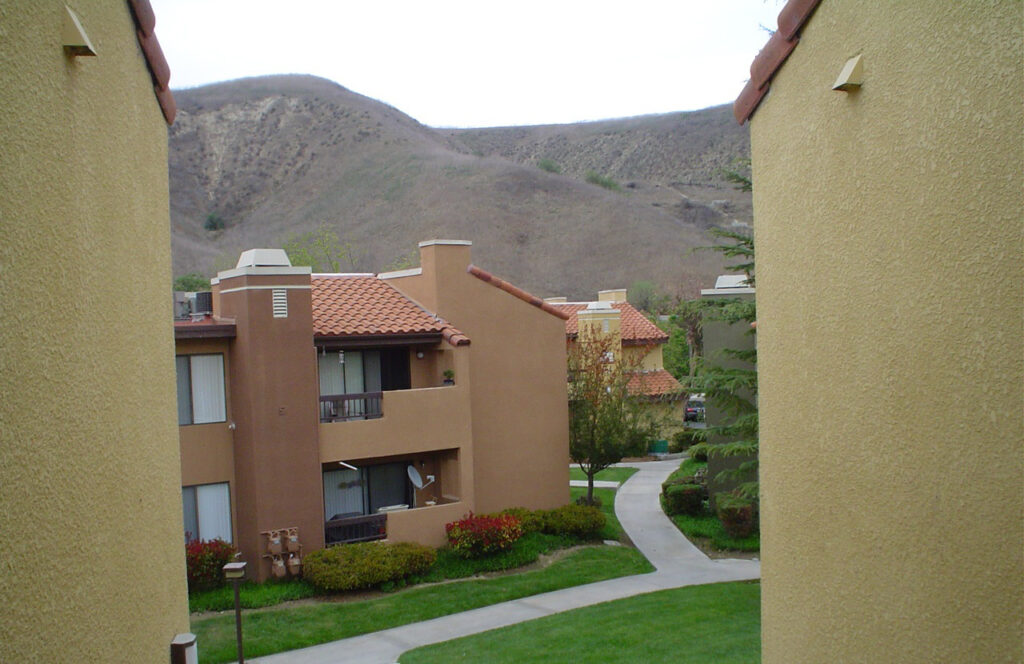 It does get pretty hot in the Summer, as it is in the valley. However, Malibu with its beautiful beaches is only 20 minutes away. If you take Las Virgenes Road all the way down to Pacific Coast highway, you will end up straight at the beach.
Fun fact: there is a tunnel more or less in the middle of the road between Malibu and Calabasas, and every time we crossed the tunnel, it seemed like a temperature dropped at least 10 degrees. A few times we would wake up, feeling it was very hot. We would gather our stuff and headed to the beach. However, each time. After we crossed the tunnel, it would become foggy and way cooler. So we would turn around and spent day at the pool instead.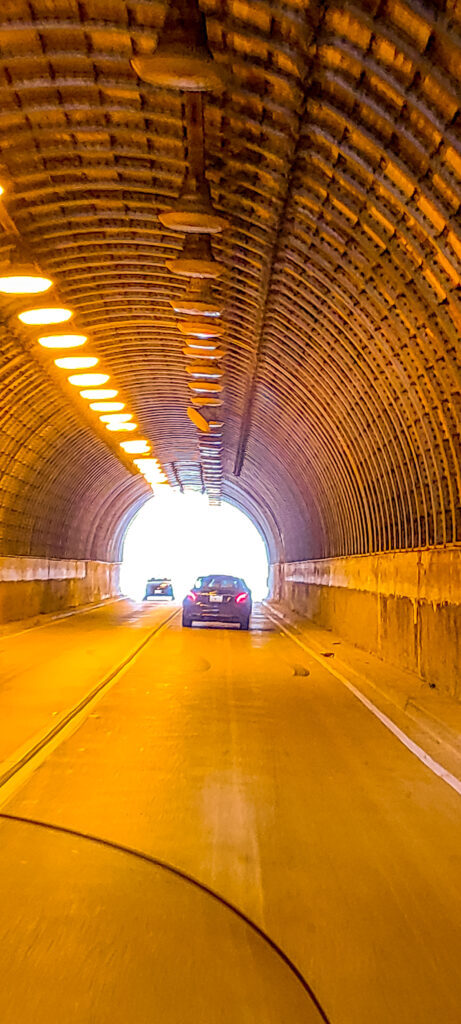 I had, however, many opportunities to discover Malibu, its beaches, hills, canyons, caves and many other places. My first job in California was in Malibu, at the city hall.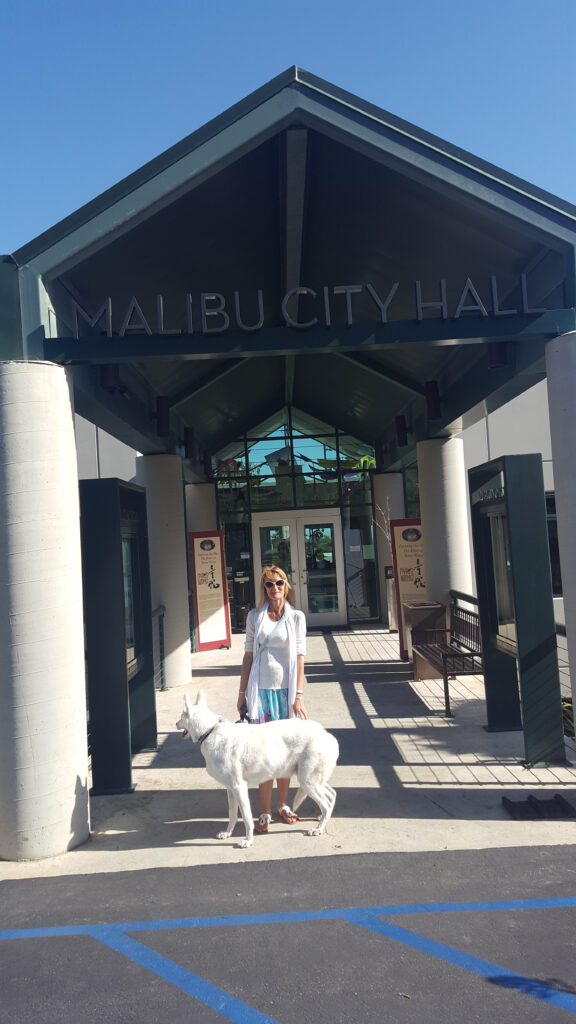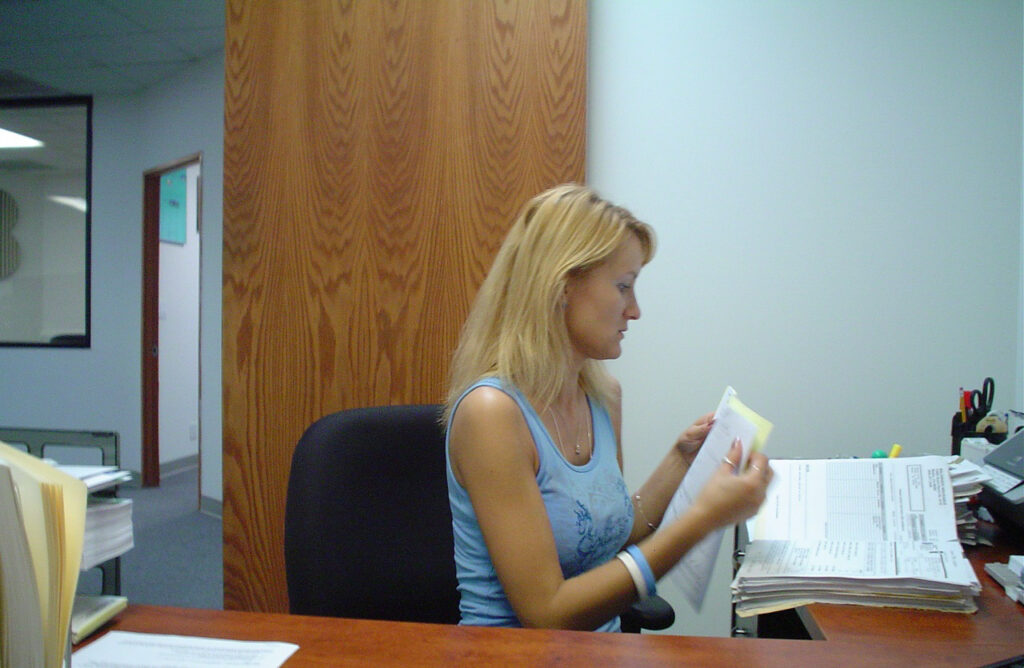 I will present all those places, and more, to you, on my blog, so make sure you visit often and stay for as while.
6 maja 2006.
16 lat temu spełniłam swoje marzenie o przeprowadzce do Kalifornii.
To był 1 maja. Właśnie skończyłam pakować ostatnią torbę, którą miałam ze sobą zabrać. Wszystkie inne torby, pudełka i niektóre meble zostały już wysłane. Nie zamierzałam zabierać ze sobą zbyt wiele, głównie nieco rzeczy osobistych. Wszystko było ustalone z wyjątkiem moich planów podróży. Ponieważ latałam do Kalifornii kilka razy w ciągu ostatniego roku, bardzo chciałam przeżyć jazdę przez pół kraju. Planowałam pojechać z Chicago do Kalifornii, zatrzymać się w małych motelach i zobaczyć po drodze kilka stanów. Niestety moja mama denerwowała się myślą, że będę jechała samotnie. Ponieważ nie zamierzałam się poddawać, mama przedstawiła mnie Jackowi, polskiemu kierowcy ciężarówki, którego bardzo dobrze znała, a który jechał tą samą trasą, którą ja miałam jechać. Zadowolona, że mój pomysł się sprawdził, przyjęłam zaproszenie, aby do niego dołączyć.
Podróż zajęła nam 5 dni; spaliśmy w ciężarówce, jedliśmy i myliśmy się na postojach ciężarówek. Po drodze zobaczyłam 7 stanów: Illinois, Iowa, Nebraskę, Utah, Nevadę i wreszcie Kalifornię. To było wspaniałe doświadczenie i jeśli kiedykolwiek będziecie mieli okazję odbyć przejażdżkę po Stanach Zjednoczonych, zdecydowanie polecam.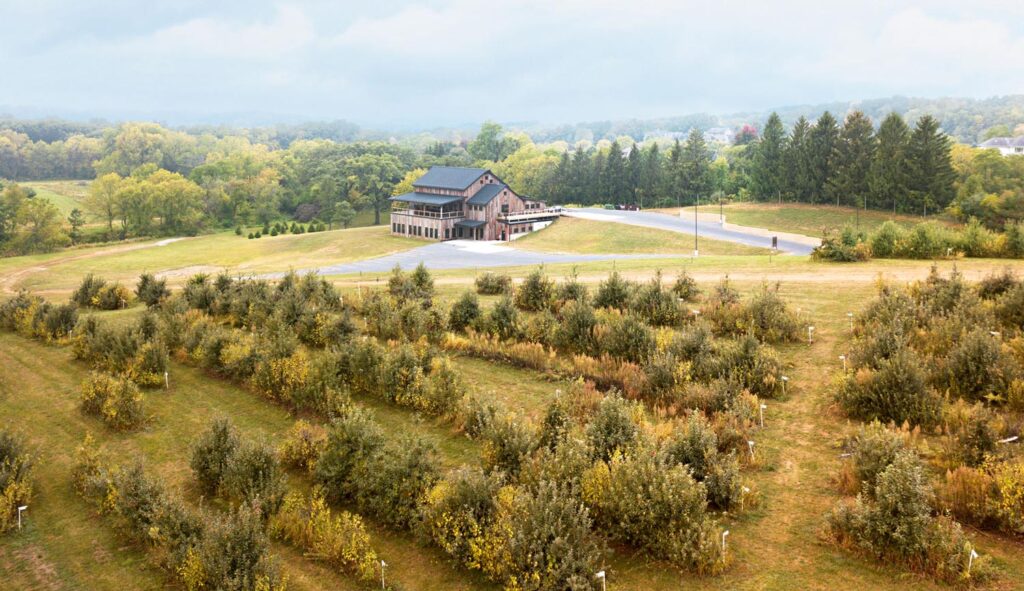 Gdy opuściliśmy Chicago i zaczęliśmy zbliżać się do Iowa, wszystko zrobiło się bardzo płaskie. Droga przed nami i krajobraz po obu stronach autostrady, wszystko bardzo zielone i ładne, ale płaskie. Żadnych wzgórz, żadnych gór w oddali, tylko płaskie pola kukurydzy i owsa. Gdzieś w oddali zobaczyłam jabłonie. Iowa to stan farmerski i jest ona głównym producentem kukurydzy w kraju. Krajobraz niewiele się zmienił przez całą Nebraskę, która jest również głównym producentem kukurydzy. Gdyby nie znak stanu "Nebraska… dobre życie", prawdopodobnie nawet nie wiedziałabym, że jesteśmy już w innym stanie.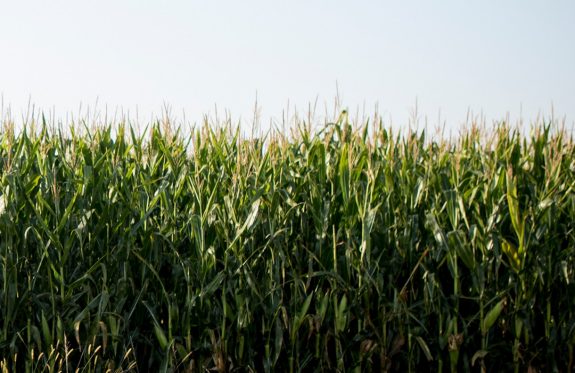 Z Nebraski droga zaprowadziła nas do Kolorado. I chociaż był już maj, a w stanach, które minęliśmy, było zielono i ciepło, Kolorado to inna historia. Śnieg zwykle zaczyna tam padać pod koniec października i trwa do kwietnia, a czasem zdarza się nawet w późniejszych miesiącach. Niekiedy pada pod koniec maja i na początku czerwca, aw górach może padać nawet w lipcu. W Denver najwcześniejszy odnotowany śnieg spadł 3 września 1961 roku. Kiedy przejeżdżaliśmy przez Kolorado, Jacek, który wielokrotnie odwiedzał ten stan, chciał mi pokazać góry. Aby to zrobić musiał trochę zboczyć z trasy, za co byłam mu ogromnie wdzięczna. Nie uwzględniliśmy jednak śniegu w górach. Widok śniegu w maju był bardzo surrealistyczny i chociaż zdecydowanie nie byłam ubrana odpowiednio do pogody, uprosiłam Jacka aby się zatrzymał i trochę pochodziłam po śniegu.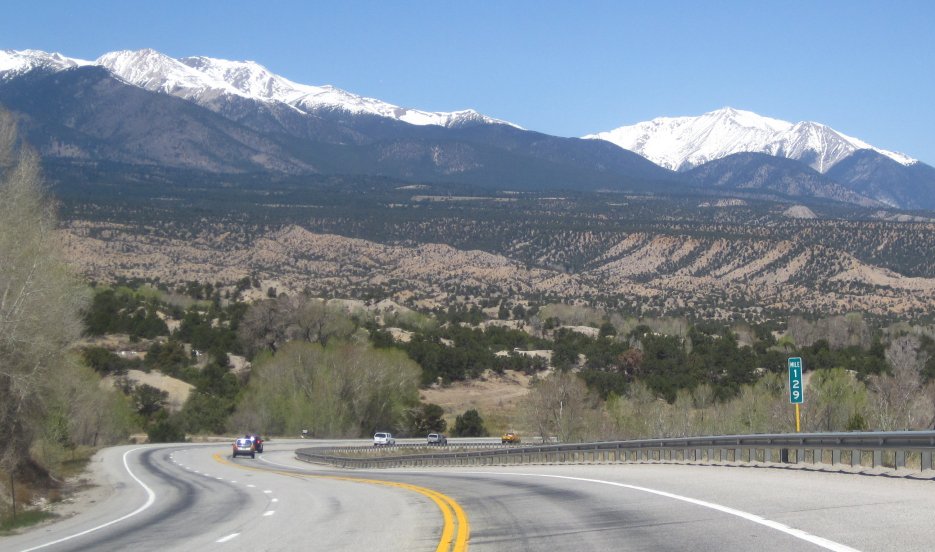 Krajobraz ponownie się zmienił, gdy wjechaliśmy do Utah. Utah słynie z jednych z najlepszych stoków narciarskich w kraju, a góry w pobliżu Salt Lake City otrzymują średnio 500 cali śniegu rocznie. Góry, wzgórza, pustynny krajobraz – to właśnie sprawia, że ​​Utah jest wyjątkowym stanem. Nazwa "Utah" pochodzi od indiańskiego plemienia "Ute" i oznacza ludzi z gór.
Utah jest domem dla parków narodowych Big 5, zwanych także The Mighty 5:
Arches National Park. Moab, UT
Bryce Canyon National Park. Bryce, UT
Canyonlands National Park. Moab, UT
Capitol Reef National Park. Torrey, UT
Zion National Park. Springdale, UT
Szybki postój przy Black Dragon Canyon był wszystkim, na co mieliśmy czas, ale widoki, jakie mijaliśmy po drodze wystarczyły, by zaspokoić moją miłość do przyrody.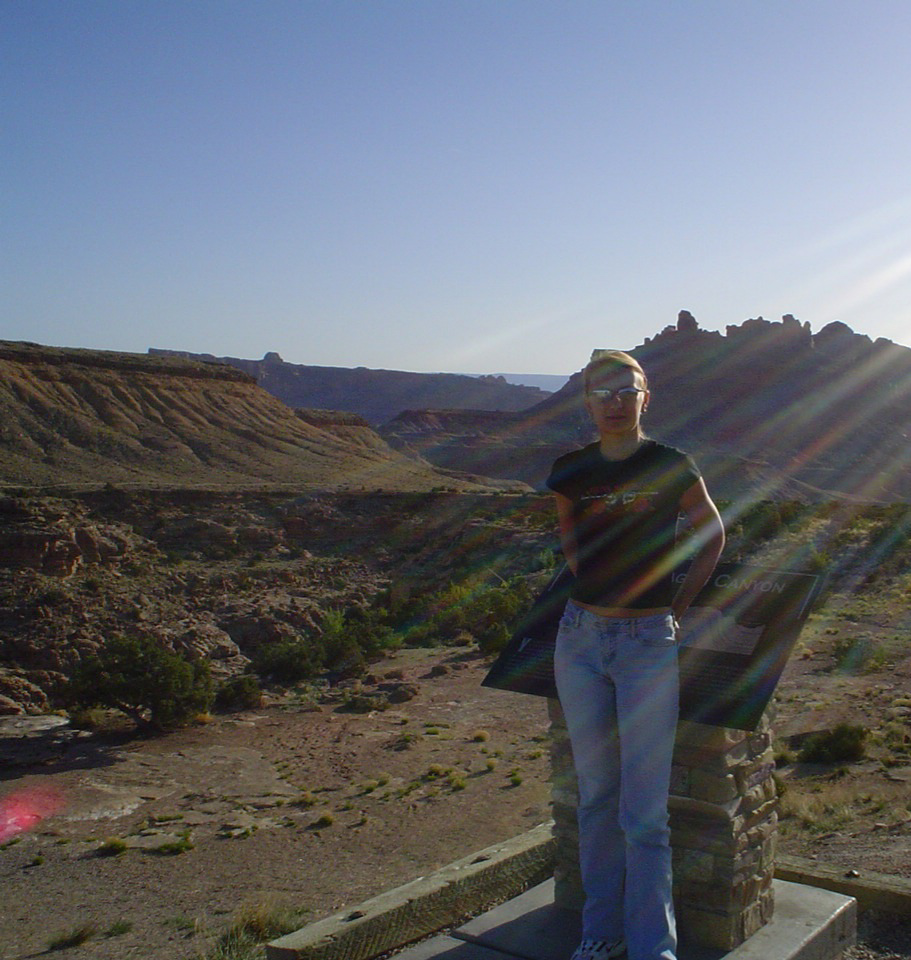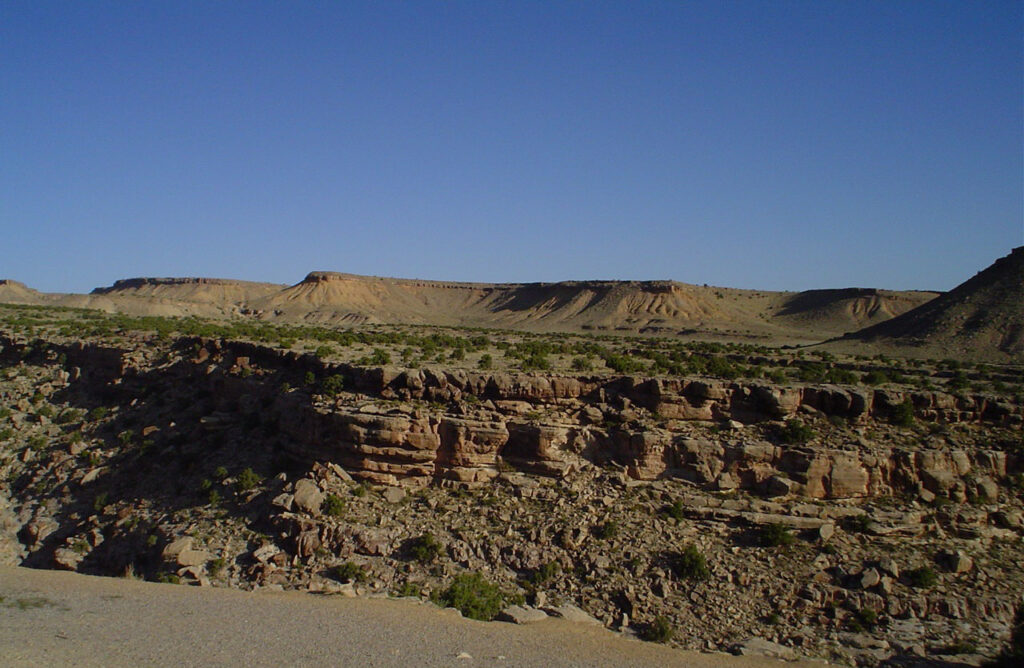 Po opuszczeniu Utah skierowaliśmy się w stronę Nevady, gdzie oczywiście nie mogliśmy nie zatrzymać się w słynnym (lub niesławnym, w zależności od tego, jak się na to spojrzy) Las Vegas. Ponieważ nie lubię gier, a kasyna są dla mnie dość nudne, zostawiłam swojego partnera w jednym z nich i wybrałam się na spacer po mieście. Moim zdaniem jeden raz wystarczy, aby wszystko zobaczyć, ale miałam okazję odwiedzić Las Vegas jeszcze kilka razy.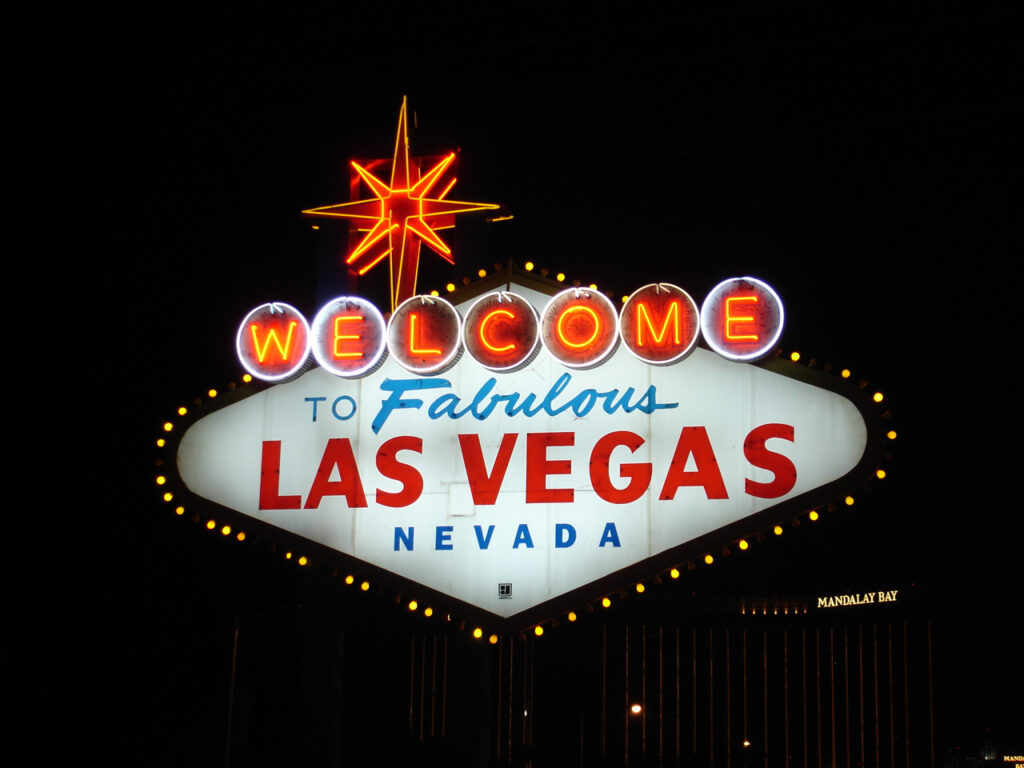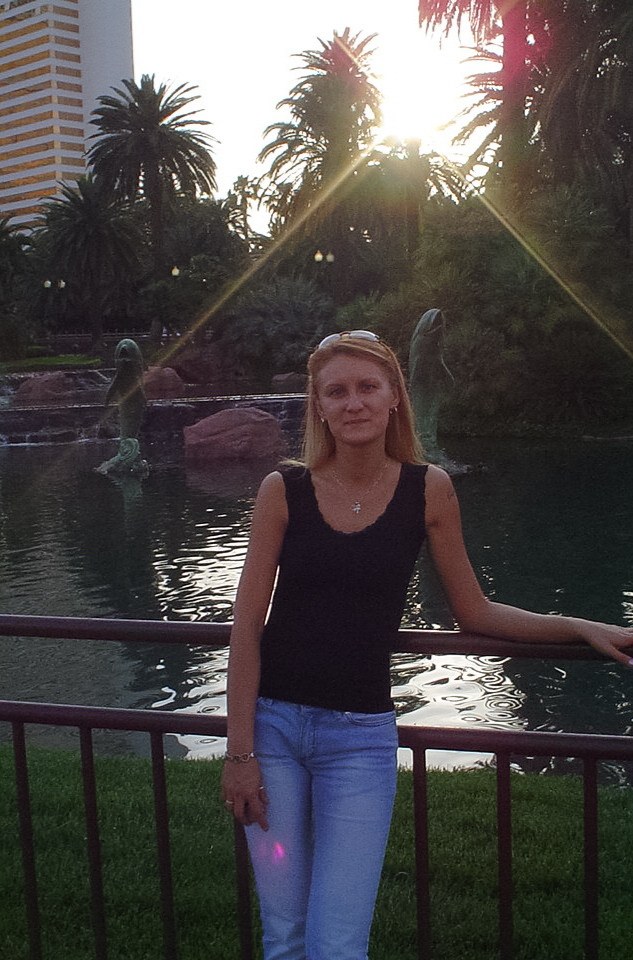 W końcu opuściliśmy Las Vegas i Nevadę i udaliśmy się do celu mojej podróży: Calabasas w Kalifornii. Przyjechaliśmy do kompleksu apartamentów 6 maja około 6 rano. Ponieważ było o kilka godzin za wcześnie, zdecydowałam się na spacer po miejscu, które miało stać się moim nowym domem. Byłam pod wielkim wrażeniem tego, co zobaczyłam. Tutaj jestem wam winna małe wyjaśnienie. Otóż znalazłam kompleks, wynajęłam mieszkanie i podpisałam umowę w trybie online. Przed 6 maja nie widziałam ani mieszkania ani kompleksu ani otoczenia poza tym, co znalazłam na zdjęciach w internecie. Okazało się, że to była dobra decyzja.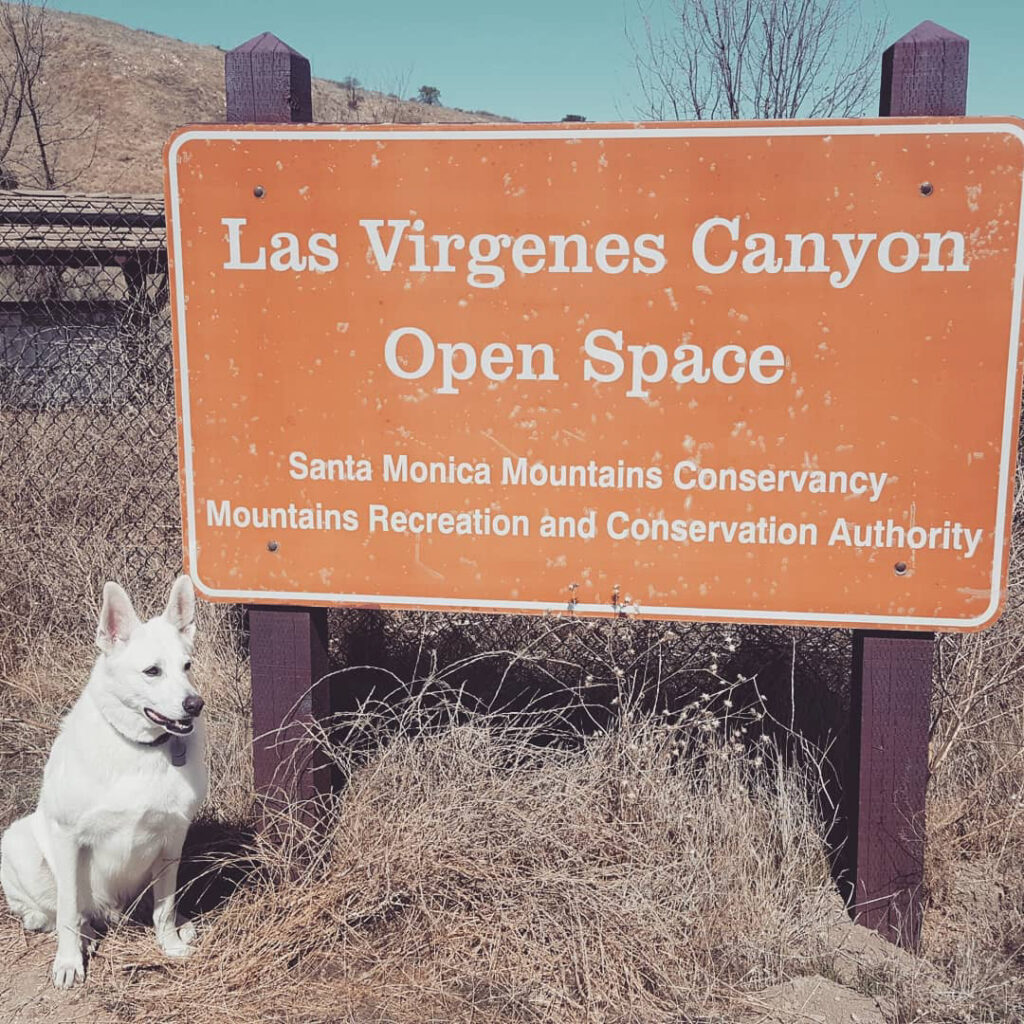 Kompleks apartamentów nazywa się Malibu Canyon Apartments i znajduje się na końcu Las Virgenes Road. Jest to naprawde piękny i godny polecenia kompleks; przyjazne zwierzętom apartamenty z kuchnią premium i basenami w stylu kurortu (nie jestem pewna, czy dobrze pamiętam, ale myślę, że łącznie są 4 baseny – główny w środku kompleksu i dodatkowo trzy małe), jacuzzi i siłownia; bezpłatny parking, zakaz palenia oraz przyjazna i pomocna obsługa oraz personel. Kompleks otoczony jest wzgórzami, a na końcu (który jest jednocześnie końcem drogi) znajduje się Las Virgenes Canyon Park z wieloma trasami do wyboru. Idealny na poranny bieg lub popołudniowy spacer.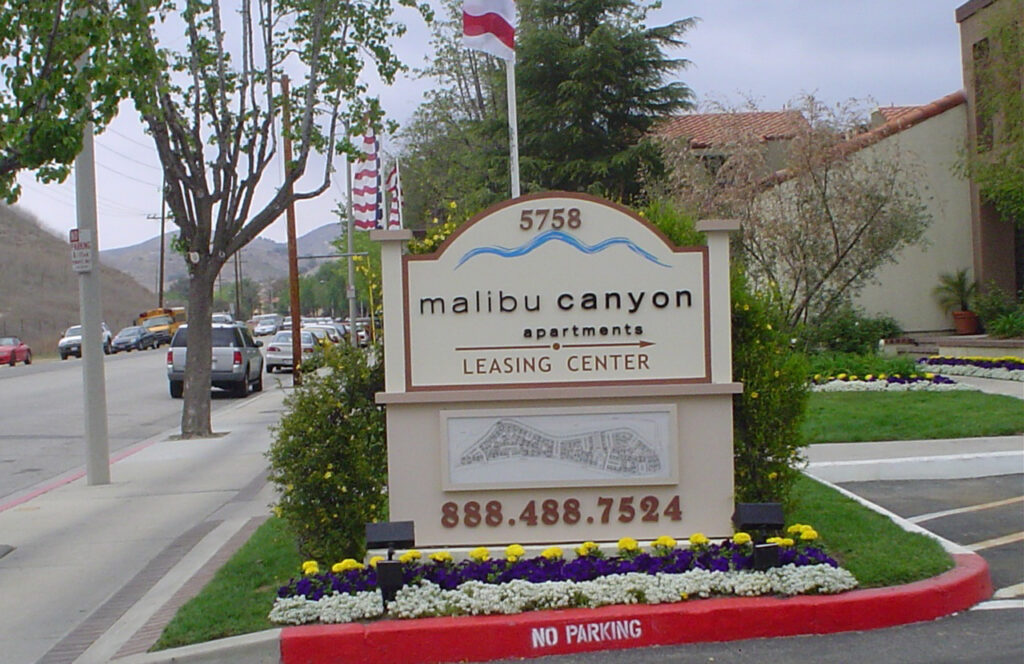 Nasz apartament miał widok z jednej strony na basen i piękne wzgórza z drugiej. Teren był zielony, czysty i bardzo zadbany.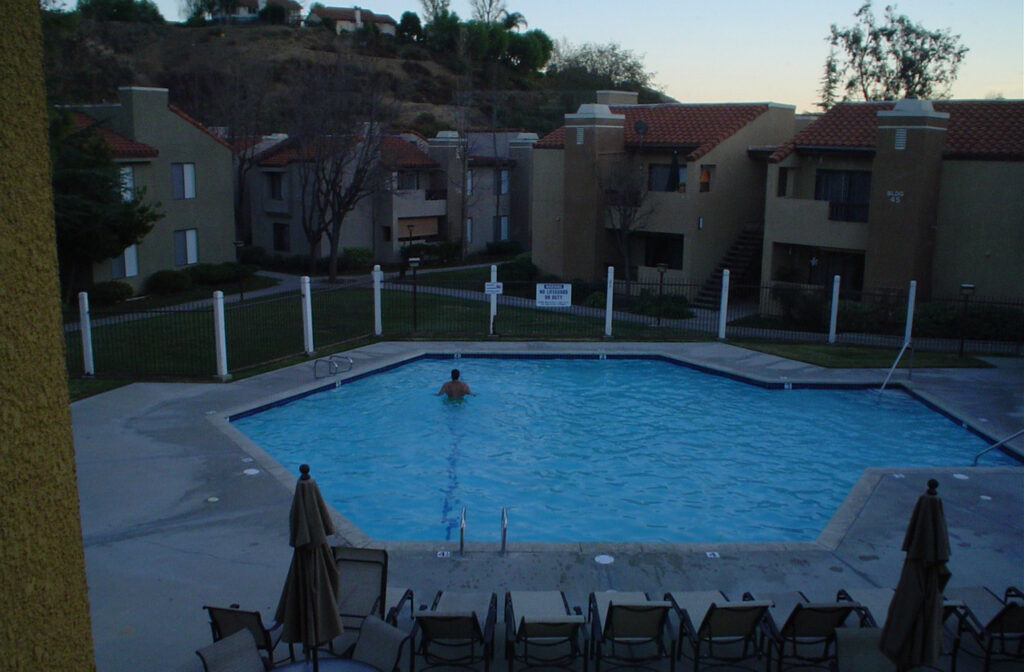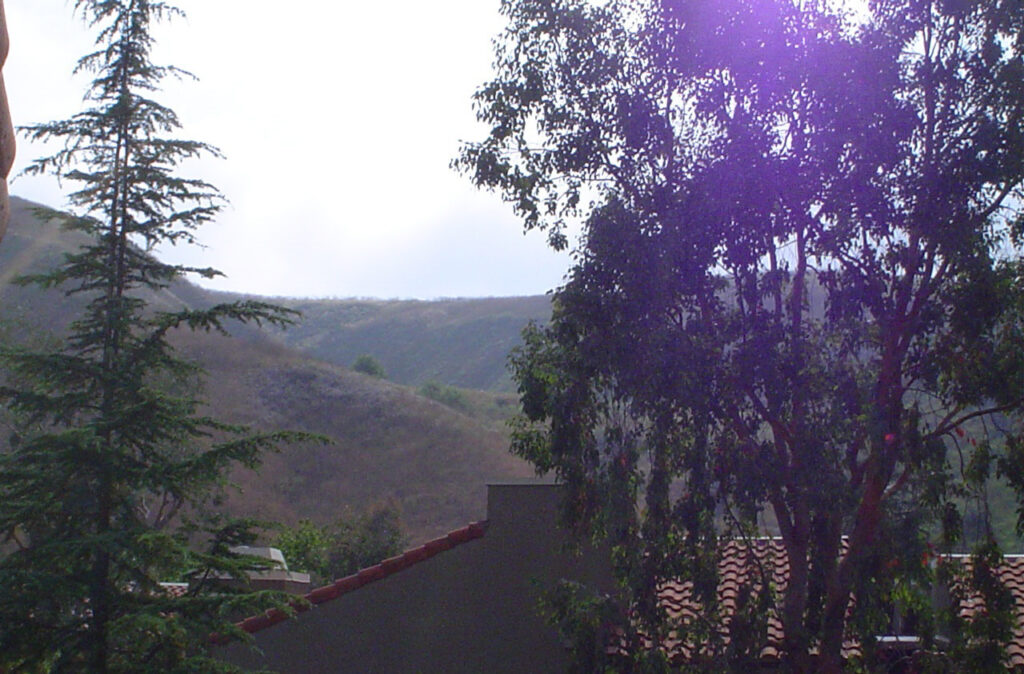 Latem, ponieważ miejsce położone jest w dolinie, robi się tam dość gorąco. Jednak dużo chłodniejsze Malibu z pięknymi plażami jest tylko 20 minut drogi. Jeśli pojedziecie Las Virgenes Road w dół Malibu Canyon aż do autostrady Pacific Coast, znajdziecie się prosto na plaży.
Ciekawostka: mniej więcej pośrodku drogi między Malibu a Calabasas znajduje się tunel, który rozdziela nazwę drogi na Las Virgenes (przed tunelem, jadąc od Calabasas w stronę Malibu) oraz Malibu Canyon Road (za tunelem, jadąc od Calabasas w stronę Malibu) i za każdym razem, gdy przekroczyliśmy tunel, wydawało się, że temperatura spada o co najmniej 10 stopni. Wiele razy w sobotę rano budziliśmy się, czując, że już o 8 godzinie było bardzo gorąco. Zbieraliśmy nasze rzeczy i wybieraliśmy na plażę. Jednak prawie za każdym razem po przekroczeniu tunelu robiło się mglisto i znacznie chłodniej. Więc zamiast jechać na plażę, zwracaliśmy i spędzaliśmy dzień na basenie.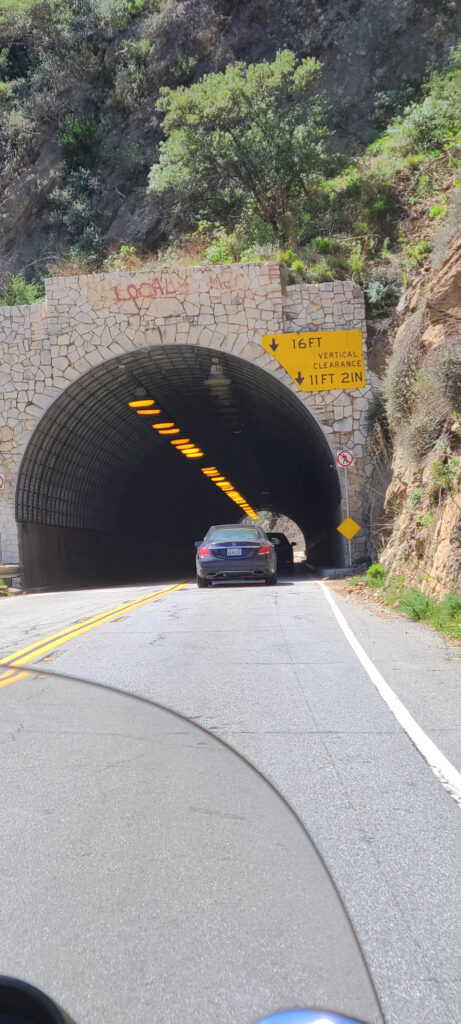 Miałam jednak wiele okazji do odkrycia Malibu, jego plaż, wzgórz, kanionów, jaskiń i wielu innych miejsc. Moja pierwsza praca w Kalifornii była w bowiem Malibu, w ratuszu.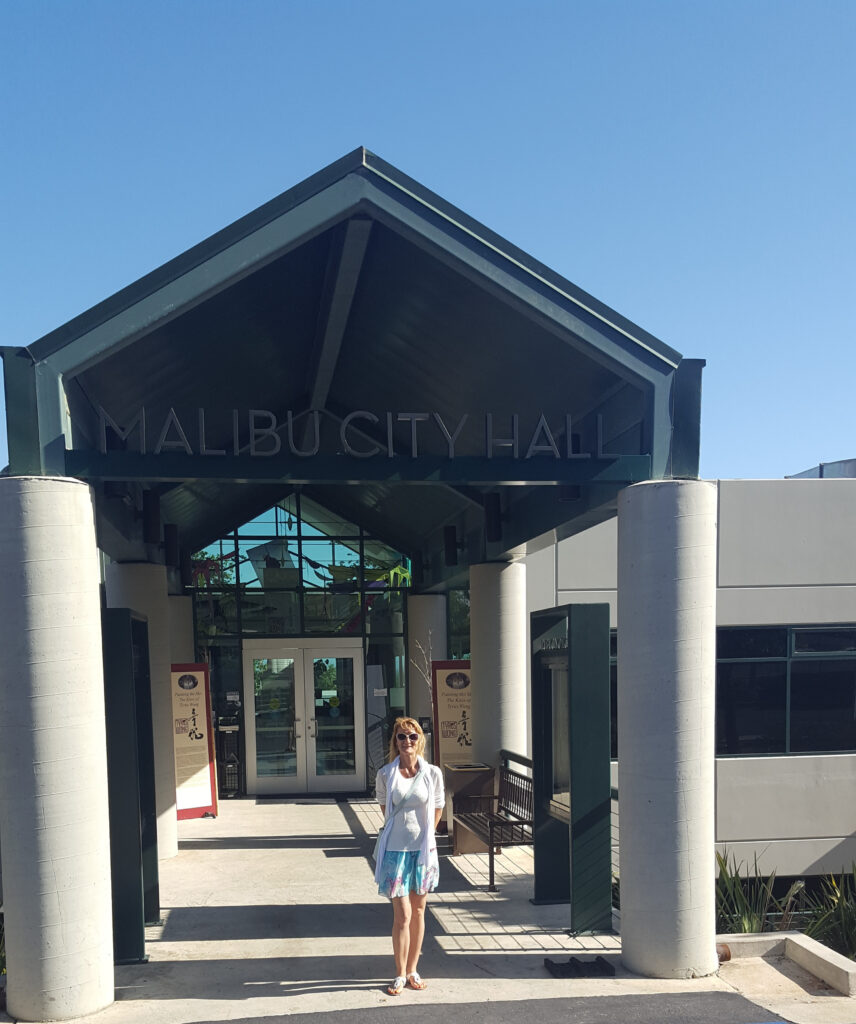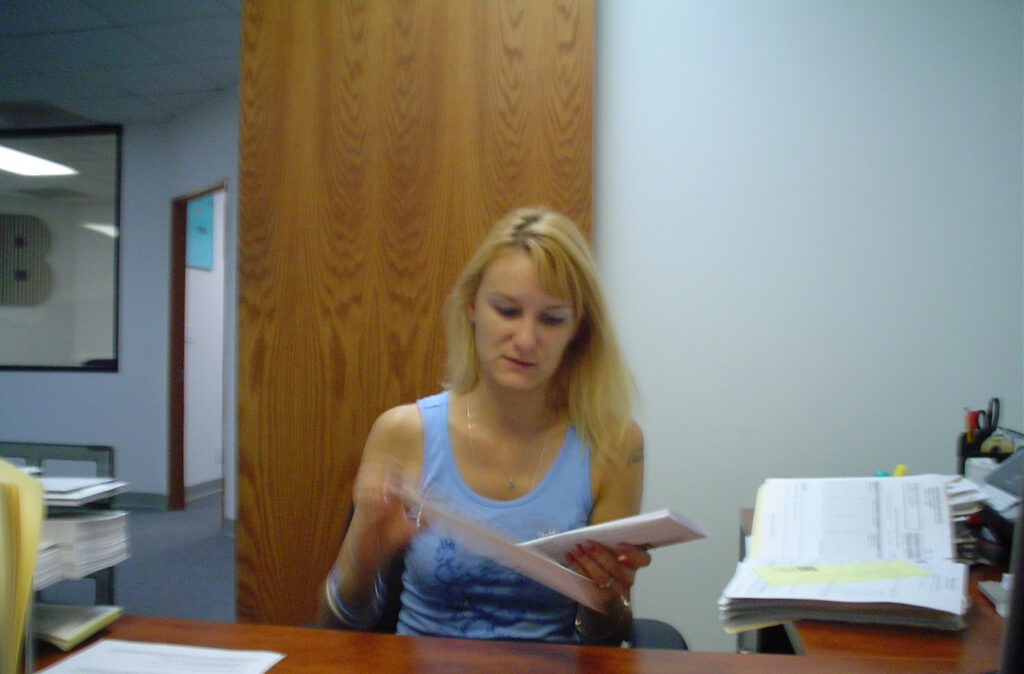 Wszystkie te miejsca i nie tylko te przedstawię Wam na blogu oraz na Instagramie (@worldofadventures_pl) i Facebooku (World of Adventures), więc pamiętajcie o częstym odwiedzaniu i pozostańcie z nami. Obiecuję, że będzie warto.