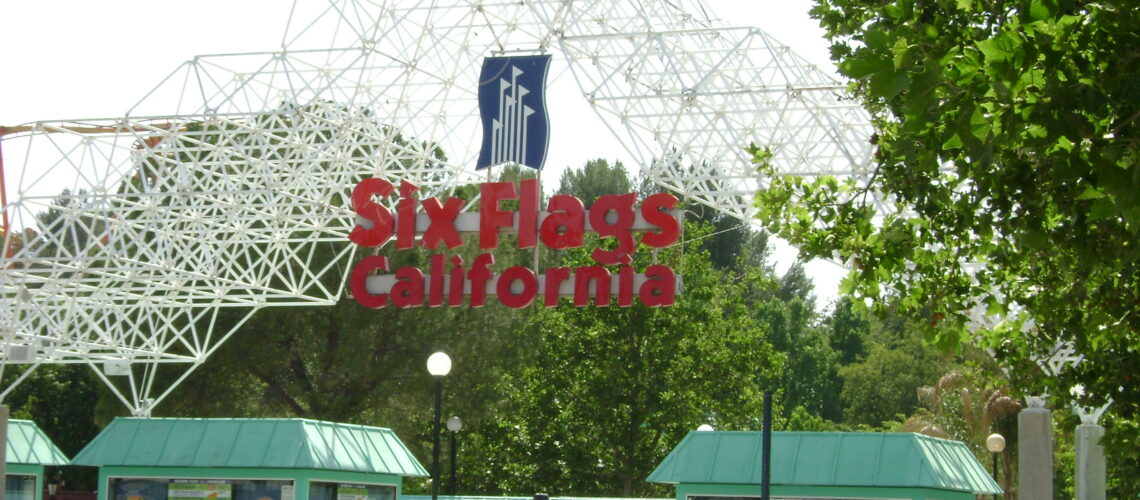 Six Flags Magic Mountain
Six Flags Magic Mountain located in Valencia, California, less than an hour from Los Angeles and about two and a half hours from San Diego, is known as the "Thrill Capital of the World". You will find there 20 world-class coasters (more than any other theme park on the planet) and over 100 games and attractions for all ages to enjoy.
When to go
The park is open year-round. Summer months is the busiest time of year. There will be less crowd in the winter, however, hours are typically more limited during this time of year.
Tickets
You can purchase tickets on site or online. If you use Tripster there are no online processing fees. The Six Flags Magic Mountain FLASH Pass is one way to speed through ride lines. For an additional fee, this allows you to make ride reservations ahead of time.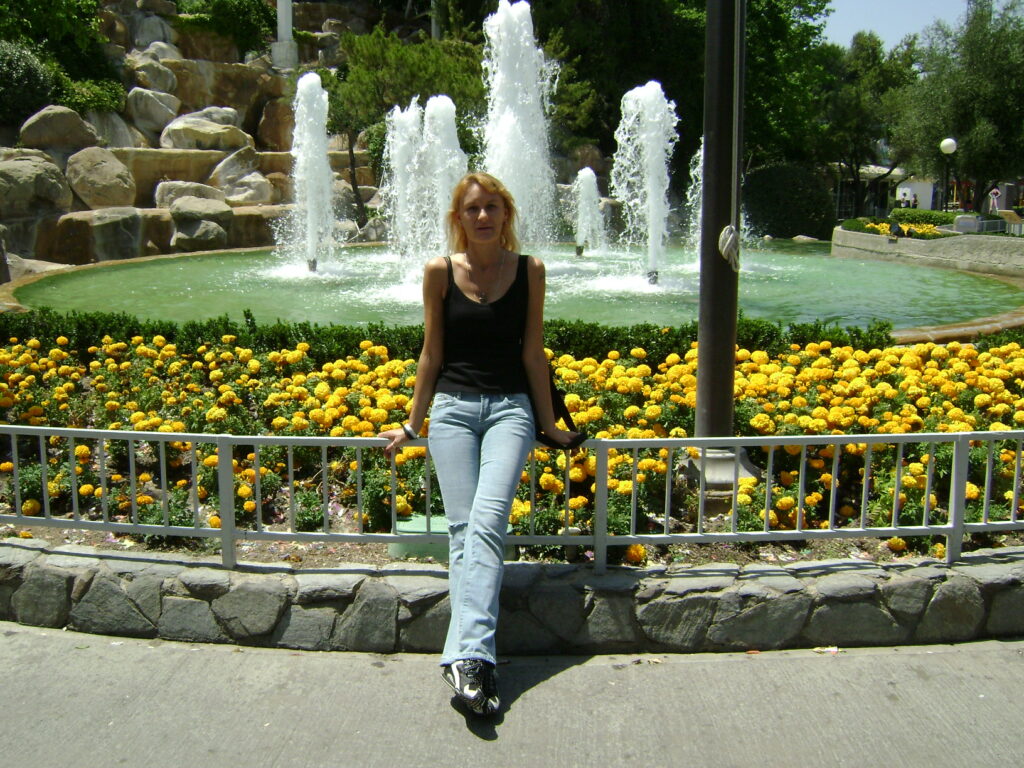 Rides
There are 20 amazing rides and some of them are:
Wonder Woman™ Flight of Courage, a world-record coaster, debuted July 16, 2022 as the tallest and longest single-rail coaster anywhere. This unique, high-thrill ride flies riders over 3,300 feet of track starting with a 13-story first drop, reaching speeds up to 50 miles-per-hour through a series of dives, twists and turns.
West Coast Racers launched into 2020 and features two side-by-side tracks with four individual high-speed launches. The race covers two complete laps, multiple airtime hills, extreme high-banked turns and exhilarating over/under near misses. A highlight of the ride is an immersive real time "pit stop" designed and produced by world famous West Coast Customs providing riders with a racing experience unlike any other.
CraZanity, takes riders 17-stories in the air and reaches speeds up to 75-miles-per-hour, as it whips back and forth, higher and higher, giving riders a staggering view of the world below them.
Twisted Colossus, one of the world's longest hybrid coaster.
Full Throttle, the world's tallest and fastest looping coaster.
Lex Luthor: Drop of Doom, one of the world's tallest vertical drop ride.
Tatsu, the tallest, fastest and longest flying coaster on Earth.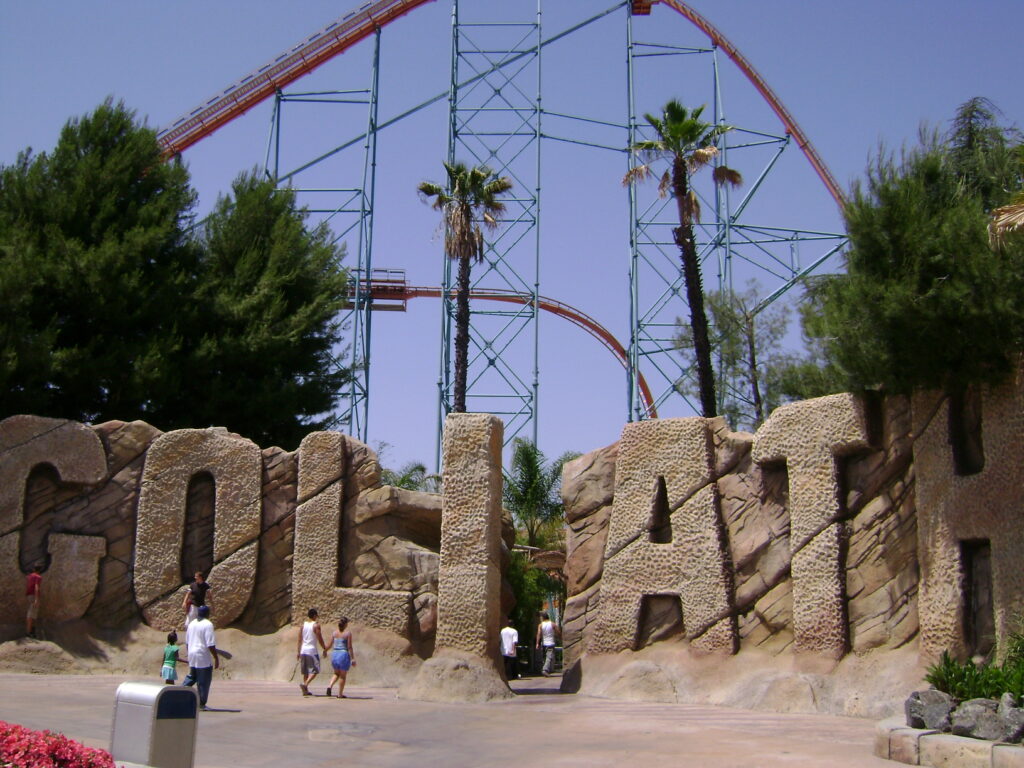 For kids
Bugs Bunny World, a six-acre interactive wonderland, featuring numerous rides and attractions that provide thrills for kids and adults.
Growing Pains is suitable for the little ones. There is a ride height requirement, so make sure you know your children's heights before you go, so you can avoid wasting time in line for rides they won't be able to ride.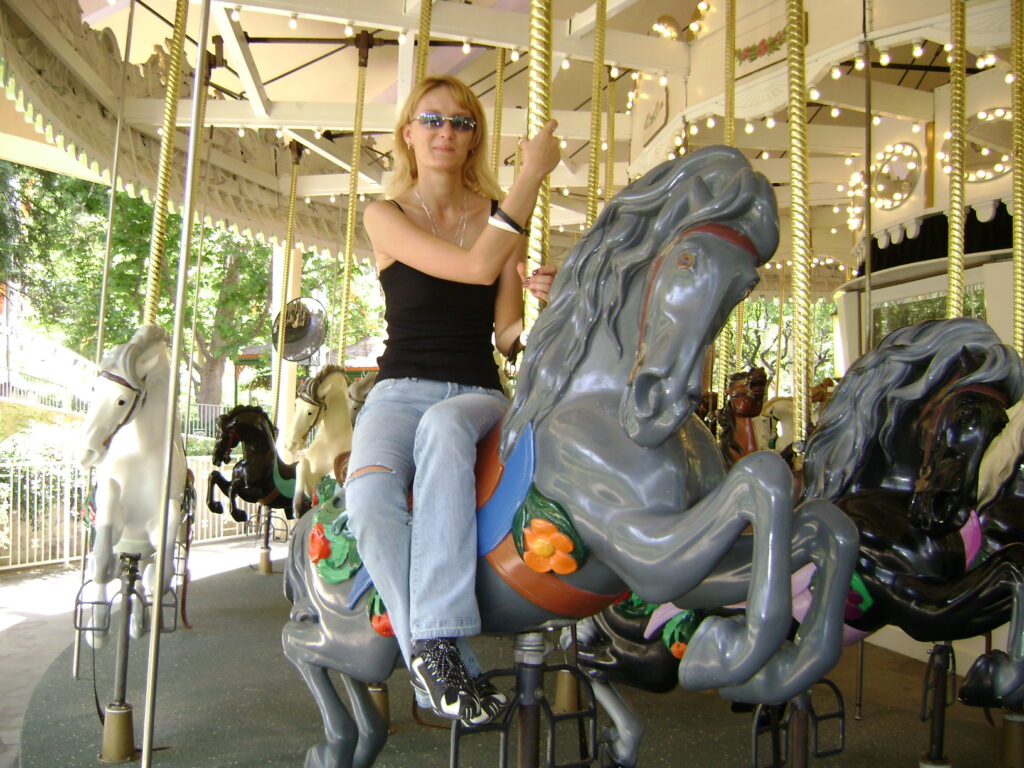 What to Bring
Here are our recommended essentials:
Small backpack or bag
Valid ID
Cash/credit cards
Sunglasses
Sunscreen
Hat
Towel (for the water park)
Dressing comfortably is a must for maximum fun. Comfortable shoes are crucial. Opt for shoes with a back, or you'll have to take them off for several rides. We recommend tennis shoes or sandals with arch support.  Keep in mind that Six Flags does not allow clothing with rude or offensive language or graphics. Additionally, swimsuits are only allowed inside the water park.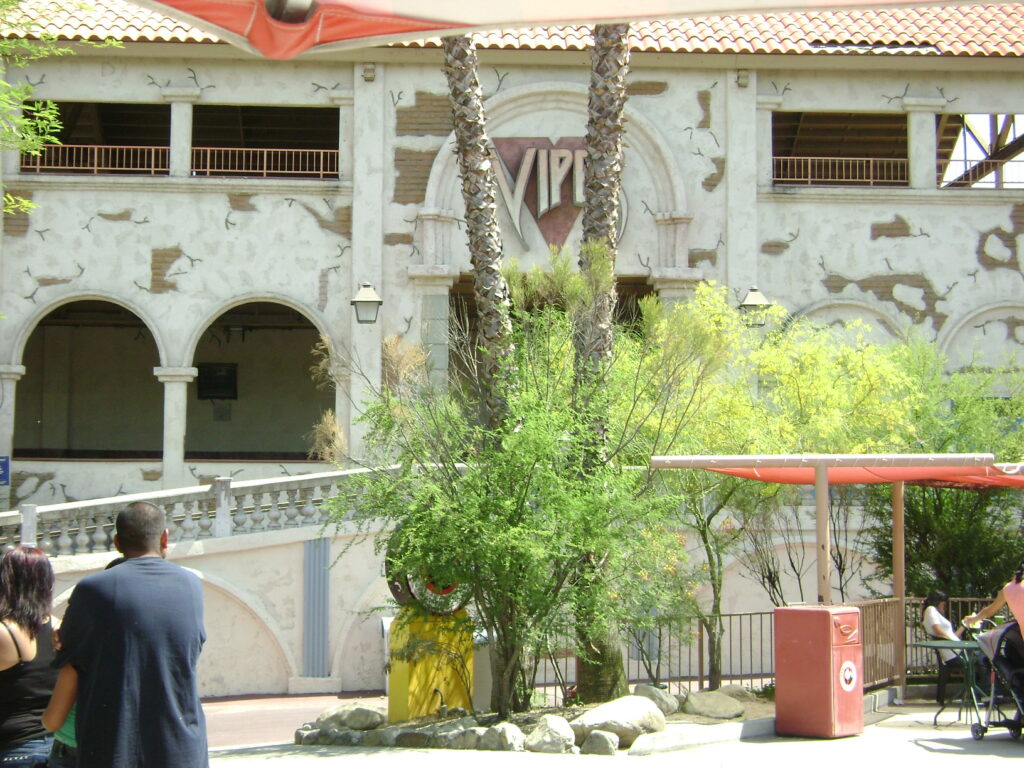 Weather
It will be very hot between June and August. If you visit between November and March, plan for cooler temps. The rest of the year is fairly mild.
Where to Eat
There are several dining options at the park. You will find there all theme park classics, like turkey legs, cheeseburgers, and soft pretzels. Avoid restaurants at peak dining times: around noon at lunchtime and around 6 p.m. at dinnertime.
Where to Stay
Here are a few great stays to choose from and they are budget-friendly:
Capri Suites Anaheim
Alamo Inn and Suites
Comfort Inn & Suites Huntington Beach
Transportation & Parking
General parking is $35, preferred parking is $40 and front gate parking is $45. Remember that you can't pay for parking with cash. Be sure you have a credit card on you, or pay online when you purchase tickets.